Who has yet to feel the pressing need for coffee first thing in the morning? It's that familiar yearning, the almost magnetic pull towards the aromatic allure of brewing coffee. Even teenagers, not just sleep-deprived adults, find themselves wandering into their kitchens, bleary-eyed and yawning, reaching instinctively for that comforting cup. 
The ritual is almost therapeutic, from the gentle clink of the spoon against the porcelain to the rising steam-carrying whispers of roasted coffee beans. But what sparks this universal affection across age groups? Why does the very thought of it awaken our senses? This isn't just about needing a caffeine kick. Dive into this article to unveil the mysteries and shared stories behind everyone's cherished beverage.
The Science Behind Coffee: How It Boosts Energy and Focus
Every day, millions wake up with one primary thought: coffee. What is it about this beverage that seems almost magical, especially on those mornings when tiredness clings to a person like a stubborn shadow? Ever find yourself marveling at how a regular cup of coffee can seemingly melt away that fatigue and rejuvenate one's mood in a matter of minutes?
The secret lies in a compound we've all heard of – caffeine. Caffeine is not exclusive to coffee; it's the stimulant that gives energy drinks, certain teas, and even some chocolates their stimulating kick. This robust component works wonders in waking up our body and mind.
Now, imagine sipping a freshly brewed cold coffee on a warm afternoon. As you relish each sip, the caffeine from the drink is steadily making its way into your bloodstream. Once there, it works as a catalyst that kicks the central nervous system into high gear. This action brings about several notable effects, the most prominent being a sharp decrease in perceived tiredness. The brain becomes more alert, focus sharpens, and there's a newfound zest and drive before one knows it.
The Health Benefits of Coffee: Why It's Good for You
Coffee, a beverage deeply woven into the fabric of countless cultures worldwide, has been both lauded and criticized throughout history. But here's an enlightening fact: it's not all about the caffeine. While caffeine certainly plays a pivotal role in giving us that much-needed morning jolt, there's more to coffee that meets the eye—or rather, the palate.
Research has been increasingly supportive of the numerous health benefits associated with drinking coffee. A standout benefit is its positive effects on heart health. Regular, moderate coffee consumption has been linked to a reduced risk of heart diseases, which is a heartening discovery for many. Even more fascinating is the evidence suggesting that coffee drinkers might have a longer life expectancy.
Could your morning ritual be adding years to your life? It's a delightful possibility. And there's more. Coffee has been hailed as a potential shield against certain neurodegenerative diseases. Studies indicate that those who regularly indulge in their coffee may have a reduced risk of developing conditions like Parkinson's and Alzheimer's. It's astounding to think that the comforting cup you hold in your hands might be doing wonders for your brain health.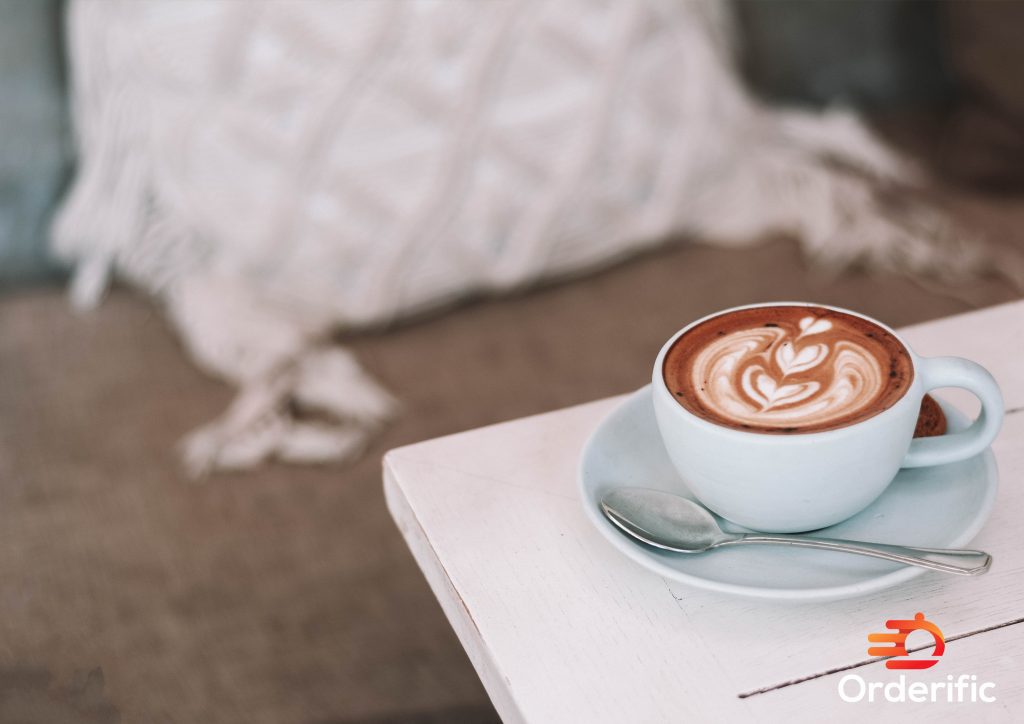 How to Brew the Perfect Cup of Coffee: Tips and Tricks
The journey to perfection begins at the source: the coffee beans. There are several varieties out there, but Arabica and Robusta beans are among the most renowned. While Arabica beans offer a smoother, more delicate flavor with subtle acidic notes, Robusta beans pack a stronger, more robust punch. Understanding the taste each bean imparts is essential, so always opt for quality beans that suit your preference.
Water, though often overlooked, plays a pivotal role in the brewing process. Fresh, cold water can significantly enhance the extraction process, ensuring that the flavors from the coffee grounds are impeccably melded into the brew. Then comes the brewing method—a critical step that dictates the overall flavor profile of your coffee. Whether you're a fan of the classic drip coffee makers that deliver a straightforward, clean taste or you lean towards the rich intensity that espresso machines offer, the method chosen can make or break your cup.
Lastly, the grind of your coffee deserves special attention. The size of your ground coffee can profoundly influence extraction, with finer grinds extracting flavors more quickly than coarser ones. This means that a French press might require a coarser grind than an espresso machine. And, perhaps the most golden rule of all: patience.
The Different Types of Coffee: Which One is Right for You?
Coffee is not just a drink; it's an experience, a culture, and for many, a lifeline. Its versatility is reflected in the plethora of brewing methods and styles available to cater to every conceivable palate. But with so many options, how does one choose? Let's delve into the varied world of coffee to find your perfect match.
Regular Coffee:
This is the classic. For many, it's the comforting aroma of a freshly brewed pot that signals the start of a new day. It's that everyday morning cup, warm, inviting, and familiar. Served black or with cream and sugar, it's the versatile choice that never goes out of style.
Espresso:
Not for the faint of heart, espresso is the intense cousin of regular coffee. Brewed by forcing hot water through finely-ground coffee, it results in a concentrated shot of boldness. It's the go-to for aficionados who appreciate its deep flavor and the rich crema on top. Ideal for those who want a quick caffeine fix with a touch of sophistication.
Cold Brew:
Forget the quick brewing methods; cold brew is all about patience. Coffee grounds are immersed in cold water and left to steep overnight, resulting in a brew that's smoother and less acidic. It's the perfect choice for those who prefer a gentler, more refreshing taste, especially during the warmer months.
Iced Coffee:
While it might sound similar to cold brew, iced coffee is distinctly different. It starts as regular coffee, brewed the traditional way, and is then cooled down and served over ice. Perfect for those sun-drenched afternoons when you crave the familiarity of your morning cup but need something more refreshing.
Decaffeinated Coffee:
Love the taste of coffee but not so keen on the caffeine kick? Decaffeinated coffee has got you covered. It offers all the rich flavors of regular coffee without the caffeine, making it ideal for those who are caffeine-sensitive or simply want to enjoy a cup in the evening without affecting their sleep.
Coffee and Productivity: How It Can Help You Get More Done
In today's fast-paced world, staying on top of tasks and maintaining productivity can sometimes feel like a Herculean challenge. Enter coffee, not just your morning pick-me-up but a veritable secret weapon in the battle against the midday slump. More than just a beverage, coffee has evolved to become a symbol of energy, alertness, and enhanced productivity.
Who hasn't experienced that midday energy dip, where focus wavers and motivation drops? It's during these moments that an afternoon coffee drink can work wonders, providing the necessary boost to soldier on and complete tasks with renewed vigor. It's not just the caffeine at work; the warmth, aroma, and act of taking a break to enjoy the drink can rejuvenate the mind.
Walk into any coffee shop, especially during work hours, and you're likely to find it bustling with individuals glued to their laptops, typing away furiously. These cafes have transformed into modern workspaces, and it's no mere trend. The ambient noise, combined with the steady supply of caffeine, can create an environment conducive to creativity and concentration.
Coffee and Creativity: How It Can Spark Your Imagination
Throughout history, coffeehouses have been bustling hubs of innovation, conversation, and, most importantly, creativity. If walls could talk, those of age-old coffee shops would recount tales of writers wrestling with their next masterpiece or artists sketching their new visions. It's no accident that these places are magnets for the creatively inclined.
It's not just the caffeine in coffee that can give one's mind a jolt. While it's known to improve focus and alertness, there's something intrinsic about coffee that seems to open the floodgates of imagination. Perhaps it's the ritualistic nature of brewing and sipping that allows the mind to wander into uncharted territories, making connections and conjuring ideas out of thin air.
The ambiance of a cafe plays a pivotal role in this dance of creativity. The soft hum of conversations, the rhythmic chimes of cups and saucers, and even the background music—all these elements create a cocoon, a space where thoughts can flow freely. Combine this with an enticing menu, and it's a recipe for inspiration.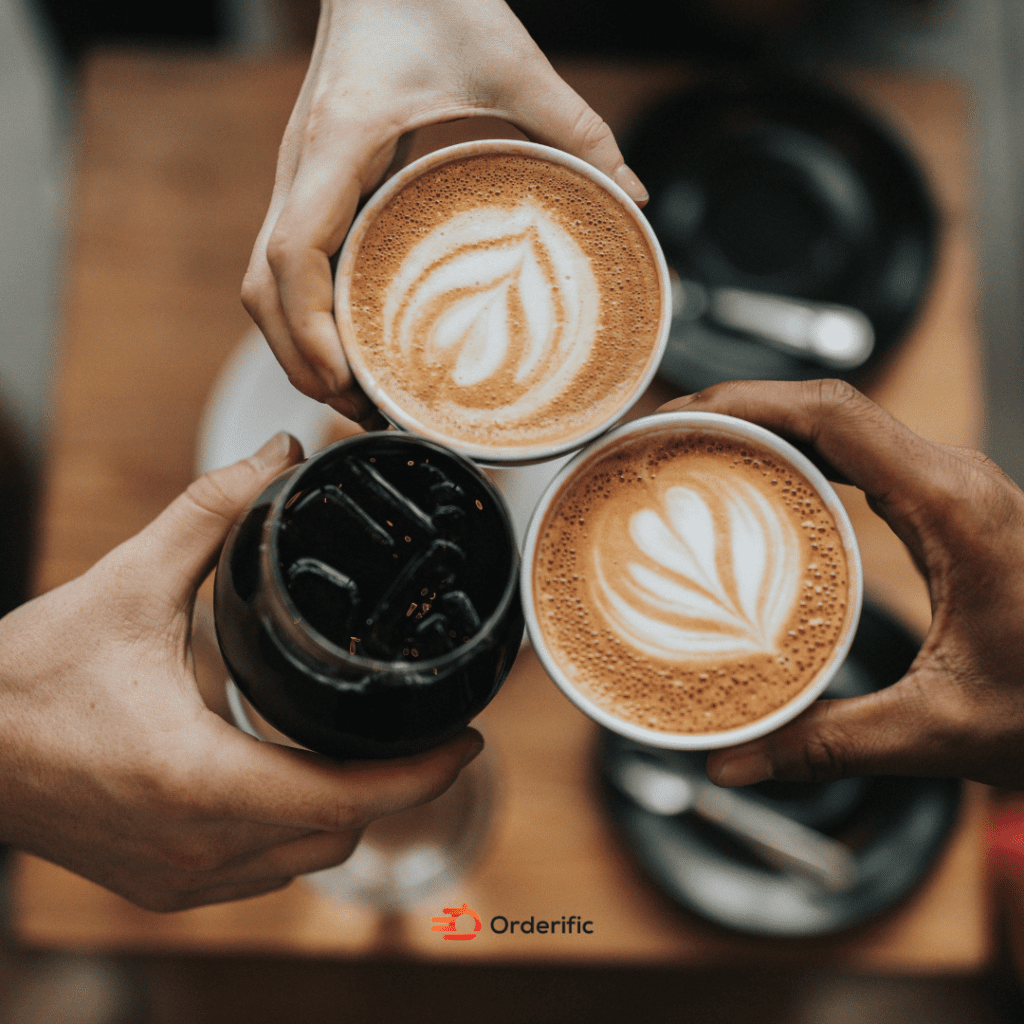 The Best Time to Drink Coffee: Timing Your Caffeine Intake
boost. But is there an optimal time to drink coffee to make the most of its effects? While it's a common habit to reach for that coffee cup immediately after shaking off the remnants of sleep, this might not be the best strategy.
Our bodies produce a hormone called cortisol, often dubbed the "stress hormone." Its levels are naturally high right after we wake up, signaling to our bodies that it's time to start the day. Drinking coffee during this peak cortisol period can actually lessen the impact of caffeine since your body's natural alertness is already at its peak. Instead, experts recommend waiting a bit. By mid-morning, when cortisol levels start to dip, that cup of coffee can effectively elevate your energy and alertness.
Early afternoon is another sweet spot for coffee consumption. As the day progresses, post-lunch drowsiness can set in, making it tempting to grab an afternoon coffee drink. This can be beneficial, especially if you need to maintain focus for the latter part of the day. However, caution is needed as the day winds down. Consuming coffee too late in the day can interfere with sleep patterns.
Conclusion
So, when someone next ponders the world's deep-rooted love affair with coffee, you'll be armed with insights. Coffee is more than just a humble beverage in a cup; it's a globally shared ritual, a moment of pause in the hustle of life. It's that comforting warmth between your hands on a cold morning, the catalyst that transforms weary minds into powerhouses of productivity.
For countless individuals, it goes beyond taste or habit—it's interwoven into the fabric of their daily lives, a non-negotiable start to their mornings, and a source of solace during afternoon lulls. Coffee is, in essence, an experiential journey, a cherished daily tradition, and for many, an indispensable slice of life.
In case you want more content like this, visit Orderific right now!
FAQs
Is coffee bad for your health?
In moderation, no. Overconsumption can lead to various health related issues like insomnia or increased heart rate.
How much coffee should you drink in a day?
For most people, 3-4 cups should be fine, but always listen to your body. Always consume coffee in moderate amounts.
Can coffee help you lose weight?
Coffee can boost metabolism in the short term, but it's no magic bullet for weight loss, and it can't help you lose weight on its own.
What are the different types of coffee beans?
Primarily, Arabica and Robusta, with Arabica being more popular and flavorful, while Robusta is commonly preferred by those who like stronger taste.