In the fast-paced world we live in, finding a truly refreshing and healthy drink can be like searching for a needle in a haystack. So many options, yet so few that genuinely satisfy our health and taste criteria. Then, like a breath of fresh air, comes Nevera Juice Bar. 
Here, it's not just about quenching thirst, but a holistic experience. Each drink, meticulously crafted, is a celebration of fresh ingredients, innovative combinations, and a commitment to wellness. With Nevera, it's not just about a beverage; it's about a lifestyle choice where well-being meets delectable taste.
About Nevera Juice Bar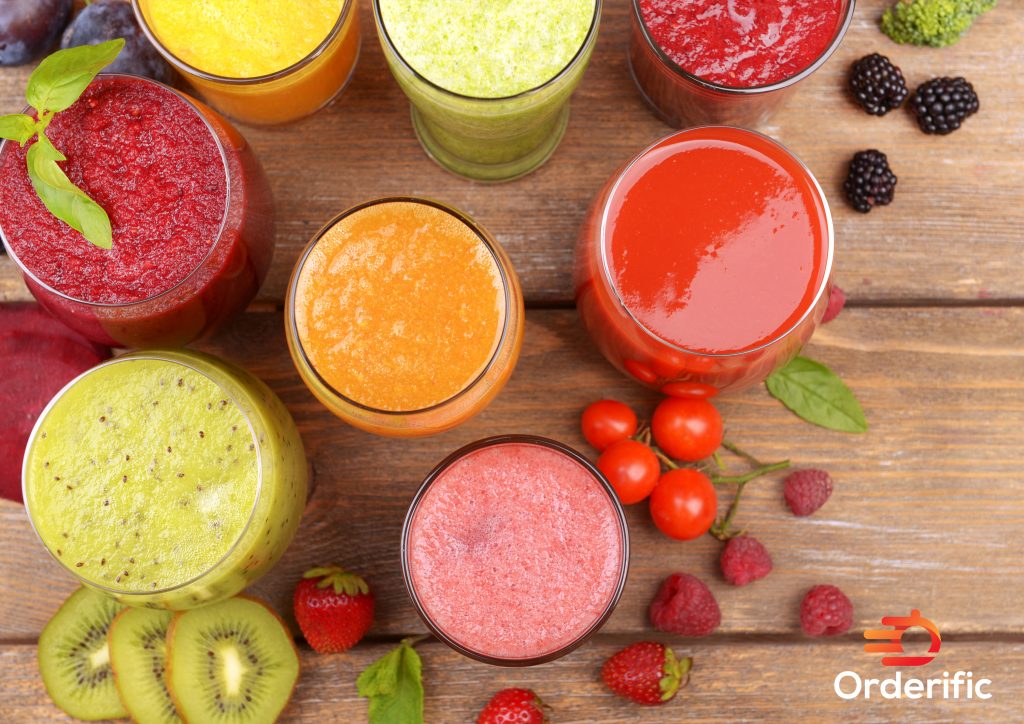 Nestled among the urban tapestry of Downey and Whittier, Nevera Juice Bar stands out, not just as another establishment but as a beacon for health enthusiasts. Founded on the principles of providing the highest quality ingredients and elevating the simple act of drinking juice to an art form, Nevera Juice Bar has rapidly carved its niche. 
Every concoction on their menu reflects meticulous planning, a deep understanding of nutrition, and a genuine passion for promoting well-being. The ambiance, the knowledgeable staff, and the diverse menu cater to both the health-conscious and the flavor seekers. In essence, a visit to Nevera isn't just about a delightful beverage; it's a commitment to a healthier, tastier lifestyle.
Cold-Pressed Juices
In the bustling realm of health and wellness, cold-pressed juices have emerged as a beacon of nourishment and vitality. Eschewing the heat and oxidation of traditional juicing methods, cold-pressing retains the natural vitamins, enzymes, and minerals of fruits and vegetables, offering a glass brimming with pure, unadulterated goodness.
Beyond their vibrant colors and refreshing tastes, these juices are a testament to nature's bounty, promising both flavor and nutrition in every sip. As more individuals gravitate towards cleaner, healthier lifestyles, cold-pressed juices stand at the forefront, inviting everyone to experience wellness in its most delicious form.
Benefits of Cold-Pressed Juices
When it comes to extracting the pure essence of fruits and vegetables, cold-pressed juices have set a gold standard. They employ a hydraulic press, ensuring minimal heat and oxidation. The outcome? Retention of far more vitamins, enzymes, and minerals compared to conventional juicing techniques.
The lack of added sugars and preservatives emphasizes the juice's natural sweetness and essence, making each sip a burst of pure, undiluted flavor. Not just for the tastebuds, these juices have become a favorite among health aficionados because of their nutritional superiority.
Popular Juice Blends
Tropical Twist: This vibrant concoction merges the sweetness of strawberries, the creaminess of bananas, and the zesty punch of pineapples. It's a mini-vacation in a glass!
Green Goodness: The rejuvenating blend of crispy cucumber, nutrient-rich spinach, and tart green apple provides a refreshing, slightly tangy taste. Perfect for those wanting to detoxify and recharge.
Sunrise Blend: Kickstart your morning with this zesty and slightly spicy combination. The tanginess of oranges pairs seamlessly with the warmth of ginger, while carrots add a sweet, earthy undertone.
How to Choose the Right Juice for You
The juice aisle can be overwhelming with its rainbow of options. Start by defining what you're aiming for. Is it detoxification, an energy boost, or just a daily dose of nutrients?
If you have a sweet tooth but want to avoid sugary sodas, opt for blends with tropical fruits.
For those wary of sugar but still want flavor, vegetable-fruit mixes might be the sweet spot. Remember, there's no one-size-fits-all. Experiment, sample different blends, and find the ones that resonate with your palate and health objectives.
Smoothie Bowls
Smoothie bowls, the culinary art pieces of the health world, have taken breakfast menus by storm. More than just a drink, these vibrant concoctions blend the creamy goodness of smoothies with the satisfying textures of toppings like fruits, nuts, seeds, and granola. A visual treat as much as a gastronomic delight, each bowl offers a canvas where nutrition meets creativity.
These bowls aren't just a meal; they're an experience, beckoning eaters to dive into a medley of flavors and layers. As wellness and aesthetic converge, smoothie bowls stand as a testament to the fact that nutritious can indeed be delicious and Instagram-worthy all at once!
Benefits of Smoothie Bowls
In recent years, smoothie bowls have taken the culinary world by storm, and it's easy to see why. With their thick consistency, they pack in more fiber, making digestion smoother and ensuring you feel full for longer. This feature makes them a fantastic breakfast or lunch option.
Laden with a treasure trove of vitamins, minerals, and antioxidants, these bowls are your body's best defense against free radicals and other toxins. One of the best parts about a smoothie bowl is its versatility. Whether you have dietary restrictions, certain health goals, or just particular taste preferences, you can craft a bowl that fits just right.
Popular Smoothie Bowl Flavors
Acai Extravaganza: Dive into a world of antioxidants with this bowl. Acai, known for its myriad health benefits, joins forces with the sweet tartness of blueberries. Chia seeds add a nice crunch, as well as an additional nutrient boost.
Tropical Dream: For those days when you're yearning for a beach vacation, this bowl is your ticket. Succulent mangoes, creamy coconut, and tangy passion fruit transport you straight to a sandy shore. And the granola? It's like the sprinkling of golden sand.
Choco Delight: Who said you can't have chocolate for breakfast? This bowl combines the richness of cocoa with the natural sweetness of bananas. The almond butter not only adds a nutty depth but also gives an extra protein punch.
How to Make Your Own Smoothie Bowl
Crafting your own smoothie bowl is an adventure in flavors and textures. Choose a base fruit (like bananas or avocados) for creaminess. Pour in your preferred liquid – this could be anything from almond milk to coconut water.
Once blended to a thick consistency, the canvas is yours to paint! Whether it's a sprinkle of sunflower seeds, a handful of fresh berries, or a drizzle of honey, let your creativity run wild.
Energy Shots
In today's fast-paced world, finding that quick burst of energy when you need it most can be a game-changer. Enter energy shots – the pocket-sized powerhouses designed to kick fatigue to the curb. These concentrated liquid boosts, packed with a mix of caffeine, vitamins, and other invigorating ingredients, promise to revitalize in just a sip.
Unlike their larger energy drink counterparts, energy shots eliminate the fluff, delivering only what's essential to awaken the senses and recharge the body. Perfect for those on-the-go moments or mid-afternoon slumps, they're the modern elixir for anyone seeking a rapid, no-nonsense pick-me-up.
Benefits of Energy Shots
In the fast-paced world we live in, energy shots have become the superhero many turn to. And they've earned their spot for a few reasons. They act almost instantly. Just a tiny bottle can revitalize your senses and get you back in action.
For those watching their weight or monitoring their caloric intake, energy shots provide the perfect balance. They give you that required jolt without the excess calories. In a rush? No problem! Their compact size makes them convenient. Slip one into your bag or pocket, and you're ready to face the day.
Popular Energy Shot Flavors
Citrus Zing: Imagine waking up your senses with the refreshing taste of lemon, coupled with the zesty kick of ginger. This shot not only revitalizes but also aids in digestion.
Green Boost: For those leaning towards a more natural source of energy, this one's a winner. Wheatgrass, rich in antioxidants and nutrients, combined with the tang of lime, makes for a great detoxifying shot.
Berry Blast: Perfect for those who love a mix of sweet and tart. Cranberries, known for their numerous health benefits, combined with raspberries, provide a flavorful boost.
How to Incorporate Energy Shots into Your Routine
Incorporating energy shots is all about timing and understanding your body's needs. Planning a morning workout? An energy shot can be your pre-exercise ritual, ensuring you give your best at the gym.
If you find your energy waning during the workday, especially post-lunch, having an energy shot can be the ideal solution. No more yawning through meetings! Moreover, if you're heading out for a long drive or a night out with friends, an energy shot can ensure you stay alert and enjoy every moment.
Boosters and Add-Ins
Stepping up your nutrition game has never been so easy, thanks to boosters and add-ins. These little enhancers, added to your daily meals or drinks, are designed to elevate both flavor and health benefits. From superfood powders to vitamin-packed drops, boosters and add-ins are the secret ingredients for those aiming to amplify the nutritional value of their food and beverages.
Whether you're stirring in a touch of spirulina into your morning smoothie or adding collagen to your coffee, these additions effortlessly integrate into your regimen, offering a customizable approach to wellness. With endless combinations at your fingertips, it's a fun and simple way to tailor your nutrition to your unique needs.
Benefits of Boosters and Add-Ins
In the expansive world of beverages, boosters and add-ins are like the cherry on top – only more nutritious. Here's why they're making waves:
Nutrition Amplified: While many drinks are already health-packed, boosters provide that extra edge. Whether it's added vitamins, minerals, or protein, they ensure you're getting more from every sip.
Tailored to Taste: Everyone has unique taste buds. Add-ins ensure that no two drinks are the same, allowing each person to craft a beverage that resonates with their preferences.
A Symphony of Textures: A smoothie can go from ordinary to extraordinary with a bit of crunch, or a juice can feel richer with a velvety finish. It's all about the sensory experience.
Popular Boosters and Add-Ins
Protein Power: Perfect for post-workouts or for those looking to build muscle mass. A scoop of protein powder not only adds creaminess but also aids muscle repair and growth.
Nutty Delight: Flaxseeds come packed with Omega-3 fatty acids, while chia seeds are a powerhouse of fiber. Adding them not only gives a delightful crunch but also boosts heart health.
Tropical Surprise: Coconut oil isn't just for cooking. A splash in your beverage, and you're transported to a beach. Plus, it's a fantastic source of healthy fats, adding silkiness to your drink.
How to Customize Your Drink with Boosters and Add-Ins
Crafting the perfect drink is an art, and with boosters, you're the artist. Begin with your base – be it a juice, smoothie, or even water. Think about your day: Are you looking for an energy boost? Perhaps protein powder and a touch of ginger.
Seeking relaxation? Chamomile and a hint of honey might be your go-to. Once you have the health benefits pinned down, think about taste. Love tropical flavors? Mango with a touch of coconut oil could be your pick. It's all about creating a blend that nourishes both your body and soul.
Conclusion
Embracing a healthy lifestyle often poses the challenge of compromising on flavor. Yet, Nevera Juice Bar shatters this myth by harmoniously merging health with taste. Each drink, meticulously crafted, not only tantalizes the taste buds but also nourishes the body. It's not just about drinking juice; it's about imbibing a culture of well-being.
As the cool liquid refreshes you, think of it as a rejuvenating elixir, a testament to Nevera's commitment. So, the next time you raise a glass from Nevera Juice Bar, remember, it's more than just a drink – it's a promise of vitality and taste intertwined.
In case you want more content like this, visit Orderific right now!
FAQs
What are Nevera Juice Bar's hours of operation?
Operating hours vary by location; it's best to check their official website or social media pages for accurate timings.
Does Nevera Juice Bar offer catering services?
Yes, they offer catering services for various events. Contact their customer service for more details.
What types of payment does Nevera Juice Bar accept?
They accept most major credit cards, cash, and digital payment methods. So, they have all major payment options covered.
Are there any vegan or gluten-free options on the menu?
Absolutely! Nevera Juice Bar boasts a diverse menu catering to various dietary preferences, including vegan and gluten-free options.
Does Nevera Juice Bar offer a loyalty or rewards program?
Yes, they have a loyalty points program that rewards frequent customers with discounts and special offers.
Can I place an order for pickup or delivery online?
Certainly! Check out their official website or app for easy ordering options. They do offer both pickup and delivery options.