Introduction
Welcome to a mouthwatering journey through the realm of fast food! This year, fast food chains like Taco Bell, Burger King, and Shake Shack are introducing a host of new menu items that aim to tantalize your taste buds. From Chicken Sandwiches oozing with a burst of flavors to cheese-loaded delights, the fast food landscape in 2022 is as exciting and diverse as ever.
And let's not forget about the perennial classics; who can resist the delicious Chicken Fries from Burger King or the iconic Locos Taco from Taco Bell? Whether you're a fan of Pizza Hut's innovative offerings or a devotee of Dairy Queen's timeless treats, there's something for everyone. So, hold on tight as we delve into the world of fast food and unravel the culinary innovations that are shaking up the industry in 2022. Prepare to be amazed!
New Fast Food Items 2022: A Sneak Peek Into The Menu
New Taco Bell Menu Items
Taco Bell is one of the leading fast food chains globally and continues to innovate. This fast food giant has added new food items to its menu that are taking the fast food industry by storm. Their Grilled Chicken Sandwich, with its tender chicken coated in a deliciously crunchy crust and smothered in a blend of melted cheese, is a must-try! Another notable addition is the Mexican Pizza, a crave-worthy combination of flavors layered with cheese, a testament to Taco Bell's culinary creativity.
Burger King: The Chicken Sandwich Revolution
Burger King, another colossal player in the fast food industry, isn't falling behind. The chain has introduced a new Chicken Sandwich that's a game-changer. This sandwich, loaded with perfectly fried chicken and a generous helping of cheese, is complemented by their Chicken Fries, a classic menu item that's always a hit.
Shake Shack's Inventive Approach
Shake Shack, a fast-food chain renowned for its menu innovations, has also joined the chicken sandwich race. Their Shroom Burger, a cheese-filled fried mushroom patty, gives vegetarians a delicious fast food option. Shake Shack continues to serve up surprises, solidifying its spot in the industry.
Dairy Queen and Pizza Hut: A Fusion of Flavors
Dairy Queen and Pizza Hut, two of the giants in the fast food industry, are also innovating with new fast food items. Ice cream treats from Dairy Queen are a timeless classic, while Pizza Hut is introducing a new spin to their pizzas with interesting toppings and cheeses.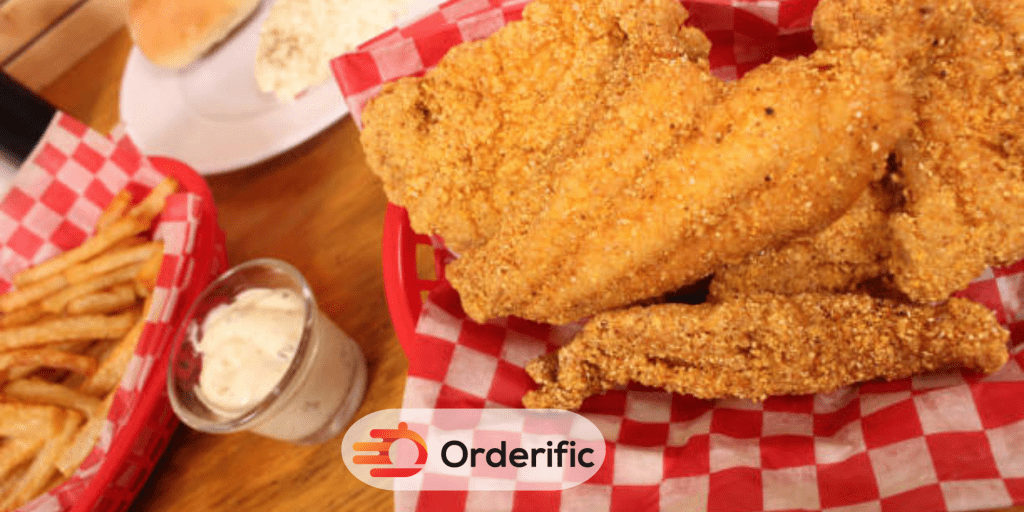 Culinary Creativity: The Driving Force Behind Innovations
Culinary creativity is the propelling force behind the dynamic and ever-evolving fast food industry. The constant quest for novelty, customer satisfaction, and market leadership pushes these giants to think outside the box, crafting menu items that not only satisfy hunger but also offer a unique dining experience. Taco Bell's reinvention of the Grilled Chicken Sandwich or Burger King's new spin on the classic Chicken Sandwich are perfect examples of this. These culinary creations are more than just food; they're a testament to the ingenuity and innovation that lies at the heart of the fast food industry. With each new menu item, these chains are redefining what fast food can be, pushing the boundaries and setting new standards for deliciousness, convenience, and creativity. So, next time you're ordering your favorite fast food item, take a moment to appreciate the culinary art and innovation that's gone into creating that mouthwatering masterpiece.
Flavor Trends: What To Expect In Fast Food Offerings
As we venture further into 2022, there are a few flavor trends that are set to dominate the fast food industry. One trend that's generating buzz is the resurgence of spicy flavors. Fast food giants like Taco Bell are introducing an array of new menu items that pack a punch of heat. Their Spicy Chicken Sandwich, for instance, is sure to satisfy those craving an adrenaline rush of fiery flavors.
Another trend to look out for is the fusion of global flavors. As the world becomes more connected, our palates are becoming more adventurous. Fast food chains are capitalizing on this by offering menu items that incorporate flavors from around the globe. Expect to see more items with hints of exotic spices, tangy sauces, and unique flavor combinations.
Lastly, there's a rising trend towards healthier, more balanced offerings. Chains are increasingly adding items to their menus that cater to health-conscious consumers and those with dietary restrictions. From plant-based alternatives to gluten-free options, expect to see more fast food items that don't compromise on taste while also ticking the health box.
In essence, the fast food industry in 2022 is set to bring a mix of fiery, global, and healthier flavors. The year promises an exciting gastronomic adventure, with new menu items offering a taste of innovation and creativity. So, buckle up your taste buds, the flavor ride is just beginning!
Health And Sustainability: Conscious Choices In Fast Food
In addition to exciting new flavors and innovative culinary creations, 2022 also sees fast food chains making conscious strides towards health and sustainability. Chains like Taco Bell and Burger King are working hard to balance delicious indulgence with nutritional value, introducing menu items that are not only tasty, but also wholesome. Witness Taco Bell's Chicken Sandwich, which pairs succulent chicken with fresh produce, or Burger King's lean yet flavorful grilled options – a testament to their commitment to healthier fast food.
An increasing emphasis on sustainability is another key trend in the fast food industry. Chains are recognizing the importance of environmentally friendly practices, from sourcing ingredients locally to reducing packaging waste. They're also catering to the growing demand for plant-based options, with items like Shake Shack's Shroom Burger leading the way.
In essence, 2022 is a year where the fast food industry is not just evolving in terms of flavors and creativity, but also in its approach to health and sustainability. So next time you're enjoying your favorite fast food, remember, it's not just about taste anymore – it's about making conscious choices too. Here's to healthier, more sustainable fast food experiences in 2022 and beyond!
The Plant-Based Revolution: Veggie Delights Taking Over
The plant-based revolution is in full swing in the fast food industry. Chains are increasingly recognizing the need to offer vegetarian and vegan menu options to cater to a wider audience. Taco Bell, for instance, has stepped up its game with a dedicated vegetarian menu that includes items like the Black Bean Crunchwrap Supreme and the Veggie Power Menu Bowl. These delicious, plant-based offerings ensure that vegetarians and vegans are no longer limited in their fast food choices. Burger King has also made waves with the Impossible Whopper, a plant-based burger that rivals its meat-based counterpart in terms of taste and satisfaction.
Shake Shack's Shroom Burger is yet another example of the industry's shift towards plant-based options. This vegetarian burger serves up a cheese-filled fried mushroom patty, proving that plant-based food can be just as delicious and satisfying. Dairy Queen and Pizza Hut are also joining the plant-based movement, introducing vegetarian and vegan options that are flavorful, satisfying, and cater to a variety of dietary preferences.
So whether you're committed to a plant-based lifestyle, looking to reduce your meat intake, or simply curious about the new range of veggie delights on offer, fast food chains in 2022 are making it easier and more delicious to make plant-based choices. These aren't just token vegetarian options, they're innovative, flavorful dishes in their own right, proving that fast food can be both delicious and environmentally conscious. The plant-based revolution is here, and it's changing the face of fast food as we know it.
Conclusion
In 2022, the world of fast food is more vibrant, diverse, and innovative than ever. From Taco Bell's tantalizing new menu items to Burger King's groundbreaking chicken sandwich, and from Shake Shack's inventive approach to Dairy Queen and Pizza Hut's fusion of flavors, there's something to cater to every palate and preference. As we delve into this year, we're witnessing a dynamic interplay of flavors, creativity, health-conscious choices, and a powerful plant-based revolution. It's not just about the food; it's about the experience, the adventure, and the conscious choice we make with every bite. The fast food industry is pushing boundaries, setting new standards, and redefining our understanding of what fast food can be – it's an exciting time to be a food lover!
Are you intrigued by these fast food innovations and keen to bring them to your own restaurant or food outlet? Don't hesitate to reach out to us at Orderific! We're here to help you navigate the fast-paced world of food trends and innovations. Book a demo with us and let's explore how we can bring these exciting culinary adventures to your
FAQs

What are new fast food items for 2022?
New fast food items for 2022 include Taco Bell's Grilled Chicken Sandwich and Mexican Pizza, Burger King's Chicken Sandwich, and Shake Shack's Shroom Burger.
Which fast food chains are introducing these items?
Fast food chains introducing these items include Taco Bell, Burger King, and Shake Shack.
Are there healthier options among the new items?
Yes, many fast food chains are introducing healthier options in their new items.
Can I find vegan or vegetarian options in 2022?
Yes, most fast food chains are introducing vegan and vegetarian options in 2022.