In a world that glorifies 'one-size-fits-all' solutions, we often overlook the power of uniqueness. Welcome to the realm of niche solutions tailored to address specific industry needs. These specialized solutions, like hidden gems in the business landscape, can breathe life into a stagnant company, catalyzing transformative change. Delving into niche markets, we discover opportunities unseen in the glare of broad-spectrum solutions. Through analytics, we gain insights that drive change management—a dance of evolution in the corporate world. This dance, guided by strategic leadership and effective integration, unlocks potential in every business nook. So why settle for generic when niche awaits? Let's embark on this journey to unlock the power of niche solutions together, transforming business success one industry at a time.
What is a Niche in Blogging
In the colorful blogging landscape, a 'niche' is your corner. Imagine being in an overflowing marketplace, bustling with noise and vibrant with varied products. Suddenly, you find a quaint store, quietly tucked away, offering just the products you adore. That's a niche in blogging- a specific topic you decide to write about in your blog.
Now, visualize your journey as a blogger. As you step into the realm of blogging, you are armed with a passion for a specific topic. This passion, kindled within you, reaches out to equally passionate readers. It lights up their interests, catering to their particular needs and questions. It's an intimate connection built on shared interests and understanding. 
The selection of this niche is pivotal. It's akin to choosing the right tool for a job, a niche solution that aligns with your expertise and the audience's interest. Niche blogging is not just about writing; it's about delivering value through your words. It's customer service at its finest through blog posts.
Insights from analytics can guide you in understanding your audience. The right niche can change the management of your blog, streamlining your efforts towards creating highly engaging content. With the right place, your blog becomes a beacon, guiding readers through the vast digital sea. Welcome to the world of niche blogging, where the specific outshines the generic.
Importance of Niche Selection in Blogging
Imagine embarking on a journey without a clear destination. Meandering aimlessly, can the journey be fulfilling? Similarly, niche selection is the compass that guides a blogging journey toward success. It's akin to setting coordinates on a GPS, ensuring a purposeful, rewarding journey.
Customer Focus: Selecting a niche sharpens the focus on a specific set of customers. It's about embracing a customer-centric approach and carving a unique identity in the digital landscape. The niche selection process is the first step in exemplary customer service.
Elevates Expertise: Niche selection allows bloggers to hone their expertise in a specific field. Providing niche solutions via blog posts elevates the blogger's status as an industry expert, fostering trust and a loyal readership.
Optimize Efforts: Niche selection streamlines content creation efforts. Instead of scattering energy across broad topics, bloggers can dive deep into their chosen niche. This focus ensures the creation of high-quality, consistent content.
SEO Optimization: Niche selection bolsters SEO efforts. By consistently creating content around specific industry topics, bloggers enhance their visibility in search results related to their niche.
Competitive Edge: In the overflowing digital sea, niche blogs shine as lighthouses. They provide unique, valuable content that caters to specific audience needs, thereby gaining an edge over generic blogs.
In essence, selecting a niche is a powerful tool in a blogger's arsenal. The beacon guides the blogging ship, preventing it from straying into the vast, generic sea of content. It's the cornerstone of effective change management in a blogging journey, promising a gratifying experience for both the blogger and the reader. Embrace the power of the niche and let your blog shine.
How to Find Your Blog's Niche
Finding the perfect niche for your blog is akin to discovering your soul's melody in the grand symphony of life. It's a journey of exploration, realization, and affirmation. This exciting journey, marked by a few pivotal steps, could illuminate your path to a successful blogging venture.
Self Discovery: Begin by looking inwards. Pay attention to your passions, interests, and expertise. What topic can you talk endlessly about? Dive into the deep end of introspection. It's the first step towards unveiling your ideal blog niche.
Market Research: Wander next into the bustling marketplace of ideas. Explore popular blogs, observe trending topics, and tune into audience preferences. This expedition uncovers the market's pulse – an invaluable insight for choosing your niche.
Gap Analysis: Now, putting on the detective hat is time. Detect gaps in the current content landscape. Uncover the unsaid, the unexplored. This gap could be your niche, waiting to be filled with your unique perspective.
Profitability Analysis: While passion fuels your journey, remember that profitability steers it towards sustainability. Assess potential monetization opportunities. That's the pragmatic side of finding your niche.
Validation: Finally, test your niche. Create sample content, gauge audience response, and seek feedback. This validation is your final nod of approval, affirming your niche selection.
Through this journey, remember to maintain a balance. Balance your passion with profitability, your unique voice with market demand. Remember that your niche is not just a category; it's your unique stamp in the blogging world, enriched by your insights, experiences, and voice. It's the foundation of your blogging venture, the beacon guiding your journey in the vast, exciting sea of content. Embark on finding your niche today, and let your blog be the lighthouse amidst the digital sea.
The Relationship Between Niche Specificity and Audience Engagement
The connection between niche specificity and audience engagement is like a finely tuned symphony. Each note, rhythm, and pause are meticulously chosen to resonate with the audience. It's a dance of balance, where the nuances of the niche meet the audience's unique needs.
The niche is the melody, the theme that weaves through your blog, giving it character and identity. It's like the fragrance of your favorite coffee, distinct and inviting. As the aroma fills the room, so does your niche permeate your content, beckoning the right audience.
Audience engagement, on the other hand, is the applause, the standing ovation. It's the appreciation echoing back from the audience, validating your performance. It's like the satisfaction of that first sip of coffee, rewarding and delightful.
In this dance, specificity is key. Like a master chef, the blogger carefully seasons their content with niche topics, catering to the refined palate of their audience. This specificity is the secret ingredient that keeps readers returning for more, strengthening customer service.
But it's not just about the content. It's also about analytics, about drawing insights from audience interactions and feedback. Like a compass, these insights direct the blog's evolution, driving change management.
As the niche becomes more specific, the audience engagement intensifies. It's a snowball effect, each feeding off the other. The result? A thriving blog, a vibrant community, a niche solution transforming the digital landscape.
In this dance of specificity and engagement, the blogger, the maestro, sets the tempo. Strategic leadership and effective analytics integration unlock the symphony of success. Every post and every interaction becomes a note in this magnificent composition, a testament to the power of niche solutions. So, take up the conductor's baton and let your niche sing. It's time to orchestrate your blogging success.
The Role of Niche in SEO
In the vast digital landscape, the role of a niche in SEO is akin to a lighthouse guiding ships toward the shore. Picture a world brimming with a dazzling array of content, each vying for attention. Amid this chaos, the beam of a niche, sharply focused and steady, cuts through the darkness. This beacon is the guiding force that leads the audience to their desired destination.
The symbiotic relationship between niche and SEO unfolds as follows:
Focused Content: Crafting content around a specific niche enhances its relevance and depth. As a result, search engines recognize this concentrated expertise and reward it with higher rankings.
Keyword Optimization: A niche provides a clear direction for keyword strategy. The blog's visibility in related search results is enhanced by utilizing niche-specific keywords.
Audience Segmentation: Niche content attracts a segmented audience. This highly targeted traffic will likely engage with the content, signaling its value to search engines.
Link Building: High-quality, niche-focused content invites backlinks from other reputable sites within the same industry. These backlinks bolster the blog's authority, thereby improving its SEO performance.
Reduced Competition: Niche content faces less competition in SERPs, increasing its chances of ranking high. With fewer sites competing for niche-specific keywords, the blog can establish its dominance in the field.
Imagine the dance of SEO and niche as a harmonious ballet, each move calculated, each step synchronized. The niche leads, setting the rhythm with its unique offerings, and SEO follows, amplifying the melody of the niche across the digital universe.
The result is a captivating performance, a ballet of niche solutions that mesmerizes the audience and search engines. Thus, a niche is not merely a category; it's the soul of SEO, the lighthouse guiding a blog to success.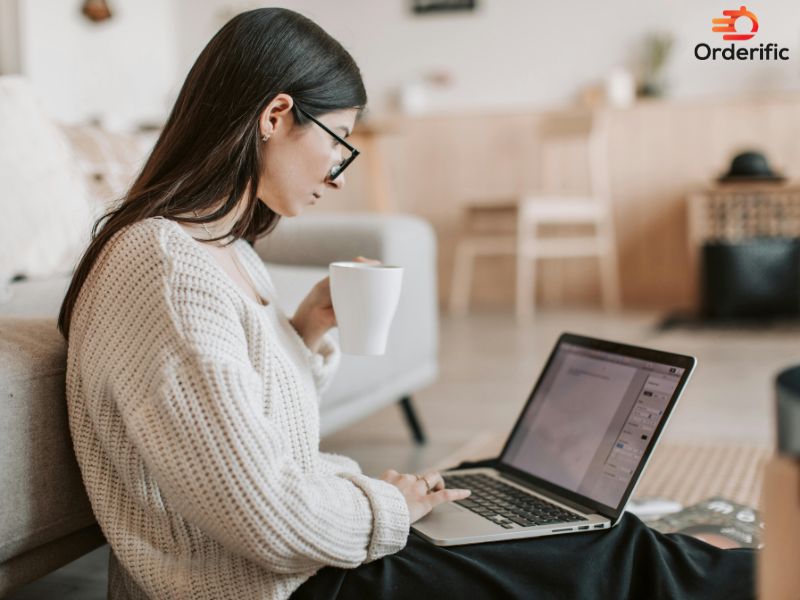 How Niche Selection Affects Monetization Opportunities
Niche selection is like a compass guiding bloggers toward rewarding monetization opportunities. A well-chosen niche increases the potential for revenue generation, painting a brighter financial outlook. It's akin to opening a treasure chest filled with golden opportunities, catching your eye with dazzling allure.
Firstly, a niche blog attracts a highly targeted audience, honing in on their interests. Like a magnet, it draws in readers eager to explore content tailored to their tastes. This concentrated audience pool enhances blog monetization prospects, like a bee drawn to a flower bursting with nectar.
Transitioning to the next point, advertisers and sponsors gravitate towards niche blogs. They appreciate the unique, focused content and its ability to reach a specific audience. It's comparable to a billboard placed strategically in a bustling marketplace, ensuring maximum visibility.
Diving deeper, affiliate marketing opportunities flourish in the fertile ground of a niche blog. Promoting products or services that resonate with the blog's theme can generate significant affiliate revenue. It's like a skilled salesperson whose product recommendations are trusted by loyal customers.
Lastly, the unique expertise associated with niche blogging opens up consulting and service offerings. These could range from coaching services to bespoke digital products. Likened to a revered artisan, their niche skills are sought after, promising a steady income stream.
In conclusion, the choice of a niche can unlock numerous monetization prospects. It's the key that opens the door to financial success in blogging, transforming passion into profit. So, choose wisely, and let your niche be your guiding star toward monetization success.
The Impact of Niche Saturation on Blog Success
Niche saturation is much like a bustling marketplace. Amid the din, each vendor struggles to be heard, their unique offerings lost in the noise. This scenario embodies the impact of niche saturation on blog success.
Audience Reach: The audience's attention is divided into a saturated niche. Like a child in a candy store, they are overwhelmed by choice. This division may limit a blog's reach, hindering its growth trajectory.
Unique Voice: Carving a unique identity becomes a Herculean task in a saturated niche. The blog's voice, its distinct melody, gets drowned out in the symphony of numerous other players.
Monetization Prospects: Monetary opportunities dwindle in a saturated niche. Advertisers and sponsors prefer unique pieces over duplicated mass productions like discerning art collectors.
SEO Challenges: In a saturated niche, climbing the SEO ranks becomes a steep mountain to scale. Like a faint star in a galaxy, the blog's visibility gets overshadowed by brighter, more prominent counterparts.
Yet, saturation need not be a death sentence. The catalyst pushes bloggers to innovate, rethink their approach, and craft unique solutions. A saturated niche, like a crowded market, teems with potential. It urges bloggers to refine their strategies, find their unique voice, and present their offerings enticingly.
The tale of niche saturation is not one of despair but of evolution. It's a saga of change, adaptability, and success against the odds. So, let the saturation not deter you. Like a lotus blooming in the mud, allow your blog to thrive amidst the bustling marketplace of the digital world.
Tips for Changing or Expanding Your Niche
Navigating the waters of change or expansion in your niche is akin to embarking on an exhilarating voyage of exploration and discovery. Picture a seasoned mariner navigating the expansive sea with a steadfast gaze and a heart of anticipation. The initial lull of the familiar gradually gives way to the thrill of the uncharted, each wave bringing forth new possibilities. This daunting yet exciting voyage echoes the journey of changing or expanding your blog's niche.
Introspection: Much like charting a course for your voyage, begin with a deep dive into introspection. Identify your new interests, expertise, and the direction of your passion's wind.
Market Analysis: Next, unfurl the sails of market research. Understand the landscape of the new niche, its currents, and weather patterns. This exploration will reveal potential opportunities and challenges.
Audience Evaluation: Now, tune into the whispers of your audience. Gauge their interests, their needs, and their reactions to potential topics. This listening ear will ensure your voyage aligns with your audience's expectations.
Content Planning: Equip your ship with a robust content plan. This plan will guide your journey like a compass, ensuring a smooth transition or expansion.
Incremental Change: Implement changes gradually, akin to adjusting the sails to the wind's changing directions. This careful approach will ease your audience into the new direction without jarring their journey.
Feedback Assessment: Finally, anchor your voyage with continuous evaluation. Assess audience feedback and adjust your course accordingly, ensuring your journey remains enriching and engaging.
Remember, the journey of changing or expanding your niche is an adventure. It's a testament to your evolution as a blogger, adaptability, and continuous quest for growth. So, like the courageous mariner, fearlessly navigates the waters of change. Let your blog be the ship that sails the sea of content, ever-dynamic, ever-evolving.
The Art of Leveraging Niche Solutions in Social Media Marketing
Stepping into the world of coffee entrepreneurship stirs up an exhilarating blend of anticipation and determination. Picture this: A charming coffee shop buzzing with the aroma of freshly roasted beans, the soft hum of conversations, and the inviting warmth of a friendly ambiance.
Each detail contributes to a harmonious symphony dancing in the air, enticing coffee enthusiasts and casual passersby. But how does one transform this vision into reality? Enter the indispensable tool, your 'Opening a Coffee Shop Checklist.'
Location Selection: First and foremost, it's all about location. The ideal spot radiates a magnetic pull, drawing customers like bees to a fragrant bloom. Take the time to scout for that perfect space.
Business Plan Creation: Next, a robust business plan brews the essence of your venture. It outlines your vision, crunches the financial figures, and plots the route to success.
Menu Development: Now, tease the tastebuds with a curated menu. Incorporate a blend of classic favorites and unique offerings, ensuring every sip is a celebration of flavors.
Interior Designing: Then, weave in the magic of aesthetics. A tastefully designed space with comfortable seating and ambient lighting creates the perfect setting for coffee conversations.
Supplier Sourcing: High-quality beans are the soul of every excellent coffee shop. Hence, partnering with reliable suppliers ensures your coffee maintains its delightful aroma and taste.
Staff Hiring: A friendly, well-trained staff forms the heart of your coffee shop. Invest in a team that shares your passion for delivering exceptional service.
Marketing Strategy: An effective marketing strategy propels your coffee shop into the limelight. Harness the power of social media, local advertising, and word-of-mouth recommendations to spread the word.
Conclusion
Imagining a world of business revolutionized by niche solutions, we close on a promising note. Orderific, a beacon of niche solutions, provides restaurant owners and customers with an enhanced experience. Simplifying operational tasks and honing in on customer experience drives revenue growth and reduces costs. Integrated with globally recognized POS systems and payment partners, Orderific places control back in the hands of the business. It's an opportunity to customize your journey, harnessing valuable data for tailored marketing strategies that genuinely convert. In the grand symphony of this niche-focused revolution, Orderific is the harmonious melody resonating with success. For an in-depth look at the Orderific experience, don't hesitate to schedule a FREE DEMO today.
FAQs
How can niche solutions cater to specific industry needs and challenges?
Niche solutions offer tailored, industry-specific services or products, addressing unique challenges and enhancing operational efficiency.
What are some examples of niche solutions that have successfully disrupted traditional markets?
Examples include Square for mobile payments, Orderific for restaurant operations, and Tesla for electric vehicles.
How can businesses identify the right niche solutions for their specific requirements?
By assessing their unique challenges, operational needs, and customer demands and conducting comprehensive market research.
What potential risks and rewards come with adopting niche solutions in business?
Adopting niche solutions can offer a competitive edge and innovation but may involve risks like limited scalability and high costs.