In the twinkling nightlife, your nightclub stands as a beacon. Its heart is not in the pulsating music, the swirling cocktails, or even the hypnotic dance floor. It's in the emblem that tells its story — the nightclub logo. This symbol forms the cornerstone of your club's identity, speaking volumes before a single note hits the air. With the right logo design, you can convey the essence of your nightclub, creating an unforgettable impression. Whether it's a neon-infused emblem or a minimalist logo template, your choice paints a vivid picture of what revelers can expect. From Las Vegas to San Diego, the logo is more than a mere graphic; it's the spirit of the nightclub encapsulated in a glance. Let's embark on the journey to craft the perfect nightclub logo, embodying your nightlife dream.
Why is a Nightclub Logo Important?
In nightclubs, a logo serves as a mirror, reflecting your venue's personality. It whispers tales of unforgettable nights and upcoming events. It's not simply an image; it's your club's aura personified. Imagine the vibrant nightlife of Las Vegas or the laid-back charm of San Diego. Can you feel the pulsating music, the rhythmic dance floor, the clinking cocktail glasses? All these sensations are encapsulated in your logo.
Exquisitely designed, a nightclub logo resonates with your patrons, creating a bond that transcends the neon lights and late-night revelry. It's a beacon, drawing your target audience like moths to a flame. Consider a minimalist design. It communicates an air of sophistication, attracting an upscale clientele. Conversely, a neon-infused logo might coax the more adventurous souls through your doors.
Furthermore, your logo is the quintessential component of your brand's visual identity. It finds its way onto T-shirts, banners, and even the club's dance floor. This repetition fosters recognition, cementing your club's image in the minds of your patrons.
Ultimately, a logo fuels anticipation for the nightlife experience your club promises. It's the first tantalizing sip of an intoxicating cocktail, a prelude to an epic night out. Hence, a nightclub logo isn't a mere design element; it's the heart and soul of your club, painting a vivid picture of the unforgettable nights that lie beyond its doors.
What to Consider When Making a Nightclub Logo
When crafting a nightclub logo, a symphony of considerations comes into play. Picture this: As the neon lights flicker to life, the story of your nightclub unfurls, stitched into the fabric of your logo. Here are the key elements you should consider:
The Nightclub's Essence: At its core, your nightclub might be a pulsating hub of energy, a neon oasis, or an upscale cocktail bar. Your logo should encapsulate this essence, echoing the heartbeat of your club.
Typography: Font choice is crucial. Whether it's bold and brash or sleek and sophisticated, the typography in your nightclub logo speaks volumes about your venue.
Color Palette: Color holds power. It can evoke emotions, stimulate memories, and even influence behavior. Choose a palette that complements your club's vibe, whether it's the radiant hues of a Las Vegas night or the subdued tones of a San Diego cocktail bar.
Iconography: Symbols can tell a story. They can represent your nightclub's musical genre, pay homage to its location, or even mirror its architectural features.
Versatility: A logo needs to be adaptable. It should look striking on a banner, a T-shirt design, or even etched into your dance floor.
Every design choice you make, from the font to the color, the symbols to the scalability, shapes your nightclub's identity. It's more than just a logo; it's a promise of the unforgettable nights that await within your doors. It's your nightclub's first hello, a silent invitation promising an epic upcoming event. Craft it carefully, let your nightclub's spirit shine, and watch as your logo becomes a beacon in the nightlife. Remember, you're not just creating a logo. You're crafting an experience, a memory, a moment.
How to Make a Nightclub Logo
Creating a nightclub logo starts with deeply understanding your nightclub's unique identity. It's like slowly peeling back layers of an onion, capturing the essence of your club at its core. The logo should reflect this essence, a mirror reflecting your club's unique vibe.
Consider the typography. The font you choose becomes the voice of your logo, whispering enticing secrets about your venue to the world. Take a moment to let the power of color wash over you. The hues chosen for your logo can ignite feelings, spark memories, and sway behavior.
Dive into the world of symbols, where each icon tells a story. They can embody your club's musical genre, pay homage to its location, or mimic its architectural features. Versatility is key. Your logo must command attention, whether on a banner, a T-shirt, or even etched onto your dance floor.
Every design choice weaves a thread into your nightclub's identity fabric. It's not just a logo; it's a silent siren's call to the unforgettable nights hiding behind your club's doors. Craft your logo with love. Let it be the first hello, the silent invitation to an epic night that remains a cherished memory long after the neon lights fade.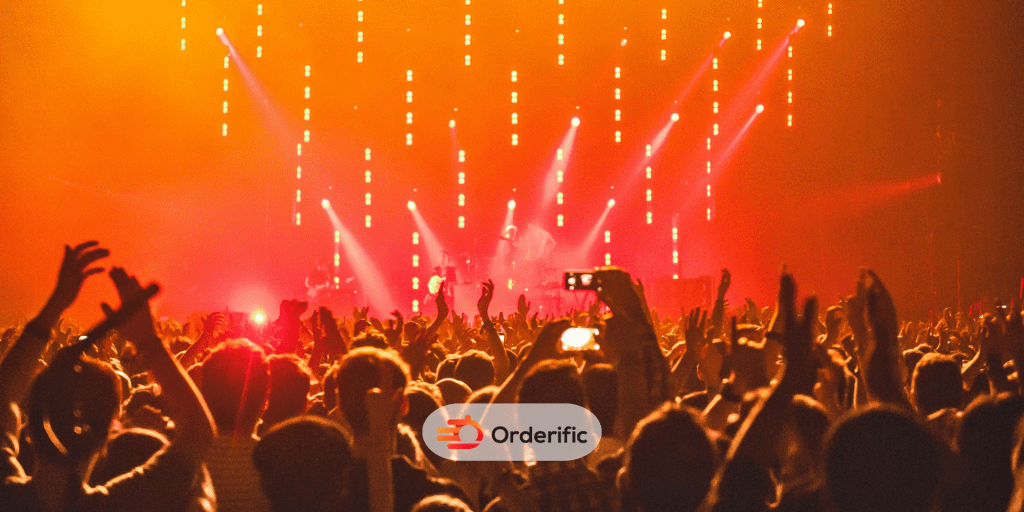 What Makes a Great Nightclub Logo?
An excellent nightclub logo embodies the spirit of the venue. It's a visual symphony, harmonizing the aesthetics and ambiance of your club. The moment it catches your eye, a journey begins. You're entranced by the pulsating energy of the design, a sense of anticipation building.
The colors dance across your vision, each hue telling a story. Subdued tones hint at a relaxed, classy atmosphere. Vibrant neon, on the other hand, suggests a wild, exciting nightlife awaits. The font chosen whispers tales of your club, bold and brash or sleek and sophisticated.
Iconography gives your logo a voice. Symbols resonate with your patrons, each one echoing the music genre, the club's location, or its architectural nuances. An excellent nightclub logo is versatile, commanding attention whether emblazoned on a banner, a T-shirt, or the dance floor.
Ultimately, a captivating nightclub logo is a silent promise. It's the beacon guiding your patrons to unforgettable night experiences encapsulated within the four walls of your venue. The heart of your club, keeping the rhythm of the nightlife alive.
Tips for Making a Great Nightclub Logo
As the neon lights flicker and the music pulses, the creation of an exceptional nightclub logo unfolds. This silent beacon of your club's identity requires careful consideration. Here are some tips to guide your journey:
Understand Your Identity: The essence of your club, whether it's the vibrant energy of a Las Vegas night or the relaxed charm of a San Diego cocktail bar, should shine through your logo. This tells your club's story and connects with your target audience.
Select a Striking Font: The typography of your nightclub logo adds character. It speaks volumes about your venue, setting the tone before the first note of music is played and the first cocktail is served.
Choose an Evocative Color Palette: Colors wield a powerful influence. They can ignite emotions, spark memories, and even sway behavior. Therefore, your color choices should echo the vibe of your club.
Embrace Iconography: Symbols tell a story. Whether they reflect your club's music genre, location, or architectural features, they add depth and layers to your logo.
Prioritize Versatility: Your logo needs to shine in all contexts. It should be equally captivating whether displayed on a banner, a T-shirt, or etched in the center of your dance floor.
Remember Your Audience: Consider the preferences of your patrons. After all, your nightclub logo is your silent invitation, promising them an unforgettable night.
A logo is more than just a design. It is a promise of the unforgettable nights that await within your club. With these tips, your logo can serve as a beacon in the nightlife, leaving an indelible impression in the minds of your patrons.
Conclusion
In conclusion, designing a nightclub logo is akin to crafting a captivating melody that resonates with your audience. Each element, from the vibrant colors to the striking typography and symbolic iconography, weaves a narrative about your venue. It creates anticipation for the unforgettable nights that lie ahead. It's a shining beacon in the sea of nightlife, guiding your patrons to your door. This logo, a silent symphony of your club's essence, leaves an indelible impression, much like the experiences Orderific offers. We're committed to enriching restaurant experiences automating tasks to enhance customer engagement and boost revenue. For a taste of our tailored solutions, schedule a free demo today. We're ready to help you hit the right note with your nightclub logo and beyond.
FAQs
What elements are essential to consider when designing a compelling nightclub logo?
Key elements include understanding your nightclub's identity, choosing a striking font, evocative color palette, relevant iconography, and ensuring versatility.
How can a nightclub logo effectively convey the atmosphere and experience of the venue?
A nightclub logo can convey the venue's atmosphere and experience through its color scheme, font choice, and relevant iconography.
Are there specific color schemes or design styles commonly used for nightclub logos?
Yes, vibrant colors, neon effects, and sleek, modern typography are often used in nightclub logo designs.
What does a well-designed nightclub logo contribute to the overall branding of the establishment?
A well-designed nightclub logo enhances brand recognition, conveys the establishment's identity, and attracts the target audience.