Introduction To Non-Slip Work Shoes
Whether you're scrambling around a bustling restaurant kitchen, working hard on a construction site, or walking on a slippery warehouse floor, the importance of safety and comfort at work can't be overstated. Non-slip work shoes are a game-changer, offering safety and convenience to your work life with impressive slip-resistance and foot-friendly design. Remember, slipping affects your whole body. So, whether you need men's work shoes or options with arch support, find non-slip footwear that suits your unique needs. Explore our recommended products for various possibilities, prioritizing safety, comfort, and style. There's a perfect pair of non-slip shoes for every worker out there. Stay tuned for exclusive offers and more information on the best non-slip work shoes.
Types Of Non-Slip Work Shoes
1. Non-Slip Shoes For Restaurant And Food Service Workers
For restaurant and food service workers, navigating a fast-paced, grease-slicked kitchen can be a hazard. Investing in specially designed, non-slip restaurant shoes can make a difference. These slip-resistant shoes come with features such as a rubber outsole for enhanced grip and traction, helping you avoid any potential slips and spills at work.
One recommended product for those in the restaurant industry is the chef shoes, known for their impeccable slip-resistance and comfort. These shoes often come with a broad toe box to accommodate the natural spread of your foot as you move, providing that much-needed arch support to alleviate foot pain after long hours of work.
2. Non-Slip Shoes For Healthcare And Medical Professionals
For healthcare and medical professionals, days are typically filled with long hours on their feet, moving swiftly from one patient to another. Non-slip shoes are crucial for this line of work, providing the necessary traction for fast-paced movements on hospital floors. Importantly, these shoes offer comfort and support, preventing foot fatigue and discomfort during those demanding shifts. Some recommended non-slip shoes for healthcare professionals include clogs and athletic shoes, both known for their supreme comfort and excellent slip resistance.
3. Non-Slip Shoes For Industrial And Construction Workers
Industrial and construction workers face a variety of challenging terrains, including wet, slippery surfaces, gravel, and uneven ground. Non-slip shoes designed for these industries often feature sturdy rubber soles for optimal grip, a protective toe cap for safety, and cushioned insoles for comfort throughout long work hours. With these shoes, workers can confidently tackle their day, knowing they are protected from potential slips and falls.
4. Non-Slip Shoes For Office And Retail Workers
The workday often involves sitting, standing, and moving around for office and retail workers. Non-slip shoes for these professions offer a blend of style and function, ensuring you look professional while maintaining the necessary grip and comfort. Some popular choices include slip-resistant dress shoes and comfortable loafers. These shoes help prevent slips on polished office floors or in bustling retail spaces while providing the comfort needed for all-day wear.
Choosing The Right Non-Slip Work Shoes For Your Job
1. Assessing Your Workplace Environment And Needs
When choosing the right non-slip work shoes, consider your working environment's nature and specific needs. Analyze the terrain you'll be working on – are there wet, slippery surfaces or possibly slick, polished floors? How many hours a day will you be on your feet? These considerations will significantly help you in making an informed decision. In the end, the goal is to find a balance between safety, comfort, and style to keep your footing firm and your workday comfortable.
2. Finding The Right Fit And Comfort Level
Finding the right fit is as critical as determining the right style of non-slip shoes. Ill-fitted shoes can cause discomfort and even long-term foot problems. Therefore, measuring your foot accurately and considering aspects like arch support and cushioning is essential. Trying on shoes later in the day can also be a good idea, as feet naturally expand throughout the day. A comfortable, well-fitted, non-slip shoe can significantly enhance your work experience.
3. Considering Style And Aesthetics
While functionality is paramount, don't disregard style and aesthetics when selecting non-slip work shoes. Choose a design that suits your personality and aligns with your professional image. From sleek black clogs for healthcare professionals to stylish loafers for office workers, a non-slip shoe perfectly combines safety, comfort, and aesthetics. Remember, the right pair of shoes can keep you safe on the job and boost your confidence and style quotient.
4. Checking For Safety And Industry Standards
When selecting work shoes, it's essential to ensure they meet the relevant safety and industry standards. These standards provide the shoe's quality, slip resistance, and overall safety features. For example, industrial or construction workers, look for shoes that meet the ASTM F2413-18 standards, which guarantee the shoe's protective toe cap's strength and resistance. For healthcare or restaurant workers, seek out shoes with proven slip resistance on wet or greasy surfaces.
Maintenance And Care For Non-Slip Work Shoes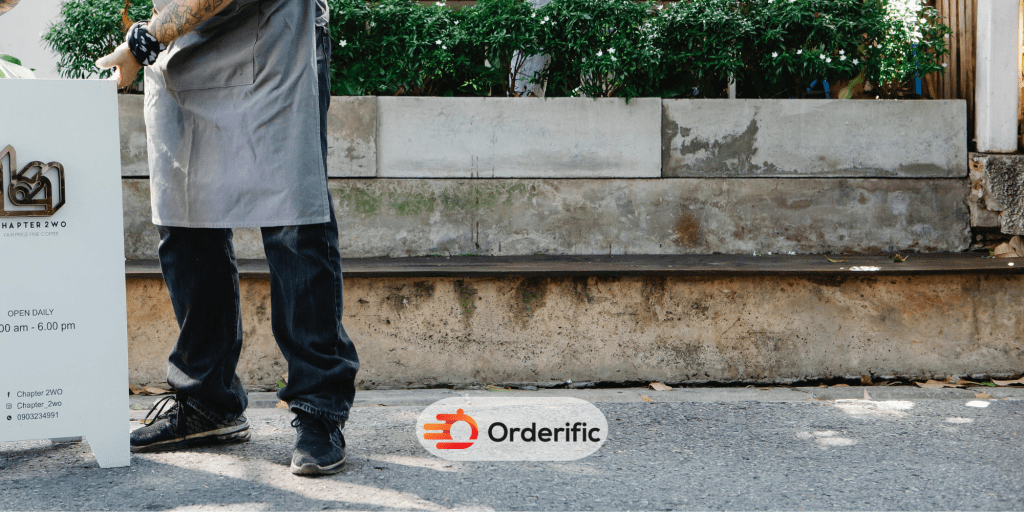 1. Cleaning And Disinfecting Your Non-Slip Shoes
Regular cleaning and disinfecting of your non-slip shoes not only extends their lifespan but also maintains their effectiveness. Remove dirt and debris from the soles after each wear, and consider using a soft brush for a thorough clean. For disinfecting, use a gentle, shoe-friendly disinfectant. Always allow your shoes to air dry before the next use to prevent the buildup of unwanted odors or bacteria.
2. Replacing Worn Out Or Damaged Shoes
Replacing worn out or damaged shoes is crucial when it comes to maintaining safety at work. When your non-slip shoes start to lose their grip, show signs of wear and tear, or become uncomfortable, it's time to invest in a new pair. Ensuring your shoes are in good condition is a key step in preventing potential slips, falls or injuries on the job.
3. Storing And Transporting Your Non-Slip Shoes
Appropriate storage and transportation are crucial for maintaining the longevity and effectiveness of your non-slip work shoes. Always store them in a cool, dry place to prevent the growth of mold or mildew. When transporting your shoes, use a breathable shoe bag to allow air circulation and prevent any unwanted odors.
4. Extending The Lifespan Of Your Non-Slip Shoes
To extend the lifespan of your non-slip work shoes, proper care is crucial. This includes regular cleaning, proper storage, and timely replacement of worn-out shoes. Protecting your shoes from excessive moisture and using shoe-friendly cleaning products can also greatly contribute to their longevity. Most importantly, always remember that well-maintained shoes not only last longer, but also provide consistent protection and comfort on the job.
Top Brands And Models Of Non-Slip Work Shoes
1. Popular Non-Slip Shoe Brands For Different Professions
When it comes to workplace safety and comfort, non-slip shoes are indispensable. These shoes not only prevent slips and falls but also provide necessary comfort for long work hours. They come in various styles and designs suitable for various professions, from restaurant and healthcare workers to construction and office workers. Remember, the right pair of non-slip shoes can significantly enhance your work experience, keeping you safe and comfortable throughout the day.
2. Best Non-Slip Shoes For Men And Women
Non-slip work shoes are essential for a wide range of professions, ensuring safety, comfort, and style while on the job. They are designed to cater to the unique needs of different workplaces, from bustling restaurant kitchens to slick hospital floors. Remember, choosing the right fit, style, and adhering to industry safety standards, coupled with regular maintenance, can make your work experience significantly safer and more comfortable.
3. High-Quality Non-Slip Shoes For Long-Term Use
Investing in high-quality non-slip work shoes ensures long-term use and sustained quality over time. Not only do these shoes offer exceptional durability, but they also maintain consistent slip-resistance, comfort, and support. When choosing non-slip footwear, prioritize shoes from reputable brands that are renowned for their longevity and unwavering commitment to safety standards, ensuring you get the most out of your investment.
4. Affordable Non-Slip Shoes For Budget-Conscious Shoppers
Even with a tight budget, you can still find affordable non-slip work shoes that guarantee safety and comfort. These cost-effective options offer excellent slip resistance and durability, which are essential for various professions. It's important to remember that investing in good-quality non-slip shoes doesn't mean breaking the bank, as there are numerous affordable options that fuse style, safety, and comfort.
Conclusion
In conclusion, ensuring safety and comfort at work is an absolute necessity, and non-slip work shoes play a crucial role in achieving this. From bustling restaurant kitchens and fast-paced hospital environments to the demanding terrains of construction sites and the sleek floors of office spaces, there's a perfect pair of non-slip shoes designed to meet the unique needs of every profession. Not only do these shoes safeguard you from potential slips and falls, but they also provide the required comfort for long work hours.
Curious to learn more about the right non-slip shoes for your profession? Want to explore the best brands and models in the market? Book a demo with us at Orderific. Our team of experts will guide you in making an informed choice that fits your professional needs, ensuring that you stay safe and comfortable in your work environment.
FAQs
What are non-slip work shoes and why are they important?
Non-slip work shoes are footwear designed with special soles to prevent slips and falls in the workplace, providing safety and comfort for various professions.
What types of professions require non-slip work shoes?
Professions that often require non-slip work shoes include restaurant and food service staff, healthcare professionals, and more.
How do I choose the right non-slip work shoes for my job?
Consider your work environment, the type of surfaces you walk on, the amount of time you spend standing or walking, and the safety standards of your industry.
What are some key features to look for in non-slip work shoes?
Key features include slip-resistant soles, comfortable fit, appropriate style for your profession, and adherence to safety standards.
How do I maintain and care for my non-slip work shoes?
Regular cleaning, proper storage, and timely replacement are essential for maintaining non-slip work shoes.
What are some popular brands and models of non-slip work shoes?
Popular brands include Skechers, New Balance, and Keen, known for their quality, durability, and comfort.