Introduction
Welcome to North Star American Bistro, a beacon of culinary excellence nestled in the heart of San Diego. This North Star restaurant has been guiding gastronomes towards delicious food and unforgettable dining experiences, much like the celestial body it's named after. The restaurant takes pride in offering a diverse and sumptuous menu, sure to satisfy the cravings of all guests. From brunch favorites like bacon-loaded burgers to evening specials like the succulent steak, every meal here is a joyous event.
They guarantee amazing food, whether you're here for a quick lunch or settling in for a dinner filled with stunning views and great service. Try the mouth-watering chicken or the decadent seafood, and don't forget the cheese – a cornerstone of comfort here at the Bistro.
North Star Bistro: Illuminating The Culinary Experience
At North Star American Bistro, food is a journey, an experience. Each dish reflects our commitment to culinary excellence with vibrant flavors. With a warm, inviting atmosphere and delectable options, the Bistro shines in San Diego's culinary scene.
Culinary Constellations: Exploring The Menu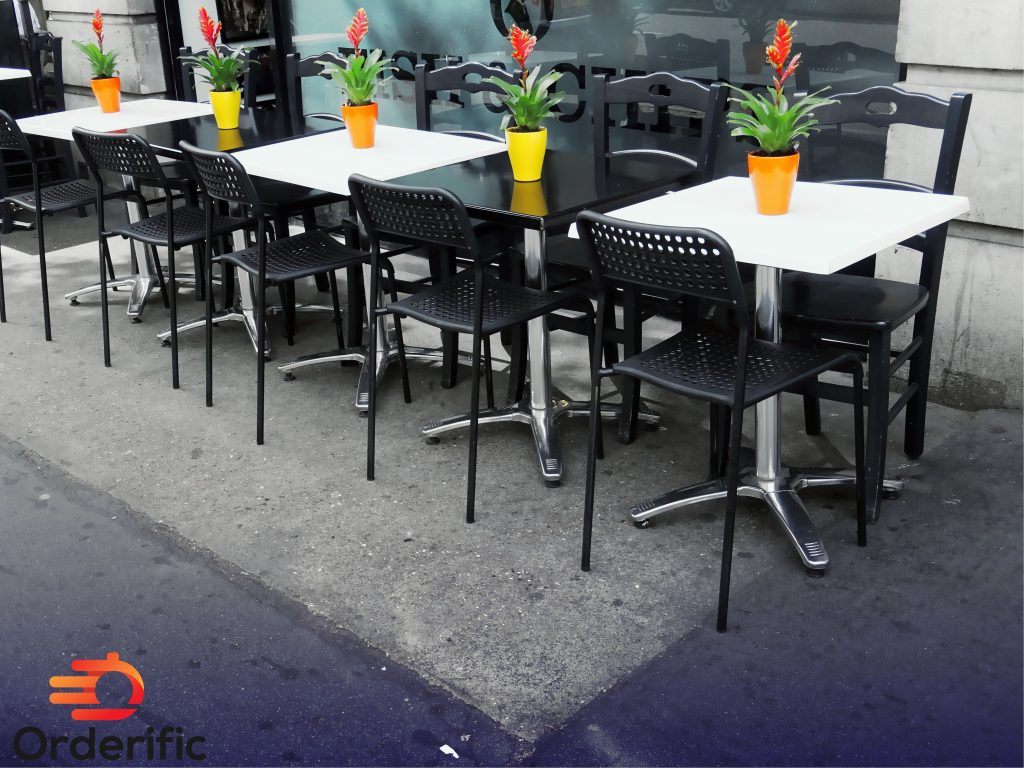 1. Stellar Starters: A Glimpse Into North Star Bistro's Appetizers
Indulge in the enchanting array of appetizers. Start your culinary journey with their signature heavenly shrimp cocktail, or opt for the tangy and tantalizing buffalo chicken wings. Each starter is meticulously crafted to ignite your palate.
2. Main Course Magic: Highlighting Signature Entrees
Embark upon the main course adventure with their signature dishes. Whether it's the flavor-packed, perfectly grilled Ribeye steak, or the light and flavorful organic salmon, every entrée is a starscape of taste. The Bistro's commitment to quality and freshness ensures every bite is a delightful culinary journey.
3. Sweet Dreams: Dessert Delights That Captivate
End your meal at North Star American Bistro on a sweet note with their divine desserts. The chocolate lava cake, with its rich, warm center and pairing of cool ice cream, is a heavenly experience. For a lighter option, the lemon tart, bursting with citrusy freshness, is a cosmic delight, promising to send your taste buds on a celestial journey.
Embracing Culinary Exploration: The North Star Journey
The North Star Journey is not merely about dining, but about embracing culinary exploration. Furthermore, Each visit to the North Star American Bistro is a gastronomical adventure, where guests voyage through a galaxy of rich flavors and superior ingredients, treating their palates to an unforgettable celestial feast. So, From the first taste of our stellar starters to the concluding bite of our captivating desserts, They offer a truly out-of-this-world dining experience.
A Stellar Reputation: North Star Bistro's Impact
They have built a stellar reputation in San Diego's culinary scene for its outstanding quality and inviting ambience. Hence, The delightful journey from their signature appetizers through to the main courses and exquisite desserts is a testament to their commitment to gastronomic excellence. Their menu is a rich constellation of flavours that promises every visitor an unforgettable dining experience.
Conclusion
In conclusion, North Star American Bistro is not just a restaurant—it's a gastronomic guiding light in the culinary firmament of San Diego. It invites its guests to embark on a culinary voyage, exploring a universe of flavors from stellar starters to captivating desserts. Each dish, meticulously crafted with superior ingredients, reflects a commitment to culinary excellence and offers a dining experience that is nothing short of celestial. They have not only built a stellar reputation in the city's culinary scene, but also etched itself as a beloved destination in the hearts of gastronomes. If you're in search of a dining experience that takes you on a journey across a galaxy of flavors, look no further than the North Star American Bistro. So, To get a taste of this celestial journey, Schedule a demo with Orderific today. Let your culinary journey begin with North Star American Bistro and Orderific.
FAQs
What is North Star Bistro known for?
They are known for its stellar cuisine, inviting ambiance, and exceptional service.
Is North Star Bistro known for any signature dishes?
Yes, They are renowned for its perfectly grilled Ribeye steak and the chocolate lava cake.
Can I expect a special atmosphere at North Star Bistro?
Absolutely, They offer a warm, inviting atmosphere perfect for all occasions.
Does North Star Bistro offer vegetarian or vegan options?
Yes, They offer a variety of vegetarian and some vegan options.