Welcome to Austin's very own Odd Duck, a restaurant that's raising the bar for casual dining with its unique farm-to-table approach. Here, you'll find an ever-changing menu that's as dynamic as the city itself, filled with dishes that feature locally sourced ingredients plucked straight from Texas soil. 
Odd Duck isn't just about phenomenal food, though. It's also renowned for its craft cocktails, designed to surprise and delight your taste buds. Whether you're a local looking to explore the Austin food scene or a traveler seeking a taste of authentic Texas cuisine, Odd Duck offers an unforgettable dining experience that beautifully marries local farm produce with innovative culinary techniques.
The History and Philosophy of Odd Duck
In 2009, brothers Bryce and Dylan Gilmore embarked on a mission to transform a Fleetwood Mallard trailer into an eatery showcasing exclusively locally sourced ingredients from Austin farms. After a journey to Wisconsin to acquire the trailer and numerous hours of renovation, including the installation of a wood-burning grill, they christened it "Odd Duck" and opened its doors that December. So, the trailer quickly captured the hearts of the city, catapulting Bryce to national culinary acclaim and helping thrust Austin's local food scene into the spotlight.
Bryce's dedication extended to purchasing whole hogs from a nearby farm, utilizing every part, sourcing eggs from a local farmer (a relationship that endures to this day), and supporting the burgeoning Saturday farmers market, which eventually led to a shift in the local food landscape, thanks in part to Odd Duck's mission and Bryce's commitment to crafting innovative dishes from local ingredients. Their venture, Odd Duck, became a symbol of sustainable, farm-to-table dining in Austin, ushering in a wave of change in the city's culinary landscape.
Seasonal and Local Ingredients in Odd Duck's Menu
At Odd Duck, the menu is a reflection of the seasonality and locality of ingredients. With an ever-changing menu that highlights fresh produce and meats from local Texas farms, diners can expect to see familiar dishes with a twist. Even more, some customer favorites include the grilled quail with cornbread stuffing and roasted figs, spicy beef tongue on crispy toast, and seared Gulf shrimp with roasted okra and corn.
The benefit of using locally sourced ingredients is evident in the quality and taste of the dishes at Odd Duck. By working directly with farmers, Bryce and his team ensure that only the freshest and most sustainable products make it onto your plate.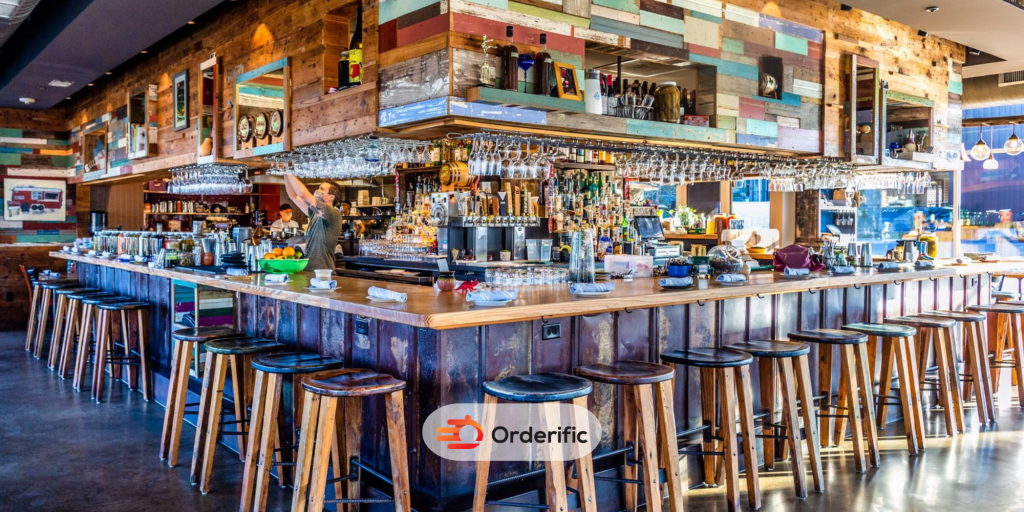 Signature Dishes and Cocktails at Odd Duck
Odd Duck's menu features a mix of crowd-pleasing favorites and unique creations that showcase the team's creativity and passion for farm-to-table dining. Some must-try dishes include the Ceviche, made with peach aqua chile, cilantro, and radish and served with potato chips.
Of course, no dining experience at Odd Duck is complete without trying their signature craft cocktails. With innovative flavor combinations and a focus on using fresh, local ingredients, every sip is an adventure. Some popular choices include the Draft Watermelon Fresca, made with house-made watermelon juice and tequila, and the Smoked Pear Margarita, featuring smoked pear-infused mezcal.
Sustainability and Community Involvement at Odd Duck
At the heart of Odd Duck's ethos lies a deep commitment to sustainability. This is evident not only in their farm-to-table philosophy but also in their eco-friendly practices, such as composting and recycling. Leftovers are composted and used to nourish local farm soils, contributing to the growth of future produce – a perfect illustration of the full-circle philosophy that Bryce and his team maintain. So, their cocktail program follows similar principles, using leftover ingredients from the kitchen to create unique and sustainable drink options.
Community involvement is another pillar of Odd Duck's mission. The team firmly believes in giving back to the Austin community that has supported them since their humble beginnings as a food trailer. They actively participate in local events and food festivals and regularly organize charity events and fundraisers to support local nonprofits. By dining at Odd Duck, you not only enjoy an exquisite meal, but you also become part of their commitment to making a positive impact on the Austin community.
Private Event and Catering Options at Odd Duck
Planning a big get-together at your favorite restaurant? Great news! At Odd Duck, they've got you covered for large parties. Whether you're celebrating a special occasion or simply gathering with friends, they offer convenient slots between 5:00 and 6:00 PM or after 8:00 PM to accommodate your group. To make your reservation, just get in touch with them from their website and complete the form.
They also offer catering services for events, whether it's a corporate luncheon or an intimate party at home. Their team will work with you to create a customized menu that fits your event and budget, ensuring a memorable dining experience for your guests.
Winding Up!
Odd Duck Austin stands as a testament to the power of local, farm-to-table dining and the impact it can have on a city's culinary scene. It's not just a restaurant, but a culinary experience that celebrates local farmers, sustainable practices, and the vibrant Austin community. Whether you're enjoying their unique dishes crafted from locally sourced ingredients or sipping on innovative craft cocktails, Odd Duck promises a truly one-of-a-kind dining experience.
So, if you're in Austin and looking for a remarkable dining experience that supports local farming, sustainable practices, and community involvement, make your way to Odd Duck. Remember, every bite taken and every sip enjoyed supports their mission to make a positive change through food. Not only will your taste buds thank you, but so will the local Austin community and the environment.
Click here for more flavorful and informative advice with Orderific. To start experiencing the great benefits Orderific can bring to your business, click here now. Try Orderific!
FAQs:
What is farm-to-table dining?
It is a movement that emphasizes the use of locally sourced, seasonal ingredients in restaurant menus. It promotes sustainable practices and supports local farmers and producers.
What is the philosophy behind Odd Duck's menu?
Odd Duck's menu is a reflection of the seasonality and locality of ingredients. They use only the freshest, locally sourced produce and meats in their dishes.
What are some signature dishes and cocktails?
Some must-try dishes include Chicken heart skewers, Fried tatume squash, and Blackened redfish. As for cocktails, try the Draft Watermelon Fresca or the Smoked Pear Margarita.
Does Odd Duck offer vegetarian or vegan options?
Of course, Odd Duck offers a variety of vegetarian and vegan options on their menu. They also accommodate dietary restrictions and allergies upon request.
Does Odd Duck take reservations?
Yes, Odd Duck takes reservations for parties For larger groups, they offer convenient slots between 5:00 and 6:00 PM or after 8:00 PM.