So you want to be a golfer and get on the Par, but the scoring system leaves you baffled? Fear not!
Navigating the intricate world of golf often feels akin to deciphering an ancient manuscript written in an elusive language. Phrases like "on the par" may seem perplexing at first glance, leading many to wonder, "What exactly does that signify?" For someone unfamiliar with the sport's terminology, concepts such as "handicap," "bogey," and "par" can indeed sound like a confounding riddle.
But imagine if the power to master the game lay in unraveling the meanings behind these cryptic terms. Embarking on a journey to understand golf handicaps and scoring is akin to unlocking a treasure chest, revealing secrets that both novice and seasoned golfers often seek. So, why remain in the dark when the key to mastering the game awaits? Dive in and transform your golfing experience.
Golf Handicaps, Scoring, and on the Par
Imagine diving into a complex board game without understanding the rules, the scoring system, or the objective. Frustrating, right? Similarly, navigating the intricate world of golf without grasping the nuances of handicaps and scoring can be equally puzzling. Let's demystify this!
What is a Golf Handicap?
In the simplest terms, a golf handicap is a measure that indicates a player's potential skill level. It's not just a reflection of their ability but a tool that allows golfers of different skills to compete fairly against each other. Think of it as a leveling system.
Why is it Important?
Imagine a weekend golfer competing against a player who practices daily. Without handicaps, the competition might be skewed. The handicap system ensures they both have a fighting chance.
How is it Calculated?
Rounds: Typically, golfers need to play a set number of rounds (often around 20) to get an accurate handicap.
Differential: For each round, a differential is calculated. This considers the course rating, the slope rating, and the golfer's score.
Average: The lowest differentials are averaged, providing the initial handicap index.
But what if one needs to be a math whiz? Fear not; plenty of tools and organizations, like the PGA Tour, can assist with these calculations.
Journey into Golf Scoring and on the Par
Once on the course, understanding the game's scoring is crucial.
Par: This is the standard number of strokes a golfer must make on a specific hole or complete course. So, if a hole is a par 4, a golfer must complete it in 4 strokes.
Bogey and Double Bogey: These terms sound playful, right? In golf terminology, a bogey means the player took one shot more than the par. A double bogey? Two shots more.
Birdie: This is a reason to celebrate! A birdie means the golfer took one shot less than par.
Eagle: Even better than a birdie! This means two shots under par.
Tee Time to Scorecard: How it Unfolds
Let's take a practical example to break it down:
A golfer steps onto a par 3 hole. They take their tee shot and land the ball just on the edge of the green.
Their ball lands a few inches from the hole in the next shot.
On their third stroke, the ball goes into the hole. That's three strokes on a par 3-hole. So, they've made par!
Now, if the ball had gone in on the second shot? That's a birdie!
Beyond the Basics: Advanced Scoring Terms
Albatross or Double Eagle: Three shots under par. It's rare but oh-so-sweet when it happens!
Hole-in-One: As the name suggests, it means getting the ball into the hole with a single shot. It's like the unicorn of golf achievements!
The Impact of Grasping Golf Handicaps and Scoring on Performance and Appreciation
Understanding the nuances and intricacies of a game is pivotal not only for enhancing one's performance but also for truly cherishing the spirit of the sport. The realm of golf is no different. By delving into the concepts of golf handicaps and scoring, players can drastically transform their gameplay and deepen their connection with the sport. But how exactly does comprehending these ideas make such a significant difference?
Leveling the Playing Field:
At the heart of the handicap system is the desire to make golf a game of equal opportunity. By providing an avenue for players of varied skills to compete on an even keel, it ensures the spirit of competition remains alive. When a player understands that they are competing on equal footing, thanks to the handicap system, their motivation to perform better intensifies.
Strategic Game Planning:
With a clear understanding of handicaps, a player can strategize better. They can identify their strengths and weaknesses, focus on areas that require improvement, and play to their potential in every game.
In-depth Appreciation of Scoring:
As one ventures deeper into golf's scoring mechanisms, they begin to realize the game's beauty. Every par, birdie, or eagle is not just a score but a testament to a player's skill, patience, and determination. Recognizing the value of each stroke, the efforts behind every bogey or the brilliance of an albatross, adds depth to the playing experience.
Empowerment Through Knowledge:
By familiarizing themselves with terms like par, bogey, or birdie, players are better equipped to set goals, track their progress, and celebrate their milestones. They're no longer merely hitting a ball; they're embarking on a journey of continuous improvement.
Enhanced Engagement:
When players can dissect their performance, right from the tee time to the scorecard, it fosters a deeper connection with the game. They're not just participants but active engagers, breaking down every game, analyzing their shots, and constantly aiming for perfection.
Celebration of Achievements:
Recognizing the rarity of achievements like a hole-in-one or an albatross and then striving for them adds an element of thrill and anticipation to the game. When a player knows the worth of such feats, the joy of accomplishing them is unparalleled.
Understanding Golf Handicap: A Measure of Skill
In the realm of golf, the term "handicap" often pops up, especially when discussing a player's skill level or when setting up fair matches. But what does it really mean, and how does it reflect a golfer's prowess?
A golf handicap is essentially a numerical representation of a player's potential playing ability based on their past performance. It's designed to provide a fair means for players of different abilities to compete against each other. Instead of simply being a record of average scores, it indicates the potential capability of a player.
Now, here's where it might get a bit counterintuitive for those unfamiliar with the system:
Lower Handicap:
A golfer with a lower handicap is considered more skilled. For instance, a player with a handicap of 5 is expected to fare better than someone with a handicap of 15 over the span of a round or several rounds.
Higher Handicap:
Contrarily, a higher handicap denotes a player with less experience or skill. This player might need a few more strokes than a low-handicap golfer to complete a course.
To simplify, think of the handicap as golf's leveling tool. When players with different handicaps compete, the one with the higher handicap is given additional strokes to level the playing field. This system ensures that every match remains competitive, regardless of the players' individual skill levels.
In essence, the golf handicap system is a brilliant mechanism that not only promotes fair play but also provides an ongoing metric for golfers to gauge and improve their performance over time.
Calculating Your Golf Handicap
With its sprawling greens and precise shots, the world of golf also revolves around a world of numbers. And among the most crucial of these numbers is the golf handicap. This figure, far from just being a mathematical novelty, holds the key to leveling the playing field in the game. Let's delve into how it's calculated and why it's so integral to the game.
Why Have a Handicap?
Before diving into the calculations, it's essential to grasp the handicap's essence. Imagine entering a race where everyone had different starting points based on their abilities. That's what the handicap does for golf—it levels the playing field.
Equalizer: A handicap allows players of varied skills to compete fairly against one another. Whether playing golf for decades or just picking up a club, the handicap system ensures that both have a genuine chance to win when they face off.
Reflection of Skill: It isn't just about competition; the handicap measures a golfer's skill and improvement over time.
Steps to Calculate Golf Handicap:
Understand the Basics:
Adjusted Gross Score: The total number of strokes played, with any adjustments made for unusually high hole scores.
Course Rating: This is a measure, typically provided by the course, of the average score a scratch golfer (a player who plays to the standard expected of a professional golfer) will likely achieve on the course.
Slope Rating: The golf course also gauges the course's difficulty for a bogey golfer compared to a scratch golfer. A course with more challenges will have a higher slope rating.
Calculate Handicap Differential:
Use the formula: (Adjusted Gross Score – Course Rating) x 113 / Slope Rating.
The 113 is a constant representing the slope rating of a course of standard difficulty.
Average the Best Handicap Differentials:
After playing multiple rounds, typically around 20, you'd want to take the best 10 differentials, sum them, and then divide by 10. This gives a more precise reflection of a golfer's potential ability.
Multiply by 0.96:
This final step fine-tunes the handicap, ensuring it reflects a golfer's potential rather than their average performance. The resulting number is your handicap index.
Where to Get the Numbers:
If this feels like a lot of math, there's good news. Many of these numbers (like slope and course ratings) are usually available from the golf course. Additionally, various tools, apps, and organizations (like the PGA Tour) assist golfers in keeping track and calculating their handicaps.
Understanding Par and Scoring
The world of golf is teeming with terminologies that might sound like a different language to those outside the sport. 'Par' is one of those terms. Understanding par and the scoring system in golf isn't just about getting numbers right; it's about unraveling the very essence of the game.
What is par in golf?
Par is a standard in golf. It signifies the number of strokes an expert golfer must take to complete a specific hole or course. When one hears about a hole being a "par 3" or a "par 5," it means that a professional golfer should, on average, take three or five strokes, respectively, to get the ball from the tee into the hole.
How is par determined for each hole?
The par for each hole isn't just a random number; it's carefully calculated based on specific criteria:
Distance:
The length of the hole is a primary factor. Here's a general breakdown:
Part 3: Holes up to 250 yards (for men) and 210 yards (for women).
Part 4: Holes between 251-470 yards (for men) and 211-400 yards (for women).
Part 5: Holes 471 yards and more (for men) and 401 yards and more (for women).
Complexity:
It's not just about distance. The design of the hole, the presence of hazards like bunkers or water bodies, the layout of the green, and other obstacles can influence the determination of par.
Historical Data:
Sometimes, data on how players have historically performed on a specific hole can influence its par rating.
How do you score in golf, and what are some standard scoring systems?
In golf, the objective is to complete the course in as few strokes as possible. Here's how the scoring system unfolds:
Par: If a golfer completes a hole in its designated par, their score for that hole is termed 'par.' For instance, they've made par if they take four strokes on a par 4 hole.
Birdie: One stroke less than par. So, if a player takes three strokes on a par 4 hole, that's a birdie.
Eagle: Two strokes less than par. Achieving an eagle, especially on longer holes, is a remarkable feat!
Bogey: One stroke more than par. So, if a player takes five strokes on a par 4 hole, it's a bogey.
Double Bogey: Two strokes over par. If a player takes six strokes on a par 4 hole, they've hit a double bogey.
These are the fundamental scoring terms. There are more (like Albatross or Hole-in-One), but these are the basics every golfer and enthusiast should know.
Stroke Play vs. Match Play:
Stroke Play: This is the most common format where players aim to complete the round (or rounds) in the fewest total strokes. The player with the lowest aggregate score wins.
Match Play: In this format, players compete on a hole-by-hole basis. The golfer with the lowest score on a hole wins that hole. The player who wins the most holes wins the match.
Grasping the concepts of par and scoring in golf is akin to understanding the game's heartbeat. It gives insight into a player's performance, the challenges of the course, and the nuances that make golf a game of skill, strategy, and, sometimes, sheer luck.
So, the next time someone discusses their birdie on the 7th hole, you will know precisely the skill and effort that went into that achievement.
Improving Your Golf Game
Hitting the perfect shot or achieving that elusive birdie feels almost magical. But as seasoned golfers know, behind every magical moment on the course is a combination of practice, strategy, and continuous learning. Here's a roadmap to golfing betterment for those aspiring to elevate their game.
Practice Regularly:
Consistency is Key: Regular practice sessions ensure muscle memory, helping to solidify techniques.
Varied Practice: Focus on more than one aspect. Rotate between long shots, putts, and bunker plays to be well-rounded.
Get the Basics Right:
Grip: Hold the club neither too tight nor too loose. A proper grip can significantly influence the shot's direction and power.
Stance: A balanced, relaxed posture ensures better swing mechanics.
Swing: Focus on a smooth, controlled motion. It's not about power but rhythm and timing.
Take Lessons:
Hire a Pro: Investing in lessons from a professional can provide tailored advice and corrective feedback.
Join Clinics: Group sessions or workshops can be fun to learn and practice new techniques.
Analyze and Adjust:
Review Past Games: Analyze previous rounds to identify patterns, strengths, and areas of improvement.
Use Technology: Leverage apps and tools that provide swing analysis, shot tracking, and feedback.
Mental Preparation:
Stay Calm: Golf is as much a mental game as a physical one. Learn relaxation techniques to stay calm, especially after a poor shot.
Visualize Success: Visualize the ball's path and landing before taking a shot. It can boost confidence and improve focus.
Equipment Check:
Right Fit: Ensure clubs fit one's height and hand size.
Regular Maintenance: Clean clubs, check grips, and ensure shoes are in good condition.
Physical Fitness:
Strength Training: A strong core and upper body strength can enhance swing power.
Flexibility: Stretching exercises can improve the swing range and prevent injuries.
Endurance: Cardio exercises can help maintain energy levels, especially in long rounds.
Learn the Course:
Study the Layout: Familiarize oneself with the course layout, hazards, and greens.
Plan Shots: Instead of just aiming for distance, plan where one wants the ball to land for the next shot.
Join a Community:
Golfing Groups: Community participation can provide opportunities to play regularly, learn from others, and even compete.
Engage in Tournaments: Participating in local tournaments can give a competitive edge and offer a different learning experience.
Set Goals:
Short-term Goals: These can be as simple as improving putting accuracy or mastering a specific shot.
Long-term Goals: Aiming for a particular handicap or winning a local tournament can keep motivation levels high.
Improving one's golf game is a challenging endeavor. It's a journey where every round, every shot, every moment on the practice green adds up. Embracing the learning curve, celebrating small victories, and continually seeking growth can transform an amateur golfer into a formidable player.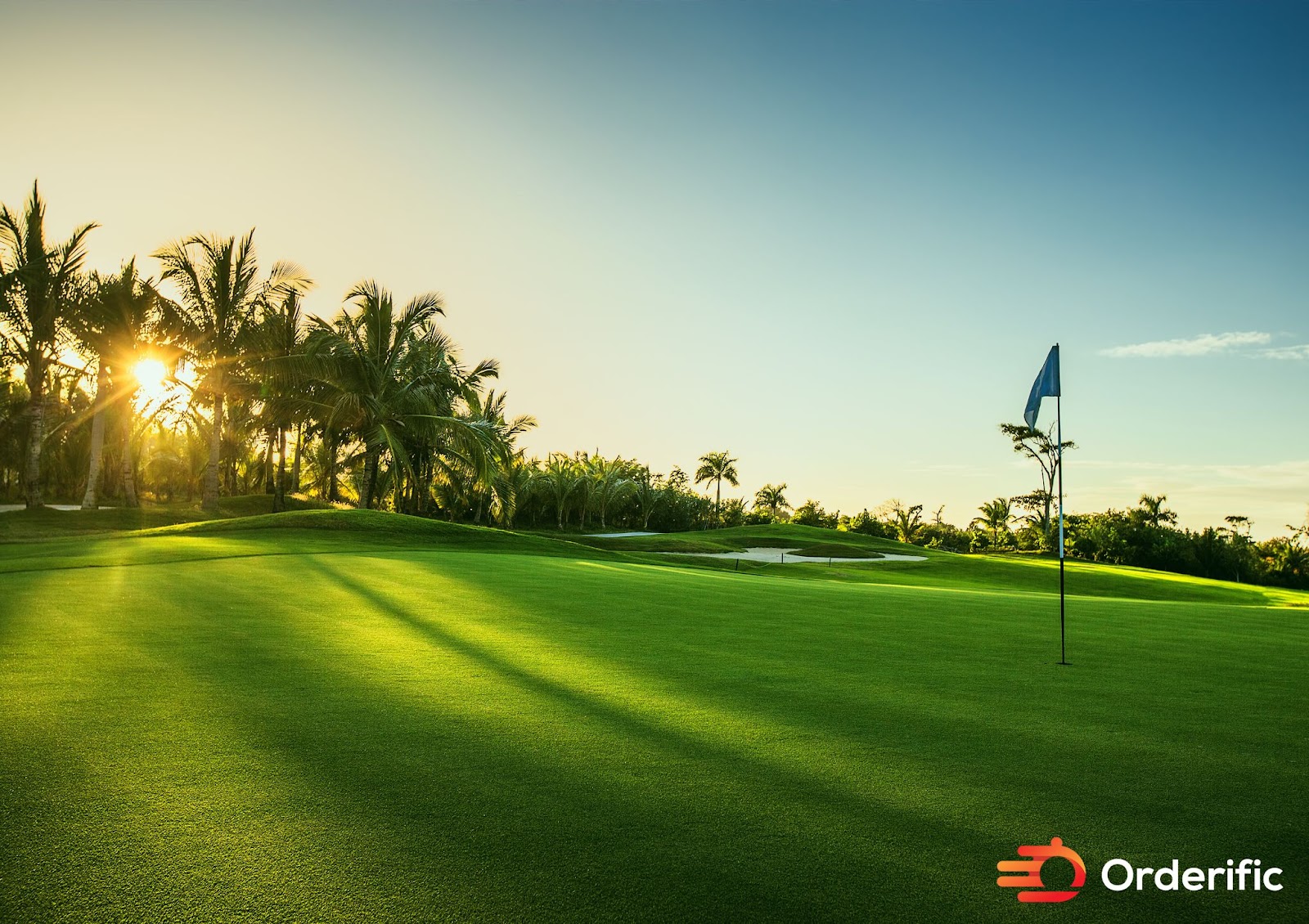 Advanced Topics in Golf Handicaps and Scoring
As with many sports, golf offers an intriguing mix of simplicity and complexity. While the primary aim of the game is straightforward—get the ball into the hole in as few strokes as possible—some nuances add layers of strategy and depth. Let's dive into some of these advanced aspects related to handicaps and scoring.
How do slope ratings and course ratings affect golf handicaps?
Course Rating:
Defined as the average score a scratch golfer (someone expected to play professionally) would achieve on the course. It reflects the difficulty of the course for a top-tier player.
This number directly affects handicap calculations. If a player's score aligns closely with the course rating, their handicap will be near zero.
Slope Rating:
Compared to a scratch golfer, this represents the course's difficulty for a bogey golfer (a player who typically scores one over par). A slope rating of 113 is considered standard. The course is more challenging for amateur players if the rating is higher. A lower rating suggests it's easier. When calculating handicaps, the slope rating helps adjust a player's scores according to the course's difficulty.
Essentially, these ratings ensure that a golfer's handicap reflects their skill and not the courses they've played. It helps maintain fairness when golfers play on various courses with different challenge levels.
What is the difference between gross score and net score in golf?
Gross Score:
This is the raw score—the total number of strokes a golfer takes during a round without any adjustments. The immediate number one might jot down on their scorecard after each hole.
Net Score:
This is where handicaps come into play. The net score adjusts the gross score based on a player's handicap. By subtracting the golfer's handicap from their gross score, the net score gives a measure that reflects their actual ability.
For example, if a golfer with a handicap of 15 shoots a gross score of 90, their net score would be 75. The distinction between gross and net scores allows players of varying abilities to compete on a more even field, making competitions and casual matches more engaging and fair.
How do different golf formats, such as match play and stroke play, affect golf handicaps and scoring?
Stroke Play:
This is the most common format. In stroke play, the total number of strokes taken during the entire round (or rounds) determines the winner. Handicaps often come into play to level the field, especially in amateur tournaments. Players' net scores (after adjusting for handicaps) determine their standings.
Match Play:
Instead of counting total strokes, players compete for hole-by-hole.
A player wins a hole if they complete it in fewer strokes than their opponent. The player who wins the most holes wins the match. Handicaps are used differently here. They determine how many strokes one player must give or receive from another, affecting the strategy of the match.
Golf is a fascinating mix of skill, strategy, and knowledge. Understanding these advanced topics can enrich a player's appreciation for the game and enhance their performance on the course. As with many things in life, in golf, there's always more to learn and discover, whether you're a weekend enthusiast or a seasoned pro.
Resources and Support for Golf Handicaps and Scoring
Navigating the world of golf handicaps and scoring can seem a tad overwhelming for both rookies and seasoned golfers. Fortunately, abundant resources and tools are available to demystify these aspects and enhance one's understanding. Let's dive into where and how to find these resources.
Where can you find information and resources about golf handicaps and scoring?
Official Golf Associations and Bodies:
Websites like the USGA (United States Golf Association) or the R&A offer extensive details about handicaps, scoring systems, and regulation changes.
Local Golf Clubs and Courses:
Often, these places provide brochures, seminars, or workshops on understanding and calculating handicaps, especially for their members.
Golf Magazines and Books:
Publications like Golf Digest or Golf Magazine often have articles and guides about handicaps and scoring. Books authored by golf professionals or coaches can be insightful too.
Online Golf Forums and Communities:
Websites like GolfWRX or the Sand Trap have active forums where golf enthusiasts discuss topics, including handicaps and scoring.
What organizations and communities can help you with golf handicaps and scoring?
PGA (Professional Golfers' Association):
The PGA is renowned globally and offers resources, training, and workshops that clarify handicaps and scoring.
Most regions or states have golf associations, which can be a treasure trove of localized information and support.
Golf Clubs and Societies:
These are more intimate communities where members share insights and advice and often have internal resources to assist with golf queries.
Websites like MyGolfSpy or Golf Advisor have vibrant communities where golfers of all levels share their knowledge, experiences, and tips.
What are some tools and apps that can help you calculate your golf handicap and track your progress?
Offered by the USGA, this app allows users to post scores, track statistics, and calculate handicaps.
Beyond handicap calculations, this app provides GPS for many courses, score tracking, and a platform to set up golf leagues and events.
Apart from being a handicap tracker, it offers a GPS rangefinder, digital scorecard, and performance analytics.
This app combines a GPS rangefinder, digital scorecard, side game calculator, and handicap index calculator.
Focused on strategy, this app aids decision-making during rounds, utilizing analytics similar to PGA Tour professionals.
Conclusion
The journey to mastering golf handicaps and scoring becomes smoother with the right resources at your fingertips. Whether one prefers flipping through a book, engaging in an online forum, or tapping through a mobile app, a wealth of knowledge is available. Harnessing these resources can not only improve one's understanding of golf's intricacies. Still, it can also significantly elevate their game on the greens.
The world of golf handicaps and scoring, while intricate, offers a rewarding journey for those willing to delve in. By understanding the nuances of par, the intricacies of scoring, and leveraging resources, anyone can elevate their game and enjoy the beauty of golf.
In case you want more content like this, visit Orderific right now!
FAQs
What is a golf handicap, and why is it important?
It's a measure that levels the playing field among golfers of different skill levels.
How is a golf handicap calculated?
It's an average derived from multiple rounds, taking into account course difficulty.
What is par in golf, and how is it determined for each hole?
Par is a benchmark of strokes for each hole, determined by its length and complexity.
How do you score in golf, and what are some standard scoring systems?
Scoring systems, such as bogey or birdie, reflect how a player performs against the set par.
How can understanding golf handicaps and scoring help you improve your game?
Knowledge is power! By grasping these concepts, players can strategize better and aim for improvement.
What are some strategies for lowering your golf handicap?
Regular practice, analysis, and professional guidance can significantly help improve one's game.