The modern dining experience is undergoing a digital revolution powered by online booking systems. Picture this: you're planning a dinner outing. Gone are the days of endless phone calls and wait times, which have been replaced now by a few simple clicks. Enter Reservation Software, your new best friend for dining plans. It's swift, convenient, and brings the restaurant to your fingertips. With seamless integrations into your Google Calendar and timely reminders, this isn't just appointment scheduling – it's a game-changer. Clients and providers alike are falling in love with the flawless efficiency it provides. Whether it's a casual dinner or a grand party, booking your table has always been challenging. So sit back, relax, and let the Reservation Software take care of your dining needs. The future of dining is here, and it's online.
They Work 24/7
One of the much-appreciated features of Reservation Software? It never sleeps! Imagine this: 2 AM and an unexpected trip appears on your schedule. No need to fret; the online booking system works around the clock. You can secure your reservations anytime, anywhere, without worrying about traditional office hours. It's like having a tireless personal assistant, always ready to handle your dining plans.
Need to arrange a quick business lunch at a top-notch restaurant? Log in, choose your preferred spot, and voila! Your table is booked, even before your morning coffee gets cold. Updates and reminders are a breeze with the integration of Square Appointments and Microsoft Teams. You'll never miss a reservation and won't be left scrambling at the last minute.
On the provider's side, it's a win, too. Every customer is attended to, irrespective of the time or demand. Reservation Software gives them the comfort of managing their restaurant's flow effortlessly and continuously. It's the digital transformation of hospitality, presenting a win-win situation for clients and providers. This is not just about making an appointment but revolutionizing how we dine.
Hassle-Free Management of Bookings
Online booking systems bring much-needed ease in managing reservations. Picture this: you're juggling multiple bookings, each with unique requirements. Gone are the days of shuffling papers and phone calls. With Reservation Software, you are introduced to the world of hassle-free management. Be it the casual diner or the travel enthusiast booking their next flight, there's something for everyone.
You can schedule, reschedule, or cancel your appointments with a few clicks. Integrated with popular platforms like Google Calendar and Microsoft Teams, important updates and reminders are always at your fingertips. Imagine receiving a friendly reminder about your meeting at your favorite restaurant right when you need it. It's like having a personal assistant who's always at your service.
For providers, this digital transformation spells efficiency. Managing customer flow becomes more manageable, and payments, even from credit cards like American Express, are processed smoothly. Every booking, every customer, and every payment is tracked effortlessly, leaving no room for errors.
From the high-flying business lunch to the spontaneous weekend getaway, Reservation Software makes managing bookings a breeze. Here's to a future where the power to plan is in your pocket. Enjoy the ease and convenience of online booking, transforming how we schedule our lives.
Get Smarter Insights into Your Business
Picture this: your restaurant is bustling, humming with activity. But have you ever wondered about the finer details? Online booking systems are not just about convenience; they are about clarity. With Reservation Software, you can effortlessly obtain insightful business analytics.
Imagine a world where you have a pulse on every trend and every preference of your clients. Visualize understanding your customers' peak booking times or their preferred dining slots. Now, imagine this information is just a click away. That's the power of Reservation Software.
Integrated with popular platforms, these systems seamlessly sync your data. Every appointment, every payment, and every interaction is tracked, providing you with smarter insights. It's like having a dedicated researcher continuously updating you. You're not just managing your business; you're understanding it.
For clients, this means personalized experiences. Providers can tailor services based on trends, ensuring a delightful dining adventure each time. Whether you're a travel enthusiast planning your next flight or a foodie craving your favorite dish, Reservation Software provides a bespoke experience.
Online booking is all about understanding your business and delivering exceptional experiences. Welcome to the future of dining powered by data.
Increase Revenues Thanks to Upselling
One of the hidden gems of Reservation Software lies in its ability to upsell effortlessly. Imagine this: you're booking your favorite table online. As you finalize the details, you are presented with compelling add-ons. A bottle of the finest wine, perhaps? Or an exclusive dish not on the regular menu? That's the beauty of online booking – it's not just a reservation; it's a culinary journey of discovery.
Upselling, when done right, benefits both clients and providers. From the customer's perspective, it's about enhancing their dining experience. The allure of a handpicked recommendation can be irresistible, adding a unique touch to their meal. Meanwhile, upselling represents an opportunity for providers to showcase their offerings and increase revenues.
Reservation Software makes upselling a seamless process. Integrated with your payment methods, including credit cards like American Express, accepting these enticing offers is just a click away. So, prepare to be pleasantly surprised next time you plan your dining experience or schedule a flight. The art of upselling and the convenience of online booking take your experience to new heights. Welcome to the future of personalized, enriching, and lucrative dining experiences.
The Number of No-Shows Will Decrease
No-shows – the bane of the restaurant industry. With Reservation Software, this issue takes a backseat. Picture this: you've made a reservation for a special dinner. Something comes up, you need to remember, and the reservation goes unclaimed. That's a no-show. But in the era of online booking, things are changing.
Firstly, as a client, you receive timely reminders about your booking. Integrated with platforms like Microsoft Teams, these reminders ensure you never miss an appointment. It's as if you've got a diligent personal assistant, always keeping you on track.
Secondly, from a provider's perspective, no-shows translate into lost revenue. Reservation Software steps in, transforming this scenario. Optimizing scheduling and offering options for pre-payment or deposit significantly reduces the number of no-shows. Remarkably, it's like having a risk management tool specifically for appointments.
Lastly, the software does more than send reminders. It delivers a friendly nudge. A personalized message. It keeps customers engaged, enhancing their commitment to the reservation. Ultimately, Reservation Software is not just managing your bookings but building relationships.
So here's to fewer no-shows and more delightful dining experiences, all thanks to the wonders of online booking. The future of dining is indeed digital, and it's here to stay.
Payments are Easier and Faster
In the digital age, payments are becoming a breeze. Imagine this scenario: you've made your online booking, and now it's time to pay. With Reservation Software, this seemingly mundane task transforms into an effortless process. You are no longer required to fumble with physical currency or write tedious checks. Instead, you input your credit card details, such as your beloved American Express, and voila! Your payment is processed in the blink of an eye.
The convenience continues beyond the customers. Providers, too, reap the benefits of this digital revolution. They can now easily track payments, ensuring a smooth flow of revenues. Furthermore, the system's seamless integration allows for instant updates, thus reducing the risk of errors and omissions.
In essence, Reservation Software turns the tedious task of payment management into a swift, streamlined process. Merging technology with human needs removes the friction in transactions, making payments more accessible and faster. So, next time you schedule your dining experience or book a flight, rest assured that your payment experience will be as delightful as your outing. Welcome to the world of digital transactions, where convenience meets efficiency.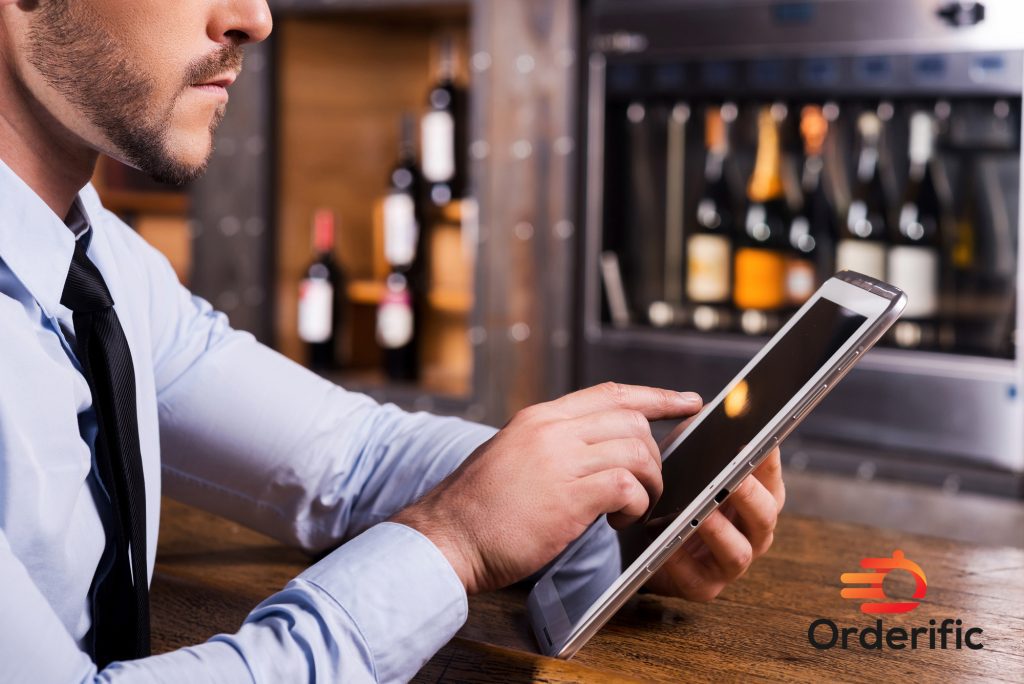 Cut Your Workload
The hectic administrative burden often associated with running a business in the digital age can be significantly eased. Imagine the relief as Reservation Software, your new digital ally, steps in. Combining the power of appointment scheduling, booking, and payment processing halves your workload.
Suddenly, you're not just running your business but propelling it forward with newfound efficiency. You're no longer juggling numerous tasks single-handedly. Instead, you're delegating them to a competent, tireless virtual assistant. Think of the time saved, the stress eliminated, and the productivity amplified.
Consider a typical day, bustling with clients and appointments. Now, envision the same scenario but with Reservation Software in your corner. Tasks are handled effortlessly, appointments are organized neatly, and payments are processed swiftly. It's not just about ease; it's about maximizing your potential.
With Reservation Software, every detail, from client preferences to appointment reminders, is meticulously handled. The manual aspect of running your business transforms into an automated, streamlined process. In essence, it's about working smarter, not harder. Welcome to the future of efficient business management, facilitated by online booking. With Reservation Software, you're not just cutting your workload but unlocking a world of efficiency and convenience.
A New Booking Trend
There's a new trend sweeping the world of bookings, and it's here to stay. Picture this: you're lounging comfortably on your favorite chair, sipping on a hot cup of coffee. With a few clicks on your device, you've booked a table at your favorite restaurant or a flight to your dream destination. This is the world of online booking, a revolution by Reservation Software.
Thanks to technology, the old, traditional booking methods are gradually becoming a thing of the past. The future is digital, and it's happening right now. Consequently, every booking becomes an exciting journey, filled with the anticipation of a delightful experience awaiting you.
Yet, it's not just the convenience of booking that's changing. Also, shifting is the way we interact with the world around us. Reservation Software creates a seamless blend of technology and human touch, a harmonious symbiosis that elevates the mundane into something extraordinary.
Remember that engaging, friendly, and informative tone? It's still there, only now it's accompanied by the warmth and personal touch of a well-thought-out booking system. This is the new booking trend – a marriage of technology, convenience, and human touch. Get ready to jump on board and experience the future of bookings.
Meet the New Self-Service Portals
Step into the future with self-service portals brought to you by Reservation Software. Imagine having a personal concierge available 24/7 to cater to your every need. This is the reality of self-service portals – the epitome of convenience and control.
You're no longer a passive observer but an active participant in organizing your experiences. Picture yourself browsing various restaurant options, exploring menus, and making informed choices. You're in charge, and it feels fantastic!
The power of online booking is now in your hands, literally and figuratively. No more waiting for confirmations or being at the mercy of others for your bookings. It's all about you – your preferences, your time, and your peace of mind.
Here, technology meets simplicity. The blend of a user-friendly interface, intuitive design, and seamless functionality makes navigating these portals a breeze. Every click brings you closer to your desired experience, tailored to your liking.
Experience the joy of planning your dining adventures or scheduling your travels. Feel the excitement of discovering new options, making choices, and watching them come to fruition. This is your portal for online booking, putting you in the driver's seat of your experiences. Welcome to the new age of digital self-service.
Conclusion
In conclusion, as enabled by Reservation Software, online booking is revolutionizing the dining experience, making it a breeze for restaurant owners and customers. The dynamic fusion of technology with the human touch simplifies the journey from reservation to payment. It fosters a tailored customer experience while boosting revenue and reducing business operational costs. Every click brings you closer to your delectable dining adventure, making every meal an event to look forward to. Orderific, with its robust integration with world-leading POS systems and payment partners, elevates this experience even further, automating manual tasks and enabling a personalized customer journey. Schedule a FREE DEMO of Orderific today for a taste of this revolution. Embrace the future of dining, where convenience, control, and customization are at your fingertips.
FAQs
What industries and businesses commonly utilize online booking systems?
Restaurants, hotels, airlines, salons, spas, healthcare facilities, and event management companies commonly utilize online booking systems.
How has the advent of online booking systems transformed the customer experience?
Online booking systems have enhanced customer experience by providing convenience, customization, and instant confirmation of reservations.
What security measures should be in place to protect customer data in online booking platforms?
Online booking platforms should implement encryption, secure user authentication, and data privacy regulations for customer data protection.
How can online booking systems streamline business operations and increase revenue?
Online booking systems streamline operations by automating reservations, reducing administrative tasks, and facilitating upselling, thus increasing revenue.