Introduction
In the era of rapid digitalization, juice bars are included in harnessing the power of online ordering. Imagine the convenience of having your favorite custom-made smoothie delivered right to your doorstep. This is the reality for juice bar customers leveraging food delivery services like Uber Eats. The process is seamless: customers place an online order, choosing from a variety of menu items. They can opt for pickup or delivery, making a payment with just a tap via Google Pay or other payment options.
Furthermore, cookies allow for a personalized web experience, suggesting relevant ads and exclusive deals based on previous orders. This strategy doesn't just enhance customer service; it also bolsters sales and boosts the performance of the juice bar. So, whether you're a juice bar owner operating from a store, a food truck, or a gym, integrating online ordering into your operations could be a game-changer.
Why Should Your Small Local Juice And Smoothie Store Embrace Online Ordering?
Accessibility And Convenience
In the digital era, customers appreciate being able to access their favorite juice bars from the comfort of their homes or offices. The convenience of online ordering is a significant draw. Whether customers want a refreshing smoothie while working from home or a fresh juice to recharge after a workout, online ordering makes it possible.
With delivery services such as Uber Eats, customers can easily order their favorite menu items and have them delivered right to their doorstep. Alternatively, customers can opt for pickup at the juice bar or food truck, providing flexibility and convenience. This option saves customers time, as they can place their order while commuting or during a quick break, and then swing by the juice bar to pick up their freshly-made juice or smoothie.
Personalization And Recommendations
Cookies play a key role in enhancing the online ordering experience. Cookies collect and store personal information from customers, such as their order history and preferences. This data allows juice bars to provide a personalized web experience. Customers can receive recommendations for new smoothies to try based on their previous orders, and special discounts or exclusive deals can be targeted to specific customers.
In addition, cookies can be used to suggest relevant ads. If a customer frequently orders a certain type of smoothie, they might see ads for similar menu items they haven't tried yet. This targeted advertising not only enhances the customer experience but also helps to increase sales for the juice bar.
Boosting Sales And Performance
Integrating online ordering into a juice bar's operations can significantly increase sales. With the convenience of online ordering and delivery, customers are likely to order more frequently. In addition, online ordering allows juice bars to handle a larger volume of orders efficiently. This increased capacity can lead to higher sales and improved performance.
Online ordering also provides juice bars with valuable data about customers' purchasing habits. This information can be used to refine menus, devise effective promotions, and make strategic decisions about the business. For example, if a certain smoothie is consistently popular, a juice bar might decide to offer a promotion to encourage customers to try other menu items.
Building Customer Loyalty
Online ordering can also help juice bars to build stronger relationships with their customers. By offering a seamless and convenient ordering experience, juice bars can increase customer satisfaction and loyalty. Regular customers might enjoy the convenience of having their usual order saved and easily re-ordered with just a tap.
Furthermore, online ordering can be integrated with loyalty programs. Customers can earn points for each online order, which can be redeemed for discounts or free items. This type of program encourages repeat business and builds a loyal customer base.
Enhancing Online Presence
By offering online ordering, juice bars can enhance their online presence. They can have a professional and user-friendly website where customers can view the menu, place orders, and make payments. This online presence can be further enhanced by having a strong social media presence, with regular posts about new menu items, special offers, and other news.
In conclusion, online ordering provides numerous benefits for juice bars, from increasing sales and performance to enhancing customer loyalty and online presence. Whether a juice bar is operating from a store, a food truck, or a gym, online ordering can be a powerful tool for success.
Expanded Customer Reach
The advent of online ordering systems has allowed juice bars to extend their services beyond the physical boundaries of their stores. This expanded customer reach offers an opportunity to serve a broader demographic that was previously untapped due to geographical limitations. With delivery services, juice bars can now cater to customers who are unable to visit the store in person, such as those working from home, the elderly, or disabled individuals who might find it challenging to commute to the store.
Targeting New Demographics
Furthermore, online ordering opens up the possibility to serve new customer demographics, like busy professionals who prefer ordering online for convenience, or health-conscious individuals who are seeking nutritious beverage options but may not have the time to make them at home. The appeal of having a delicious, freshly-made juice delivered at home could attract new customers, add to the revenue stream, and increase brand recognition.
Building The Brand Beyond Local Community
Online ordering also provides juice bars the opportunity to build their brand beyond their local community. By partnering with popular delivery platforms with a wide reach, juice bars can increase their visibility among potential customers in different neighborhoods or even cities. This increased visibility can translate to a larger customer base, higher sales, and improved profitability.
Leveraging Social Media For Reach
Social media platforms can also be leveraged to further extend the reach of a juice bar. By engaging with customers on platforms like Instagram or Facebook, juice bars can potentially attract a global audience. With the power of shareable content and user-generated reviews, the reach of a juice bar can expand exponentially, attracting customers from far and wide.
Customer Analytics For Expansion
Finally, online ordering provides access to customer analytics that can guide expansion strategies. By analyzing data about customer preferences, buying behavior, and geographical location, juice bars can make informed decisions about where to open new stores or focus their marketing efforts. This data-driven approach can help grow the customer base and enhance the overall business performance.
In conclusion, by embracing online ordering, juice bars can expand their customer reach significantly, target new demographics, build their brand beyond the local community, leverage social media for reaching global audiences, and use customer analytics for strategic expansion. Given these benefits, it's clear that online ordering is not just a trend but a powerful tool for growth and success in the competitive juice bar industry.
Personalized Customer Experience
With the rise of online ordering, consumers have become more accustomed to personalized experiences. This is where the power of cookies comes into play. As part of your juice bar's online ordering system, cookies can remember customers' preferences, ensuring that they receive recommendations and promotions tailored to their tastes. The system also creates a history of previous orders, enabling quick and easy reordering of favorite items.
For instance, if a customer frequently orders a strawberry-banana smoothie, the system could recommend trying other strawberry or banana-based items from the menu. This personalized experience makes customers feel valued, leading to increased customer satisfaction and, consequently, brand loyalty.
By harnessing the power of cookies and data analysis, juice bars can go one step further and offer personalized marketing. This could involve sending targeted emails or push notifications for new menu items or deals that align with the customer's preferences. Consequently, this personalized approach can lead to higher conversion rates and increased sales.
Enhancing Customer Relationship Through User Interface
The user interface of the online ordering system also plays a crucial role in providing a personalized customer experience. An intuitive and user-friendly design makes the ordering process seamless and enjoyable, encouraging customers to return. The system could include features such as easy navigation, clear and attractive images of menu items, detailed descriptions of ingredients and nutritional information, and the ability to customize orders.
For instance, a customer might want to add extra protein to their smoothie or replace the usual sweetener with a sugar-free alternative. Giving customers the ability to customize their orders not only enhances the user experience but also caters to the growing demand for health-conscious options.
Rewarding Loyalty Through Online Ordering
Reward programs are an effective way of encouraging repeat business. They can be seamlessly integrated into the online ordering system, allowing customers to earn points or rewards each time they place an order. These points can then be redeemed for discounts or free items. This strategy not only rewards customer loyalty but also incentivizes more frequent orders.
A well-structured loyalty program could include different tiers, with each tier offering greater rewards. This strategy can create a sense of exclusivity and competition, motivating customers to order more frequently to reach the next tier.
Engaging Customers Through Interactive Features
Interactive features can be another powerful tool for enhancing the personalized customer experience. These could include online polls to vote for new menu items, quizzes to discover the perfect smoothie based on the customer's mood, or a live chat feature for instant support.
Such interactive features not only make the online ordering process more engaging but also provide valuable customer feedback. This feedback can guide the development of new menu items or improvements to the online ordering system.
In conclusion, a personalized customer experience plays a crucial role in harnessing the power of online ordering for juice bars. By offering personalized recommendations, intuitive user interfaces, loyalty rewards, and interactive features, juice bars can enhance customer satisfaction, increase sales, and build a loyal customer base.
Streamlined Operations And Efficiency
Online ordering can greatly streamline operations and boost efficiency in juice bars. It allows for advanced prep time, reducing rush-hour chaos and improving service efficiency. When customers order ahead, staff can prepare orders during off-peak hours, ensuring smooth operation during busy times. This leads to improved customer satisfaction due to reduced wait times.
Moreover, online ordering systems help eliminate order errors resulting from miscommunication, ensuring customers receive precisely what they ordered. This not only reduces wastage but also enhances customer experience.
Furthermore, integrating the system with inventory management can help track stock levels in real-time. It can signal when supplies are low and even automate reordering, minimizing the chance of stock-outs and helping maintain a consistent service.
Lastly, the system can provide valuable insights into peak times, popular items, and customer preferences. This data can be used to optimize staff scheduling, menu offerings, and promotional activities, leading to increased profitability and improved business performance.
In conclusion, online ordering can significantly enhance operational efficiency, customer satisfaction, and business performance of juice bars.
How To Harness Online Ordering Effectively For A Better Customer Experience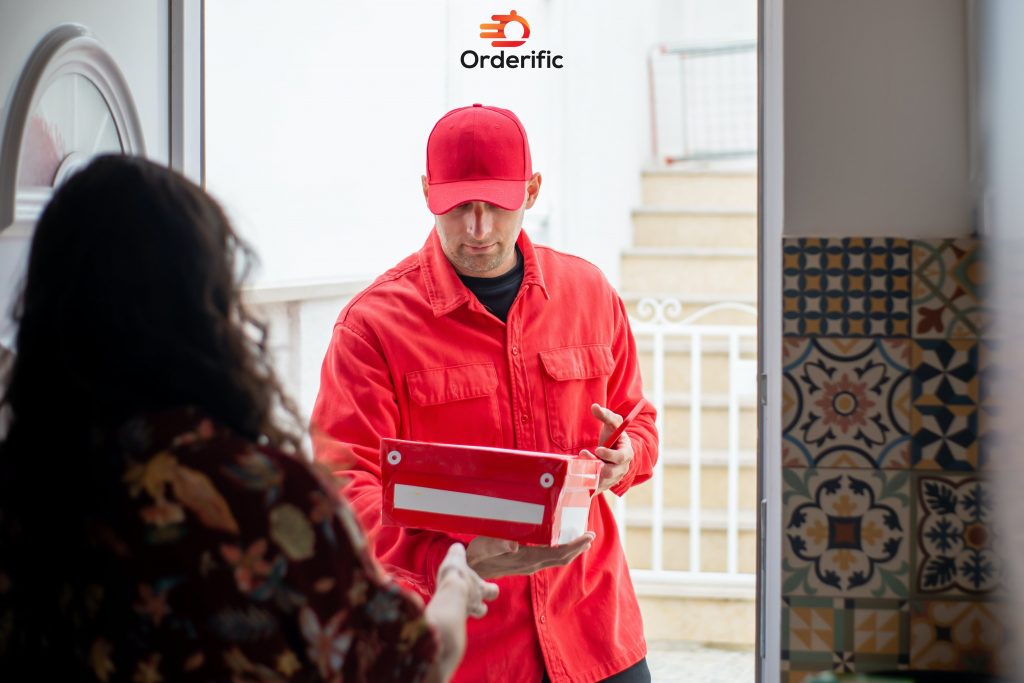 Intuitive And User-Friendly Website And App
The foundation of a successful online ordering system is an intuitive and user-friendly website or app. It should offer a seamless navigation experience, enabling customers to browse through the menu, customize their orders, and proceed to checkout with ease. It's also beneficial to have high-quality images of the menu items, detailed descriptions, and an easy-to-find section for promotional deals. Additionally, the platform should be mobile-friendly, as most customers prefer to place orders using their smartphones. A well-designed, customer-centric app or website can significantly enhance the overall customer experience while boosting your juice bar's online orders.
Personalization And Customization
Personalization and customization are key elements in enhancing the online ordering experience. By leveraging customer data and cookies, juice bars can tailor recommendations to individual preferences. Customers should also have the freedom to customize their orders, catering to specific dietary needs or taste preferences. This not only satisfies the customers but also makes them feel valued and understood, fostering loyalty and repeat business. It's also beneficial to incorporate a loyalty program with the online ordering system, offering rewards for frequent orders. This incentivizes customers to use the online ordering platform more frequently, boosting sales and customer retention.
Transparent Communication And Order Tracking
Transparent communication and order tracking are crucial components of a stellar online ordering experience. It's essential to keep customers informed with real-time updates about their orders right from preparation to delivery. This transparency builds trust and assures customers about the timely delivery of their orders. Moreover, providing an efficient order tracking system allows customers to follow their order's journey, enhancing their sense of control and satisfaction. In this digital age, where instant gratification is the norm, maintaining clear, prompt communication, and providing real-time order tracking can significantly enhance the customer experience and reinforce customer loyalty.
Subscription Plans And Rewards
Offering subscription plans is an excellent strategy to foster loyalty and encourage repeat orders. Customers can select their favorite beverages and set a delivery frequency that suits their routine. This regularity not only ensures consistent sales for the juice bar but also offers convenience to the customers. Additionally, rewarding regular customers with exclusive offers or discounts can further enhance their loyalty. By integrating the rewards program into the online ordering system, customers can conveniently earn and redeem points, strengthening their relationship with your juice bar. In conclusion, subscription plans and rewards programs are effective tools in harnessing the power of online ordering, ultimately enhancing the customer experience and boosting business success.
Transparent Nutritional Information
Transparency in nutritional information is paramount in the health-focused industry of juice bars. Displaying clear, detailed nutritional facts for each menu item in the online ordering system can educate customers about what they are consuming, enabling them to make informed choices. This transparency not only builds trust but also caters to the growing demographic of health-conscious consumers who prefer businesses that align with their wellness goals. Additionally, it allows individuals with dietary restrictions to choose products that suit their needs. In essence, providing transparent nutritional information can significantly enhance the customer experience, fostering loyalty, and reinforcing the brand's commitment to health and wellness.
Engage Through Social Media
Social media is a powerful tool for enhancing customer engagement and boosting online ordering for juice bars. By creating and sharing engaging content, juice bars can interact with their customer base, attract new customers, and promote their online ordering system. It could involve sharing vibrant images of menu items, running contests, or asking for customer feedback on new menu items. Furthermore, having a strong social media presence allows juice bars to tap into the power of social proof, where positive customer reviews and recommendations can influence others to try the service. Ultimately, an active social media presence can help juice bars build a strong online community, foster customer loyalty, and drive online orders.
Embrace Sustainability And Eco-Friendly Practices
In today's eco-conscious society, sustainability and eco-friendly practices can greatly enhance a juice bar's reputation and appeal, while also reducing its environmental impact. Online ordering systems can facilitate this by offering options for reusable or compostable packaging, or incentives for customers to use their own containers during pickups. Furthermore, juice bars can demonstrate transparency in their sourcing, showcasing local, organic, or fair-trade ingredients. They could even share stories about their efforts in waste reduction, energy conservation, or community initiatives. Ultimately, these practices can resonate with environmentally-conscious customers, fostering loyalty and promoting a positive brand image that sets the juice bar apart from the competition.
Conclusion
In conclusion, harnessing the power of online ordering can significantly boost the success of juice bars. By implementing an intuitive and user-friendly website or app, personalizing the customer experience, maintaining transparent communication, offering subscription plans and rewards, providing clear nutritional information, engaging customers through social media, and embracing sustainability, juice bars can increase revenue and customer satisfaction. All these strategies are geared towards enhancing the overall customer experience, leading to increased loyalty and repeat business. If you're ready to take your juice bar to the next level, Orderific is here to help. Schedule a demo today to see how our online ordering system can streamline your operations and deliver a superior customer experience.
FAQs
How do you take your food ordering business online?
To take your food business online, you set up a website or mobile app for online ordering, offer delivery or pickup services, and promote your online services to your customers.
How does an online office food delivery business work?
An online office food delivery business works by receiving orders via an online platform and delivering the meals directly to the customer's office.
How does an online ordering app benefit your business?
An online ordering app benefits your business by improving operational efficiency, expanding customer reach, and increasing revenue.
What is the future of online food ordering systems?
The future of online food ordering systems lies in advanced personalization, AI integration, and sustainable practices.
Why should I focus on an online food ordering system?
An online food ordering system increases convenience for customers, boosts your business reach, improves efficiency, and can significantly enhance your revenue.