In an age where everything is just a click away, the restaurant industry is no exception. Welcome to the realm of online ordering system, where culinary delights meet unparalleled convenience. It's the digital era's answer to satisfying hunger pangs without the need to venture out of the comfort of your home or office.
Online ordering isn't just a fleeting trend – it's a wave of transformation that's reshaping the restaurant industry. It's about more than just food delivery; it's about enhancing the customer experience, expanding your restaurant's reach, and offering a service that's quickly becoming a necessity rather than a luxury. The future of food is here, and it's deliciously digital.
What is Online Ordering?
Online ordering is a system that allows customers to order food from a restaurant's menu through a website or mobile application. It's a digital solution designed to make dining more convenient, removing the need for physical menu perusal or waiting in line. Customers simply browse an online menu, select their desired meals, and pay either online or on delivery.
This process offers an effortless, time-saving alternative to traditional dining. Restaurants with an online ordering system cater to the fast-paced lives of their customers, providing them the option to enjoy their favorite meals without the constraints of location or time. It's a revolution that goes beyond mere convenience, paving the way for a new era of dining experience.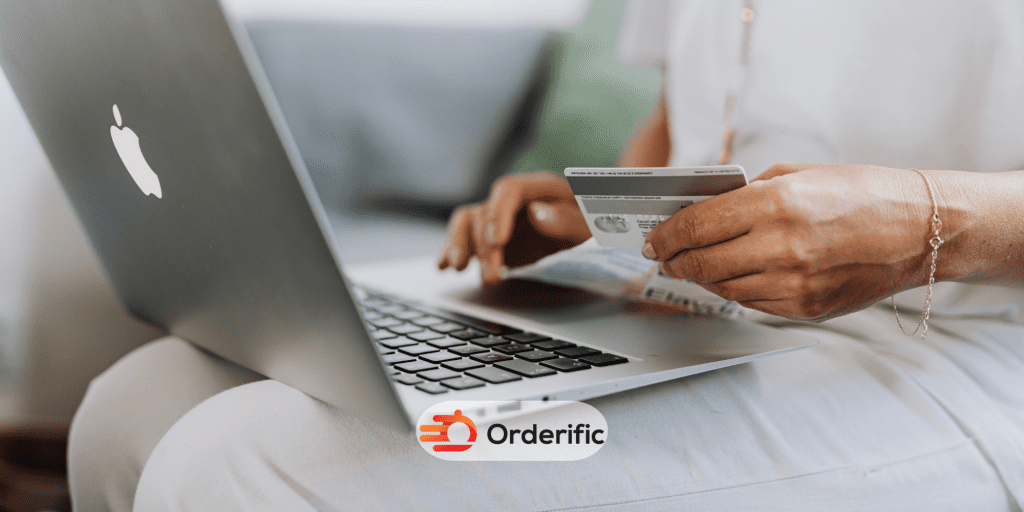 How to Set Up Online Ordering for Your Restaurant
Whether you're a small local eatery or a large franchise, setting up online ordering for your restaurant can bring immense benefits. Here are the key steps to follow:
Invest in a Restaurant Online Ordering System for Restaurants
First and foremost, you'll need a reliable online ordering system to facilitate the process. This can be in the form of a website, mobile application, or both. There are various restaurant-specific online ordering platforms available in the market that offer features like menu customization, order tracking, and payment processing.
Weigh Out the Pros and Cons of Third Party Apps and Delivery
Third-party apps and delivery services like Uber Eats and Grubhub can make the online ordering process easier for your restaurant. They already have a large customer base, which means more exposure for your business. However, they charge commission fees that can eat into your profits.
Create A New Guest Experience for Online Orders
Creating a unique and satisfying guest experience for online orders is crucial. This means ensuring that your online ordering platform is user-friendly and intuitive, making the ordering process a breeze for your customers. From easy navigation to detailed menu descriptions and vivid food photos, every detail contributes to a pleasant online ordering experience. Remember, the goal is to replicate the in-person dining experience as much as possible, but in a digital setting.
Market Your Online Ordering
Once your online ordering system is up and running, it's time to spread the word. Promote it on your social media pages, website, and even through in-store signage. Encourage customers to leave reviews and ratings on your online ordering platform to attract new customers. You can also offer exclusive deals and discounts for online orders to entice customers to try it out.
Gather Insights from Online Ordering Restaurant Reporting
The beauty of online ordering is the wealth of customer data it provides. Take advantage of this by regularly analyzing your online ordering restaurant reporting. This will help you identify popular items, peak periods, and other valuable insights that can inform your business decisions.
Train Your Staff to Handle Online Orders
Finally, it's crucial to train your staff to efficiently handle online orders. From receiving the order to preparation and delivery, everyone on your team should be well-versed in the online ordering process. This will ensure a seamless experience for your customers and help avoid any potential mishaps.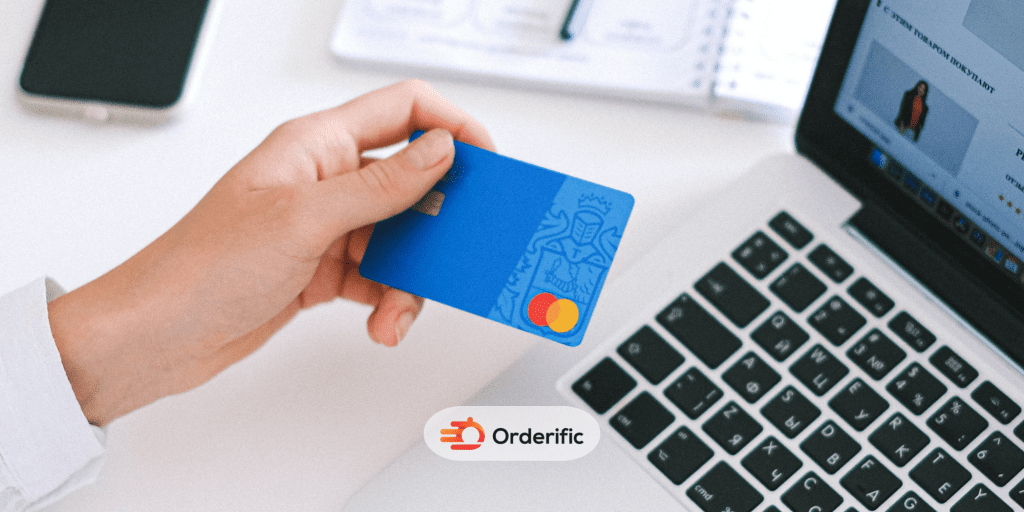 Effective Ways to Increase Online Ordering Restaurant Sales
Leveraging social media is one of the most effective ways to boost your restaurant's online ordering sales. By regularly posting tantalizing food photos, exclusive deals for online orders, and positive customer reviews, you can attract a wider audience and encourage them to place online orders. Social media platforms like Facebook, Instagram, and Twitter can also be used to interact with customers, respond to queries, and build a loyal customer base.
Additionally, offering a loyalty program specifically for online orders can significantly increase sales. A loyalty program incentivizes repeat orders, ultimately improving customer retention. Reward customers with points for every online order, which can be redeemed for discounts or free meals. Ensuring that the redemption process is straightforward and user-friendly will foster a positive customer experience, encouraging customers to keep coming back for more.
Conclusion
In conclusion, the rise of online ordering has revolutionized the restaurant industry, offering immense opportunities for growth and customer engagement. It has transformed the way restaurants operate, making dining more convenient and accessible for customers around the globe. With a well-set online ordering system, restaurants can widen their customer base, optimize their operations, and offer a customer experience that matches the pace and convenience of the digital age.
As we move forward, online ordering will only continue to grow in importance, becoming an essential aspect of the restaurant business model. By embracing this digital shift, restaurants can stay ahead of the curve and capitalize on the benefits it offers. So, whether you're a budding eatery or an established restaurant, it's time to take the plunge and dive into the world of online ordering. The future of dining is here, and it's at your fingertips.
You can find more informative content with Orderific here. For the countless benefits Orderific can bring to your business, start trying it out here. Today is Orderific time!
FAQs
How does online ordering enhance the customer experience?
It provides a convenient and efficient way for customers to order their favorite meals without the constraints of time or location.
What benefits does online ordering offer to both customers and businesses?
The benefits customers by providing a seamless and convenient way to order food while businesses benefit from increased reach, improved operations, and valuable customer insights.
What technology or platforms are commonly used for online ordering?
There are various restaurant-specific platforms available in the market that offer features like menu customization, order tracking, and payment processing.
How can businesses ensure a smooth and efficient online ordering process?
By investing in a reliable online ordering system, creating a user-friendly interface, and training staff to handle online orders efficiently.
How can restaurants promote their online ordering service?
Restaurants can promote their online ordering service through various channels such as social media platforms, their official website, and in-store signage.