Are you looking for a business opportunity that will unlock huge success potential? Opening your liquor store can be incredibly rewarding and profitable, one that comes with the satisfaction of controlling your own success.
There are endless possibilities in this dynamic industry, with various ways to gain competitive advantages—from boutique offerings to invaluable customer relationships. With the right strategy and dedication, opening a liquor store could become life-changing experience. Let's dive into what it takes to open up shop today!
What to Know When You Open a Liquor Store
When embarking on the journey of owning a liquor store, it's essential to consider some crucial factors. Through meticulous preparation and unwavering dedication, the path to establishing a thriving and lucrative liquor store becomes both fulfilling and financially promising.
Location
The exciting journey of launching an open liquor store demands strategic decisions, none more critical than selecting the perfect location. Here's why it matters:
Strategic Visibility: Opt for a location that offers easy access and high visibility, drawing potential customers effortlessly. Strategic visibility is essential as it not only attracts passing trade, but also establishes your store as a recognizable and easily accessible destination for all liquor needs.
Market Understanding: Research the local market and competition, taking note of nearby liquor stores and their product offerings. Adapting your inventory to meet local preferences can set you apart. Understanding your market is a key step in this journey, as it equips you with the knowledge to target your offerings to cater to local tastes and preferences.
Legal Landscape: Delve into local laws and regulations to ensure a smooth and compliant operation, avoiding any unexpected obstacles. It's crucial to understand your local, state, and federal laws regarding liquor sales, as they can vary widely and come with stringent penalties for non-compliance.
The right location isn't just a choice; it's a pivotal step toward a gratifying and prosperous liquor store venture.
Target Audience
Embarking on the adventure of opening a liquor store holds great promise, yet success hinges on a pivotal factor: comprehending your target audience. Before any decisions are made, a profound understanding of the community's demographics and interests is imperative. Here's how you can accomplish this:
Community Connection: Delve into the local demographics, including age, income, and lifestyle, to decipher their alcohol preferences and price sensitivity. Increase your visibility, and also position you as a local hub for social gatherings.
Competition Insight: Thoroughly research existing competitors to gauge their offerings and pricing, allowing you to identify opportunities for differentiation. Identify your own business's potential areas of improvement and unique value propositions.
Tailored Approach: By grasping your target audience's preferences, you can curate your selection and pricing strategy, setting your store apart in a fiercely competitive landscape of small business.
Advertising
The promising journey of establishing a liquor store business offers both financial rewards and exhilaration. Yet, mastering the realm of advertising is a pivotal key to success. Proper marketing strategies not only entice customers but also cultivate a devoted clientele. However, it's vital to navigate the complexities within the domain of alcohol advertising: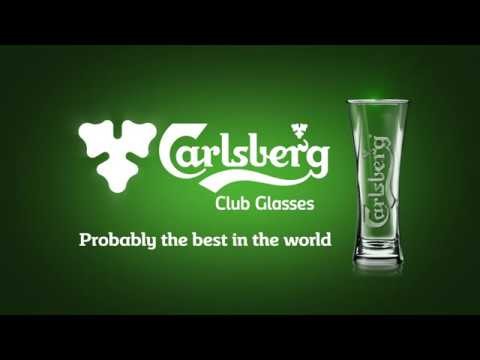 Strategic Magnetism: Implement well-crafted marketing tactics to allure customers and establish a loyal patron base.
Regulatory Adherence: Comprehend the legal parameters; avoid advertising to minors and adhere to stringent labeling and packaging guidelines.
Multifaceted Approach: Explore diverse advertising avenues like print, social media, and in-store promotions to maximize visibility and engagement.
Customer Loyalty Programs
Venturing into the world of launching a liquor store is a significant undertaking, but within the toolkit to overcome its challenges lies a potent solution: the integration of customer loyalty programs. These thoughtfully designed initiatives serve as a tribute to patrons for their continuous allegiance, offering them a range of exclusive benefits, discounts, and other valuable advantages. The implications are far-reaching:
Enhanced Satisfaction: By offering tailored rewards, liquor stores elevate customer contentment, fostering a stronger bond between the store and its clientele.
Augmented Retention: Loyalty programs establish a magnetic pull, coaxing customers to remain faithful to the store and amplifying long-term patronage.
Strategic Incentives: Points-based systems, translating dollars into redeemable points for discounts on drinks or privileges, create alluring incentives that resonate with consumers, enhancing their engagement.
Incorporating customer loyalty programs, therefore, isn't merely a choice but an essential facet of a successful liquor store's blueprint.
Licenses and Permits
Navigating the landscape of liquor laws and regulations across the diverse states of the US brings to light the varying licenses and permits necessary to establish a liquor store, contingent on your location. While specifics fluctuate, certain common prerequisites emerge on both the federal and state levels. Here's a condensed overview:
Federal Employer Identification Number (EIN): Crucial for tax obligations and staff recruitment.
Business License: An overarching license as a business entity is essential for most businesses, subject to variations based on city or county.
Seller's Permit: Indispensable for collecting and remittance sales taxes tied to alcohol sales.
Federal Basic Permit from TTB: Essential for alcohol sale, particularly for distilled spirits, issued by the Alcohol and Tobacco Tax and Trade Bureau under the U.S. Department of the Treasury.
State Alcohol Beverage Control (ABC) License: Complementary to the federal permit, state-specific licenses tailored to alcohol sales, distinct in name and offering.
Building and Zoning Permits: Variable based on your location, encompassing aspects of construction, zoning, and occupancy.
Fire Department Permit: Vital for adherence to fire safety norms, especially for substantial alcohol storage and alcohol consumption.
Remember, for a comprehensive understanding of the licenses and permits demanded by your specific locale, it's imperative to engage with local governmental bodies and legal professionals. This proactive approach is vital due to liquor laws' intricacies and fluid nature, ensuring compliance remains paramount.
Your Guide to Successfully Opening a Liquor Store
Embarking on the journey of opening a liquor store is a venture filled with opportunities and challenges. To help you navigate this path successfully, here's a comprehensive guide that outlines key steps to follow for a liquor business:
Research and Planning: Begin by conducting thorough research on your target market and location. Understand local demographics, competition, and consumer preferences. Create a solid business plan that outlines your store's concept, offerings, pricing strategy, expenses and marketing approach.
Legal Requirements and Licensing: Acquaint yourself with the intricate web of regulations governing liquor sales at federal, state, and local levels. Secure the essential licenses and permits, including the imperative federal Basic Permit from the Alcohol and Tobacco Tax and Trade Bureau (TTB), liquor license and a tailor-made state alcohol beverage control (ABC) license. Ensuring harmony with zoning ordinances, health standards, and safety protocols is also paramount.
Location and Store Setup: Choose a strategic location that aligns with your target audience and offers sufficient foot traffic. Design an inviting store layout that optimizes product visibility and customer flow. Set up a secure and compliant storage area for the liquor inventory.
Inventory Selection and Suppliers: Curate a diverse inventory of alcoholic beverages that cater to your target market's preferences. Establish relationships with reputable suppliers and distributors to ensure a consistent supply of products. Consider factors like pricing, quality, and variety when selecting your inventory.
Marketing and Customer Engagement: Develop a strong branding and marketing strategy to promote your liquor store. Utilize both online and offline channels to reach potential customers. Consider implementing customer loyalty programs, offering promotions, and organizing events or tastings to engage with your audience and build a loyal customer base.
Conclusion
Opening a liquor store can be an exciting prospect for entrepreneurs. It requires knowing your target audience and understanding the proper processes to set up the store. Taking a strategic approach and putting thought into the location, advertising, and customer loyalty programs will go a long way to making sure your business is successful as you get started.
With the right research and preparation, you can ensure that all of your licenses and permits are in order while creating valuable business processes to design a organized structure for your enterprise.
So if you're considering opening a liquor store, use Orderific's blog as your guiding resource with informative content that will help navigate every stage of the process. Pursuing new ideas or expanding your business horizons is always possible – read more Orderific blogs today for more helpful insight!
FAQs
Q. What are the requirements to open a liquor shop?
Ans. Opening a liquor shop requires a clear business plan, knowledge of your target market, a strategic location, and obtaining necessary licenses and permits adhering to federal, state, and local regulations.
Q. How much money does it take to start a liquor store?
Ans. The cost to start a liquor store can range from $50,000 to $500,000, depending on location, size, inventory, and operational costs.
Q. How much does a liquor store earn in profit?
Ans. The profit of a liquor store varies greatly, but on average, a small to medium store can expect an annual profit of $35,000 to $100,000+.
Q. Is a liquor store a good business to own?
Ans. Owning a liquor store can be a good business due to consistent demand and high-profit margins, but it also requires a significant investment of time and money.
Q. How do liquor stores get their liquor?
Ans. Liquor stores get their products from licensed distributors and suppliers in accordance with state and federal regulations.