Introduction
Welcome to our comprehensive Orderific software review, an essential read for every restaurant owner aiming for success. As a restaurant owner, your primary goals are to enhance customer satisfaction and loyalty, improve the overall customer experience, and increase sales. This review will guide you on how Orderific can help you achieve these objectives.
Orderific Software Review: Orderific is a game-changer in the restaurant industry. This system simplifies the ordering process, optimizes inventory management, and offers your customers a seamless menu viewing experience. With the QR Code system, the headache of handling physical menus, cash payments, and invoicing are things of the past.
So, whether you're in the hospitality industry or running a food business, this review will provide valuable insights into how Orderific can enhance your business. Stay tuned as we explore how this system can transform your restaurant business. Let's dive in and explore how Orderific can make your dishes fly off the menu and boost your delivery sales.
The Basics Of A QR Code
What Is A QR Code?
A QR Code, short for Quick Response Code, is a two-dimensional barcode that can be read using smartphones or dedicated QR reading devices. QR codes are square and are often used for storing URLs or other information for reading by the camera on a smartphone. This technological tool has made significant inroads into various industries, including the restaurant sector. Leveraging this technology, Orderific has created a system that revolutionizes the process of food ordering by engaging customers in a novel, efficient manner. This QR system allows customers to scan the code with their smartphones and instantly access your restaurant's menu, eliminating the need for physical menus and speeding up the ordering process. The result? Increased customer satisfaction and boosted sales.
What Is A Restaurant QR Code Menu?
A Restaurant QR Code Menu is a digital menu that customers can access by scanning a QR code with their smartphone. Using such a setup reduces the need for printed menus, which can be a hassle to maintain and update. With a QR Code Menu, restaurants can easily update their offerings, add new items, or adjust prices in real-time. Furthermore, it offers an opportunity for restaurants to present their food and beverages in a visually appealing manner, complete with images and descriptions. This digital transformation not only enhances the dining experience for customers but also provides a safer, contactless ordering environment – particularly vital in the current pandemic. When utilized well, a QR Code Menu such as the one supplied by Orderific can dramatically increase order efficiency, reduce wait times, and boost customer satisfaction, leading to higher sales.
How To Set Up A QR Code For A Restaurant
Choose A Dynamic Or Static QR Code
When setting up a QR code for your restaurant, deciding between a dynamic or static QR code is a pivotal step. Static QR codes, once created, hold fixed information and cannot be changed. For instance, if you create a static code leading to your current menu, you cannot adjust the code to lead to a new menu later. Conversely, dynamic QR codes are flexible and can be updated to redirect to different URLs or information. This means you can change the linked content as often as you need without changing the actual QR code. For restaurants, a dynamic QR code is typically more advantageous.
With ever-changing menus, seasonal offers, or special promotions, the ability to adjust the content linked to your QR code can be invaluable. With Orderific's dynamic QR code system, updating your menu, prices, or even promotional offers becomes a breeze, ensuring your customer always has access to the most current offerings from your restaurant.
Static QR Code
A Static QR Code, as the name suggests, is a type of QR code that holds unchangeable data. Once it's generated, the information embedded within this code cannot be altered or updated. This means if you use a static QR code to link to your restaurant's online menu, you won't be able to change the menu link later without generating a new QR code. It's a straightforward, cost-effective solution suitable for permanent information, but it lacks the flexibility to adapt to your changing business needs.
While Static QR codes might be suitable for some scenarios like sharing your contact information or location, they fall short in a dynamic business environment like a restaurant. With frequently changing menus, daily specials, or seasonal promotions, a static QR code can limit your ability to keep your customers updated with the latest from your establishment. That's why Orderific recommends using dynamic QR codes for restaurants, offering the necessary flexibility and adaptability to meet your customer's expectations effectively.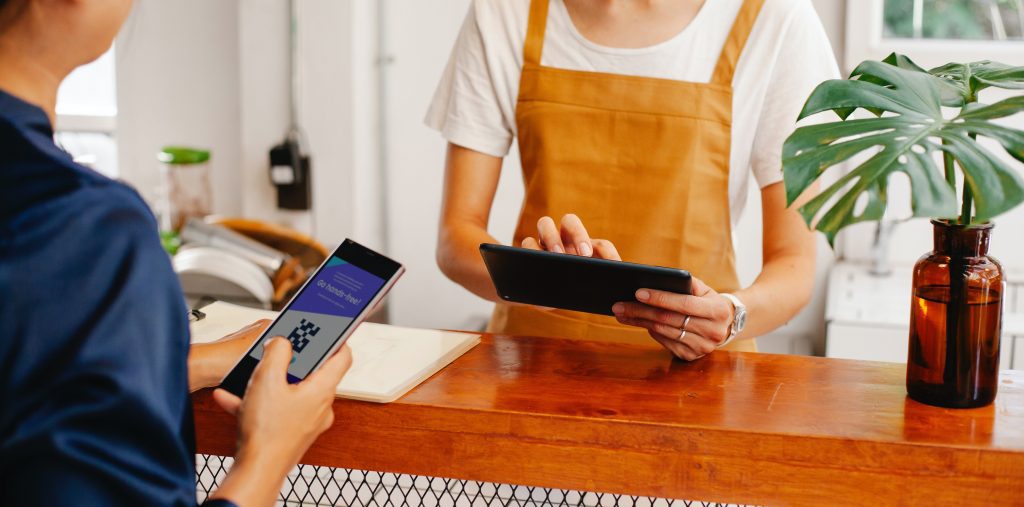 Dynamic QR Code
When considering a QR code for your restaurant, opt for the dynamic option, especially if you frequently update your menu or have seasonal specials. Dynamic QR codes can be easily updated with new information or links without reprinting the code. This flexibility helps keep customers informed about your latest offerings or changes.
Orderific's dynamic QR code system is a perfect solution for this. With this system, you can easily swap out menu items, adjust prices, or promote new specials without needing to change the QR code itself. This makes menu updates hassle free and ensures your customers have the latest information right at their fingertips. By enhancing this part of the customer experience, you can expect to see improvements in customer satisfaction and, ultimately, an increase in sales.
Find A QR Code Generator
When searching for a QR code generator, you have several options. These tools make it easy to create QR codes for different purposes, such as website links, contact info, or product details. A popular choice is QR Code Monkey, which has a user-friendly interface and customizable options. QRStuff is another option with advanced features like analytics and password protection. You can also try QR Code Generator and QRickit for free QR code generation with basic features. Use these tools to quickly create QR codes for your specific needs and enhance your marketing or informational campaigns.
Choose A File Format
When choosing a file format, consider your project's specific needs. Different formats have advantages and disadvantages in size, compatibility, and quality. For images, JPEG is widely supported with good compression, while PNG offers higher quality with lossless compression. PDF is a popular choice for documents due to its universal compatibility and preservation of formatting. MP3 is commonly used for audio files because of its small size and widespread support. MP4 is a versatile format for videos, balancing quality and file size. Understanding the strengths and weaknesses of each format will help you select the most suitable option for your needs.
SproutQR
Orderific offers a dedicated QR code generator specifically designed for restaurant businesses, including the innovative SproutQR feature. With SproutQR, restaurants can generate dynamic QR codes that link directly to their digital menu, allowing for easy updates and customization. Whether you want to modify prices, add new dishes, or change the menu entirely, SproutQR makes it simple and hassle-free. Additionally, SproutQR provides visually appealing and customizable QR codes that can be tailored to match your brand's aesthetics and leave a lasting impression on your customers. Elevate your restaurant's customer experience and boost sales with Orderific's SproutQR.
Benefits Of QR Codes In Restaurants
No Menu Sharing
One significant advantage of using QR codes in restaurants is the elimination of shared physical menus. With QR codes, customers can access your menu right on their personal smartphone, reducing the need for physical contact and enhancing safety measures, which is especially crucial in today's climate. This contactless approach also streamlines the dining experience, as customers can easily browse the menu, place orders, and make payments, all from their mobile device. This efficient process not only increases customer satisfaction but also reduces wait times and enhances order accuracy, contributing to an overall increase in sales and revenue for your restaurant. The added convenience and safety provided by QR codes make them a valuable tool for modern restaurants.
Possibility Order Value Increases
One of the most tangible benefits of using QR codes in restaurants is the potential increase in order value. When customers can peruse your menu at their own pace on their personal devices, they're often more inclined to explore additional offerings, side dishes, or beverage pairings that they might overlook or bypass during a traditional ordering process. The interactive nature of a digital menu can also make it easier to highlight promotions, special dishes, or add-ons, encouraging customers to purchase more. By integrating high-quality photos and compelling descriptions, you can make your menu items even more enticing, further increasing the likelihood of upselling. This could potentially result in a significant boost in average order value, leading to increased revenue for your restaurant. With Orderific's QR code system, enhancing customer's dining experience and boosting your sales can be achieved simultaneously.
Easily Update Menus
QR codes simplify menu updates for restaurant owners. No more printing new menus for every change. With digital menus accessed via QR codes, you can easily modify your menu in real time. This reduces costs and effort, and instantly communicates changes to customers. Whether it's a special, seasonal dish, or price change, customers will have up-to-date information. This convenience enhances the dining experience, driving satisfaction and repeat business. Orderific's QR code system facilitates easy menu updates, ensuring your restaurant can adapt quickly and effectively meet customer expectations.
Add Food Images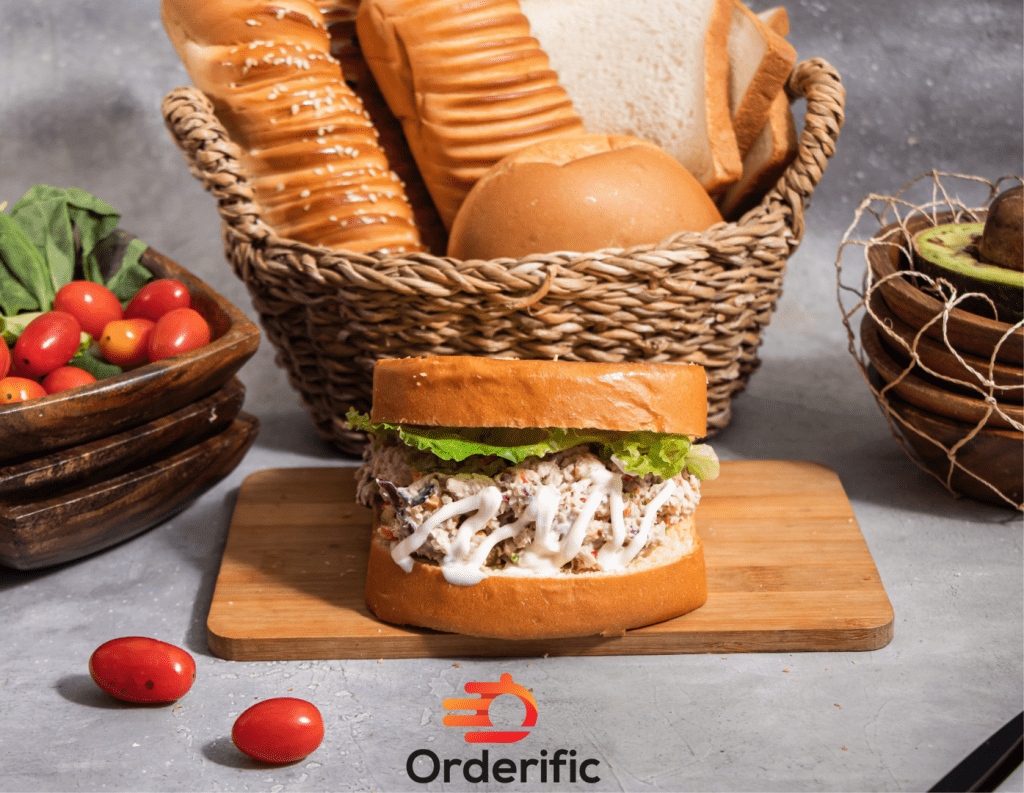 QR codes for restaurant menus offer a significant benefit: high-quality images of each dish. Visual appeal plays a crucial role in food selection. By providing appetizing images, you can influence customers' ordering decisions and give them confidence in their choices. This is especially helpful for restaurants serving unfamiliar cuisine. As seeing the dish reassures customers and encourages them to try something new. With Orderific's QR Code system, adding food images to your digital menu is easy, enhancing the dining experience and potentially boosting sales.
Reduce Printing Costs
One of the pivotal benefits of utilizing QR codes in restaurants is the potential for significant cost savings, especially in terms of printing expenses. Traditional printed menus can be expensive to produce, particularly if you frequently update them or opt for high-quality materials. Additionally, wear and tear often lead to a need for replacements, adding to the overall costs. With QR Code Menus, these costs can be eliminated completely. Since the menu is digital, updates can be made quickly and for free. There's no need to print new menus for each change or seasonal update – a quick update on the backend, and your customers have immediate access to your most recent offerings. Gradually, this reduction in printing costs can contribute to substantial savings for your restaurant. Orderific's QR Code system is an efficient tool in this digital transformation, bringing not only improved customer experience but also substantial cost benefits.
Conclusion
In the rapidly evolving restaurant industry, QR code menus have emerged as a game-changer. Offering numerous advantages such as increased order value, ease of menu updates, the capability to add food images, and significant reductions in printing costs. As we've explored, Orderific's QR Code System is a powerful tool that makes this digital transformation seamless and efficient. By implementing this technology, restaurants can streamline the ordering process, boost customer satisfaction, and ultimately drive sales. Ready to harness the power of QR codes in your restaurant? Schedule a demo with Orderific today and bring your business to the forefront of digital innovation.
FAQs
What are the standout features of Orderific software highlighted in the review?
The standout features include dynamic QR code generation, easy menu updates, ability to add food images, increased order value, and cost savings.
How do users rate the overall performance of Orderific software?
Users generally rate the performance of Orderific software highly for its ease of use and efficiency.
Are there any notable drawbacks or limitations mentioned in the Orderific software review?
No notable drawbacks or limitations have been mentioned in this Orderific software review.
Can you provide insights into how Orderific compares to similar software solutions in the review?
Orderific software is highly efficient and user-friendly, and stands out from similar solutions due to its innovative features like dynamic QR code generation and easy menu updates.