Introduction
The "P n l meaning" statement, also known as the income statement, paints a vivid picture of a company's financial performance. It's a comprehensive report of revenue, costs, and expenses that provides traders and small businesses with the information necessary to make informed decisions. P&L statements track the journey from gross profit to net income, considering operating expenses, income tax, and the cost of goods sold. P n l meaning financial statement, along with the cash flow statement and balance sheet, forms the cornerstone of understanding a business's cash situation and overall financial health. It's an essential tool for assessing trading strategies, managing expenses, and identifying opportunities for increasing revenue and profit margin. At its core, the P&L statement reflects not just the dollars and cents, but the operational well-being of a business.
Navigating Business Finances: The Significance Of P&L
The P&L statement serves as a financial compass, guiding traders and businesses in mapping their financial trajectory. It acts as an indicator of a company's financial strength, revealing how well a business transforms revenues into profits, and plays a vital role in strategic planning and decision-making processes. That's why a keen understanding of P&L is vital for maintaining a financially healthy and operationally efficient business.
Dissecting The Elements Of A P&L Statement
1. Revenue Streams: Understanding Income Sources
Revenue streams constitute the backbone of a P&L statement. They refer to the various sources of income a business generates, setting the starting point for calculating net profit. Understanding these streams is crucial for traders and businesses to identify profitable segments and optimize financial strategies.
2. Cost Structures: Analyzing Expenditures And Expenses
Cost Structures are the second pivotal component of the P&L statement, encompassing all expenditures incurred during business operations. This includes costs of goods sold (COGS), salaries, rent, and other operating expenses. Discerning these costs helps traders and businesses manage their cash flow effectively and strategize ways to enhance profitability.
3. Net Income Calculation: Assessing Profitability
Net income, the conclusion of the P n l meaning statement, provides a clear measure of profitability. It's derived by deducting total expenses from revenues, and thus, reveals the company's earnings post all deductions. It's a crucial figure for traders and businesses as it directly impacts the balance sheet and cash flow statement, influencing overall financial stature.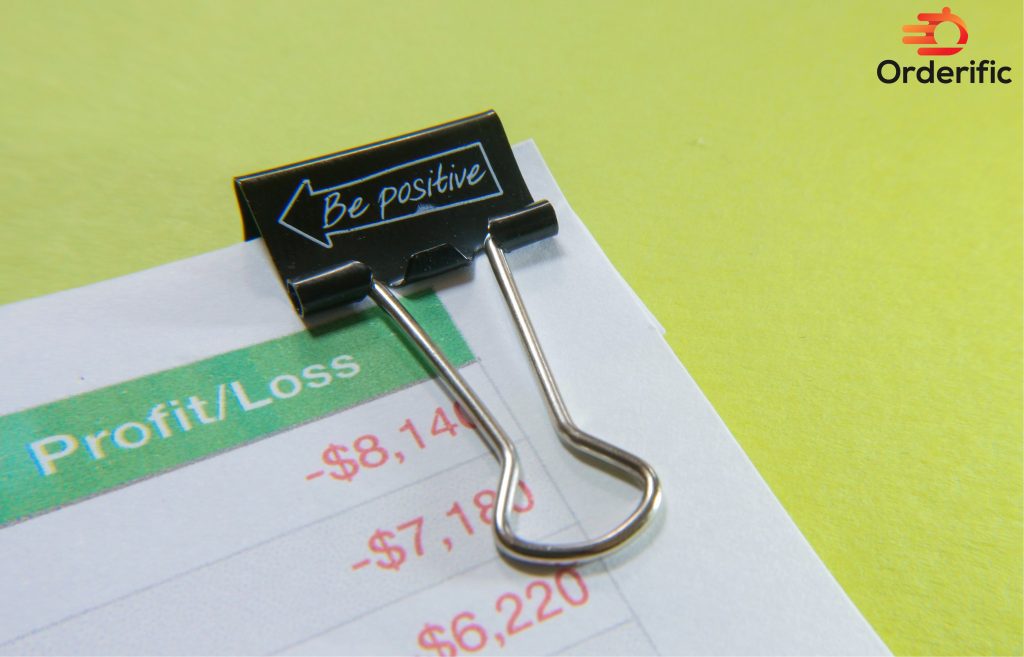 Interpreting P&L: Insights Into Business Performance
1. Reading The Numbers: Interpreting Key Metrics
Interpreting key metrics in the P&L statement involves analyzing revenue, costs, and net income, which provide valuable insights into a company's financial performance. This analysis aids traders and businesses in evaluating their operational efficiency and financial health, guiding strategic decision-making for enhanced profitability.
2. Making Informed Decisions: P&L's Role iIn Strategy
The P&L statement plays an instrumental role in shaping business strategy. It arms traders and businesses with crucial financial insights, enabling informed decision-making that can enhance operational efficiency, boost profitability, and improve overall financial health. Hence, a deep understanding of P&L is a key to strategic financial management.
Utilizing P&L For Strategic Growth
1. Identifying Profitable Areas: Leveraging P&L Insights
By leveraging insights from the P&L statement, businesses can identify the most profitable areas and allocate resources effectively. This helps in prioritizing high-reward segments, and hence, accelerates strategic growth and enhances the bottom line.
2. Course Correction: Adjustments Based On P&L Analysis
A thorough analysis of P&L statements allows businesses to pinpoint areas of underperformance and over-expenditure. By making swift adjustments based on these insights, businesses can alter their operational course effectively, ensuring financial stability and fostering sustainable growth.
P&L In Different Industries: Tailoring Financial Insights
1. Retail Reality: P&L In The Retail Sector
In the retail sector, P&L statements serve as critical financial report cards, summarizing the costs, expenses, and revenues that directly impact profit margins. Understanding these elements can help retailers streamline operations, manage inventory efficiently, and choose pricing strategies wisely to optimize profitability.
2. Service Sector Insights: Hospitality And P&L Analysis
In the hospitality industry, P&L statements offer crucial insights into revenue generation and cost management. They aid in optimizing resource allocation, streamlining operations, and creating pricing strategies that enhance profitability and ensure sustainable growth.
Conclusion
In sum, understanding P&L is an indispensable aspect of financial literacy for traders and companies across industries. By dissecting its elements, interpreting key metrics, and leveraging insights, businesses can effectively navigate their financial landscape, make informed decisions, and foster strategic growth. Regardless of your industry, the P&L statement's ability to reveal the financial health of a business makes it a vital tool in your arsenal. Now that you've unraveled the meaning of P&L, it's time to put this knowledge into action. Book a demo with Orderific today and learn how to optimize your business operations for greater profitability.
FAQs
What is the purpose of a P&L statement?
A P&L statement demonstrates a company's profitability and financial health over a specific period.
What key components are included in a P&L statement?
A P&L statement includes components like revenue, cost of goods sold (COGS), operating expenses, and net income.
Why is a P&L statement important for businesses?
A P&L statement is crucial as it helps businesses evaluate their financial health and profitability.
How often should a business review its P&L statement?
A business should review its P&L statement at least quarterly, if not monthly.