Discover a paradise where flavors dance, spices sing, and taste buds rejoice. At Paradise Biryani Pointe, every corner echoes the traditions and artistry of India's culinary heritage. It isn't merely a restaurant; it's a vibrant gateway to the intricate and rich culinary tapestry of India. 
Here, every dish unfolds a story steeped in generations of craftsmanship, and every aroma is a beckoning call, inviting you closer to the heart of Indian gastronomy. Dive deep into this delectable journey, and let each bite transport you to a world where tradition meets modern, and flavor is king. Join us, and let's relish this journey together.
The History of Paradise Biryani: A Journey of Authentic Indian Cuisine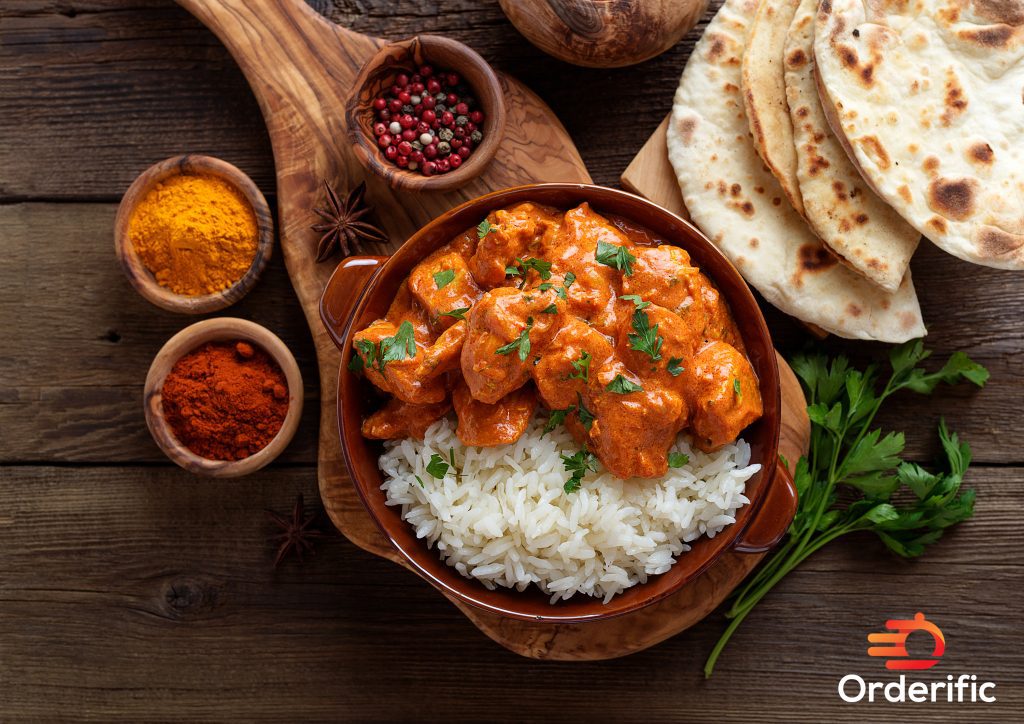 The tale of Paradise Biryani is as rich and layered as the biryani it serves. Originating from the vibrant and historic streets of Hyderabad, a city renowned for its culinary heritage, this establishment was born from a love for authenticity and a passion for flavors. Over the years, as it ventured from one city to another, Paradise Biryani retained its essence, never compromising on the intricate balance of spices, quality of ingredients, or the traditional methods that have been its hallmark.
With each location it opened, it didn't just serve food, but a legacy – the legacy of genuine Hyderabadi biryani. Today, it stands not just as a testament to delectable Indian cuisine but as an emblem of how dedication to quality and tradition can lead to global acclaim. Every grain of rice at Paradise Biryani holds a story, a history of commitment to culinary excellence.
A Culinary Tour of Paradise Biryani's Menu: From Biryani to Curry
Stepping into Paradise Biryani is akin to embarking on a delightful culinary odyssey. It's a journey through the rich landscapes of Indian cuisine, an exploration of aromas, flavors, and traditions. 
From the star attraction, the biryani, which holds centuries of history in its layers, to the aromatic curries and succulent tandoori specialties, the menu at Paradise Biryani is a testament to India's vast culinary diversity. Let's dive deep into this gastronomic journey.
1. Biryani: The Crown Jewel of Paradise Biryani's Menu
The biryani is more than a dish; it's a sensory experience. At Paradise Biryani, this dish is perfected through the careful layering of fragrant basmati rice and tender meat, harmoniously melded with aromatic spices, and slow-cooked to perfection. Each mouthful transports diners to the streets of Hyderabad, the birthplace of this iconic dish.
2. Curry: A Journey Through the Spices of India
The curries at Paradise Biryani paint a vivid picture of India's rich gastronomic heritage. Using an array of spices, from the gentle caress of turmeric to the fiery embrace of red chili, each curry tells a tale of regions, traditions, and festivals. Be it the robust chicken curry or the delicately spiced goat curry, there's a flavor narrative awaiting exploration.
3. Tandoori Specialties: From the Clay Oven to Your Table
Tandoori dishes, with their characteristic smoky flavor and tantalizing aroma, are a testament to the ancient culinary technique of cooking in a clay oven. Whether it's tender chicken marinated in yogurt and spices or succulent lamb chops, each tandoori offering is a symphony of flavors, charred to perfection.
4. Vegetarian Delights: A Feast for the Senses
Indian vegetarian cuisine is a rich tapestry of flavors, textures, and colors. At Paradise Biryani, the vegetarian menu is no exception. From paneer tikka, soft cheese cubes marinated and grilled, to vegetable curries simmered in rich sauces, even the most ardent meat-lovers are bound to be enchanted.
5. Appetizers and Sides: The Perfect Complement to Your Meal
No Indian meal is complete without its array of appetizers and sides. Samosas, crispy pastries filled with spiced potatoes and peas, or flavorful chutneys that range from sweet to spicy, enhance and complement the main dishes, setting the stage for the meal that lies ahead.
6. Desserts: A Sweet Finish to Your Culinary Adventure
After a flavorful meal, what better way to conclude than with a dessert? From the creamy consistency of kulfi, a traditional Indian ice cream, to the delicate layers of gulab jamun soaked in syrup, each dessert is a sweet ode to the grandeur of Indian cuisine.
The Perfect Setting for a Memorable Dining Experience: Paradise Biryani's Ambiance
Stepping into Paradise Biryani is akin to entering a realm where culinary mastery meets aesthetic elegance. The ambient lighting casts a warm and inviting glow, setting the stage for an intimate dining escapade. The murmur of conversations, punctuated with delighted laughter and the clinking of glasses, creates a tapestry of sounds that encapsulate the essence of a memorable meal shared.
Richly adorned interiors, reflecting both the grandeur of royal Indian courts and the comforting touch of a family home, come together in a harmonious blend. This is more than just a restaurant; it's a sanctuary for the senses, where every detail, from the plush seating to the intricate decor, has been curated to enhance the dining experience. At Paradise Biryani, the ambiance is not just a backdrop, but an integral part of the gastronomic journey.
The Ultimate Guide to Pairing Drinks with Paradise Biryani's Dishes
Imagine the tantalizing aroma of biryani mingling with the subtle scents of a well-chosen drink. This symphony of flavors and aromas elevates dining to an art form. Just as the spices and ingredients in Indian cuisine are selected with utmost care, so should the accompanying beverages.
Paradise Biryani has, over time, crafted a palette of drinks that beautifully complement its dishes. Let's explore these harmonious pairings, ensuring each mouthful is a perfect blend of taste and texture.
Lassi: The Classic Indian Beverage that Complements Any Dish
A creamy yogurt-based drink, lassi is the quintessential Indian beverage. Its cooling properties and smooth texture balance out the spiciness of Indian dishes. Whether it's the sweet version with a hint of rosewater and sugar or the savory variant with a touch of cumin, lassi is the soul-soother every spice-laden meal craves.
Beer: The Perfect Pairing for Spicy Dishes
The effervescence of beer, with its malty sweetness and hoppy bitterness, is an excellent counterpoint to spicy curries and grilled meats. Lighter beers like lagers and pilsners are fantastic with fried appetizers, while the more robust ales stand up well to richer, flavorful gravies. With every sip, beer washes down the spices, refreshing the palate for the next delicious bite.
Wine: A Surprising Match for Indian Cuisine
The idea of pairing wine with Indian food might seem unconventional, but the complexity of Indian flavors can find its match in wine. A fragrant Riesling might complement a biryani, while a robust red can stand alongside a hearty mutton curry. The trick lies in balancing the wine's notes with the dish's dominant flavors.
Cocktails: A Modern Twist on Traditional Indian Flavors
With the global fusion of flavors, mixologists are crafting cocktails that borrow from Indian spices and herbs. Imagine a gin-based cocktail with a hint of cardamom or a rum punch with tamarind and lime. Such drinks, infused with traditional flavors, add a contemporary touch to the Paradise Biryani dining experience.
Non-Alcoholic Beverages: Refreshing Options for Any Palate
For those opting for non-alcoholic choices, Paradise Biryani offers a myriad of delightful drinks. From the tangy burst of a minty lime cooler to the sweetness of a rose sherbet, these beverages cleanse the palate and complement the rich flavors of the dishes. Even a simple sparkling water with a splash of lemon can offer respite from the intricate play of spices in Indian cuisine.
The Paradise Biryani Experience: What Customers are Saying about the Restaurant
Stepping into Paradise Biryani is akin to embarking on an enchanting culinary journey. But don't just take our word for it; the tales of countless patrons echo this sentiment. Their reviews illuminate experiences, not just of delectable dishes but of memories forged over shared plates.
Many speak of the warmth that envelopes them as they enter, reminiscing about the laughter-filled family feasts or intimate dinners under the soft ambient glow. There's talk of spices that rekindle nostalgia and dishes that have become festive traditions. Newcomers gush about the discovery of flavors previously uncharted, and regulars often hail their unwavering favorite dishes. 
Through these narratives, a consensus emerges: Paradise Biryani isn't merely about food. It's a symphony of culture, tradition, and culinary artistry, leaving an indelible mark on every visitor's heart and palate.
Conclusion
At Paradise Biryani, dining transcends the mere act of eating. Each meal unfurls as a rich tapestry, intricately woven with threads of India's deep-rooted culinary heritage. Here, every morsel, every aroma, beckons patrons into a dance of ancient flavors and traditions.
It's a place where hunger meets its match, not just in terms of a filled stomach but where the very soul finds satiation. With dishes steeped in history and presented with modern flair, Paradise Biryani doesn't just serve food; it offers an immersive experience, a heartfelt ode to India's gastronomic legacy.
In case you want more content like this, visit Orderific right now!
FAQs
What is biryani, and what makes Paradise Biryani's version so special?
Biryani is an iconic Indian dish, and Paradise Biryani's version stands out due to its authentic Hyderabadi roots.
Are there vegetarian options available at Paradise Biryani?
They offer an array of vegetarian biryanis and dishes, ensuring that vegetarian foodies savor the richness and depth of Indian flavors..
Can I make a reservation at Paradise Biryani, or is it first-come, first-served?
While walk-ins are always welcome, it's advisable to make a reservation, especially during weekends or festive occasions, to avoid any wait times..
Does Paradise Biryani offer takeout or delivery options?
They offer both takeout and delivery options, ensuring you can enjoy their delectable dishes wherever you choose.
Does Paradise Biryani offer catering services for events?
They offer catering services tailored to your needs, ensuring every guest remembers the event, not just for the company but also for the scrumptious food.