Welcome to the irresistible world of the Pastry Chef, where every day is a sweet adventure. Here, culinary arts are fused with creativity, giving birth to desserts that are edible masterpieces. Imagine the aroma of freshly baked goods filling the air, the soft texture of dough beneath your fingers, and the vibrant colors of French pastries catching the eye. As a pastry chef, your unique set of skills allows you to translate this sensory experience into the kitchen language. This journey, from a pastry school newbie to a certified master pastry chef, is challenging yet incredibly rewarding. Join us as we delve into the fascinating and flavorful realm of pastry arts, exploring the path one takes in a training program. Get ready to unravel the secrets behind preparing the perfect dessert, one pastry item at a time.
How to Train a Pastry Chef
Embarking on a pastry chef training program is a journey of delicious discovery. Picture this: your hands, expertly kneading soft dough, and your nose, taking in the intoxicating aroma of baking in progress. As a culinary arts trainee, you'll learn to master the skill of transforming simple ingredients into mouthwatering masterpieces.
Becoming a pastry chef begins with a training school, a haven for those passionate about baking. Here, you'll find yourself immersed in the world of flours, sugars, and creams, honing your craft under the watchful eyes of experienced chefs. 
Understanding food preparation is fundamental. You'll learn techniques for creating everything from decadent French pastries to humble baked goods. Each lesson brings you one step closer to your job.
But it's not all about the dough and dessert. As you progress, you'll grasp the importance of timing, presentation, and creativity – indispensable skills in the life of a pastry chef.
By the end of your training, whether as a pastry sous chef or executive pastry chef, your culinary journey will have equipped you with the skills necessary to create food and art. Sweet, edible art that brings joy to people's lives – that's the essence of a pastry chef's job.
Job Skills Developed in Pastry Chef Training
A pastry chef's training goes beyond merely learning to whip up irresistible treats. It's about honing a unique blend of skills essential in the culinary world. Each school lesson is a step forward, shaping the chef-to-be with patience and precision.
Firstly, you learn the art of delicacy in handling dough, the foundation of most pastry items. This skill requires a gentle touch and a keen eye for detail. Then comes the mastery of baking, transforming raw ingredients into mouthwatering baked goods. The aroma wafting from your oven will tell tales of your growing expertise in food preparation.
Next, you delve into the science of sweet and savory, understanding the delicate balance of flavors. Crafting a dessert is not merely about taste but also about texture. You immerse yourself in the rich, creamy world of French pastry, each creation a testament to your culinary prowess.
Presentation skills are also part and parcel of a pastry chef's job. Desserts are visual treats before they meet the palate. The final garnish, sugar dusting, and the precise swirl of frosting – every detail is your signature on the dessert plate. 
Communication, teamwork, and leadership are other crucial abilities fostered during your training. As an executive pastry chef, you'll be a cook and a leader, guiding your team to excellence, one pastry at a time.
Through perseverance, creativity, and a passion for the culinary arts, you emerge from your training as a chef and a culinary artist. This is the sweet journey of becoming a chef.
Types of Pastry Chef Training
Embarking to become a pastry chef opens up a world of possibilities. Each pathway is different, but all roads lead to a world where the scent of freshly baked goods wafts through the air and the soft texture of dough folds under skilled hands. Let's explore the various types of pastry chef training:
Culinary School Degree: The aspiring enters an arena where skills are honed and culinary dreams are nurtured. This comprehensive training covers every aspect of the pastry kitchen. Infused with expertise in food preparation, the trainee learns to produce exquisite French pastries, humble baked goods, and everything in between.
Apprenticeship Programs: These offer a hands-on approach to learning. Under the guidance of an executive pastry chef, the apprentice learns the art of baking and the nuances of the pastry chef job. It's not just about the dough and dessert; it's about timing, presentation, and creativity.
Certification Programs: Offered by accredited culinary institutes, these programs give those seeking a job a competitive edge. They certify the chef's baking, food preparation, and presentation skills as a master pastry chef.
On-the-Job Training: Some pastry chefs start working in kitchens as pastry cook or pastry sous chef, learning their craft on the job. With time and experience, they move up the ladder to the coveted pastry chef role.
A pastry chef learns to create sweet, edible masterpieces through these varied training types. These works of art are more than just food; they are the essence of the pastry chef's job, bringing joy to people's lives one dessert at a time. Regardless of the training path chosen, the goal remains the same: to master the beautiful and delectable art of pastry.
Best Pastry Chef Training Programs
In the quest to become a pastry chef, the road is sprinkled with sugar, spice, and everything excellent. Selecting the ideal pastry chef training program is a crucial stop on this road. Let's explore some of the best pastry chef training programs available.
Le Cordon Bleu: An iconic name in culinary arts, Le Cordon Bleu offers an extensive Pastry and Baking certificate program. Here, trainees learn the secret of making perfect dough, the art of French pastry, and the science of baking. The aroma of freshly baked goods fills their senses, guiding their journey in this culinary haven.
The Culinary Institute of America (CIA): The CIA offers a comprehensive baking and pastry arts program. Aspiring pastry chefs master the skill of crafting delicate desserts under the guidance of experienced chefs. Each day brings new flavors and techniques and is a step closer to that coveted chef job.
Johnson & Wales University: Known for its hands-on approach to training, Johnson & Wales University opens the door to a world of creativity. Here, trainees become adept at crafting various baked goods and desserts, their hands expertly kneading dough and decorating cakes. The joy of creation is palpable in every pastry chef in the making.
Institute of Culinary Education (ICE): ICE offers a Pastry and baking Arts diploma. The lure of the pastry kitchen is irresistible, as trainees learn not just food preparation but also presentation. The artistry behind each dessert, the perfect swirl of frosting, becomes their signature, making every dessert plate a personal masterpiece.
Auguste Escoffier School of Culinary Arts: Offering a baking and pastry arts diploma, Auguste Escoffier School emphasizes learning by doing. The clatter of baking tools and the oven's warmth become familiar companions to trainees as they learn from executive chefs and emerge as culinary artists.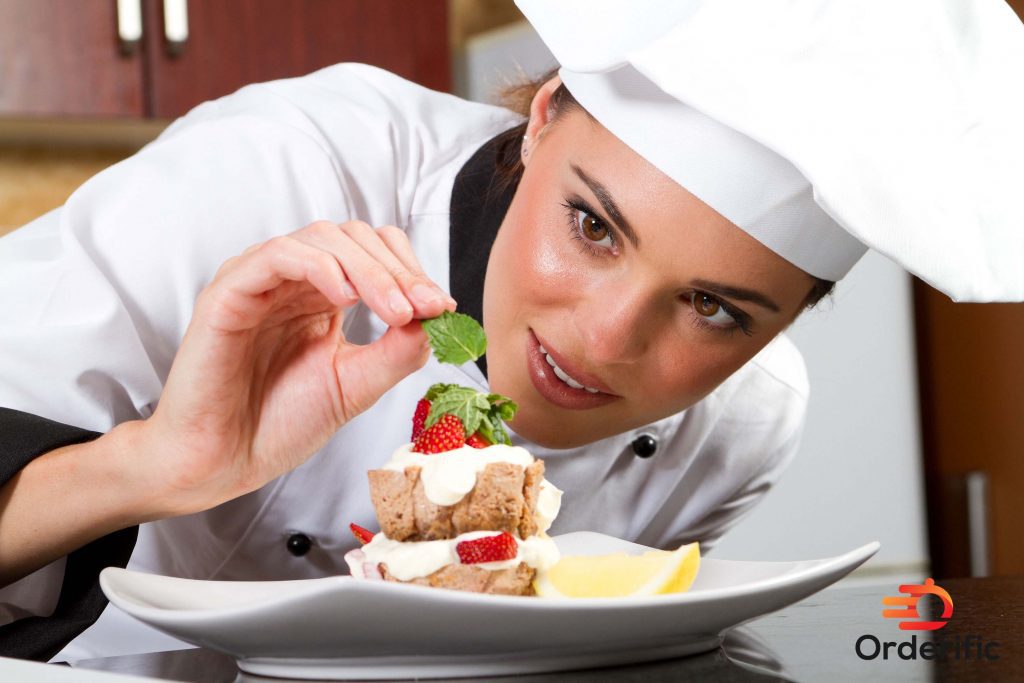 How to Apply for a Pastry Chef Job After Training
Once your journey through pastry chef training draws close, the road to your dream job begins. Imagine the anticipation, like a fresh batch of dough ready to rise. First, you must prepare a resume that captures your newfound skills and experiences. Don't just list them; make them come alive, like the mouthwatering aroma of freshly baked goods floating from a warm oven.
Next comes the cover letter. This is your chance to showcase your passion for the culinary arts. Paint the picture of your journey from kneading dough in pastry school to crafting exquisite French pastries.
Then, it's time to search for job openings. Look for bakeries, pastry shops, hotels, and restaurants. Remember, each job application is like a different dessert recipe, needing its unique touch.
The final step? The job interview. This is where your skills, knowledge, and passion for pastry arts combine, much like the perfect blend of ingredients in a delicate pastry. Approach it confidently; remember, each question is an opportunity to showcase your love for your craft.
Applying for a job is like baking a perfect dessert. It requires skill, passion, and ingredients in the right order. Good luck on your sweet journey!
Conclusion
Cooking delicious sweets is an art, and every chef is an artist. As explored in our blog, becoming a pastry chef is a sensory symphony of flavor, texture, and aroma. In the hands of a skilled pastry chef, ordinary ingredients transform into exquisite works of edible art. The journey is filled with challenges and triumphs, each kneading and seasoning the trainee into a master of the trade. As you embark on this exciting culinary adventure, remember that the road to mastery is always under construction. And with tools like Orderific, you can focus on perfecting your craft while the platform handles the operational side of your business. For more information on Orderific, schedule a FREE DEMO today.
FAQs
What skills and techniques are essential for a successful pastry chef?
A successful chef must master baking, understand flavor combinations, have exceptional presentation skills, and display strong leadership abilities.
How do pastry chefs balance creativity with precision in their dessert creations?
Pastry chefs balance creativity with precision by using their artistic vision alongside strict adherence to baking science and measurements.
What are some popular desserts that pastry chefs are known for creating?
Pastry chefs are known for creating macarons, croissants, tarts, opera cakes, crème brûlée, and other delectable desserts.
What career paths can a pastry chef pursue in the culinary industry?
They can become executive chefs, open their bakeries, become culinary instructors, or work in recipe development.