Payroll processing can sometimes feel as exhilarating as figuring out a complicated Sudoku puzzle. But what if there was a way to transform this complex and often stressful task into a piece of cake? Enter Payroll Toast – your answer to a streamlined, efficient, and error-free payroll process.
You've heard of many payroll systems before, but this is a different beast entirely. It's not just about automating calculations and disbursing payments. It's about creating an environment where payroll is as smooth as butter on toast. In a world where every minute counts, Payroll Toast is dedicated to giving you back your time, so you can focus on what truly matters—your business and your customers.
What is Payroll Toast?
Payroll Toast is an innovative payroll management software designed to simplify your business's payroll process. This unique solution is built around the concept of streamlining the entire payroll cycle, from employee timesheet tracking to paycheck distribution, ensuring a seamless, error-free process. Leveraging advanced algorithms and automation, Payroll Toast removes the common hassles and pitfalls associated with traditional payroll systems, allowing you to toast to efficiency and accuracy.
The software stands out for its incredible ease of use. It offers intuitive navigation, a user-friendly interface, and a plethora of features that make it a breeze to manage payrolls. Whether it's automated tax calculations, instant pay stub generation, or easy integration with your existing HR and accounting systems, Payroll Toast has got you covered. It's not just a payroll system; it's a comprehensive tool designed to make payroll management as enjoyable as having your morning toast.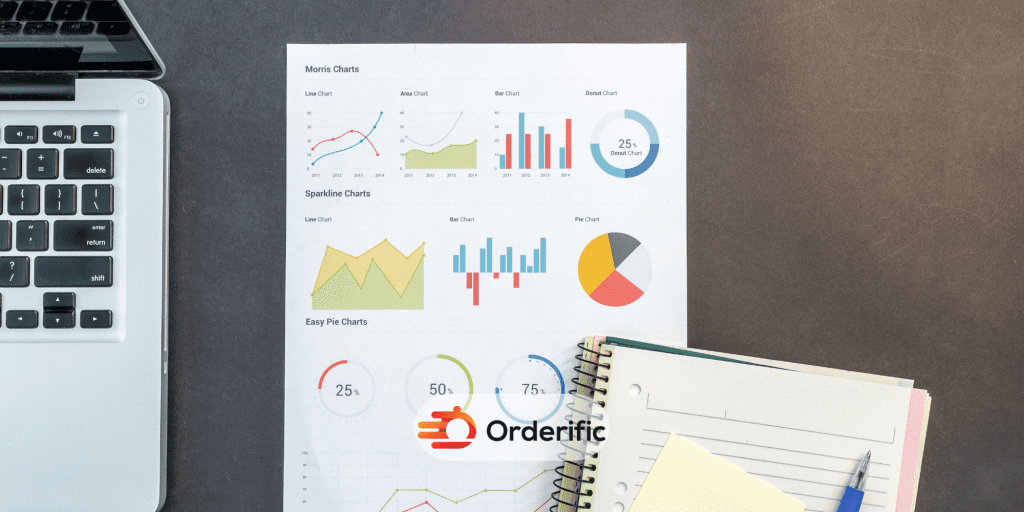 Benefits of Payroll Toast
So, what exactly makes Payroll Toast the tastiest choice for your payroll needs? Why choose this over the myriad of other payroll systems available in the market? We're glad you asked! Let's delve into the specific advantages that Payroll Toast brings to your business, and see why this software is the bread and butter of efficient payroll management.
Streamlining the Payroll Process
The core benefit of Payroll Toast is its ability to streamline the entire payroll process and make it ridiculously easy. The software automates all those complicated calculations associated with taxes, deductions, bonuses, etc., ensuring accurate and error-free results. It allows you to securely store employee information in one place and access it from anywhere. Plus, it's incredibly user-friendly and intuitive, meaning you won't need to spend hours trying to figure it out.
Reducing Errors and Improving Payroll Accuracy
One of the biggest struggles with traditional payroll systems is the errors that pop up due to manual calculations. With Payroll Toast, you can rest assured that all calculations are handled accurately and efficiently. Its automated processes make sure that you get it right every time, improving accuracy and eliminating any potential for payroll-related mistakes.
Saving Time and Increasing Efficiency
Payroll Toast is designed to save you time and increase the efficiency of your payroll processes. Its automation features allow you to easily set up recurring payments, pay bills, track employee hours, and more. Plus, it eliminates the need for manual paperwork and data entry by leveraging cloud-based technology. All these factors combine to make Payroll Toast an incredibly efficient system that will drastically reduce the amount of time you spend on payroll.
Features of Payroll Toast
Now that we've covered the benefits of Payroll Toast, let's dive into its key features. These are the ingredients that make Payroll Toast such a robust, comprehensive, and user-friendly payroll management tool. Sit back, grab a cup of coffee, and let's explore what makes Payroll Toast the perfect solution for your payroll needs.
Automatic Time Tracking and Calculation
Say goodbye to manual time tracking and calculation! Payroll Toast takes care of all that for you with its automated time tracking and calculation features. The software integrates seamlessly with your existing HR systems, allowing you to track employee hours and accurately calculate the wages due for each employee. It also automates tax calculations, deductions, bonuses, etc., ensuring accurate results every time.
Integration with Other Payroll Systems
Payroll Toast is designed to integrate with the major payroll processing systems in the market. This means that you can easily connect your existing payroll software and seamlessly manage all your payroll processes in one place. Plus, it integrates with other popular accounting and HR software for a comprehensive solution.
Customizable Payroll Reports and Dashboards
Payroll Toast offers customizable payroll reports and dashboards that can be used to monitor key performance indicators (KPIs). These insights offer valuable data on areas such as employee productivity, financial trends, and payroll costs. They allow you to make informed decisions about your payroll process and ensure that everything is running smoothly.
How to Implement Payroll Toast in Your Business
Implementing Payroll Toast in your business is as easy as spreading butter on your toast. First, you need to contact the Payroll Toast team for a detailed and comprehensive demo session. During this meeting, our experts will explain the key features and benefits of the software, while addressing your specific payroll challenges. We will also guide you on how to configure the settings to best suit your business requirements.
Next, after the purchase, you'll be provided with login credentials to access your new software. The platform is intuitive and user-friendly, but we still offer comprehensive training resources to ensure you and your team can get the most out of it. This includes step-by-step guides, video tutorials, and 24/7 customer support. That's it – you're ready to simplify your payroll process, reduce errors, and enjoy a more efficient way of managing employee payrolls. Welcome to the world of Payroll Toast!
Common Challenges and Solutions with Payroll Toast
While Payroll Toast is designed to simplify and streamline your payroll processes, we understand that any new system can come with its own set of challenges. This section is dedicated to addressing and finding solutions for some of the common hurdles you might encounter when using it.
Addressing Employee Privacy and Security Concerns
One of the major challenges is ensuring that employee data is kept secure and private. Payroll Toast goes to great lengths to keep your data safe and secure, with advanced encryption technology and HIPAA-compliance protocols. The software also follows strict security protocols, such as two-factor authentication, to protect against unauthorized access.
Handling Complex Payroll Calculations and Deductions
Payroll calculations and deductions can be complicated and time-consuming. With Payroll Toast, you get the benefit of automated payroll processing with accurate tax calculations and deductions. The software also provides customizable reports to make it easy for you to track your expenses and manage payroll costs.
Troubleshooting Technical Issues and Errors
No matter how advanced the technology, from time to time you may encounter technical issues or errors. It offers a dedicated customer support team that's available 24/7 to help resolve any such issues and ensure that your payroll processes run smoothly.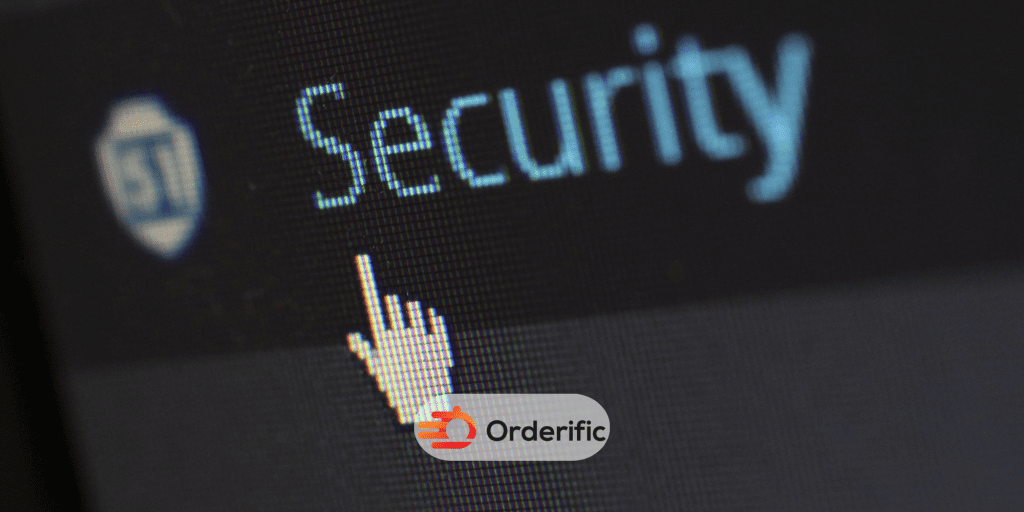 Payroll Toast vs. Traditional Payroll Processing
Now that we've dug into the features, benefits, and solutions offered by it, it's time we put it side by side with the traditional payroll processing methods. By comparing these two, we can get a clearer picture of how the innovative Payroll Toast system stands head and shoulders above the conventional ways of managing payroll. So let's delve right into the contrasts between this renovational software and traditional payroll processing.
Comparing the Costs and Benefits of Payroll Toast and Traditional Payroll Processing
When it comes to costs, Payroll Toast is a more economical solution than traditional payroll processing. With the automated processes and integrated systems, you don't have to hire additional staff or outsource your payroll tasks. This helps you save time and money spent on manual labor and paperwork costs.
On the benefits front, there's no comparison between the two. It offers an array of features that make it easier to manage payrolls, reduce errors and improve accuracy, automate calculations, and integrate with other systems. With traditional payroll processing methods, you don't have these advantages.
How Payroll Toast Can Improve Your Business's Bottom Line
It offers a plethora of advantages that can help your business increase its bottom line. First, its streamlined processes and automated calculations save you time and money by reducing labor costs. Second, it reduces errors and helps you avoid costly payroll mistakes. Third, the software integrates with other systems for improved accuracy and efficiency. Finally, the customizable dashboards give you valuable insights into your payroll costs, allowing you to make informed decisions and optimize your payroll process.
The Future of Payroll Processing: Will Payroll Toast Replace Traditional Payroll Systems?
It indeed offers many benefits over traditional payroll systems, but will it completely replace them? Perhaps not. Some businesses may prefer to stick with their current payroll solutions due to familiarity and cost-effectiveness. Also, some organizations may require special features or customized settings that are only available in traditional payroll processing methods.
That being said, the advantages of this software are undeniable. It offers an innovative, efficient, and cost-effective solution for managing payrolls that is far superior to traditional methods. As technology advances, more businesses will likely turn to Payroll Toast as their go-to payroll processing system.
Conclusion
It is more than just a payroll processing software. It's a comprehensive solution designed to streamline your payroll process, increase accuracy, and save you time and money. With its innovative features such as automated time tracking and tax calculation, easy integration with existing systems, customizable reports, and top-notch security protocols, Payroll Toast offers a user-friendly and efficient approach to managing payrolls. It aims to take the stress out of payroll management, allowing you to focus more on your business operations.
Looking ahead, the emergence of advanced solutions like Payroll Toast signifies the future of payroll processing. While it may not completely replace traditional systems for all businesses, the benefits it offers make it a highly attractive choice. Its ability to seamlessly blend with your existing HR and accounting systems and its commitment to improving efficiency and accuracy make Payroll Toast a key player in shaping the future of payroll management. After all, it's the secret ingredient to a better payroll process.
Find more informative and insightful content with Orderific here. For the many ways Orderific can improve your business, start trying it out here. It's Orderific time now!
FAQs
How can Payroll Toast benefit my business?
It streamlines the payroll process, reduces errors and improves accuracy, automates calculations, integrates with other systems for cost-effectiveness, and many more.
What features does Payroll Toast offer?
It offers automated time tracking and calculation, integration with other payroll systems, customizable payroll reports and dashboards, and more.
How do I implement Payroll Toast in my business?
Contact the with the team for a detailed and comprehensive demo session.
How does Payroll Toast compare to traditional payroll processing?
It is a more economical solution than traditional payroll processing, offering streamlined processes, automated calculations, and improved accuracy.
What are some common challenges with Payroll Toast?
These may include addressing employee privacy and security concerns, handling complex payroll calculations and deductions, and troubleshooting technical issues or errors.
Is Payroll Toast the right solution for my business?
It offers a user-friendly, efficient, and cost-effective solution for managing payrolls, but it may not be the right fit for every business.