Are you looking for a unique experience with craft beer? Well, look no further than Peabody Heights Brewery in Baltimore. One of the best breweries around. This family-owned small business serves some of the most delicious brews and is committed to giving back to its community.
At Peabody Height, you can enjoy the perfect combination of great taste and even better company as their friendly staff makes your visit enjoyable. All this while supporting local businesses! From classic IPAs to bold stouts – whatever your choice may be. This brewery has something special for everyone, which will surely leave your lips smacking in delight!
Introduction
Nestled within Baltimore's Abell neighborhood, Peabody Heights Brewery stands as a distinguished craft brewery with a compelling history. Inaugurated in 2012, the brewery's roots extend to the hallowed grounds of Oriole Park V, also known as Terrapin Park. Within its expansive 50,000-square-foot facility, which once served as Capital Beverage's bottling plant until around 2010, Peabody Heights Brewery combines tradition and innovation to create a unique brewing experience. It marked a significant milestone for Baltimore, breaking a 35-year brewing hiatus by becoming the city's first large-scale brewery.
Distinguished by a commitment to quality and character, Peabody Heights Brewery boasts an array of noteworthy brands. Among them, the iconic Peabody Heights label is emblematic of their dedication to crafting exceptional brews. Complementing this flagship brand, Public Works Ale takes center stage with its distinct character, embodying the brewery's artistry. A nod to the brewery's historic roots, Old Oriole Park pays homage to its location. Thus bridging the past and present in a delightful fusion of flavors. With its rich heritage, diverse offerings, and dedication to reviving Baltimore's brewing legacy, Peabody Heights Brewery stands as a dynamic hub of taste and tradition.
Establishment of Peabody Heights
The story behind the founding of Peabody Heights Brewery dates back to 2012. When Stephen Demczuk, owner of Baltimore-Washington Beer Works, and entrepreneur J Hollis Albert decided to open the first large-scale brewery in Baltimore in over 30 years. They partnered with Chicago restaurateur Patrick Beille and leased a 50,000-square-foot facility. This was previously used as the bottling plant of Capital Beverage. The brewery is located on the site of Oriole Park V, also known as Terrapin Park. This also was home to the Baltimore Orioles minor league team.
Peabody Heights Brewery initially started as a contract brewery, providing space, equipment, and facilities for local craft brewers like RavenBeer and Mountain State. Over time, the brewery began producing its own brands, including Peabody Heights, Public Works Ale, and Old Oriole Park.
Location of Peabody Heights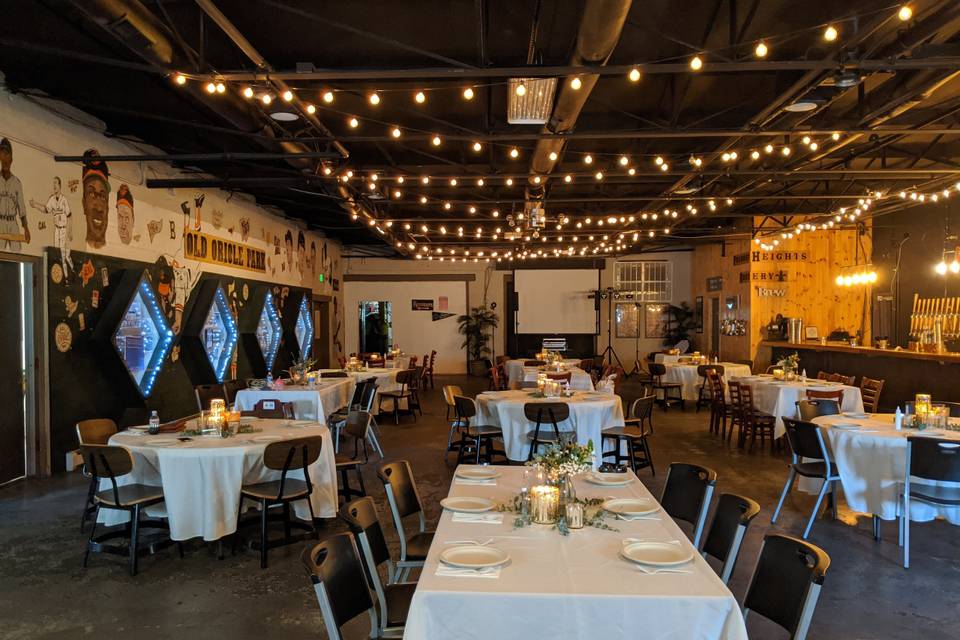 Situated at 401 East 30th Street in vibrant Baltimore, Maryland (ZIP code 21218), Peabody Heights Brewery finds its home. This geographical nexus not only encapsulates the brewery's physical presence but also anchors it within the dynamic urban landscape of Baltimore. 
Nestled in this locale, Peabody Heights Brewery offers patrons and visitors a gateway to savor meticulously crafted brews while being immersed in the local culture and the ever-evolving tapestry of the city's identity.
Best Items Offered by Peabody Heights
Peabody Heights Brewery in Baltimore offers a diverse range of craft beverages, each with its own unique flavors and characteristics. Some of the standout offerings from their repertoire include:
Peabody Heights: The brewery's flagship brand, this label represents its commitment to crafting exceptional beers with a distinctive taste and quality.
Public Works Ale: A notable creation from Peabody Heights, Public Works Ale showcases the brewery's creativity and dedication to producing brews that stand out in flavor and character.
Old Oriole Park: This brew pays homage to the brewery's historic location, bridging the past and present through a delightful fusion of flavors that reflect tradition and innovation.
You can visit the brewery's taproom to sample their beers and explore their offerings. The taproom is open Monday through Friday from 4 pm to 9 pm, Saturday from 12 pm to 8 pm, and Sunday from 12 pm to 6 pm.
Conclusion
Peabody Heights Brewery transcends the typical notion of a mere beer destination; it stands as a living testament to Baltimore's storied heritage and a reverent tribute to the timeless art of craft brewing. Beyond its doors lies an irresistible invitation for aficionados of craft beer, beckoning them to embark on a sensory journey through time and taste.
Peabody Heights Brewery's unwavering dedication to crafting excellence and its kaleidoscope of offerings form an irresistible pilgrimage for those who revel in the world of artisanal brewing. The wait is over – seize the moment and embark on a pilgrimage to Peabody Heights Brewery.
As you explore this captivating realm, be sure to explore the wealth of illuminating insights and captivating narratives available on Orderific's diverse blogs. Whether you're a seasoned beer aficionado or a curious explorer of the intricate universe of craft breweries, Orderific is your trusted compass. Anticipate a cascade of compelling narratives that await – stay tuned for an enriching odyssey of discovery!
FAQs
Q. What is the best seller of Peabody Heights?
Ans. The best seller of Peabody Heights is their flagship brand, the Peabody Heights beer, known for its exceptional taste and quality.
Q. What makes Peabody Heights so popular?
Ans. Peabody Heights' popularity stems from their commitment to creating unique, high-quality brews and their rich history tied to Baltimore's brewing legacy.
Q. What are some of the top-rated items of Peabody Heights?
Ans. Some of the top-rated items from Peabody Heights include their eponymous Peabody Heights brew, the distinct Public Works Ale, and the heritage-infused Old Oriole Park beer.
Q. Are there any other branches of Peabody Heights?
Ans. Peabody Heights operates solely from its original location in Baltimore, Maryland, without any other branches.