Welcome, pizza lovers, to a culinary journey that bridges the gap between East and West, introducing a flavorful fusion that is Persian pizza! Curious about what makes Persian pizza different? Well, it's not just pizza, it's an adventure on a dough base. Iranian pizza is not your traditional Margherita or Pepperoni; it brings together the best of two worlds – the familiar comfort of pizza intertwined with the exotic, rich flavors of Persian cuisine.
Now, if you're scratching your head, wondering, "Persian what?" – hold on to your taste buds! Persian pizza is a mouthwatering blend of traditional Iranian ingredients like minced lamb, tarragon, turmeric, and saffron, presented on a familiar pizza base. It's a culinary love child of a generational Persian recipe and the universally loved Italian dish.
The Intriguing Origins of Persian Pizza
Persian pizza is a type of flatbread that is topped with cheese, herbs, and spices. It is believed to be one of the oldest forms of pizza, dating back to the 6th century BC. The exact origins of Persian pizza are unknown, but there are a few theories. One theory is that it was developed by the Persian army, who used their metal battle shields to bake flatbread with a cheese topping.
Another theory is that Persian pizza was developed by Persian merchants, who traded with other cultures and brought back new ideas and ingredients. For example, Persians may have adopted the idea of using cheese on bread from the Romans, who were known to eat a dish called "placenta" which was a flatbread topped with cheese and honey.
Here are some intriguing facts about the origins of Persian pizza:
Persian pizza was originally made with a flatbread called "nan". Nan is a type of unleavened bread that is cooked in a tandoor oven.
The first Persian pizzas were topped with cheese, herbs, and spices. The most common herbs and spices used were basil, oregano, and mint.
Persian pizza was often eaten as a snack or appetizer. It was also served as a main course with other dishes, such as rice or stew.
Persian pizza was introduced to Europe by the Crusaders in the 11th century. It quickly became a popular food in Italy and other European countries.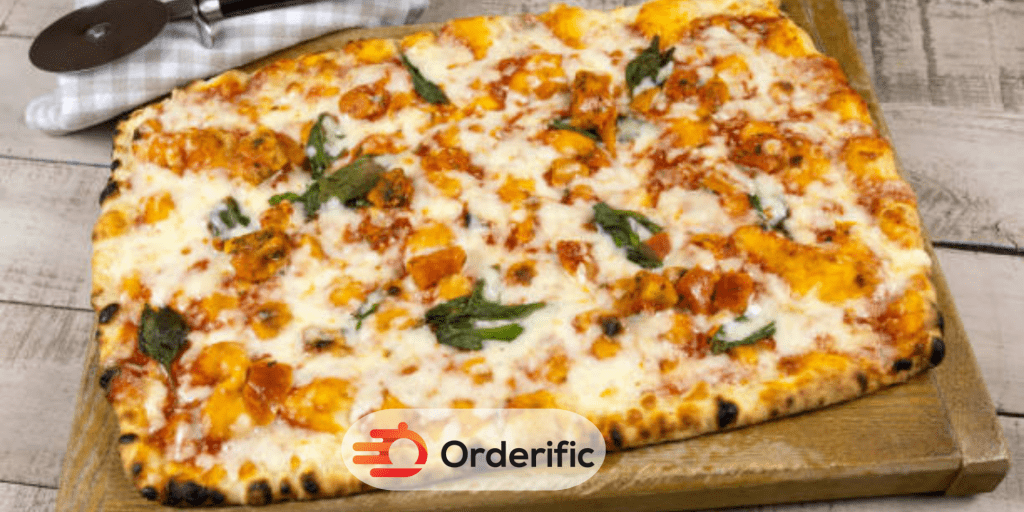 Persian Pizza vs. Traditional Italian Pizza: A Taste Comparison
When we bite into a slice of traditional Italian pizza, we are usually welcomed with a familiar medley of flavors – the tanginess of tomato sauce, the creamy indulgence of mozzarella cheese, and the aromatic notes of basil. Many of you might be familiar with its iconic variations like the Margherita or the Pepperoni, each with its unique set of toppings but all sharing the same foundational elements. The crust, often hand-tossed, ranges from thin and crispy to thick and doughy, depending on the region of Italy it hails from, and the toppings are a showcase of Italy's fresh, local ingredients.
In contrast, Persian pizza, while maintaining the basic shape and concept of a pizza, offers a completely different taste experience. The bread base, akin to the Iranian flatbread 'nan', lends a rustic, hearty charm to the pizza. The toppings, staying true to Persian culinary roots, are a vibrant blend of spices, herbs, and meats. Every element of Persian pizza highlights the rich, bold flavors that Iranian cuisine is celebrated for.
Ingredients that Define Persian Pizza's Distinctive Flavor
Persian pizza has a distinctive flavor that is defined by the use of fresh herbs and spices. The most common herbs and spices used in Persian pizza are:
Basil
Oregano
Mint
Parsley
Saffron
Turmeric
Cinnamon
Cumin
Coriander
Ginger
These herbs and spices are often used to create a complex and flavorful sauce for the pizza. The sauce is typically made with tomatoes, onions, garlic, and the aforementioned herbs and spices.
Another ingredient that is essential to Persian pizza is cheese. Persian pizza is typically made with a type of cheese called "feta". Feta is a brined cheese that has a salty and tangy flavor. It is often crumbled over the top of the pizza before it is baked. In addition to the herbs, spices, and cheese, Persian pizza is also often topped with meat, vegetables, and nuts. Common toppings include:
Ground beef
Chicken
Lamb
Onions
Peppers
Mushrooms
Tomatoes
Olives
Almonds
Pistachios
Homemade Persian Pizza: Recipes and Tips
To make homemade Persian pizza, you will need the following ingredients:
For the Dough
1 cup warm water
1 teaspoon sugar
2 teaspoons active dry yeast
2 tablespoons olive oil
3 cups all-purpose flour
1 teaspoon salt
Sauce Ingredients
1 tablespoon olive oil
1 onion, chopped
2 cloves garlic, minced
1 (28-ounce) can crushed tomatoes
1 teaspoon dried oregano
1/2 teaspoon dried basil
1/4 teaspoon salt
1/4 teaspoon black pepper
For the Toppings
1 cup shredded feta cheese
1/2 cup ground beef, cooked and drained
1/4 cup chopped onion
1/4 cup chopped green pepper
1/4 cup chopped mushrooms
1/4 cup chopped fresh parsley
Instructions
To make the dough, combine the warm water, sugar, and yeast in a large bowl. Let stand for 5 minutes, until the yeast is foamy.
Add the olive oil, flour, and salt to the yeast mixture and stir until a dough forms.
Turn the dough out onto a lightly floured surface and knead for 5-7 minutes, or until the dough is smooth and elastic.
Place the dough in a greased bowl, cover it with plastic wrap, and let rise in a warm place for 1 hour, or until doubled in size.
Preheat the oven to 500 degrees F (260 degrees C).
To make the sauce, heat the olive oil in a medium saucepan over medium heat. Add the onion and garlic and cook until softened about 5 minutes.
Add the crushed tomatoes, oregano, basil, salt, and pepper to the saucepan and bring to a simmer. Reduce heat to low and simmer for 15 minutes, or until the sauce has thickened.
To assemble the pizza, punch down the dough and divide it in half. Roll out each half of the dough into a 12-inch circle.
Place the dough circles on a lightly greased baking sheet. Spread the sauce evenly over the dough circles.
Top the pizzas with feta cheese, ground beef, onion, green pepper, mushrooms, and parsley.
Bake the pizzas for 10-12 minutes, or until the crust is golden brown and the cheese is melty and bubbly.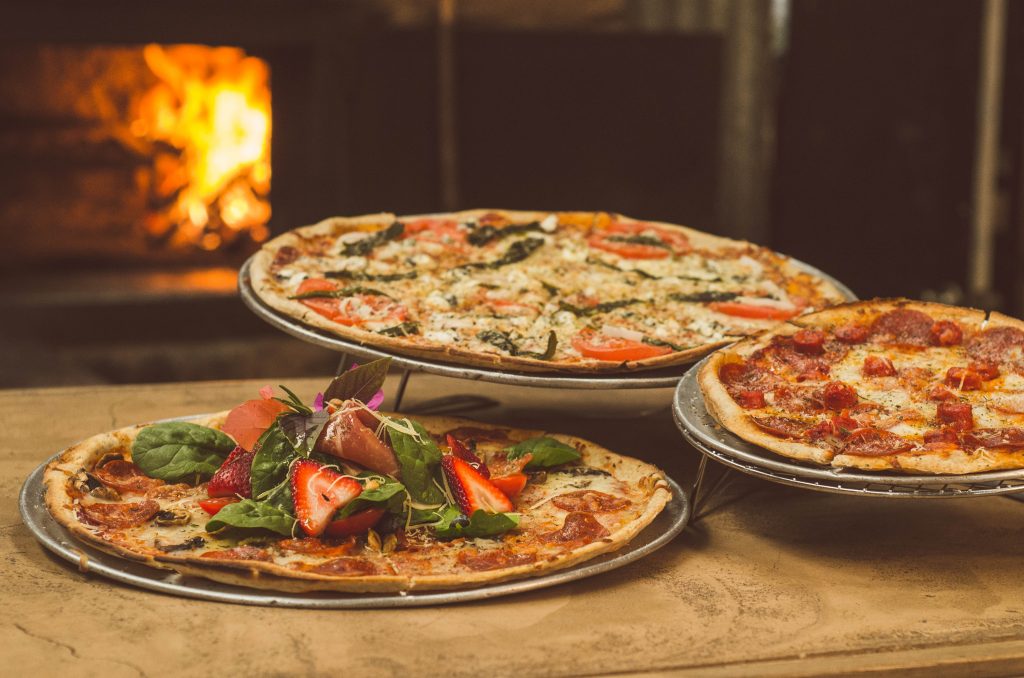 Here are Some Tips for Making the Best Persian Pizza
Use fresh, high-quality ingredients. The fresher the ingredients, the better your pizza will taste.
Don't be afraid to experiment with different toppings. There are no hard and fast rules when it comes to Persian pizza.
Don't overload the pizza with toppings. It is important to have a balance of toppings so that no one flavor overpowers the others.
Bake the pizza at a high temperature so that the crust gets crispy.
Let the pizza cool for a few minutes before slicing and serving. This will help the cheese to set and prevent the pizza from becoming soggy.
Conclusion
In conclusion, Persian pizza offers an intriguing exploration of a rich blend of cultures and flavors. It's not just a culinary delight but a testament to the timeless beauty of food and how it can bring together the most diverse elements in a delectable harmony. From its ancient, storied origins to its modern-day variations, this fusion dish has left a memorable mark on global cuisine
Modern Persian pizza, with its combination of traditional ingredients and innovative toppings, challenges the conventional notion of pizza and propels it into a new realm of taste and texture. Whether you're a seasoned food adventurer or a curious newbie, the Persian pizza is an enriching journey you don't want to miss.
Click here for more flavorful and informative advice with Orderific. To start experiencing the great benefits Orderific can bring to your business, click here now. Try Orderific!
FAQs
What sets Persian pizza apart from regular pizza?
Persian pizza uses a unique combination of spices, herbs, and toppings that are not typically easy to find on traditional Italian pizzas.
How did the concept of Persian pizza originate?
The origins are not clear, but it is believed that it was developed by either the Persian army or Iranian merchants who brought back new ingredients and ideas from other cultures.
Are the toppings on Persian pizza different from Italian pizza?
Yes, the toppings on Persian pizza are typically different from traditional Italian pizza.
Can I find Persian pizza outside of Iran?
Yes, you can find it in many countries around the world where there is a significant Iranian population.
Is it difficult to make homemade Persian pizza?
While it may take some practice and patience, making homemade Persian pizza is not overly difficult.