Imagine walking into your favorite local bar, and the bartender, without asking, starts mixing your preferred drink. Isn't that an incredible feeling of being known, being special? Welcome to the era of personalization, a strategy rapidly transforming customer experiences, including in bars and restaurants. Leveraging customer data, bars are tailoring experiences and curating personalized content, such as drink recommendations, to individual preferences. This marketing personalization strategy is not just enhancing customer satisfaction but also creating memorable experiences. With a carefully crafted personalization effort, even a simple night out becomes a unique customer journey, setting the stage for a new standard in customer experience. So, strap in and explore how bars raise the bar with personalization.
Products Are No Longer Key
A sea change occurs in the bustling world of bars and restaurants. No longer is it solely about the selection of drinks on offer. Personalization is becoming the key differentiator. The spotlight now shines on the customer journey, enhanced by a thoughtful personalization strategy.
Take a minute to picture this. Your entrance into the bar triggers an alert in the system. The bartender, informed by customer data, starts crafting your favorite cocktail. The subtle fusion of tastes, tailored to your preference, dances on your tongue. The experience is heightened by the bartender engaging you with your favorite topic, all thanks to a simple email personalization strategy.
Suddenly, the ambiance, the music, everything seems personalized to your tastes. It's like the bar is putting on a show just for you. This is not merely about product recommendations. It's about creating an environment, a personalized experience that echoes your preferences and desires. It's about content personalization, making you feel special, understood, and truly catered to.
This shift towards personalization efforts is no accident. It's a strategic move. The industry understands the value of customer satisfaction. As a result, marketing efforts are increasingly centered on individualization.
Website personalization is another tool used extensively. It remembers your preferences, offers product recommendations based on past orders, and sends personalized content via email marketing. Every interaction, whether online or offline, adds a layer to the rich tapestry of your customer journey.
Personalization strategies are rewriting the rules of customer engagement. The era of e-commerce personalization is here, making the customer king, and the product, while important, is no longer the key. The personalized experience is what sets bars apart. The future of bars lies not in their products but in offering a customized experience, turning a simple night out into a memorable event.
Segmentation Is Not Personalization
Let's clear one thing up – segmentation and personalization are different. It's a common misconception, but they're worlds apart. Segmentation groups customers based on shared characteristics. It's like grouping apples with apples, oranges with oranges. On the other hand, personalization is like handpicking each apple based on its specific details: the sweetest of the bunch, the perfect balance of tartness and sweetness, and the crispiest.
Imagine going to a bar. With segmentation, you're just another face in the crowd, another patron among many. You receive the same email marketing content as everyone in your segment. But with personalization, it's a different tale entirely. The bartender knows your name, your favorite drink, and even your preferred snack. All this is possible because of personalization strategy and the use of customer data to tailor your experience.
Feel the difference? It's like the bar is speaking directly to your soul, satisfying your cravings before you even know you have them. The ambiance and the music heighten your personalized experience, all tailored to your unique tastes.
Personalized marketing is far more effective than simple segmentation. It's not just about sending a generic email to a group of people based on shared characteristics. It's about crafting personalized content that makes customers feel unique and valued.
The outcome? A customer journey that is unique, memorable, and, above all, personal. This is the essence of personalization efforts. It's about moving beyond the general and reaching for the specific. It's about enhancing the customer experience, one individual at a time.
While segmentation has its place, it's the era of personalization we live in. So next time you walk into a bar, relish the personalized experience. After all, it's all about you!
Relevance Instead of Segmentation
Let's take a journey into the world of relevance. Imagine, if you will, walking into a familiar bar. Instantly, the ambiance adjusts to your liking. The subtle hum of your favorite music whispers through the speakers, setting the perfect mood.
In this new age of personalization, relevance takes center stage. It's not about grouping customers anymore. No, it's about knowing them as individuals. It's about making every customer feel like their presence adds value to the bar.
The bartender meets your gaze, smiles, and prepares your preferred drink. The clinking of ice in the glass is music to your ears. It's a small detail, saying, "We know you, we value you."
Suddenly, your favorite song begins to play, further enhancing your experience. The universe aligns just for you, with the bar becoming an extension of your being. Now, that's what relevance does.
Next, you receive a notification on your phone. An email marketing message from the bar offering a special discount on your favorite drinks. It's not a standard promotional email. It's personalized content derived from your customer data. Gone are the days of generic promotional emails.
Understanding your preferences and relevance transforms your night out into an unforgettable experience. It's more than just receiving product recommendations. It is about feeling acknowledged and valued. It's the magic of personalization strategy at work, turning an ordinary night into a memory.
Relevance has replaced segmentation. Bars craft personalized experiences, a warm welcome that resonates with your unique tastes. It's not just about serving drinks. It's about serving memories and creating a customized experience that leaves a mark on your heart. In the world of bars, it's all about relevance instead of segmentation.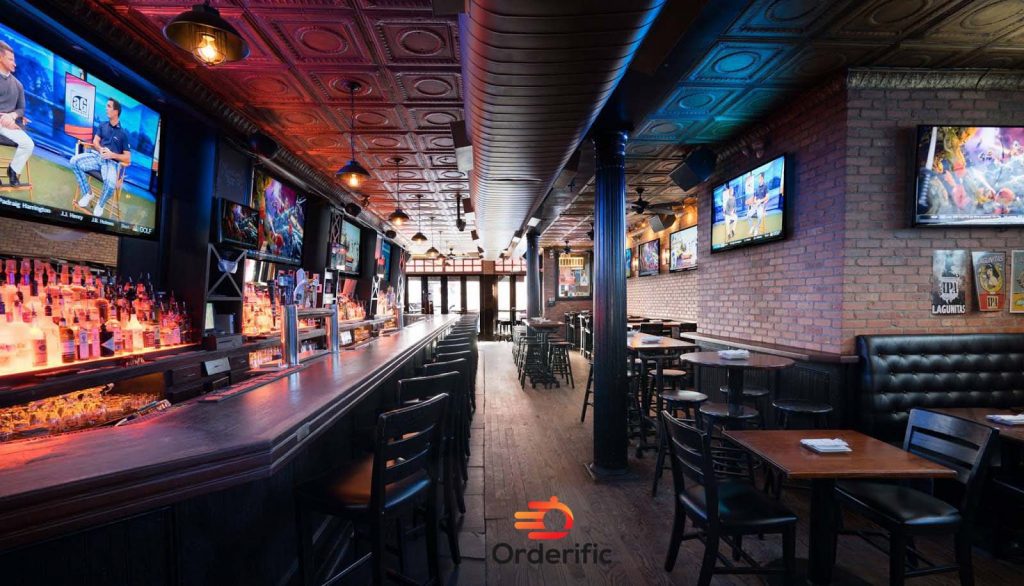 Be Data Led, Not Data Driven
Stepping into the world of personalization, let's clarify a crucial distinction: being data-led, not data-driven. This is pivotal in the approach to personalization efforts, but how does it manifest in a bar scenario?
Imagine walking into your favorite bar again. The warm, inviting glow greets your eyes as the door swings open. Immediately, your senses are engaged. The familiar scent of polished mahogany wafts in the air, punctuated by the soft clinking of glassware. This isn't just any bar experience; it's your personalized experience.
The bartender remembers you, your favorite cocktail, and even the amount of ice you prefer. This isn't because of a data-driven approach, where impersonal numbers dictate action. No, this is a data-led strategy, a human touch imbued with technology. It's about using customer data to guide decisions, not dictate them. It's about enhancing the customer journey, not controlling it.
As you settle into the plush seat, a soft notification buzzes from your phone. Checking it, you find a personalized email marketing offer for a new cocktail. Genuinely intrigued, you decide to try it. And, just like that, your customized experience is further enriched, thanks to the subtle, data-led approach to personalization. Every interaction and touchpoint is a harmonic blend of data and human intuition, making your night out even more memorable.
This shift towards a data-led approach is the new age of personalization strategy. It's more than just a buzzword. It is about creating engaging, authentic, personalized experiences that resonate with each customer. It's about ensuring you are more than just a number and that your bar experience is yours.
How Do You Know You Are Individualizing vs Segmenting?
Continuing the personalization journey, let's decipher the difference between individualization and segmentation. Walking into a bar, you immediately sense a marked contrast. In segmentation, you're a part of a larger group, tagged on essential characteristics. Here, customer data is not leveraged to its fullest potential. The bartender may serve you a famous cocktail, equally liked by your 'group.' But does it truly resonate with your taste buds?
Contrastingly, individualization paints a different picture. It's like the bartender knows your preferred drink and the exact ratio of ingredients you savor. This is the result of a thoughtfully executed personalization strategy. Individualization personalizes the experience, considers your unique preferences, and tailors the service accordingly. It's an immersive, bespoke customer journey where your distinct tastes take center stage. It's the essence of a truly personalized experience, making you feel valued, unique, and deeply understood.
What Must You Have for the Future
In the future, prepare for a heightened personalized experience. Imagine your favorite bar, illuminated by the soft hue of familiarity. As soon as your presence is detected, the ambiance swiftly adjusts, harmonizing with your mood and preferences. The music subtly shifts, playing your beloved tunes. The air carries a scent uniquely comforting to you. This is no ordinary bar visit; it's an orchestra of tailored experiences. Stepping up to the counter, the friendly bartender serves up your favorite concoction without you uttering a word.
This intimate understanding extends beyond the bar, reaching to your digital interactions. Your inbox sees bespoke offers, tailored recommendations, and personalized content, all neatly customized for you. A delicate balance of data and human intuition crafts these experiences, ensuring your journey remains uniquely yours.
Steps to Take to Create Individualized Experiences
Creating individualized experiences demands strategy, creativity, and data insight. Here's a path to personalized customer engagement that feels as intuitive as a friendly conversation.
Embrace Customer Data: The first step is collecting and analyzing customer data. From it, intricate patterns of behavior, preferences, and habits emerge. This data-driven insight forms the foundation of a successful personalization strategy.
Invest in Personalization Technology: Advanced software enables real-time personalization. By instantly processing customer data, these tools curate experiences that feel tailor-made.
Craft Personalized Content: With insights in hand, personalized content development can begin. This is about speaking directly to each customer, creating a dialogue that resonates with their unique preferences.
Real-Time Adaptation: The ability to adapt in real-time is crucial. Each interaction is an opportunity to learn and refine the approach, ensuring the personalized experience remains relevant and engaging.
Measure and Improve: Lastly, success lies in constant improvement. Regularly measuring the impact of personalization efforts and adapting strategies based on this feedback ensures a continuous evolution.
In the landscape of bars, individualization elevates customer experiences from the every day to the extraordinary. The symphony of music, the ambiance, and the taste of a perfectly crafted cocktail – all harmoniously aligned with the customer's unique preferences. It's not merely about serving drinks; it's about serving a memorable, personalized experience. This is the future of bars, where the individual reigns supreme.
Conclusion
In conclusion, personalization is the magic that transforms a typical bar visit into an unforgettable experience. Just as Orderific streamlines restaurant operations, personalization elevates the bar experience. It's your favorite song's gentle hum; the ambiance's comforting glow, and the bartender's grin as they serve your cherished concoction. This isn't mere segmentation but a journey into individualization, where each detail resonates with your unique preferences. It's the future of bars – where you are recognized, valued, and celebrated. Schedule a FREE DEMO today for more information on how Orderific can enhance your establishment with this personalized touch. Come, step into a world where every drink served is a memory created.
FAQs
How does personalization improve customer experiences in e-commerce and marketing?
Personalization in e-commerce and marketing enhances user engagement, fosters loyalty, and boosts sales by delivering tailored content and offers.
What technologies and data-driven strategies drive effective personalization?
Customer data analytics, machine learning algorithms, artificial intelligence, and real-time technology tools drive effective personalization.
Can you provide examples of brands that excel in personalized marketing?
Brands that excel in personalized marketing include Amazon, Netflix, Spotify, and Starbucks through tailored recommendations and customized customer experiences.
What are the ethical considerations for collecting and using personalization data?
Ethical considerations include obtaining informed consent, respecting privacy, ensuring data security, and using data responsibly for intended purposes.