Plant-based diets are gaining popularity not only for their health benefits but also for their flavor profiles. Plant-based pizza is one example of this trend, captivating people's taste buds with a unique and delicious twist on a classic dish. People from all dietary backgrounds are embracing this healthier alternative and enjoying a slice or two, causing a surge in plant-based pizza sales.
This pizza, which is 100% vegan, boasts ingredients that are not only good for your health but also kind to our planet. It's a feast of vibrant vegetables, hearty plant-based proteins, and melty vegan cheese, all brought together on a thin, crispy crust. It's about time we rethink our idea of pizza and explore the tantalizing, plant-forward world of vegan pizza recipes.
Why are Plant-Based Pizza Sales on the Rise?
Plant-based pizza is winning hearts and minds with its unique flavor profile, health benefits, and ethical considerations. Here are some of the reasons why more people are turning to plant-based pizza recipes:
Plant-based pizzas Aren't Just for Vegetarians Anymore
With the rise of plant-based diets, many people are looking for vegan alternatives to their favorite foods, and pizza is no exception. Plant-based pizzas offer an opportunity to try something new while still enjoying a familiar dish. Even meat eaters can get involved by trying out a vegetarian or vegan option and seeing what they think.
Plant-based pizza is packed with nutritious ingredients like vegetables, whole grains, and plant proteins. The absence of animal products means there's no saturated fat or cholesterol to worry about either. Plus, it's low in sodium and high in fiber; two things that are important for overall health.
Plant-Based Pizza is Healthy Comfort Food
Let's be honest: pizza is comfort food. It's tasty, easy to make, and always a crowd-pleaser. Plant-based pizzas take those comforting qualities and give them a healthy twist. There are so many delicious recipes out there that you're sure to find something for everyone.
Vegan pizzas can also be a good way to get kids and picky eaters to try new vegetables. By adding veggies that they wouldn't normally eat, like mushrooms or bell peppers, you can "sneak" them onto their plate without them even noticing. And if the pizza is topped with vegan cheese, it makes it even more enticing for those who are veggie-averse.
Plant-Based Pizza is an Easy, Healthy, At-Home Meal
Plant-based pizza is also a great option for those looking to eat healthier but don't want to sacrifice taste or convenience. It's easy to whip up a tasty vegan pizza in the comfort of your own home, and it doesn't require any special equipment or ingredients. There are plenty of delicious store-bought vegan crusts and ready-made vegan cheeses on the market, making it even easier to make a delicious and nutritious meal with minimal effort. 
Increased Options in Plant-Based Pizza
As more people embrace vegan eating, the options for plant-based pizza are expanding. There are now plenty of delicious store-bought and ready-made vegan pizzas to choose from, so you can enjoy a tasty meal without breaking the bank or spending hours in the kitchen.
On top of that, restaurants and pizzerias are also beginning to offer plant-based pizzas on their menus. So now you can get your favorite vegan pizza delivered right to your door!
Plant-Based Pizza is an Easy Foray Into Vegetarian Eating
Finally, plant-based pizza is an easy way to get started on a vegetarian or vegan diet. It's hard to give up your favorite foods when transitioning to a new lifestyle, but plant-based pizza lets you keep the flavors and textures you love while still eating healthy. And if it's something that you already enjoy, it makes it that much easier to stick with it.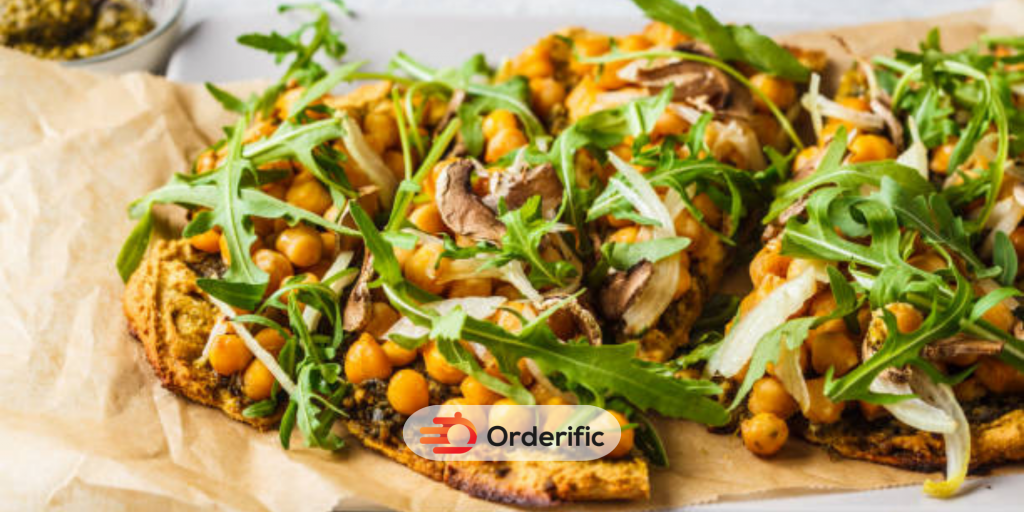 How Restaurants are Integrating Plant-Based Pizzas Into the Menu
Many restaurants and pizzerias are now offering this delicious taste on their menus. Some are even going as far as offering unique recipes with vegan versions of meats, cheeses, and sauces that mimic the flavors of traditional pizza without animal products. This is a great way to introduce a wider range of customers to plant-based eating.
These vegan options are also a great way for those who already follow a plant-based diet to enjoy a meal out. It can be difficult to find restaurants that offer vegan meals, so having these options available makes it much easier for vegans and vegetarians alike to enjoy restaurant-quality food and flavors without sacrificing their dietary preferences.
The Exciting Future of Plant-Based Pizza
Plant-based pizza is here to stay. With its delicious taste, health benefits, and ethical considerations, it's no wonder why more people are turning to vegan pizzas for their mealtime fix. As plant-based diets continue to rise in popularity, the options for plant-based pizza are sure to expand even further.
We're already seeing some exciting new developments in the world of vegan pizza. Including unique recipes with unconventional toppings and experimentations with doughs. And as more restaurants begin to offer plant-based pizzas on their menus, it will become even easier for everyone to enjoy this delicious dish – no matter what diet they follow.
Need a Point of Sale for Your Pizzeria?
If you're running a pizzeria, especially in these changing times, a reliable point of sale (POS) system is crucial. It not only simplifies transactions but also streamlines your entire operations – be it inventory management, employee scheduling, or customer loyalty programs.
Moreover, with society shifting towards contactless dining and online ordering, having a POS system that can seamlessly integrate with digital platforms can significantly enhance your restaurant's efficiency and customer satisfaction levels.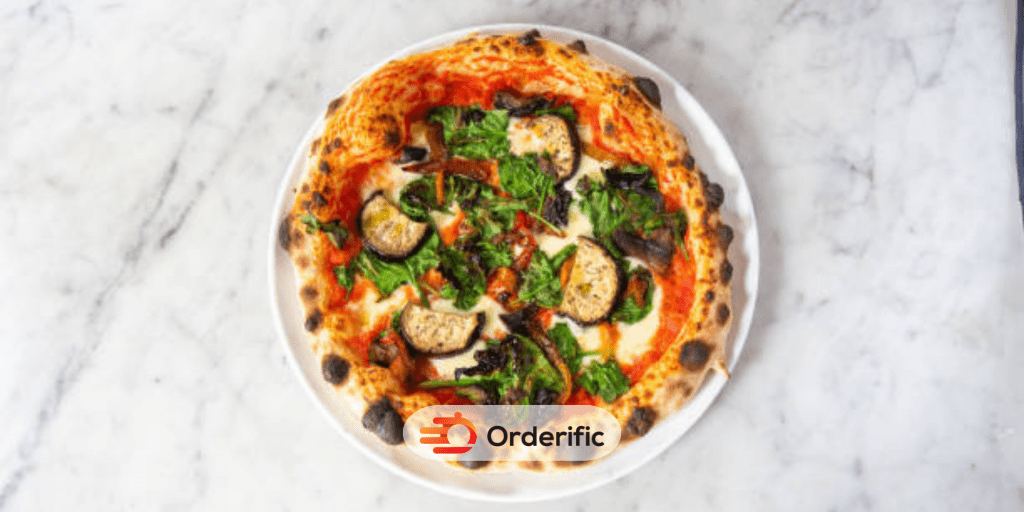 Conclusion
It is a delicious, healthy, and ethical way to enjoy this classic dish. It's no surprise that sales of vegan pizzas are on the rise. More people embracing plant-based diets and restaurants beginning to offer vegan options on their menus. As the popularity of plant-based eating continues to grow, we'll likely see even more options and recipes for plant-based pizza.
Whether you're a pizzeria owner looking to integrate vegan pizzas into your menu, or a home cook on the lookout for delicious and nutritious vegetarian recipes, look no further than plant-based pizza. You won't be disappointed by its unique flavor combinations, health benefits, and ethical considerations. So go ahead and give vegan pizza a try – your taste buds, your health, and the planet will thank you!
Click here for more flavorful and informative advice with Orderific. To start experiencing the great benefits Orderific can bring to your business, click here now. Try Orderific!
FAQs
What are the key ingredients used in plant-based pizza, and how do they replace traditional pizza toppings like cheese and meat?
Most plant-based pizzas use vegetables, vegan cheeses made from nuts or tofu, and plant-based proteins to replace the traditional toppings.
Are there any specific plant-based pizza crust options available, such as gluten-free or cauliflower crusts?
Yes, there are many different crust options available for plant-based pizzas.
Can you suggest some creative and flavorful plant-based pizza topping combinations to try for a delicious and satisfying meal?
Some great flavor combinations for plant-based pizzas include mushrooms and olives, roasted red peppers and arugula, and sundried tomatoes and artichoke hearts.
Are there any other tips you would recommend when preparing a delicious vegan pizza?
One tip is to make sure that your pizza pan is preheated before adding the toppings, as this will help ensure a crisp and evenly cooked crust.
In what ways can Orderific help businesses running pizzerias increase their efficiency?
Orderific is a powerful point of sale (POS) system that helps restaurants streamline their operations.