PLS check cashers will help you save yourself time and money by avoiding bank lines. It helps to take advantage of a more convenient way to cash checks. PLS Check Cashing offers services that can help make it easier for you to access the funds you're entitled to. Whether it's personal or business checks, payroll, or government-issued payments, this check cashing service gives customers on-the-spot access to their money without having any banking accounts. 
With PLS, customers get fast access to their cash and gain additional benefits such as no hidden fees and no filling out forms – everything is done in minutes! In this blog post, we will explore everything you need to know about PLS Check Cashing services, from understanding its range of payment types and plan offerings – providing readers with invaluable insight into advanced options available whenever they require quick access to their funds.
What is PLS Check Cashing?
PLS Check Cashing offers a convenient financial solution for individuals seeking to quickly and effortlessly cash their checks. Whether it's a payroll or government check, they provide a seamless process that saves both time and energy. Say goodbye to the need for traditional bank accounts or enduring lengthy queues. With multiple branches nationwide, PLS stands as a hassle-free choice, granting easy access to funds without the typical banking formalities.
PLS Check Cashing Services
PLS Check Cashing Services are a convenient and reliable option for those who need to cash a check quickly. With over 300 locations throughout the United States, PLS offers competitive rates and friendly service to ensure that customers have a positive experience. In addition, PLS also provides services such as money transfers, bill payments, and prepaid debit cards.
Whether you need cash in hand or need to pay bills, their services can help you get it done efficiently and effectively. Visit a PLS location near you to experience their exceptional customer service and convenient financial solutions.
1. Types of Checks Accepted
At PLS, cashing your check is a breeze with a range of options tailored to your needs. Their check cashing services cover various check types, ensuring quick and convenient access to your funds. Visit your nearby PLS store today to discover more about the accepted check types and how their reliable financial solutions can assist you:
They accept a variety of checks, including:
Payroll checks
Tax refund checks
Government checks
Insurance checks
Personal checks
Pre-printed money orders
Experience hassle-free financial services and swift access to your money at PLS. Explore the diverse check cashing options available to you and make the most of their convenient offerings.
2. Fees
PLS offers check cashing services with varying fees depending on the type of check and the amount.
For payroll checks, recurring government benefits, and PLS money orders up to $1,000, the fee is 1% + $1. 
However, rates for cashing larger checks, other types of checks, and other money orders will vary based on the type and amount of the check and other risk factors. 
For money orders not issued by PLS, fees may differ. In New York, PLS lowered their check cashing rates to 1.99% for cashing payroll checks, recurring government benefits, and PLS Money Orders.
You will need a valid, government-issued photo ID to cash a check at PLS. It is recommended to check with a store associate for more information on fees and what to expect. Most PLS locations are open 24/7 for your convenience.
3. Limits
PLS's check cashing limits differ across states due to varying regulations. To determine the specific limit in your state, it's advisable to consult your local PLS store or refer to their official website.
How to Cash a Check at PLS
Please adhere to the following steps:
Ensure you have a current and valid government-issued photo ID, such as a driver's license or passport, on hand.
Sign the back of the check in the presence of the cashier.
Approach the cashier with both the endorsed check and your ID for verification.
Opt to cash the check and cover the associated fee as indicated.
Collect your cash from the cashier upon completion.
Feel free to get in touch with any store associate if you need help with cashing your check.
PLS Check Cashing Locations
PLS Financial Services operates check cashing services in various locations across the United States. To find a location near you, you can visit their website and use the store locator tool. Most PLS locations are open 24/7 for your convenience. 
Additionally, you can use online directories such as Yellow Pages to find locations near you. Foursquare also provides information on stores, including photos and tips from visitors. 
Alternatives to PLS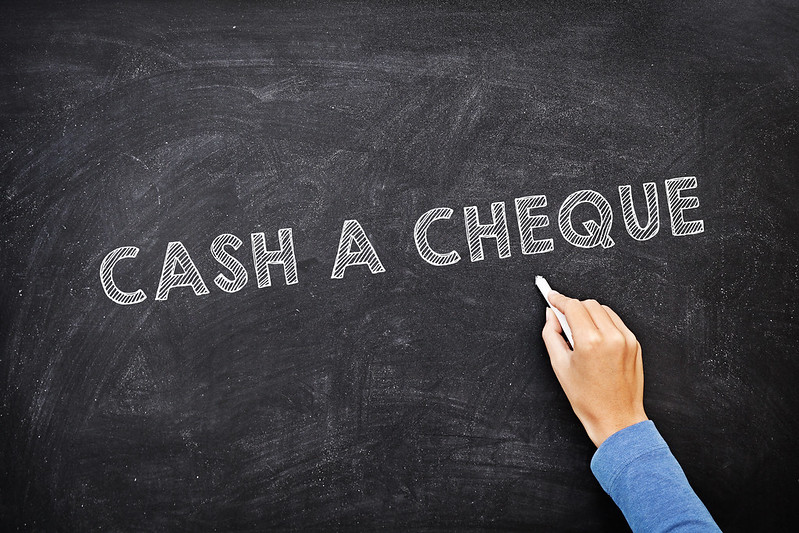 If you're tired of shelling out excessive fees to cash your paycheck, it's high time to explore alternatives beyond PLS Check Cashing. Many reputable banks and credit unions provide free checking accounts with convenient direct deposit features. This means your hard-earned money can be seamlessly deposited into your account without any additional costs.
Furthermore, consider the option of payroll cards offered by certain employers. These cards function much like debit cards, giving you easy access to your funds without the hassle of dealing with physical checks or the burden of cashing them. Say goodbye to unnecessary fees and move smartly toward preserving your earnings. Take the initiative to discover the right solution that perfectly aligns with your financial needs.
Here are some alternatives:
1. Other Check Cashing Services
Alongside PLS, there are other options for check cashing services, including notable competitors like CheckIntoCash. To make an informed decision, it's advisable to conduct research and compare the fees and services provided by different check cashing providers.
2. Banking Options for Check Cashing
If you possess a bank account, you have the option to deposit a check into your account and then access the funds through withdrawals at a later time. Certain banks even provide the convenience of mobile check deposits, enabling you to utilize your smartphone to make check deposits. Nevertheless, in situations where you lack a bank account or your existing account is no longer operational, opting for check cashing services is a more suitable and hassle-free alternative.
3. Pros and Cons of Using PLS Check Cashing
Advantages:
Unparalleled Convenience: PLS check cashing services are effortlessly accessible with an extensive network of locations spanning the United States, many of which operate round-the-clock.
Swift Cash Accessibility: It ensures rapid access to funds, proving invaluable when immediate access to money is paramount.
Versatility in Check Types: PLS accommodates an array of check types, encompassing payroll, personal, government, tax refund, stimulus, business, and even out-of-state checks.
Drawbacks:
Fee Accumulation: The accumulation of PLS check cashing fees, particularly for substantial checks, could become noteworthy; fee structures fluctuate based on check type, amount, and associated risk factors.
Fraud Vulnerability: Engaging with check cashing services inherently invites a degree of risk, potentially heightened in the absence of transaction fees.
Diverse Alternatives Available: The realm of check cashing services and banking solutions boasts a variety of alternatives. To make an informed choice, it's advisable to delve into comprehensive research, meticulously comparing fees and services.
Conclusion
In summary, PLS Check Cashing Service offers a convenient and expeditious approach to transform your checks into cash. With their extensive network of branches and 24/7 availability, accessing your funds becomes swift and trouble-free. Nonetheless, it's essential to remain conscious of the accompanying charges, which have the potential to erode your overall earnings over time. Additionally, there's a fundamental risk of fraudulent activities that demands consideration.
Hence, it's vital to delve into alternative solutions such as no-cost checking accounts equipped with direct deposit capabilities, payroll cards, and other check-cashing alternatives. These alternatives may present more economical and secure avenues for money management. Ultimately, the optimal decision hinges on your specific situation and requirements. It's advised to conduct comprehensive research, meticulously compare all feasible choices, and only then finalize your decision.
Want more insightful tips? Explore other Orderific blogs and arm yourself with the information you need to make smart financial decisions.
FAQs
Q. What are the fees for cashing a check at PLS?
Ans. The fees associated with cashing a check at PLS are subject to variation. Generally, the fees range between 1% to 5% of the total check value.
Q. Is there a limit to how much I can cash at PLS?
Ans. PLS imposes differing withdrawal limits, contingent on the specific check type and risk analysis.
Q. What are the requirements for cashing a check at PLS?
Ans. When cashing a check at PLS, a valid government-issued photo ID, such as a driver's license or passport, is a prerequisite.
Q. How long does it take to cash a check at PLS?
Ans. The process of cashing a check at PLS is generally swift, taking just a few minutes to complete.
Q. Are there any risks or downsides to using PLS Check Cashing?
Ans. Accumulating fees, particularly for larger checks, is a potential concern, and vigilance against fraud remains essential.
Q. What should I do if I have a problem with my PLS Check Cashing transaction?
Ans. Should any issues arise with your PLS Check Cashing transaction, reaching out to PLS customer service or conversing with a store associate at the specific branch where the check was cashed is recommended.