Introduction
Welcome to the world of modern dining, where technology is reshaping traditional food services, and POS system integration is leading the charge. In an era of progressive e-commerce, integrating your POS system with other platforms like accounting software is more than just a luxury – it's necessary. Whether with an e-commerce platform or inventory management system, POS integration provides a seamless connection between multiple operational facets, from tracking sales to managing inventory.
An integrated POS system, often found in small businesses, alleviates the complexities of payment processing and online ordering, enhancing the overall customer experience. With the integration of POS software and the proper POS hardware, such as card readers for credit card processing, businesses can adapt and thrive in this dynamic environment. By leveraging the power of POS integration, your business can streamline operations, maximizing efficiency and profitability. So, whether you use Shopify POS, Lightspeed Retail POS, or Square POS, integration is the key to unlocking your full potential.
How Does POS Integration Work?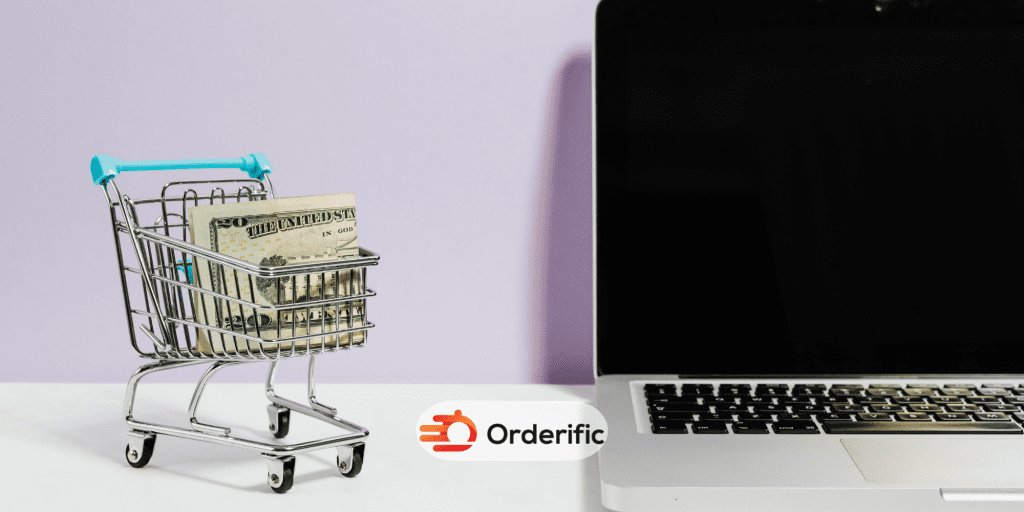 POS Integration is a transformative force in the realm of modern dining. Whether it's Shopify POS, Lightspeed Retail POS, or Square POS, the integration with other systems is crucial to streamline operations. Here's why.
With POS integration, your accounting software becomes your best friend. Every sale from your POS system is automatically reflected in your accounting records, with no need for manual data entry. This real-time updating of financial data simplifies bookkeeping tasks and reduces human error. In short, POS integration, whether it's ecommerce POS integration or integrating with other systems like HR data integration, is the secret to operational efficiency in modern dining.
Why POS Integration Is A Vital Part Of Restaurant Accounting Software
POS integration is a vital component of restaurant accounting software for several reasons. Firstly, it streamlines the entire process, making accounting tasks less daunting and time-consuming. By integrating the POS system, all sales data, transactions, and inventory information are automatically synced, eliminating the need for manual data entry and reducing the chances of errors.
Secondly, POS integration provides real-time insights into the financial health of the restaurant. With accurate and up-to-date data, restaurant owners and managers can easily track sales, monitor inventory levels, and analyze financial reports.
Furthermore, POS integration enhances efficiency and productivity. By automating tasks such as inventory management, sales reconciliation, and financial reporting, restaurant staff can focus more on providing excellent customer service and improving operations. This leads to increased productivity, reduced operational costs, and ultimately, improved profitability.
What POS Integration Means For Financial Reporting
1. Daily Sales Summary
The Daily Sales Summary is a crucial aspect of financial reporting, and POS integration significantly streamlines this process. Once integrated, your POS system automatically tracks and records every sale, providing a comprehensive daily sales summary. This real-time data not only eliminates the need for manual data entry but also ensures that your sales records are consistently accurate and up-to-date. Furthermore, with a digital record of every sale, comparing and analyzing daily sales data becomes straightforward, enabling business owners to identify trends, monitor performance, and make informed strategic decisions. Ultimately, POS integration makes the daily sales summary less of a task and more of a tool for enhancing business performance.
2. P&L Statement
The Profit and Loss (P&L) statement, another critical facet of financial reporting, is made far more accessible and accurate with POS integration. Integrating your POS with accounting software can automate the creation of your P&L statement, eliminating manual calculations and the risk of human error. With real-time sales data automatically fed from your POS into the accounting system, restaurant owners can get an immediate snapshot of their financial performance. Beyond simply reflecting profits and losses, an integrated POS system can provide detailed insights into revenue streams, cost of goods sold (COGS), and operating expenses. This level of detail, readily available at your fingertips, allows for strategic decision making, cost analysis, and identification of growth opportunities. POS integration, in essence, transforms the P&L statement from a static report into a dynamic tool for business enhancement.
3. Labor Data
When you integrate your POS system with your HR or payroll system, it automatically collates and analyzes labor data. It provides real-time insights into labor costs, employee productivity, and staffing needs. This eliminates the need for manual data crunching and offers a precise understanding of your labor costs in relation to your sales.
Moreover, with POS integration, forecasting labor needs becomes substantially more accurate. It allows you to align staffing levels with projected sales, helping to avoid overstaffing or understaffing. This leads to enhanced operational efficiency, improved customer service, and, ultimately, increased profitability.
In essence, POS integration transforms labor data from a mere statistical representation into a powerful instrument for strategic planning and operational optimization. It's an essential tool for any modern dining establishment aspiring to maximize efficiency, reduce costs, and enhance profitability.
How POS Integration Improves Operational Reporting
1. Flash Report
The Flash report is a practical tool for any restaurant owner seeking an instantaneous snapshot of their establishment's performance, and POS integration makes this tool even more powerful. With your POS system integrated with your accounting software and other operational systems, the data compilation for your Flash report becomes an automated, streamlined process. Sales data, labor costs, inventory levels – all these critical aspects of your operation are compiled in real time, providing you with a comprehensive overview at a glance. POS integration turns the Flash report from a tedious, time-consuming task into an efficient, highly accurate tool for performance tracking and strategic planning. This real-time overview can alert you to potential issues before they become problems, and highlight opportunities for growth and improvement. With POS integration, the Flash report becomes a vital instrument in maintaining operational efficiency and driving business growth.
2. Recipe Costing
Recipe costing is another critical component of operational reporting that can greatly benefit from POS integration. Knowing the cost of each dish in your menu is paramount to effectively controlling your expenses and maximizing your profits. POS integration with your inventory management system can automate the process of recipe costing, providing real-time updates as ingredient prices change. This integration allows you to track the cost of each ingredient, calculate the total cost of each recipe, and compare it with the selling price to determine your profit margin. Furthermore, POS integration with recipe costing can aid in menu engineering, helping you identify high-profit and high-popularity items to promote. In essence, POS integration transforms recipe costing from a tedious, manual task into a dynamic, automated process that can positively impact your bottom line.
3. Menu Engineering
Menu engineering is a strategic process of optimizing a restaurant's menu for profitability and customer satisfaction. With POS integration, this process can be significantly enhanced. By integrating your POS with your inventory and sales data, you can gain real-time insights into the popularity and profitability of each menu item. This data can inform decisions on menu design, pricing, and promotions. For instance, high-profit and high-sales items can be featured prominently on the menu, while low-profit or low-sales items can be re-evaluated or removed. Additionally, POS integration can help determine the optimal pricing for each menu item, based on its cost and popularity. Thus, POS integration takes the guesswork out of menu engineering, providing valuable data-driven insights for strategic decision-making. In short, POS integration transforms menu engineering from a subjective art into an objective, data-driven science – a crucial advantage in the competitive world of modern dining.
4. Smart Scheduling
Smart scheduling is a crucial operational aspect that can significantly benefit from POS integration. When your POS system is integrated with your HR or payroll system, it can effectively streamline the scheduling process. Real-time sales data from the POS system can help forecast staffing needs, enabling you to align your staff schedules with expected business volume. This means you can avoid overstaffing during slow periods and understaffing during busy times, optimizing your labor costs. Furthermore, POS-integrated scheduling can account for employees' availability and preferences, enhancing staff satisfaction and reducing turnover. By automating the scheduling process, POS integration reduces administrative work, minimizes scheduling errors, and enhances operational efficiency. In short, POS integration turns smart scheduling from a time-consuming chore into an efficient, data-driven process, helping modern dining establishments save time, reduce labor costs, and improve staff morale.
5. Smart Operations
In the challenging sphere of modern dining, POS integration plays a pivotal role in smart operations. When a POS system is integrated with various operational facets like inventory management, HR data, and ecommerce platforms, it paves the way for intelligent, data-driven operations. Real-time sales data, labor costs, inventory levels – all these crucial parameters are at your fingertips, informing decisions and strategies. For instance, if inventory levels are low, the system can automatically place orders, mitigating the risk of running out of stock. Similarly, POS integration can track peak business hours, helping to optimize employee scheduling and enhance customer service. In essence, POS integration makes operations not just smart but also seamless, efficient, and profitable. By harnessing the power of POS integration, modern dining establishments can stay ahead in the game, ensuring high operational efficiency, superior customer service, and impressive bottom-line results.
Conclusion
In the dynamic landscape of modern dining, the importance of POS integration cannot be overstated. By seamlessly integrating with accounting software, HR data, and ecommerce platforms, POS systems transform operations from being labor-intensive to data-driven. This integration streamlines tasks, reduces errors, provides real-time insights, and, ultimately, enhances efficiency and profitability. From financial reporting and operational reporting to labor data management and smart operations, POS integration is the backbone that supports and streamlines every facet of restaurant management. As we embrace the future of dining, the integration of POS systems becomes not just an appealing option, but a compelling necessity for any business looking to thrive in this competitive industry. Are you ready to harness the power of POS integration to optimize your restaurant operations? Get in touch with Orderific to book a demo and discover how our solutions can revolutionize your business!
FAQs
What is POS system integration?
POS system integration is the process of connecting your POS system with other business applications like accounting software and ecommerce platforms to streamline operations.
How does POS system integration benefit my business?
POS system integration automates operational processes, enhances efficiency, provides real-time business insights, and can boost your profitability.
What are the key features of a well-integrated POS system?
A well-integrated POS system should offer features such as real-time sales tracking, automated inventory management, seamless accounting integration, and efficient labor data management.
Can I integrate my existing systems with a new POS system?
Yes, most modern POS systems allow seamless integration with existing systems.
Is POS system integration secure for sensitive customer data?
Absolutely, modern POS systems employ robust security measures to protect sensitive customer data.