Introduction
In the competitive landscape of the restaurant industry, foresight spells the difference between success and failure. As a restaurant owner or operator, imagine the power of predicting customer preferences, understanding customer behavior, and being able to make informed decisions based on valuable insights. This is where predictive analytics in restaurants come into play, allowing you to unlock insights from restaurant data and data analytics. This powerful tool of data science, fuelled by big data, has the potential to revolutionize restaurant analytics.
It goes beyond traditional restaurant reporting and inventory management, ushering in a new era of efficiency and customer satisfaction. Predictive analytics and data analysis can provide an in-depth understanding of customer feedback, enabling restaurant owners to enhance the customer experience and refine their menu items. Leveraging restaurant predictive analytics is not just about being technologically savvy—it's about harnessing business intelligence to drive profitability. So, let's dive in and explore how predictive analytics can save your restaurant money.
Predictive Analytics Can Limit Food Waste
Predictive analytics is a game-changing tool in tackling the prevalent problem of food waste in the restaurant industry, which has a direct impact on profitability. By harnessing the power of accurate predictions of customer demands, you can optimize your inventory management system to ensure that you stock only what you truly need. This means that you can efficiently anticipate peak hours and identify popular menu items, resulting in a significant reduction of food waste. As a result, not only will you save money on food costs, but you will also contribute to a more sustainable business model that aligns with the growing demand for environmentally conscious practices in the industry. With the implementation of predictive analytics, your restaurant can pave the way for a more efficient and responsible approach to food management, while simultaneously enhancing your bottom line.
Using Predictive Analytics Can Increase Sales
By harnessing the power of predictive analytics, restaurants can experience a significant boost in sales. The ability to anticipate customer preferences and behavior patterns allows for the creation of a data-driven menu that caters to current trends and individual tastes. Through timely analysis of this data, restaurants can strategically plan targeted promotions and discounts during slow periods, enticing customers to visit more frequently and try new offerings.
Furthermore, the insights gained from predictive analytics can also help restaurants staff appropriately during peak times, ensuring excellent customer service that can lead to repeat business and positive word-of-mouth. With the right staffing levels, restaurants can provide efficient and attentive service, enhancing the overall dining experience.
In addition, predictive analytics can provide valuable insights into customer preferences and trends, allowing restaurants to make informed decisions about menu changes, ingredient sourcing, and even future expansion plans. This proactive approach, driven by data and analytics, not only contributes to increased sales and customer satisfaction but also positions restaurants as industry leaders in innovation and customer-centricity.
In summary, the integration of predictive analytics in the restaurant industry has the potential to revolutionize the way businesses operate. By leveraging data-driven insights, restaurants can optimize their offerings, create personalized experiences, and achieve sustainable growth in an increasingly competitive market.
Using Predictive Analytics Can Automate Ordering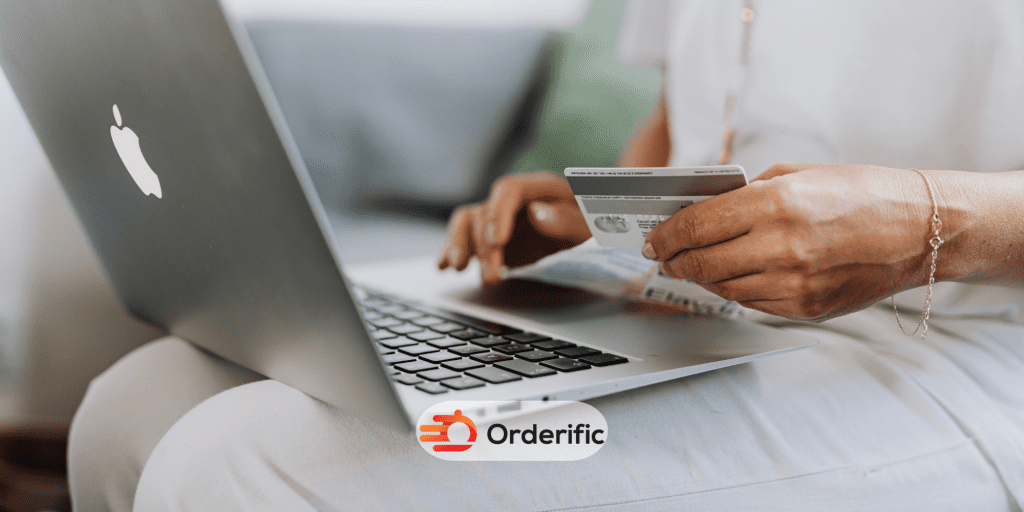 Predictive analytics can revolutionize your restaurant's ordering process, resulting in not only cost savings but also enhanced efficiency. By harnessing the power of data, you can anticipate customer ordering patterns and accurately predict menu item popularity. This valuable insight enables the implementation of automatic reordering systems, effectively minimizing human error and ensuring timely restocking of ingredients. Additionally, by avoiding overstocking, which often leads to wastage, you can further optimize your inventory management. The automation of the ordering process through predictive analytics adds another layer of efficiency, ultimately reducing costs and increasing your profit margin. Embrace this advanced approach to streamline operations and elevate your restaurant's success.
Conclusion
In conclusion, predictive analytics offers a strategic advantage in the demanding restaurant industry. It reduces food waste, drives sales, and automates ordering, all while providing invaluable insights into customer behavior. This tool empowers restaurant owners to make informed decisions that can significantly enhance their profitability. Remember, it's not just about keeping up with technology; it's about turning data into intelligence that can shape and steer your business success. At Orderific, we specialize in helping restaurants unlock the power of predictive analytics. Don't let your restaurant lag behind in this data-driven era. Schedule a demo with us today, and let's start your journey towards greater efficiency and profitability.
FAQs
How are predictive analytics used in the restaurant industry to improve operations?
It helps restaurants optimize inventory, boost sales, and automate ordering systems for enhanced efficiency.
What types of data are commonly analyzed using predictive analytics in restaurants?
Customer behavior data, sales data, and inventory data are commonly analyzed.
Can you provide examples of successful implementations of predictive analytics in restaurants?
Yes, major fast food chains like Starbucks and McDonald's successfully use predictive analytics to improve their operations.
What challenges might restaurants face when adopting predictive analytics solutions?
Adopting predictive analytics may pose challenges such as data privacy concerns, financial investment, and the need for technical expertise.