In today's rapidly evolving business landscape, where efficiency and innovation are paramount, organizations are on a relentless quest for tools that can streamline complex processes. Among the myriad of solutions available, Proliant Payroll has emerged as a frontrunner.
This is especially evident in the HR sector, a critical department inundated with multifaceted tasks. But what makes it so distinctive? Beyond its capability to proficiently manage employee wages, this software offers a comprehensive approach that reshapes the very foundation of the payroll and HR functions.
It's not just about number crunching or data entry, Proliant Payroll is about harnessing technology to bring about transformative change. Whether it's integrating various HR functions, ensuring regulatory compliance, or enhancing employee experience, this software encapsulates a vision for a more organized, efficient, and proactive HR department, setting a benchmark for the industry.
Benefits of Using Proliant Payroll Software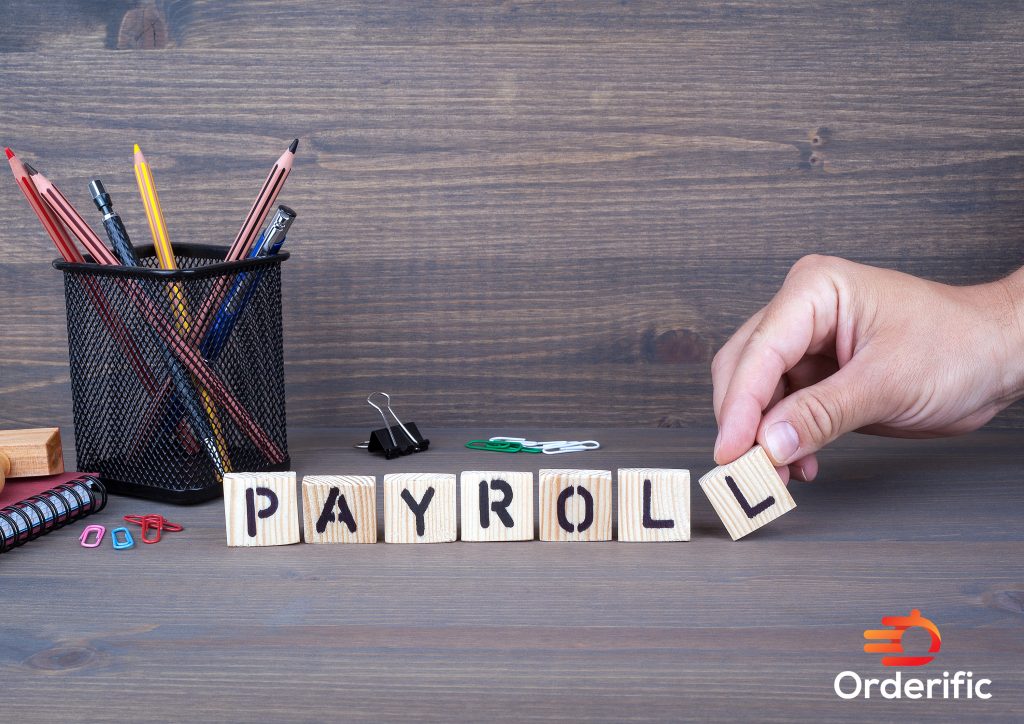 Navigating the complexities of human resources and payroll processing can be a daunting task for many organizations. But with the right tools in hand, such as the Proliant Payroll Software, these tasks can not only become manageable but also efficient. Let's delve into the prime benefits of adopting this dynamic software:
Increased Accuracy
Error-Free Processing: One of the paramount concerns in payroll is the potential for errors. Manual calculations or dated systems can lead to discrepancies. Proliant Payroll, with its advanced algorithms and automated processes, drastically reduces these errors, ensuring employees get their accurate dues on time, every time.
Regulatory Compliance: Keeping up with tax codes and labor laws is a dynamic challenge. This software automates updates, ensuring that the payroll process remains compliant, saving businesses from potential fines or legal troubles.
Time and Money Savings
Automated Processes: Time-intensive tasks like data entry, tax calculations, and benefits computations are automated, freeing up hours that can be better utilized.
Cost Efficiency: While there's an initial investment in the software, the long-term savings in terms of reduced man-hours, minimized errors, and efficient processes ensure a positive return on investment.
Simplified HR Department Workload
Integrated Systems: Proliant Payroll acts as a hub, seamlessly integrating with other HR processes, from recruitment to benefits administration, creating a cohesive ecosystem.
Employee Self-Service Portal: Employees can access their payslips, tax forms, and other essential data without HR intervention, reducing queries and administrative burdens.
Streamlined Workflows: With all payroll-related data in one place, HR can easily manage, analyze, and report without juggling multiple systems or spreadsheets.
Features of Proliant Payroll Software
In a business realm where precision, efficiency, and user-friendliness are indispensable, Proliant Payroll Software stands as an exemplar of all three. This robust software goes beyond mere payroll processing, offering a suite of features that cater to diverse HR and payroll needs. Let's delve into the standout features that set Proliant apart:
Comprehensive Payroll Management
Holistic Approach: From basic wage calculations to intricate salary components like bonuses, deductions, and reimbursements, Proliant offers an all-encompassing solution.
Multi-State and Multi-Country Payrolls: For organizations with a wider footprint, the software adeptly handles varying tax regulations and labor laws across different states and countries.
Integration Capabilities: The software can effortlessly integrate with other HR systems, ensuring a seamless flow of employee data and other relevant information.
Automated Tax Filing
Stay Updated: Tax regulations can be dynamic. Proliant ensures businesses stay compliant by auto-updating any changes in tax codes.
Effortless Submissions: With built-in e-filing capabilities, Proliant can directly submit tax documents to appropriate authorities, minimizing manual intervention.
Audit Trails: Track every transaction with detailed logs, providing transparency and making audits a breeze.
Employee Self-Service Portal
Empowerment at its Best: Allow employees to access their payslips, tax documents, and other vital data anytime, anywhere. This not only fosters transparency but also reduces the administrative load on HR.
Interactive Dashboard: A user-friendly interface ensures even those not tech-savvy can navigate with ease.
Data Management: Employees can update personal details, ensuring the HR database remains current without frequent manual updates.
Customizable Reporting
Data-Driven Decisions: Generate a myriad of reports, from payroll summaries to detailed tax reports, assisting in informed decision-making.
Tailored Insights: Customize reports based on specific parameters, ensuring relevant data is always at the fingertips.
Export and Share: Easily export reports in various formats and share them with stakeholders, ensuring everyone stays on the same page.
With such a comprehensive suite of features, Proliant Payroll Software establishes itself as a must-have tool for organizations looking to streamline their payroll processes while ensuring accuracy, compliance, and employee satisfaction.
How Proliant Payroll Software Works
Adopting new software can be intimidating for any organization. The concerns often revolve around its complexity, integration capabilities, and the support provided. Proliant Payroll Software, understanding these concerns, has designed its software to be both robust and user-friendly. Here's a breakdown of how it functions:
Integrations with HR Systems
Seamless Synchronization: Proliant is built with integration at its core. Whether an organization uses an existing HR platform, a time tracking tool, or any other employee management system, Proliant can effortlessly synchronize with them. This means data flows smoothly across platforms without the need for repetitive manual entries.
Data Consistency: By integrating with other HR systems, Proliant ensures that there's uniformity and consistency in employee data. Any update in one system reflects across all platforms, ensuring accuracy.
Plug and Play: Proliant supports a multitude of plugins and has a flexible API, making the integration process straightforward and minimizing downtime.
Easy-to-Use Interface
Intuitive Design: Recognizing that users may range from tech novices to experts, Proliant's interface is designed to be intuitive. Common tasks are easily accessible, and the dashboard provides a clear overview of essential metrics.
Guided Navigation: For more complex tasks, users are provided step-by-step guidance, ensuring they never feel lost. This reduces the learning curve and enhances user adoption rates.
Mobile Responsiveness: Recognizing the mobile-first world, Proliant's interface is designed to be responsive. This ensures that HR teams and employees can access it on-the-go, from any device.
Dedicated Customer Support
Round-the-Clock Assistance: Challenges don't adhere to business hours, and neither does Proliant's support team. They are available to assist clients whenever a query or concern arises.
Knowledgeable Experts: Proliant's customer support isn't just about troubleshooting; it's about offering solutions. The team comprises experts who understand both the software and the intricacies of payroll and HR.
Resource Library: Beyond direct support, users have access to a comprehensive library filled with tutorials, FAQs, and best practices, ensuring they can self-serve most of their queries.
Proliant Payroll Software, with its combination of robust features, easy navigation, and unparalleled support, ensures organizations can transform their payroll processes with confidence, knowing they're backed by one of the industry's best.
Proliant Payroll Pricing Options
While the features, integrations, and user interface of Proliant Payroll Software undoubtedly make it a standout option in the payroll software market, a crucial determinant for many organizations is cost. Let's dive into the various pricing options available and what they entail:
Tiered Pricing
Basic: This tier covers essential payroll functionalities suitable for small businesses or startups. It includes core payroll processing, basic reporting, and some level of integration with HR tools.
Advanced: Aimed at medium-sized businesses or those with a more complex payroll structure, the Advanced package adds features like automated tax filing, a broader range of integrations, and advanced reporting tools.
Premium: Tailored for large enterprises or organizations with unique payroll needs, this tier offers complete features, including comprehensive integrations, an employee self-service portal, customizable reports, and priority support.
Custom Pricing
For businesses with specific requirements or those that fall between the defined tiers, Proliant offers customized pricing. This ensures that organizations only pay for the features they need.
Add-Ons
Proliant understands that businesses evolve, and so do their requirements. Hence, there's flexibility to add features or services to your package, whether it's a new integration or an advanced reporting tool.
Transparent Quotation
Proliant believes in transparency. Organizations can request a detailed quote based on their requirements. This quote will break down costs, ensuring there are no hidden fees or surprises.
Proliant Payroll Software offers a gamut of features and tools designed to streamline payroll processes, it also ensures that its pricing structure is flexible, transparent, and provides value for money. Organizations can choose a plan that best aligns with their needs, size, and budget, ensuring a win-win for all.
Conclusion
In the intricate and often overwhelming maze of payroll software options available in today's market, Proliant Payroll stands tall, distinguishing itself as a paragon of efficiency, precision, and trustworthiness. Unlike many of its counterparts, Proliant is more than just a computational tool. It represents a forward-thinking approach, an embodiment of innovation designed to align with the evolving needs of modern businesses.
With Proliant, companies aren't just buying software; they're making a strategic investment into a brighter, smoother operational future. It promises not only to simplify the intricate processes of payroll management but also to enhance the overall experience for both the HR department and the employees.
In case you want more content like this, visit Orderific right now!
FAQs
How does Proliant Payroll differ from other payroll software?
Proliant Payroll offers a holistic approach, focusing on integration, user-friendliness, and unparalleled customer support.
What features does Proliant Payroll offer?
From comprehensive payroll management to employee self-service portals, Proliant offers a suite of features designed for optimal HR operations.
How much does Proliant Payroll cost?
Pricing varies based on organizational needs. It's best to reach out to Proliant directly for a tailored quote.
Is Proliant Payroll suitable for small businesses?
Absolutely. Proliant's scalable solutions cater to businesses, both big and small.
Can Proliant Payroll integrate with other HR systems?
Yes, one of Proliant's strengths is its robust integration capabilities with various HR systems.
What kind of customer support does Proliant Payroll provide?
Proliant offers dedicated customer support, ensuring that businesses always have guidance and assistance when needed.