Traditional menus are losing relevance in the rapidly evolving digital landscape as customers increasingly embrace technology. To cater to the tech-savvy clientele, restaurants and hotels seek innovative solutions that offer convenience and efficiency. The QR code menu has emerged as a promising option among these alternatives.
As of January 2023, 5.16 billion users globally, 64.4% of the world's population, have scanned a QR code. QR codes are most commonly used for product information (51.5%), followed by event details (19.8%), offers (12.5%), and app downloads (8.2%).
QR code menus make accessing a restaurant or hotel's offerings easy, replacing physical menus as smart devices gain popularity. To learn how QR code menus can make your restaurant business more successful, understand why they are better than traditional options.
This blog post will discuss why QR Code Menu is better than a traditional one for restaurants and hotels.
A brief about QR code
QR codes have become essential to everyday life, yet not everyone fully grasps their purpose. They possess the power to store a wealth of information beyond product details. Website links, contact info, and even text messages can all reside within these codes.
Scanning a QR code is effortless — you only need to point your phone camera with a QR code reader. Once scanned, the code can seamlessly transport you to a website or even prompt the download of a relevant app. As businesses increasingly utilize QR codes in various ways, it's valuable to understand their purpose and operation.
What are the advantages of having a menu in the form of a QR Code?
In today's fast-paced world, people want quick and easy access to information. A QR code menu lets customers quickly scan a code with their smartphone and access a digital menu. They can explore food and drink choices without needing to touch menu cards handled by others before them.
QR code menus keep customers updated with the latest offerings and specials, providing a seamless solution for restaurants. With effortless updates, patrons always have access to the freshest information. By utilizing QR code menus, restaurants can enhance the dining experience, ensuring safety, speed, and convenience for their valued customers.
Benefits of creating QR code restaurant menus
In our fast-paced digital age, customers expect convenience in every aspect of their lives, including dining out. QR code menus are crucial in this context, serving an essential role. These innovative and user-friendly solutions offer a multitude of benefits to both restaurant owners and patrons alike.
With their seamless integration and ease of use, QR code menus transform the dining experience and enhance customer satisfaction. By embracing innovation, restaurants can elevate the dining experience, providing hassle-free menu access and informed choices for customers.
With QR codes, patrons can effortlessly peruse menus sans any physical contact, thus curbing the spread of germs. QR code menus facilitate faster food ordering and payment processing, allowing restaurants to serve more customers and increase revenue.
Additionally, QR codes enable restaurants to promote their specials and deals, enticing customers to return. In conclusion, the benefits of using QR code menus in restaurants go beyond convenience, leading to satisfied customers and increased income.
Improved response time
QR code menus transform the food ordering process, significantly reducing wait times. With a simple scan, customers can easily access digital menus, place orders, and make payments. This eliminates the need for physical menus, order taking, and cash transactions, streamlining the entire process.
QR code menus also enable kitchen staff to receive orders instantly, minimizing delays and ensuring timely food preparation. Additionally, QR code menus allow customers to customize their orders effortlessly. This enhances customer satisfaction and reduces errors in the order-taking process.
QR code menus optimize efficiency, increase customer throughput, and provide a faster dining experience for food establishments. Embracing this technology paves the way for a future of expedited food ordering systems and improved customer service.
Better use of available staff time
Utilizing QR code menus can significantly enhance staff productivity and efficiency. By using this technology, restaurant owners can streamline their operations and save valuable time for employees. It simplifies ordering, reduces waiting times, and allows employees to focus on other critical tasks.
QR code menus also enable seamless menu updates, ensuring real-time accuracy and responsiveness. This technology empowers businesses to enhance customer service and devote more time to driving productivity and maximizing efficiency.
Improved guest experience
Success in the restaurant industry hinges on crafting memorable and delightful guest experiences. With the increasing demand for exceptional service and personalization, businesses must constantly strive to elevate the guest's journey.
Achieving this can be accomplished through various strategic approaches. These include enhancing hotel amenities, embracing cutting-edge technology, delivering exceptional customer service, and curating personalized experiences catering to individual preferences.
Businesses can stand out and cultivate a loyal customer base by prioritizing guest needs and going the extra mile.
Increases revenue
QR code menus are a game-changer in creating effective marketing campaigns and driving revenue growth. This enhances customer experience and enables businesses to gather valuable data and insights for targeted marketing strategies.
QR code menus attract and engage customers with personalized interaction, boosting brand awareness, loyalty, and revenue growth.
Embracing this innovative solution showcases adaptability and positions businesses as tech-savvy and customer-centric in the digital age.
Keeps menus up-to-date
Updating menus can be challenging in the digital age, especially if you still rely on printed menus. When you have a printed menu and prices or dishes change, your customers may need clarification and satisfaction.
Regularly inform your customers of changes, saving printing costs while providing greater flexibility and seamless communication.
With QR codes, you can also provide the nutritional value of the dishes. So say goodbye to outdated menus and hello to an efficient and modern way of keeping your customers informed!
Enhances operational efficiency
QR code menus offer restaurants a solution to increase operational efficiency. By replacing traditional paper menus with QR codes, restaurants streamline the ordering process, reducing wait times and minimizing errors.
With QR code menus, restaurants can gather data on customer preferences and dining patterns, enabling personalized recommendations and targeted promotions. This technology enhances customer experience and optimizes workflow, enabling staff to focus on other critical tasks.
Captures email addresses to enroll customers in loyalty programs
Email automation has become a popular marketing tool for engaging with audiences effectively in the digital age. A sizable list of targeted email addresses is crucial to leverage email automation programs fully.
QR code menus are a valuable tool for building an email list of customers. By incorporating restaurant QR codes into your marketing strategy, you can encourage customers to scan them and provide their email addresses. This helps businesses collect valuable customer data and expand their email list for targeted communication.
QR code menus provide a convenient and contactless way for customers to receive updates, promotions, and special offers via email. This enhances customer engagement and allows businesses to nurture relationships and deliver personalized content to their audience.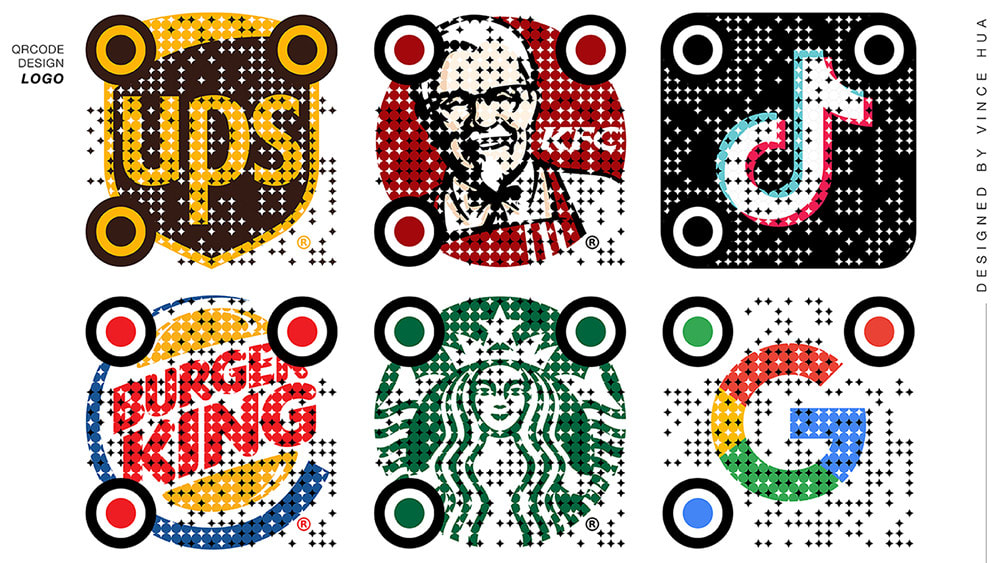 How to create a contactless menu for your restaurant
Step 1: Begin by visiting the Orderific QR Code Generator. This link will take you to a page with all the necessary tools to create your unique QR code.
Step 2: Enter the URL. And ensure that it directs your target customers to the specific landing page showcasing the desired information.
Step 3: Personalize your QR code with your brand icon. By default, the code will feature a square-shaped frame with black symbols on a white background. However, with Orderific, you can customize it and make it more visually appealing.
Modify the frame's shape and the symbols' colors and patterns to align with your preferences.
Step 4: Now download and print the QR code so customers can easily view and access details.
Now, showcase your QR menu online to attract customers and boost sales. You can also put a QR code on the table for contactless ordering.
Create QR codes for different purposes
Smartphones have seamlessly integrated into our daily lives in this tech-savvy era. As a result, QR codes have surged in popularity for effortlessly sharing information. A QR code is a matrix barcode scanned using a smartphone camera or a dedicated app. This ingenious tool can store various data types, including links, text, phone numbers, and websites.
With a QR code generator tool, you can input your desired information and generate a code within seconds. The possibilities are endless – add them to websites, social media profiles, contact details, or promotions.
QR codes instantly connect with your audience as people rely on smartphones for information. Start creating unique QR codes today, and watch your business grow.
Creating personalized QR codes has always been challenging, thanks to convenient QR code generators like Orderific. Effortlessly generate QR codes with just a few clicks—direct people to your website, social media profiles, or event details.
Use a QR code generator to efficiently share information in a modern way. Whether you're a business owner aiming to engage clients or an individual wanting to exchange contact info, it's a convenient solution.
Create a QR code using your POS / Ordering System
To create a dynamic QR code using your POS system, follow these steps:
Access your point of sale (POS) or ordering system settings.
Click on the QR code generator option
Customize the QR code to reflect your brand's style and personality.
Choose the information you want the QR code to represent, such as menus, promotions, or contact information.
Generate and download the QR code for your needs.
Display the QR code in prominent locations, such as menus, marketing materials, or your storefront.
Distribute your QR code for potential buyers to scan
Distribute your QR code in various strategic locations for potential buyers to scan. Add it to your business cards, flyers, posters, brochures, websites, social media profiles, packaging, and event displays.
Customers can then scan the QR code using their smartphones to access the information instantly. Utilizing a personalized QR code in your POS system can enhance customer engagement, streamline operations, and reflect your unique brand identity.
Include your QR code on social media accounts or your website for easy sharing and access with just a few clicks. This straightforward yet impactful measure captures people's attention and entices them to delve deeper into your product or service.
Conclusion
QR Code menus offer multiple benefits to both customers and restaurants. Customers save time by quickly accessing the restaurant's menu and ordering meals using a contactless system. Restaurants increase efficiency by enabling them to keep their menu up-to-date without reprinting frequently.
Additionally, they capture customer email addresses to enroll them in automated email marketing programs, which can generate additional revenue for businesses. Collectively, these factors make QR Code menus an ideal choice for restaurants looking to streamline their menus and improve customer experiences.
Restaurants are adopting digital menus for health reasons during the pandemic. Create your contactless QR code menu with Orderific, a revolutionary tool that simplifies restaurant QR code creation. With Orderific, you can quickly generate a FREE QR code for menus, promotions, or your website. Orderific is designed with user-friendliness, allowing you to create QR codes in just a few clicks.
Step into the future of restaurant management and simplify your processes, impress your customers, and watch your revenue soar. Try Orderific today and transform the way you run your restaurant.