Introduction
Welcome to your comprehensive guide on recipe templates—a tool that promises to simplify, enhance, and streamline your cooking experience. Have you ever rummaged through your recipe box, flooded with loose recipe cards, desperate to find your favorite recipe? Have you felt the need for a more structured, organized, and interactive way of preserving your beloved culinary creations? Here, we delve into the world of recipe templates, an indispensable binder of your food adventure.
There's a template for every culinary need, from basic recipe card templates to the intricate Notion recipe template. These recipe templates are the perfect companion for those seeking an efficient and tidy way to consolidate their meals, ingredients, and cooking processes. Whether you're using Adobe InDesign for a professional cookbook template or need free printable recipe cards to fill your recipe book, we've got you covered.
Recipe Templates: Your Key To Organized And Effortless Cooking
Imagine having an organized binder with your favorite recipes, each meticulously noted on a recipe card. The ingredients, quantities, and instructions are outlined in a neat, efficient manner, akin to an interactive culinary map guiding you through the cooking process. That's what recipe templates offer—a systematic way of recording your meals, turning your kitchen into a hub of organized culinary creativity.
You can craft a detailed compilation of your best dishes with recipe templates, with space to include all the necessary ingredients and cooking instructions. You can find a variety of templates, from printable recipe cards for those who love to handwrite their recipes to a digital recipe card template for tech-savvy cooks who prefer to consolidate their recipes on their laptop or tablet.
WordPress users can tap into the power of custom WordPress themes specifically designed for food bloggers and chefs. You can share your favorite recipes, from your grandmother's classic dish to your latest experimental fusion cuisine, in a visually appealing and professionally designed format.
As your recipe collection grows, so will your recipe book, turning into a treasure trove of mouthwatering meals, each one with a story to tell. Remember, a well-organized recipe card template with a catchy recipe title can make the cooking process feel less chaotic and more enjoyable. So, whether you're meal planning for the week or trying out a new dish, harness the power of recipe templates and make your culinary journey a smooth and satisfying adventure.
Types Of Recipe Templates: Choosing The Perfect Format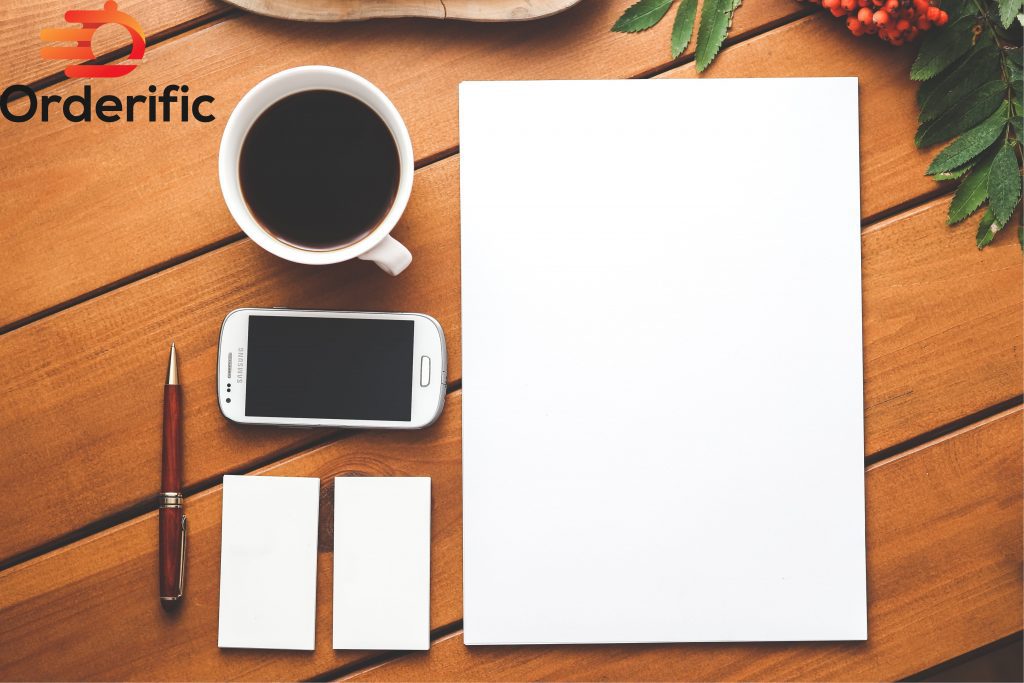 Choosing The Perfect Recipe Template Format
Choosing the right format for your recipe template can bring a significant change to your cooking experience. With a myriad of options from printable recipe cards to digital templates, you can find your perfect aid in the culinary journey. Here are some types you might consider:
Printable Recipe Cards: Ideal for those who enjoy the tangible feeling of flipping through their recipe cards. Furthermore, The advantage is that you can handwrite your favorite recipes, adding a personal touch to your meal planning.
Digital Recipe Card Templates: For the tech-savvy cooks, digital recipe card templates provide a clutter-free way to organize your favorite recipes. Whether you're using Adobe InDesign, Notion, or a custom WordPress theme, these templates offer an interactive way to catalog your meals.
Blank Recipe Card Templates: These provide you with a canvas to jot down your ingredients and cooking instructions. Whether you fill in your grandmother's classic recipe or an experimental fusion meal, the choice is yours.
Cookbook Templates: If you aspire to share your culinary creations with the world, a cookbook template is your go-to. So, These professionally designed assets allow you to create a visually appealing recipe book, complete with recipe titles, ingredients, and process descriptions.
Meal Planner Templates: These are perfect for those who love to plan their meals ahead. Hence, A meal planner template helps you streamline your cooking process and eliminates the last-minute rummaging around for ingredients.
Building Blocks Of A Recipe Template: Ingredients And Instructions
A recipe template is more than just a blank page—it's a structured guide that helps you list out your ingredients and cooking steps in a simple and organized manner. This section of the template, often referred to as the "Ingredients" section, is where you list down all the food items and quantities required for the dish. This can include anything from fresh produce and meat, to spices and seasonings, and even specific brands you prefer to use.
Following that is the "Instructions" section. This is where you write down the step-by-step process of how to prepare and cook the dish. Good instructions are precise, easy to follow, and leave no room for ambiguity.
Some of them also provide space for notes or tips that can help enhance the dish or make the cooking process easier. This could be anything from suggesting a specific type of knife for chopping, a certain brand of spice for extra flavor, or even a tip on how to properly present the dish.
So, By effectively utilizing the sections of, you can create a clear and concise guide for your culinary creations, making cooking an organized, efficient, and enjoyable experience.
Customizing Your Template: Adding Personal Touches And Notes
Customizing your recipe template is not just about formatting or aesthetics—it's about transforming the template into a personalized culinary guide that reflects your unique cooking style. Consider adding a section to jot down any secret ingredients, special techniques, or personal anecdotes that relate to the dish. Maybe it's a tip from Grandma, a twist that you discovered on your own, or a memorable occasion when you first prepared the dish. These personal notes not only enrich the cooking process, but they also make the recipe more meaningful and engaging.
For instance, if you're working on a digital recipe card template, you can incorporate a color-coding system to categorize recipes by cuisine, meal type, or complexity level. It's also possible to add hyperlinks for quick navigation or to link to other related recipes.
For those using a printable recipe card, you could consider decorating the card with personal doodles or annotating with colorful pens to highlight certain instructions. The addition of photos or illustrations can also be a nice touch, providing a visual representation of the dish and making the recipe card vibrant and appealing.
In essence, customizing allows you to infuse a bit of yourself into your cooking journey, making the process much more than just following a set of instructions—it becomes a personal culinary adventure.
Benefits Of Using Recipe Templates: Efficiency And Consistency
Utilizing recipe templates brings a multitude of benefits to your cooking experience. Here are some key advantages:
Efficiency: A well-structured recipe template organizes your recipes, making it easier to locate your favorite dishes. Hence, No more scrambling to find that handwritten recipe or sifting through bookmarked web pages. Furthermore, With all your recipes in one binder, you can streamline your meal preparation process, saving you time and effort.
Consistency: Is standardizes your recipe documentation, maintaining a consistent format across all your recipes. So, This consistency simplifies the cooking process, allowing you to follow your recipes with ease.
Preservation Of Family Recipes: They provide a structured format for documenting those treasured family recipes, ensuring they're preserved for generations to come.
Express Creativity: Recipe templates, particularly customizable ones, let you express your creativity. From choosing the template design to adding personal notes and embellishments, you're free to make your recipe binder as unique as your dishes.
Accessibility: They allow you to access your recipes from anywhere, making it convenient for grocery shopping or sharing your recipes with friends and family.
Meal Planning: Many recipe templates include sections for meal planning, making it easier to plan your meals for the week. You'll know exactly what ingredients to buy and what steps to follow, eliminating the stress of last-minute meal decisions.
Space For Experimentation: They often include a section for notes, allowing you to jot down your experimented variations or tips for improvement. Hence, This makes your cooking process more interactive and engaging.
Conclusion
In a nutshell, recipe templates are a transformative tool for any culinary enthusiast. By offering a structured platform for recording and organizing your favorite recipes, they streamline your kitchen experience, bringing efficiency, consistency, and creativity to your culinary journey. Whether you love the tangible feel of flipping through a card binder or prefer the tech-savvy convenience of a digital recipe template, there's a format that suits your unique cooking style. So why wait? Start your organized culinary adventure today with a recipe template. It's time to turn your meals from chaotic experiments into organized works of art, preserving treasured family recipes, and giving room for your creative culinary explorations.
Ready to simplify your cooking experience? So, Book a demo with Orderific today and explore the myriad of recipe templates we have to offer.
FAQs
1. What are recipe templates, and how do they differ from traditional recipes?
They are structured guides for recording and organizing recipes, differing from traditional recipes with enhanced organization and customizability.
2. Can I find pre-made recipe templates online, and are they free to use?
Yes, there are many websites offering free pre-made recipe templates.
3. Are recipe templates available for various types of cuisines and dishes?
Absolutely, They are adaptable and can be used for all types of cuisines and dishes.
4. How do recipe templates help in organizing cooking instructions and ingredients?
They provide a structured layout for listing ingredients and step-by-step instructions, making cooking more organized and efficient.