Embarking on the quest for a "restaurant consultant" can seem like a daunting task for myriad restaurant proprietors. Yet, it transcends mere nomenclature. It's an expedition to tap into specialized knowledge, unlock latent capabilities, and realize the dreams you've envisioned for your eatery. 
Whether you're setting the foundation of a new cafe in the vibrant heart of San Francisco or you're a seasoned player in the culinary arena, this guide serves as a beacon, illuminating the transformative impact and profound advantages a skilled consultant can infuse into your gastronomic venture.
What is a Restaurant Consultant?
A restaurant consultant is akin to a maestro in the grand orchestra of the hospitality realm. But what do they do? These mavens step into the shoes of restaurateurs, armed with a treasure trove of industry insights, proven methodologies, and a keen sense of evolving trends.
Their mission is to navigate eateries through the multifaceted landscape of the restaurant world, leveraging their deep-seated knowledge in operations, marketing, and customer engagement.
From devising a captivating menu that resonates with the target audience to honing the art of impeccable customer service, these consultants stand as pillars, offering guidance, mentorship, and an objective perspective, propelling restaurants to greater heights.
Benefits of Hiring a Restaurant Consultant
Embarking on the journey of restaurant ownership is exhilarating, but the path is riddled with challenges. Enter the restaurant consultant, a game-changer, ready to elevate your business to new pinnacles of success. Harnessing the power of their expertise can revolutionize your establishment in ways previously unimagined. Let's dive into the myriad of advantages they bring to your culinary table.
Increased Profits and Revenue:
When the cash register sings, a restaurant thrives. A consultant's prowess in menu engineering, pricing strategy, and waste management can considerably enhance profit margins. They wield tools and strategies to ensure your resources are utilized optimally, directly bolstering your revenue.
Improved Operations and Efficiency:
Ever witnessed a ballet? Every move is calculated, every step in harmony. A consultant can transform your restaurant's operations into a well-choreographed dance. By meticulously dissecting each process, from food preparation to billing, they introduce changes that maximize output, save time, and reduce costs.
Enhanced Customer Experience and Satisfaction:
Every diner stepping into your establishment isn't just seeking food; they're after an experience. Consultants possess the acumen to refine every touchpoint, from the ambiance and menu selection to the server's demeanor, ensuring guests leave with memories, not just meals.
Competitive Advantage in the Market:
The culinary world is a vast ocean, teeming with fish. How do you ensure you're the most vibrant, the most noticed? Consultants delve deep, unearthing what makes your restaurant unique. They then amplify this, crafting a magnetic brand persona that pulls customers in, ensuring your establishment isn't just another fish in the sea, but the most alluring one.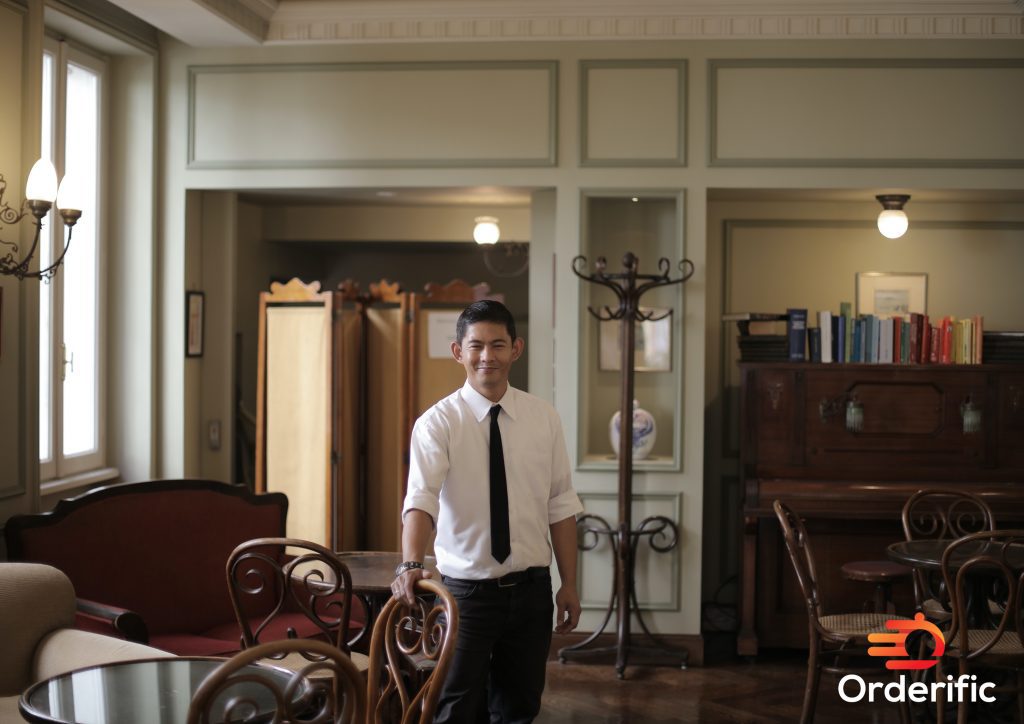 How to Choose the Right Restaurant Consultant
Navigating the bustling landscape of the restaurant industry can be a complex endeavor. At such times, the guiding light of a restaurant consultant can illuminate the path to success. However, choosing the right consultant is an art in itself. Not all consultants are created equal, and the right match can be the catalyst for transformational growth. Let's explore how to ensure the consultant you choose is the perfect fit for your establishment.
Experience and Expertise:
In the world of restaurant consulting, experience isn't just about years—it's about results. Dive deep into the consultant's portfolio. Have they tackled challenges similar to yours? Can they demonstrate measurable success in areas where your restaurant seeks improvement? Their past achievements can be a window into your potential future successes.
Compatibility and Communication:
Think of your relationship with your consultant as a dance. It requires rhythm, understanding, and synchronization. Your visions should align, and your communication should be seamless. Establish clear channels for feedback, ensuring both parties can voice concerns and celebrate successes. A harmonious relationship can pave the way for more effective and efficient changes.
Cost and ROI:
It's tempting to focus purely on the sticker price. However, the real metric of success is the return on investment. What value is the consultant bringing to the table? Sometimes, a higher initial fee can lead to exponentially higher returns in the long run. By focusing on potential growth and revenue, rather than just upfront costs, you can gauge the true worth of a consultant's services.
What to Expect from a Restaurant Consulting Engagement
Engaging with a restaurant consultant can be likened to opening up a treasure trove of insights, solutions, and transformative strategies. But what does the journey with a consultant typically entail? For those who are new to the concept or are contemplating such an engagement, here's a breakdown of the stages you're likely to traverse and what to anticipate at each turn.
Assessment and Analysis:
Before diving into solutions, a competent consultant will want to understand your restaurant inside and out. This stage involves meticulous scrutiny of everything from your financial health to your operational workflow. They'll delve into past performance, customer feedback, and any existing pain points. It's about capturing a holistic snapshot of where you stand currently.
Strategic Planning and Implementation:
Armed with insights from the assessment, the consultant then crafts bespoke strategies to propel your restaurant forward. This could encompass menu redesign, operational tweaks, or even branding shifts. But it's not just about blueprinting; a consultant will often guide, if not spearhead, the actual execution of these strategies, ensuring they're seamlessly integrated into your business.
Training and Support:
Change, especially in a dynamic setting like a restaurant, can sometimes meet resistance or confusion. This is where training becomes crucial. Consultants will typically offer sessions to acquaint your staff with new systems, practices, or tools. It's about ensuring every member—from the chef to the front-of-house staff—is marching to the same rhythm.
Evaluation and Follow-up:
The consultant's job isn't over post-implementation. The real testament of their strategies is in the results. They'll monitor key metrics, comparing them against benchmarks set earlier. This evaluation ensures that the restaurant is on its envisaged trajectory. Additionally, regular follow-ups can aid in tweaking strategies if needed, ensuring consistent growth and improvement.
Examples of Successful Restaurant Consulting Projects
Throughout the hospitality industry, the power of adept consulting can be seen in various success stories. Take, for instance, an independent restaurant nestled in the heart of San Francisco. Initially, they grappled with waning sales and a diminishing customer base. However, their fate took a positive turn when they collaborated with a savvy restaurant consultant. This expert overhauled the establishment's menu, weaving in locally-sourced ingredients and championing the ethos of sustainability. 
Recognizing the global penchant for coffee, they curated monthly events spotlighting worldwide coffee trends. These interventions weren't just superficial. The aftermath was a remarkable 25% surge in sales within a year. Moreover, the establishment became a talk of the town, not just for its sumptuous dishes but notably for its avant-garde coffee experiences, garnering effusive praise from patrons and critics alike.
Conclusion
Embarking on a restaurant venture is akin to navigating a ship through both calm and stormy seas. Here, a restaurant consultant isn't just the compass; they are the seasoned captain guiding the vessel. They transcend the traditional role of an advisor, emerging as collaborative partners committed to morphing dreams into tangible success.
With their vast reservoir of knowledge, they meticulously craft strategies ensuring that establishments, from opulent fine dining arenas to intimate neighborhood cafes, are well-equipped to flourish. By merging industry insights with hands-on tactics, they become the linchpin that propels a restaurant's journey from mere existence to exemplary achievement.
In case you want more content like this, visit Orderific right now!
FAQs
What is a restaurant consultant and what do they do?
A restaurant consultant is an expert in the hospitality industry, offering solutions and strategies to ensure a restaurant's success.
How can a restaurant consultant help my business succeed?
From boosting profits to improving operations and enhancing customer experience, consultants offer a range of services tailored to your restaurant's needs.
What are some common challenges that restaurant consultants address?
They tackle various challenges, including declining sales, inefficient operations, or a lack of market visibility.
How do I know if my business needs a restaurant consultant?
If your restaurant faces stagnant growth, declining customer satisfaction, or operational challenges, it might be time to consider a consultant.
What should I look for when choosing a restaurant consultant?
Look for their experience, compatibility with your vision, and their ability to deliver tangible results.
How much does it cost to hire a restaurant consultant?
Costs can vary based on the project's scope and the consultant's experience, but the focus should be on the value they bring to your establishment.