Welcome to the bustling world of the restaurant industry! It's a realm where culinary art meets business strategy, and a dash of innovation can be the secret ingredient to success. Whether you're dreaming of opening a cozy café, planning an upscale dining experience, or looking to revamp your existing eatery, professional guidance from Restaurant Consulting Firms can be a game-changer.
That's where restaurant consulting firms enter the scene. With their deep industry knowledge and wide-ranging expertise, these professionals master the art of turning challenges into opportunities, be it optimizing operations, re-imagining your menu, or boosting profitability. Here, we have curated a list of the top 10 restaurant consulting firms across the country, ready to help you cook up a storm in the food business.
What Are Restaurant Consulting Firms?
Restaurant consulting firms are professional agencies that offer specialized advice and solutions tailored to the unique needs of your restaurant business. They are equipped with a deep understanding of industry trends, market analysis, operations, and the often-overlooked art of menu planning. These mavens act as your trusted guides, helping you navigate the complex landscape of culinary entrepreneurship.
Their services are comprehensive, spanning from concept development, financial planning, branding, menu design, and staff training, to ongoing operational guidance. Whether you're launching a new venture or repositioning an existing one, restaurant consulting firms can bring your vision to life, ensuring your business booms in a highly competitive market. Their expert intervention can potentially save you costly mistakes while setting you on the path to success.
When Should You Consider Using a Restaurant Consulting Firm?
You might be wondering when exactly it would be appropriate to bring in a restaurant consulting firm to assist with your business. The truth is, their services can be invaluable at various stages of your restaurant's life cycle.
You Want to Open a Restaurant
If you're a budding entrepreneur with a burning desire to turn your culinary dreams into reality, but not sure where to begin, hiring a restaurant consulting firm can be an excellent starting point. These professionals can help you fine-tune your concept, develop a solid business plan, and provide invaluable market insights.
You Want to Expand the Restaurant with New Locations
If you've already tasted success with your initial restaurant and are now looking to expand with new locations, a restaurant consulting firm can be a valuable asset. They can assist with market research, site selection, financial planning, branding, and staff training for the new venture.
You Want to Completely Change Concepts
If your restaurant is not performing as expected or if you simply want to revamp your brand, a restaurant consulting firm can be instrumental. They can help you redefine your concept, overhaul your menu, and implement changes in your business model to ensure a successful transition.
You Want to Extend the Brand
If you're considering expanding your restaurant's brand beyond the physical dining experience, a restaurant consulting firm can be invaluable. They can guide developing a catering business, launching a food truck, or even creating a line of branded products. With their expertise in branding and operations, they can help you successfully diversify and expand your revenue streams.
You Want to Maximize Efficiency at Your Restaurant
Even if your restaurant is thriving, there is always room for improvement. Restaurant consulting firms can help identify areas of inefficiency and provide solutions to optimize operations. From streamlining processes to implementing technology, they can help increase productivity and profitability.
Your Restaurant is Experiencing High Staff Turnover
High staff turnover is a common challenge in the restaurant industry. A restaurant consulting firm can provide valuable insights into creating a positive work culture, developing employee training programs, and implementing retention strategies to reduce turnover.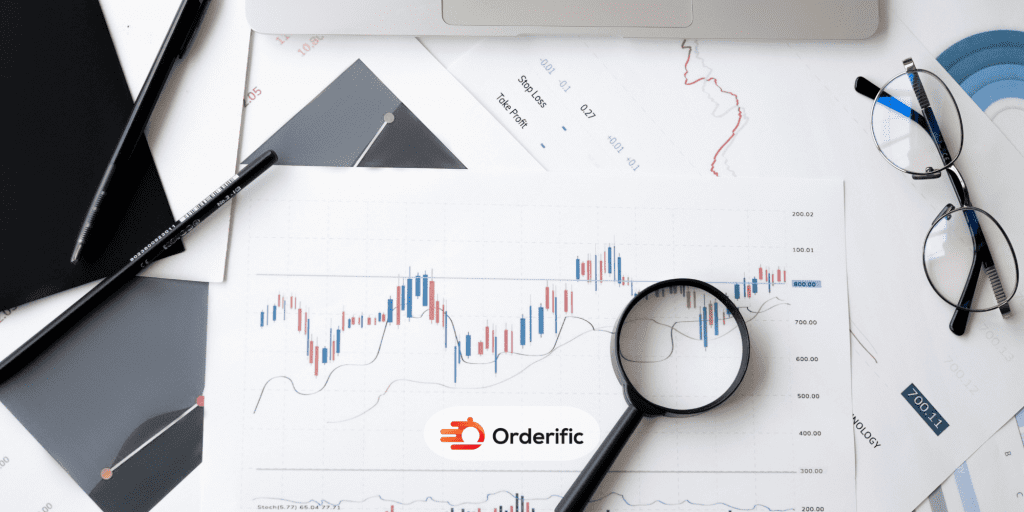 The 10 Best Consulting Firms for Restaurants Across the Country
Without further ado, let's get to the main course! Below, you'll discover our carefully curated list of the top 10 restaurant consulting firms. Each one boasts a sterling reputation for its unique approach, proven strategies, and commitment to client success.
1. Coyle Hospitality
Founded in 1996, Coyle Hospitality is a global leader in restaurant consulting. They specialize in mystery shopping and quality assurance programs, providing valuable insights into customer experience, operations, and staff performance. With a team of experienced consultants and cutting-edge technology solutions, they offer customized services to help restaurants meet and exceed guest expectations. (www.coylehospitality.com)
2. Aaron Allen & Associates
With two locations in Orlando and Chicago, this firm is a trusted advisor to global restaurant chains, emerging boutique concepts, and leading food service suppliers. Their services span from concept development and menu engineering to operations optimization and growth strategies. They also provide industry insights through their widely popular blog, Restaurant Development + Innovation (www.aaronallen.com).
3. Blackwood Hospitality
This firm boasts a diverse team of seasoned professionals with experience in operations, finance, marketing, and design. Their range of services includes concept development, menu engineering, branding and marketing strategies, operational consulting, and more. They are known for their hands-on approach and have worked with popular brands like "Hotel Indigo" and "82 BBQ" (www.blackwoodhospitality.com).
4. Clark Wolf Company
Since 1986, New York-based Clark Wolf Company has offered a wide range of services to restaurants and hospitality businesses. They specialize in concept development, menu engineering, branding and marketing strategies, operational consulting, and financial planning. Their client list includes prestigious brands from Las Vegas to Australia (www.clarkwolfcompany.com).
5. Playground Hospitality
Playground Hospitality is a relatively new player in the industry but has quickly gained recognition for its innovative ideas and solutions. Their services include menu development, operations consulting, branding and marketing strategies, staff training, and more. What sets them apart is their focus on sustainability and their ability to leverage data-driven insights (www.playgroundhospitality.com).
6. The Fifteen Group
Based in Toronto, Canada, the Fifteen Group has been catering to restaurant businesses since 1990. Their team of experts brings decades of collective experience and expertise in all aspects of restaurant operations. They offer services ranging from financial consulting, menu engineering, staff training, and more with a focus on maximizing profitability (www.thefifteengroup.com).
7. New School Consulting
New School Consulting is a team of industry veterans with an impressive track record for helping restaurants succeed. They offer services such as concept development, operations consulting, menu engineering, and more. They have worked with popular brands like "A-FRAME" and "BLEU BLANC" (www.newschoolconsulting.com).
8. Last Word Hospitality
This Los Angeles-based firm prides itself on being a "one-stop-shop" for all restaurant consulting needs. Their services include concept development, menu engineering, branding and marketing strategies, operational consulting, technology implementation, and more. They have worked with notable clients like "SHINS PIZZA" and "SAME SAME THAI" (www.lastwordhospitality.com).
9. TRG – The Restaurant Group Consulting
TRG is a full-service hospitality consulting firm based in Miami, Florida. Their team of experts specializes in concept development, menu engineering, marketing and branding strategies, and operational consulting. They have worked with notable brands like "Burger King" and the "Casablanca" (www.trgrestaurantconsulting.com).
10. Harlan Scott Hospitality
Harlan Scott Hospitality, based in Austin, Texas, offers a range of consulting services to the hospitality industry. In addition to traditional restaurant consulting services, they also offer real estate and construction consultation for restaurant owners looking to open new locations or renovate existing ones (www.harlanscott.com).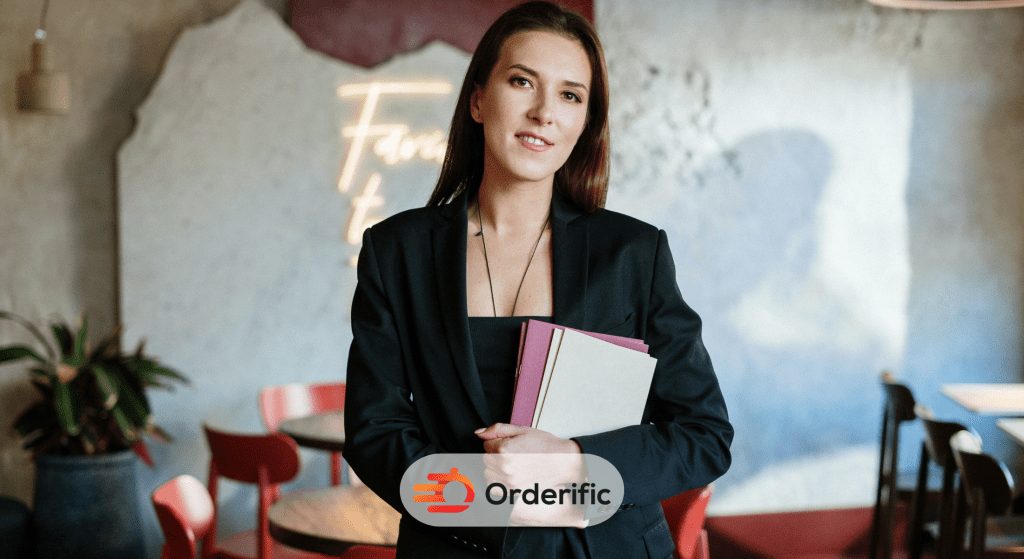 Conclusion
Running a successful restaurant business takes more than just passion for food; it requires a combination of business acumen, industry knowledge, and innovation. That's where restaurant consulting firms come in – they have the expertise to help you turn your vision into reality. Whether you're just starting or looking to improve an already thriving establishment, these top 10 restaurant consulting firms can provide the guidance and support you need for success.
Click here for more insightful and informative content with Orderific. To start experiencing the great benefits Orderific can bring to your business, click here now. Try Orderific!
FAQs
What is restaurant consulting?
Restaurant consulting is a specialized service that offers professional advice and solutions to restaurant businesses.
How can restaurant consulting benefit my business?
Restaurant consulting can benefit your business in various ways, including concept development, menu engineering, operational optimization, financial planning, and more.
What types of services do restaurant consultants offer?
They offer a wide range of services, including concept development, menu design, branding and marketing strategies, staff training, financial planning, operational consulting, and more.
Is restaurant consulting only for struggling businesses?
No, it can benefit businesses at various stages of their life cycle – from new ventures to established brands. It can help improve efficiency, drive growth, and maximize profitability.
How do I find the right restaurant consulting firm for my needs?
There are many ways to find, such as researching online, asking for recommendations from industry colleagues, attending networking events, and contacting firms directly.