Imagine walking into a space that whispers the promise of future laughter, clinking glasses, and the rich aroma of delicious food. Leasing a restaurant space is akin to molding clay: it's a blank canvas, waiting for a restaurateur's touch to transform it into a bustling haven of flavors.
But, how does one embark on this culinary journey, especially if you're searching for that perfect spot to call your own?
Introduction to Restaurant Leasing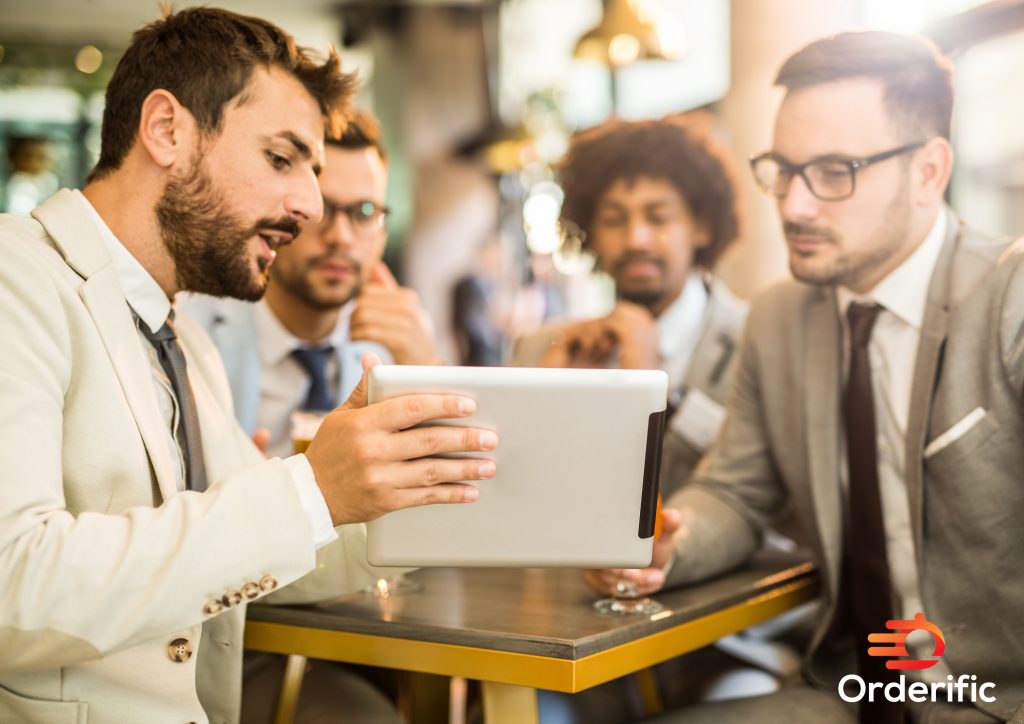 Entering the realm of restaurant leasing is like stepping into a game where strategy meets passion. Here, you're not just choosing a location; you're selecting the very stage on which your culinary dreams will play out. This approach grants newcomers in the restaurant industry a significant advantage. Instead of dealing with the intricate web of property taxes, maintenance, and potential depreciation, they can focus on what they love most: creating memorable dining experiences.
The process of leasing also introduces flexibility, a term much cherished in the volatile world of food and hospitality. Say, for instance, a particular location doesn't resonate with the targeted clientele, or there are unforeseen challenges — a lease offers the liberty to relocate with lesser strings attached compared to property ownership.
Moreover, leasing allows restaurateurs to allocate funds to other essential aspects like quality ingredients, interior décor, marketing, and staff training. It's a smart, efficient way to break into the industry, mitigating risks while maximizing potential. So, if the aromas of simmering sauces and the hustle-bustle of kitchen life beckon you, remember that leasing might just be your gateway into this exhilarating universe.
Finding the Perfect Restaurant Space for Lease
Determining Your Restaurant Space Needs
When dreaming about your future restaurant, it's vital to clarify your vision. Will you aim for an intimate setting that attracts couples and small groups? Or are you imagining a grand banquet hall that welcomes weddings and large gatherings? These choices will have a substantial impact on the space you need. It's not just about seating; consider the kitchen space required to deliver your menu promptly.
Storage is another crucial aspect, especially for restaurants offering diverse menus. The right storage ensures fresh ingredients are always on hand. While it might be tempting to think small initially, always factor in future growth. Over time, with success, you may want to cater to more customers, offer more extensive menu choices, or even host events.
Researching Available Restaurant Spaces
While the digital age has made online searches the go-to method for most, sometimes the old-fashioned way yields the best results. It's especially true when scouting for a location.
Physically driving or walking through neighborhoods allows you to feel the community's pulse, gauge foot traffic, and even spot spaces that aren't listed online. Cities like New York and San Francisco, with their rich histories, often have unique spots tucked away in unexpected corners.
Evaluating Restaurant Space for Lease
Inspecting the Kitchen and Equipment
The kitchen, often considered the restaurant's backbone, demands thorough scrutiny. When inspecting, pay heed not just to the condition but also to the relevance of the equipment. Does the oven have the capacity to handle your expected output? Are the freezers spacious enough for storage needs?
Beyond machinery, evaluate the layout. The design should be such that chefs and kitchen staff can move without hindrance, ensuring a seamless flow during peak hours. Don't forget to factor in future additions or upgrades; that square footage might seem ample now, but growth might demand more.
Evaluating the Dining Area and Decor
Dining spaces should encapsulate the essence of the restaurant's theme and vision. Assess the ambiance: does it evoke the feelings you want your diners to experience? The layout plays a crucial role in customer comfort – nobody wants to eat in an overcrowded space. Examine the lighting. Is it adaptable for different times of the day or events?
Additionally, consider the potential for an al fresco dining experience. Does the venue offer an outdoor seating option? And when it comes to accessibility, parking can be a make-or-break factor. Ensure there are adequate arrangements or solutions for customer vehicles.
Checking for Essential Amenities and Services
While the spotlight often shines on the more glamorous parts of the restaurant, the foundational amenities are just as crucial. A restaurant without well-maintained restrooms can be a significant deterrent for customers. Storage areas should be ample to stock inventory, especially if suppliers deliver goods in bulk.
Safety is paramount, so ensure the space has clearly marked emergency exits. And in today's eco-conscious world, a proper waste disposal system is not just essential but also an ethical requirement. Moreover, think about the logistics: is there a dedicated space for deliveries that won't disrupt the dining experience?
Reviewing Lease Terms and Conditions
The lease agreement might seem daunting, but it's crucial to understand every clause. Beyond the obvious monthly rent, delve into specifics: are there clauses related to rent hikes? What are the stipulations concerning modifications or renovations to the space? Sometimes, leases have clauses tied to the restaurant's gross sales, especially in prime locations.
Furthermore, consider the lease's duration and the renewal terms. Are there any penalties for early termination? Remember, it's not just about securing a space; it's about ensuring that the terms won't hamper your restaurant's growth or operations.
Negotiating a Lease Agreement for Your Restaurant Space
Venturing into the realm of lease negotiations can seem daunting, especially for first-time restaurateurs. However, remember that while landlords have their interests, they're also keen to secure reliable, long-term tenants. Here's how you can approach these negotiations:
1. Present a Robust Business Plan:
Before any discussion, arm yourself with a well-detailed business plan. This showcases your seriousness and provides a glimpse of the potential success of your restaurant. A promising venture might motivate the landlord to offer more favorable terms.
2. Discuss Your Vision:
Communicate the ambiance, theme, and experience you wish to offer. Sometimes, making the landlord a part of your dream can incline them to be more accommodating. This is particularly true if your restaurant concept adds unique value or prestige to their property.
3. Be Open About Upgrades:
If you're considering renovations or upgrades, discuss them upfront. Highlight how these enhancements can increase the property's value, not just serve your business needs. A refurbished space, for instance, can be a selling point for the property owner in the future.
4. Flexibility in Terms:
While rent is a significant factor, delve into other aspects of the lease. Can you negotiate a rent-free period, especially if you'll be investing in significant renovations? Discuss the lease's duration. A longer-term might give you better monthly rates. Likewise, if there's a potential for expansion, can the lease offer a first right of refusal on adjacent spaces?
5. Clauses for Protection:
Ensure clauses protect you from unforeseeable events. For instance, if a significant construction project is announced nearby, which might deter customers for months, can you get a rent reduction? Or if the property doesn't meet certain benchmarks or safety standards, can you renegotiate terms?
6. Exit Strategy:
While nobody enters a lease anticipating failure, it's wise to have a strategy in place. Discuss terms for breaking the lease, ensuring penalties aren't too stringent. While you're advocating for your business, remember that a lease agreement's success lies in benefiting both the tenant and the landlord.
Preparing Your Restaurant Space for Business
Designing and Decorating Your Restaurant
The design of a restaurant is akin to setting a stage for a grand performance. It's the backdrop against which memories are made, dishes are savored, and stories are shared. The color palette you choose, the art on the walls, even the type of music playing in the background – all these elements coalesce to create an ambiance.
Choose decor that compliments your cuisine. If it's a Mediterranean restaurant, perhaps some rustic charm and marine elements would enhance the atmosphere. Opt for furniture that is not just aesthetically pleasing but also comfortable. After all, you'd want your guests to relax and enjoy their meal.
Setting Up Kitchen and Dining Equipment
The kitchen is where all the behind-the-scenes magic happens. Prioritize functionality but don't compromise on safety. Invest in top-grade equipment that ensures consistency in food preparation. In the dining area, focus on the details: from the quality of cutlery and crockery to the layout that ensures easy movement for your staff.
Consider integrating technology, perhaps tablets for digital menus or a point-of-sale system to streamline billing.
Hiring and Training Staff
Your staff are the face of your restaurant, the frontline representatives who interact with the customers. Invest time in hiring individuals who are not just skilled but also share a passion for the food and beverage industry. Once you've got your team, initiate them into the restaurant's culture.
Regular workshops, tasting sessions, and feedback loops ensure that they're always learning and evolving. Remember, well-trained staff can elevate a dining experience, turning first-time visitors into loyal patrons.
Managing and Growing Your Restaurant Business
Continuous Assessment and Iteration
In the world of dining, there's no room for complacency. Regularly gauging performance, both in terms of finances and customer satisfaction, is paramount. Use tools like customer surveys or suggestion boxes to gather feedback. Moreover, revisit your business model occasionally. Perhaps there's a new trend in the food industry you could incorporate or a fresh marketing strategy you could employ.
Prioritize Customer Feedback
Every customer's feedback, be it praise or criticism, is a treasure trove of insights. Listen actively. If someone suggests a new dish or a tweak in the existing one, consider it. If there's consistent feedback about a particular aspect, be it the ambience or a specific dish, take note. It's through this iterative process, of constant learning and improvement, that restaurants truly flourish.
Inventory Management
Keeping track of your inventory ensures you never run out of essential items during peak hours. Moreover, it also helps in minimizing waste, optimizing costs, and ensuring freshness. Use software solutions that alert you when stocks are low or nearing expiration.
Consistent Marketing Efforts
In an age of digital connectivity, your online presence is as significant as your physical one. Engage with customers on social media, offer promotions, and spotlight your unique dishes. Collaborate with influencers, host themed nights, or introduce loyalty programs. The key is to keep the buzz alive and continually lure in both new and returning patrons.
Dedication to Service
Diners don't just pay for food; they pay for an experience. Train your staff to offer impeccable service. A warm greeting at the entrance, prompt attention to orders, and a genuine interest in customer satisfaction can set you apart from competitors.
Stay Updated and Evolve
The restaurant industry is ever-changing. From new culinary techniques to shifts in dietary preferences, there's always something new. Attend workshops, food expos, or even travel to gain new inspirations. This not only helps in keeping your menu exciting but also shows your dedication to the craft.
Conclusion
Embarking on the journey of opening a restaurant is a blend of creativity, business acumen, and sheer determination. Every decision made, from choosing the ideal space to curating a menu, plays a pivotal role in the venture's success. With a well-chosen restaurant for lease, you're not just securing a location; you're laying the foundation of a culinary empire.
The road might be challenging, filled with both highs and lows, but with passion as your compass, success is achievable. As future restaurateurs contemplate this adventure, it's vital to recognize that every leased space symbolizes a vision, a gastronomic story eagerly waiting to be told.
In case you want more content like this, visit Orderific right now!
FAQs
What is restaurant leasing and how does it work?
Restaurant leasing is the process of renting a commercial space specifically tailored for food and beverage operations.
What are the advantages and disadvantages of leasing a restaurant space?
Leasing offers flexibility, requires less upfront capital, and allows for location changes if a concept doesn't work.
How do I determine the size and layout of my restaurant space?
Consider your restaurant's concept, the number of expected customers, kitchen size needs, and potential growth.
What kind of research should I do to find the right restaurant space for lease?
Start with online searches, consult with real estate agents specializing in restaurants, and scout locations personally.
What should I look for when inspecting a restaurant space?
Focus on kitchen size and equipment, dining area layout and decor, essential amenities, and safety provisions.
What kind of lease terms and conditions should I negotiate?
Negotiate rent amount, lease duration, renewal terms, and any clauses related to renovations or upgrades to the space.