Starting a restaurant is more than just a business aspiration for many; it's a heartfelt passion. The very thought of the aroma wafting from dishes, echoing with the sound of joyous conversations and laughter, and the visual treat of satisfied customers cherishing a meal can set hearts racing. This dream paints a picture of perfection, doesn't it?
But before this dream can become a reality, there lies the pivotal decision of selecting the right venue. How about a restaurant for rent? It's not merely about choosing any available space but finding a place that aligns with your vision. The location, size, ambiance, and of course, the budget are integral factors. This intricacy requires a perfect blend of passion and pragmatism.
Understanding Your Restaurant Space Needs
Determining the Size and Layout of Your Restaurant
The canvas of your restaurant—its size and layout—is the foundational pillar on which the dining experience is built. Envision the flow from the entrance to the dining area to the kitchen. Think about spaces for waiting guests, room for servers to navigate, and areas for storage.
While it's tempting to get swept up in grand visions of extensive spaces, it's vital to think practically. What is the capacity you're aiming for? How many tables and chairs can comfortably fit? Remember, size isn't just about accommodating today's customers but providing room for tomorrow's expansion.
Identifying Your Target Market and Demographics
Every restaurant has its unique flavor and crowd. Are you aiming to be the favorite spot for the bustling family brunch crowd, or are you the calm evening retreat for working professionals? Perhaps you're the hotspot for college students looking for affordable gourmet?
Your target audience influences not just your menu but the ambiance, music, decor, and even seating arrangements. For instance, a family-oriented space may need a play corner, while a professional hub might prioritize charging stations.
Considering Your Budget and Financial Goals
Dreams are essential, but so is the financial scaffolding that supports them. Setting up a restaurant is a substantial investment, and rent will be a significant part of your monthly expenses. Before sealing any deal, assess the percentage of projected revenues you can comfortably dedicate to rent without strangling profits.
Research the going rates in desired areas, factor in utility costs, and always, always have a buffer. While it's commendable to reach for the stars, it's also essential to keep one's feet firmly on the ground.
Finding the Right Location for Your Restaurant
Researching the Local Market and Competition
The old saying goes, "knowledge is power." Before planting your restaurant's flag, invest time in understanding the lay of the land. Conduct comprehensive market research. Talk to locals—be it families residing there, employees from nearby offices, or students from adjacent schools and colleges—to understand their dining preferences, frequented spots, and any gaps in the market.
Scout the area to identify direct competitors and assess their strengths and weaknesses. By understanding the competition, you can carve out a niche for your restaurant that offers something refreshingly different yet appealing to the locale.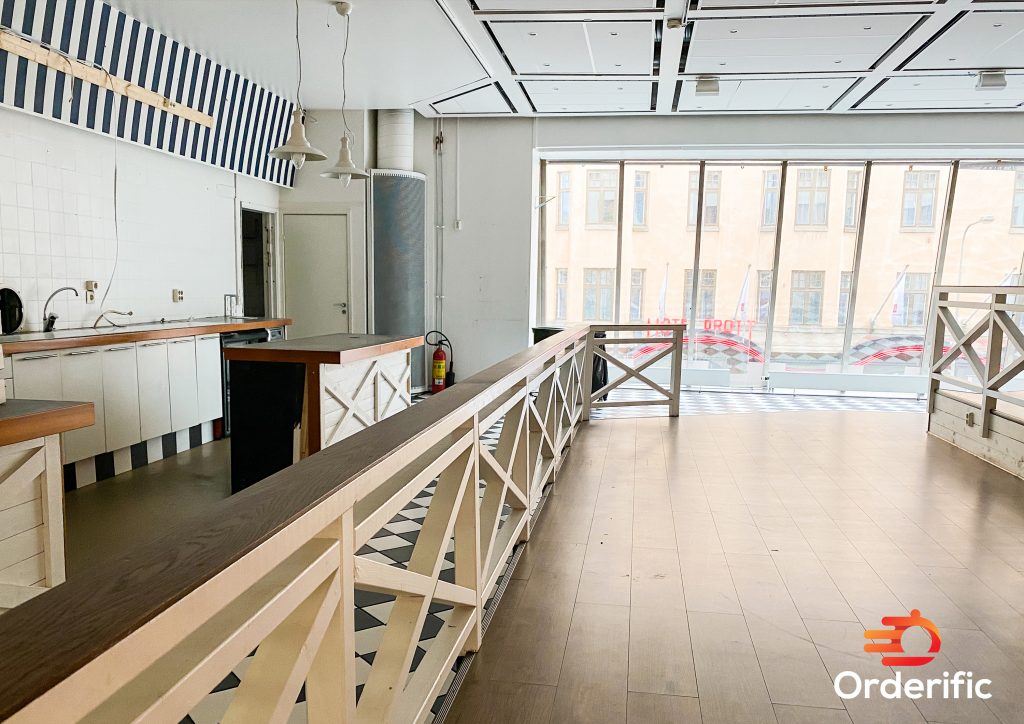 Choosing the Right Neighborhood and Community
Your restaurant should feel like a natural piece of its surroundings. Think of a rustic farm-to-table diner—it might be out of place amidst the skyscrapers of New York City but would feel right at home in a tranquil suburb or countryside.
Similarly, a chic modernist cafe could thrive in urban areas, appealing to city dwellers and working professionals. The essence of your restaurant, its vibe, and ambiance should align with the spirit of the neighborhood. Ask yourself: does this locale fit the story I want my restaurant to tell?
Evaluating Accessibility and Parking Options
Convenience is a massive factor in the restaurant game. Your food might be top-notch, but if customers find it a chore to reach you, they might opt for something closer to home or work. Check the surrounding infrastructure. Is there a parking lot nearby or street parking?
If in a metropolitan area, how close is the nearest subway or bus stop? Additionally, consider accessibility for those with disabilities. Remember, the easier you make it for customers to visit, the more likely they are to do so. And in the restaurant business, footfall is king.
Assessing the Condition and Amenities of a Restaurant Space
Inspecting the Kitchen and Equipment
Often referred to as the restaurant's backbone, the kitchen demands primary attention. Examine the stovetops, ovens, refrigeration units, and other essential equipment. Check for wear and tear, ensuring they meet health and safety standards. Look into the plumbing and ventilation systems too. 
Are they efficient enough for your intended operations? An under-equipped or dated kitchen can severely hamper service, so allocate a part of the budget for necessary upgrades or replacements.
Evaluating the Dining Area and Decor
Beyond just serving food, restaurants sell an experience. Take a walk through the dining area. Does it radiate the desired atmosphere? Whether you're aiming for cozy and intimate, rustic and relaxed, or luxurious and opulent, the existing decor and architecture should at least be adaptable to your vision.
Consider factors like lighting, seating arrangements, and acoustic properties—do they enhance or detract from the dining experience?
Checking for Essential Amenities and Services
Every restaurant model has unique needs. A family-friendly diner might benefit from a play area for kids. In contrast, a fine-dining establishment could require private dining rooms for exclusive events. Ensure restrooms are clean, accessible, and sufficient in number.
Investigate storage facilities—will they accommodate your inventory requirements? If your restaurant plans to host live events, check the acoustics and the availability of a stage or dedicated area. Assessing these key amenities early on prevents operational hiccups once the restaurant is up and running.
Negotiating a Lease Agreement for Your Restaurant Space
Embarking on a restaurant venture necessitates a keen understanding of lease agreements. It's not just about securing a space; it's about ensuring the terms are favorable and sustainable for your business in the long run.
Duration and Flexibility
The lease term is paramount. While a longer lease provides stability, it also commits you to the space. Gauge the market's volatility and your restaurant's scalability. Is there an option to renew? And if things don't go as planned, are there exit clauses that won't lead to excessive financial strain?
Monthly rent is a significant outlay, but it's not the only one. Scrutinize the fine print for any hidden charges or maintenance fees. Determine who's responsible for repairs and upkeep—tenant or landlord? This can considerably impact your budget.
Renovation Rights
Restaurants often require modifications to fit a specific theme or function. Does the lease allow for substantial renovations or structural changes? If yes, who foots the bill? It's essential to clarify these aspects to avoid potential disputes.
Signage Specifications
Visibility can significantly boost foot traffic. However, some leases have stringent rules about signage—its size, illumination, placement, and even design. Make sure you're granted reasonable flexibility to promote your establishment effectively.
Anticipating Rent Increments
Very few rental agreements come without the prospect of periodic rent hikes. It's important to understand when and by how much your rent might increase. Negotiate for a cap or a reasonable fixed percentage increase to prevent any unpredictable jumps in rent, which could destabilize your operational budget.
Exit Strategies
Despite the best intentions and efforts, not all ventures succeed. It's wise to have a clear, fair exit strategy. Are there penalties for breaking the lease? What notice period is required? Being aware of these aspects ensures that you're prepared for all eventualities.
Preparing Your Restaurant Space for Business
Launching a restaurant is as much about ambiance and experience as it is about food. It's a venture where meticulous planning meets creativity. Here's how you can set the stage:
Designing and Decorating Your Restaurant
Conceptualization: Start with a theme or concept. Whether it's a retro diner, a serene Zen-inspired eatery, or a vibrant tapas bar, your decor should mirror this.
Ambiance: Lighting plays a pivotal role. Soft, warm lights for a cozy bistro or bright, colorful lights for a fun, family-friendly joint can set the right mood.
Layout: Plan the flow. From ensuring easy accessibility to the restrooms to strategically placing the bar or counter, consider the customer's journey from entry to exit.
Personal Touches: Add elements that tell a story. Maybe art from local artists or furniture sourced from sustainable methods? These touches often resonate with patrons and give them conversation starters.
Setting Up Kitchen and Dining Equipment
Efficiency is Key: A well-organized kitchen results in faster service. Position the equipment in a manner that complements the cooking and serving flow.
Quality Over Quantity: Invest in durable, top-grade appliances. While they might be pricier, they are often more efficient, lasting, and can handle the rigors of a busy kitchen.
Dining Essentials: Beyond the kitchen, ensure the dining area has all it needs. From comfortable seating to the right tableware, the dining experience should be seamless.
Hiring and Training Staff
Recruit Wisely: Hire not just based on experience, but on attitude. Remember, skills can be taught, but the right attitude is intrinsic.
Comprehensive Training: Beyond just menu items and service protocol, train the team on soft skills. How to handle a complaint, how to upsell, or even the history behind a particular dish can elevate the guest experience.
Instill the Brand Ethos: Every restaurant has a story, a soul. Ensure the team understands this. When they connect with the brand's ethos, their service becomes more genuine and passionate.
Managing and Growing Your Restaurant Business
Managing a restaurant is not just about serving delicious dishes; it's about constantly evolving and optimizing the entire dining experience. In this rapidly changing industry, here's how restaurateurs can stay ahead of the curve:
Monitoring and Improving Operations
Data-Driven Decisions: Use analytics to understand peak business hours, popular dishes, or even customer demographics. Such insights can be invaluable.
Feedback Loop: Regularly engage with both staff and customers to understand their perspectives. An open feedback system can highlight areas of improvement one might miss.
Tech Integration: Modern challenges require modern solutions. Consider adopting technology like reservation management systems or order tracking apps to streamline operations.
Adapting to Changing Market Conditions
Stay Updated: Keep an eye on industry trends. Be it the rise of veganism or the popularity of fusion cuisines, being informed helps in staying relevant.
Flexible Approach: Market conditions can be volatile. The flexibility to change, be it in sourcing ingredients or revising pricing, can be a boon.
Engage with the Community: Participate in local events or fairs. Collaborate with local businesses. Such engagements not only boost visibility but also foster a sense of community.
Expanding Your Menu and Services
Thematic Nights: Consider hosting themed events like 'Taco Tuesdays' or 'Sushi Saturdays' to add variety.
Collaborate with Local Producers: Source local produce or collaborate with local artisans for special menu items. It adds authenticity to the offerings and supports the local community.
Beyond Food: Think of services beyond the menu. Hosting workshops, live music events, or even coffee art sessions can attract a diverse crowd and offer a unique selling proposition.
Conclusion
Embarking on the journey of renting a restaurant space is indeed a significant leap, layered with multiple decisions and meticulous considerations. At first glance, it may appear overwhelming, with a plethora of variables to assess.
However, when approached systematically, each step becomes a thrilling milestone. Proper planning acts as the roadmap, guiding through potential pitfalls and illuminating opportunities. In-depth research is akin to the trusty compass, ensuring you're always headed in the right direction. And that dash of enthusiasm? It's the wind in your sails, driving passion and invigorating the voyage.
In case you want more content like this, visit Orderific right now!
FAQs
What factors should I consider when choosing a restaurant space to rent?
The location, size, cost, and layout are crucial. But also consider the target audience, competition, and the local community.
What are the advantages of renting a restaurant space?
Renting can be cost-effective compared to building from scratch. It allows you to tap into an established location and infrastructure, saving time and resources.
What factors should I consider when renting a restaurant for an event?
Consider the venue's capacity, amenities, catering options, location, parking, and whether they can accommodate the type of event you're planning.
What does "restaurant for rent" mean?
Renting a restaurant refers to leasing a space that is equipped and suitable for running a dining establishment, providing an opportunity for entrepreneurs to start their own eatery.
Can I rent a restaurant space for events or private parties?
Yes, many restaurants offer their spaces for events, parties, and gatherings, providing a unique setting and culinary experience for your guests.