There is a restaurant for sale. Correct! It's more than just a place to grab a bite; it's a manifestation of someone else's pursuit, now ready to be inherited by a new adventurer.
So, what does it entail to acquire a restaurant? And how does one navigate the intricacies of selling such an establishment? Let's embark on this gastronomic journey of sale, purchase, and everything in between!
Selling Your Restaurant – Tips and Tricks for a Successful Sale
Above all else, it's crucial to acknowledge that business owners, regardless of whether they manage a small establishment or a large corporation, are united by a shared objective. They aim to secure the most advantageous outcome for their enterprise. This purpose remains consistent for restaurant owners who endeavor to sell their establishments.
Nevertheless, the process of selling a restaurant is far from simple, unlike the act of vending hot dogs at a baseball game. It involves more than erecting a sign that reads 'restaurant for sale' and patiently waiting for prospective buyers. It's about effectively showcasing the essence of your eatery, the passion permeating every dish, table, and nook.
So, how does one accomplish such a feat? Imagine if your restaurant was a beautiful gift card. Wouldn't you want to present it in the best possible way to the recipient?
Begin with evaluating the worth of your restaurant. Throughout the years, you've dedicated considerable resources to acquiring quality equipment, comfortable seating, stylish interior decor, well-stocked inventory, and establishing a standout brand identity.
The underlying purpose is to communicate to potential buyers that this available restaurant is not merely a standard commercial space but a valuable chance waiting to be seized.
Legal considerations are also paramount. Any restaurant for sale must abide by the state's laws, whether in the United States or elsewhere. Everything from the privacy notice to the wine and beer consumption licenses must be in order.
Without these, you could end up serving more time than meals!
Valuing Your Restaurant – Understanding the Market and Your Business
Mastering the art of assessing the value of your restaurant for potential sale requires a delicate grasp of the equilibrium between your appraisal and the market's prevailing standards.
The latest news about the restaurant industry, the general trends, targeted advertising strategies, and the demographic preferences of your area all influence the valuation of your restaurant for sale. For instance, a restaurant with an expansive beer collection might fetch a higher price in a locality frequented by beer enthusiasts.
Moreover, any potential buyer of your restaurant would want to know about the business's financial health. It's like reading the nutrition facts label on a food product before buying it. They want to learn about sales, expenses, profits, and liabilities.
And we must recognize the importance of data. In the modern era, data is a special ingredient that enhances the customer's experience with personalization.
Information about your customers, preferences, and purchasing habits could all add value to your restaurant for sale. Of course, per the privacy notice, one must abide by the rights reserved for the customer's personal information.
Legal Considerations – Contracts, Leases, and Licenses
Ah, the legal dance of selling a restaurant! It's like preparing a delicate dish with the perfect blend of flavors. In this section, we'll dive deep into the important legal considerations you must consider when putting your restaurant up for sale.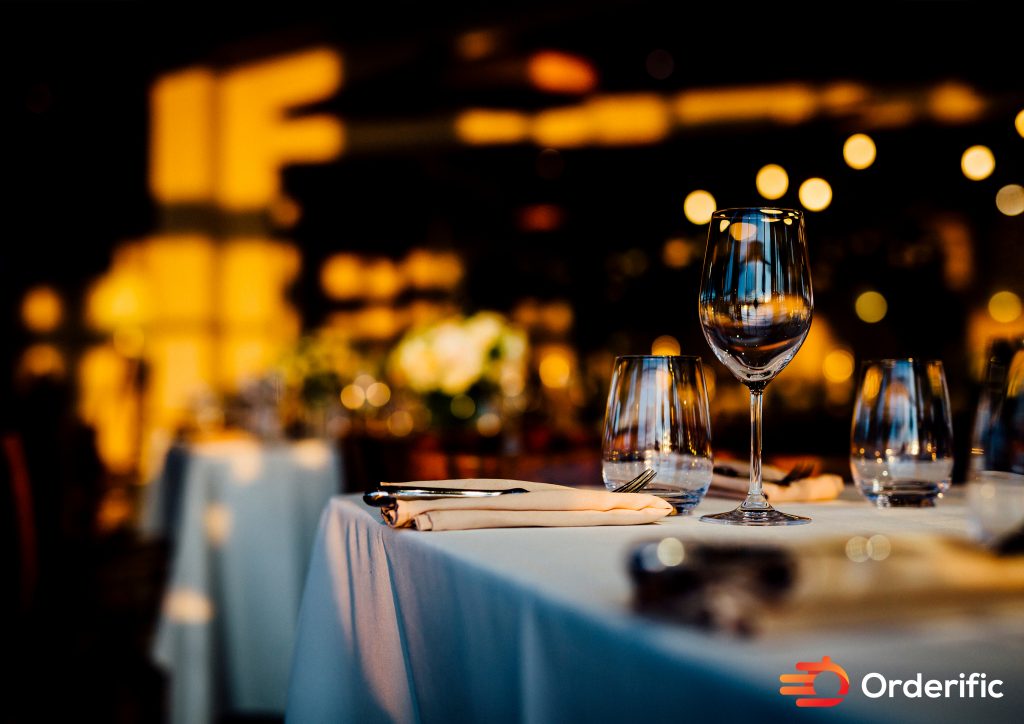 Business Sale Contract:
This is the heart and soul of the transaction. Just like a well-crafted recipe, the business sale contract lays down all the essential ingredients of the deal. The agreement encompasses the stipulations, the cost, the included assets (ranging from inventory to furniture), and other vital specifics that require mutual consent from the seller and the buyer. This contractual arrangement serves as a safeguard, therefore, ensuring its comprehensive drafting is imperative to safeguard your interests.
Lease Agreement:
Consider the lease agreement as more than just a side dish accompanying the main course. It is essential when selling your restaurant, as it involves transferring the rights to operate in that location. Therefore, verifying if the current lease agreement permits ownership transfer or if you need to negotiate a new lease with the landlord is crucial. This is an essential aspect that deserves your utmost attention.
Licenses and Permits:
Consider licenses and permits as the seasoning that adds the perfect flavor to your restaurant sale. With the proper permits, your restaurant might be able to serve that fine wine or host those lively parties. Be sure to check all the required licenses for operating a restaurant in your area, from food and beverage licenses to entertainment and alcohol licenses. Compliance is the key to a smooth and successful sale.
Health and Safety Regulations:
Just like maintaining hygiene in the kitchen is essential for a restaurant's success, adhering to health and safety regulations is crucial when selling it. Ensure that your restaurant is compliant with all health codes and safety standards. This not only assures the buyer but also protects you from any legal repercussions in the future.
Non-Disclosure Agreements (NDAs):
Picture this as the secret ingredient that keeps your recipe under wraps. NDAs are essential when sharing sensitive information about your restaurant with potential buyers. It safeguards your recipes, customer data, supplier information, and other confidential data from falling into the wrong hands.
Tax Considerations:
Consider tax considerations; you'd always catch the final seasoning touch. When selling a restaurant, there are several tax considerations to remember. These may include capital gains or sales tax, depending on where you are and how the sale is structured. It's highly recommended to seek guidance from a tax expert to guarantee a clear understanding and adherence to all tax responsibilities.
Transfer of Employee Contracts:
Imagine having a well-trained kitchen staff but losing them due to a lack of clarity on their employment contracts. Before selling your restaurant, clarify the status of existing employee contracts. The buyer might want to retain some staff, and you should outline how their arrangements will be handled during the transition.
Intellectual Property Rights:
Think of this as the secret spice blend that makes your restaurant unique. Ensure the buyer receives the rights to any trademarks, logos, or copyrighted materials associated with your restaurant upon its sale.
Conclusion
As you can observe, selling a restaurant involves not only culinary expertise but also a mastery of legal matters. Paying attention to these legal considerations will ensure a smooth transaction, just like a well-coordinated kitchen during a busy dinner rush. So, dot your i's, cross your t's, and cook up a successful sale!
Therefore, whether you're an experienced entrepreneur seeking to make a significant investment or an enthusiastic food enthusiast with aspirations of owning a restaurant, that eye-catching 'restaurant for sale' sign signifies much more than it seems. It represents an extraordinary opportunity, a thrilling challenge, a profound responsibility, and a longstanding dream, all bundled into one. And who knows, it could be the remarkable opportunity you've been waiting for!
In case you want more content like this, visit Orderific right now!
FAQs
What factors should I consider when buying a restaurant?
Consider the location, the type of customers it attracts, the cuisine it specializes in, the number of seating it has, the delivery options it provides, and its reputation.
How do I determine the value of my restaurant for sale?
Look at its physical assets (the grill, the inventory, the supplies, the furniture) and intangible assets (the brand, customer base, presence in the market)
What legal documents and contracts are necessary when selling a restaurant?
To successfully proceed with the acquisition, ensure you have the necessary documentation, such as a business sale agreement, lease agreement, and confidentiality agreement.