Gift cards have emerged as a popular and beneficial tool in the restaurant industry. They serve a dual purpose: providing a convenient gift-giving solution for customers and encouraging additional sales for the restaurant. When handled well, restaurant gift cards can significantly boost your bottom line while simultaneously enhancing customer loyalty.
Essentially, gift cards are a form of pre-paid revenue and they often lead to overspending. After all, how many times have we found ourselves in a situation where the gift card doesn't quite cover the bill, leading us to pay extra out of pocket? They're also a fantastic way to get your brand in front of new customers. Let's dive into the ways that you can increase the sales of your restaurant gift cards.
How do Restaurants Make Money from Gift Cards?
Restaurants profit from gift cards through upfront revenue, increased sales, and customer retention. When a customer purchases a gift card, the restaurant receives the payment in advance even before any goods or services are provided. This inflow of cash can help manage operating costs, especially during lean periods.
Moreover, gift cards often lead to higher spending as cardholders are likely to order more than the card's face value, subsequently paying the difference out of pocket. Additionally, unused balances and lost gift cards also contribute to overall profit. It's estimated that about 10% of gift cards go unredeemed, serving as a direct benefit to the restaurant's bottom line.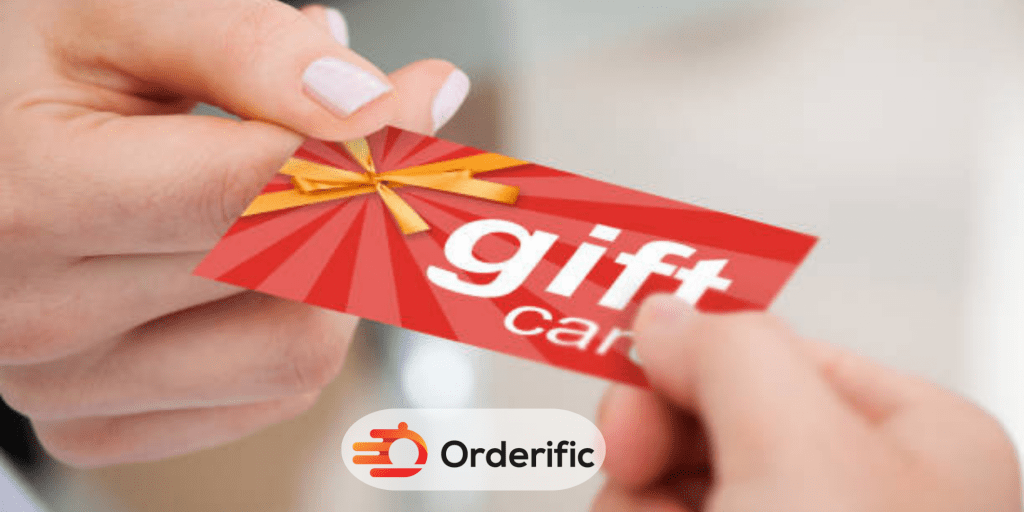 Who Buys Gift Cards?
Restaurant gift cards are bought by a diverse demographic for various reasons. They are popular among corporate entities as an easy and effective way to reward employees, impress business associates, or thank loyal customers. Individuals also buy gift cards for personal use, often as convenient gifts for birthdays, anniversaries, or holidays. Moreover, they're a go-to choice for those who want to introduce friends or loved ones to a new dining experience. In an era where experiences are valued more than material goods, gift cards serve as a perfect present for food enthusiasts to discover new flavors and cuisines.
The Marketing Tips & Tricks Your Restaurant Needs
To boost the sale of restaurant gift cards, it's crucial to combine marketing strategies that target potential buyers and encourage existing customers to make repeat purchases.
Leverage your online presence: Make sure your website is optimized for online gift card sales. Customers should easily find information on purchasing and redeeming gift cards, as well as any current promotions or discounts.
Social media promotions: Social media can be a powerful tool in promoting gift card sales. Create visually appealing posts and use relevant hashtags to reach a wider audience.
In-restaurant promotions: Encourage in-person gift card purchases by displaying signage near the cash register, including them in receipt inserts, or training staff to mention them during checkout.
Email marketing: Utilize your email marketing list to promote gift cards, offering exclusive deals or rewards for purchasing.
Gift card bonuses: Add extra value to gift card purchases by offering a bonus on top of the card's face value. This can be in the form of an additional amount added to the card or a free item or service when redeeming the gift card.
Loyalty programs: Reward loyal customers with points or discounts for purchasing gift cards, further encouraging repeat business.
When do People Buy Gift Cards?
The holiday season is the busiest time for gift card sales, with a significant increase in purchases during Christmas, Hanukkah, and New Year's. Other popular occasions for gift cards include birthdays, anniversaries, and special events like Mother's Day and Father's Day.
However, it's essential to note that people buy gift cards all year round. Consider promoting your gift cards during slower months or when you have a new promotion or menu items to attract customers.
How can I Increase Gift Card Sales?
Boosting the sale of restaurant gift cards requires a strategic approach that not only targets new customers but also encourages repeat business. There are numerous effective strategies you can use to increase your gift card sales, be it through the use of promotional events, collaborative campaigns, or leveraging technology.
Sell Your Gift Cards Online
Offering online gift card sales can significantly increase your restaurant's reach and accessibility, especially in today's digital age. Customers can easily purchase gift cards from the comfort of their homes, making it a more convenient option for those who prefer to avoid crowded stores or don't have time for physical shopping. Additionally, you can also offer electronic gift cards that customers can send directly to the recipient via email, further simplifying the process.
Take Advantage of the Spike in Gift Card Sales Near the Holidays
During holidays, people are more likely to purchase gift cards as presents. Take advantage of this by offering special holiday promotions and creating themed gift cards that align with the season.
Make Your Gift Cards Available Year-Round
Don't limit the availability of your gift cards to just the holiday season. Make them available all year round, either through in-store displays or online sales. This way, customers can purchase gift cards for any occasion or as a spontaneous treat for someone special.
Promote Them Everywhere
Don't be afraid to promote your gift cards everywhere – in-store, on your website, on social media, and even through collaborations with other businesses. The more exposure your gift cards have, the higher the chances of selling them.
Offer Gift Card Deals or Bundles
Consider offering special deals or bundles that include gift cards, such as a dinner for two with the purchase of a gift card. This adds value to the customer's purchase and makes it more enticing.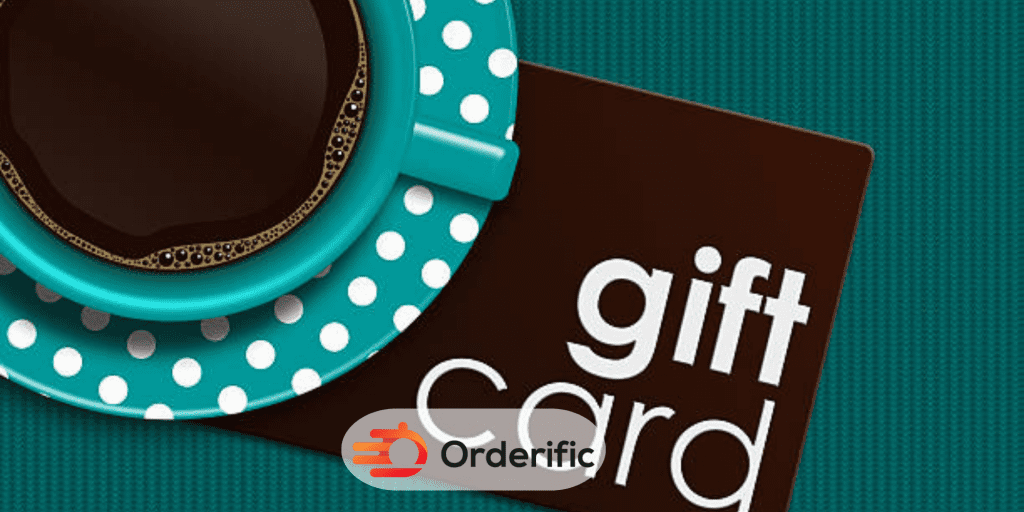 Conclusion
Restaurant gift cards are a valuable asset for any dining establishment. They offer a plethora of benefits, including increased revenue, customer retention, and brand recognition. By implementing effective marketing strategies and making gift cards readily available, you can tap into the potential of this powerful tool and sell more gift cards all year round. So why not give it a try and see the positive impact it can have on your restaurant's success? So, don't wait any longer and start promoting your restaurant gift cards today! Let your customers know that they have the option to give the gift of delicious food and great memories with a restaurant gift card from your establishment. With just a little effort and creativity, you'll be well on your way to boosting sales, increasing customer loyalty, and enhancing your brand's recognition in the dining industry.
You can find more insightful content with Orderific here. For the countless benefits Orderific can bring to your business, start trying it out here. Today is Orderific time!
FAQs
What are the advantages of offering restaurant gift cards as a marketing and revenue generation strategy?
Restaurant gift cards offer several advantages for restaurants, including upfront revenue, increased sales, customer retention, and brand recognition.
How can restaurants promote and sell gift cards effectively, both online and in physical locations?
It can be by leveraging their online presence, using social media and email marketing, offering bonuses or rewards for purchasing, and making them available online and in physical locations.
Are there any legal or accounting considerations that restaurant owners should be aware of when implementing a gift card program?
Yes, restaurant owners should be aware of any state laws or regulations regarding gift card expiration dates and the reporting of gift card revenue for tax purposes.
What trends are shaping the use of digital and mobile restaurant gift cards in the industry?
The rise of technology and the increasing importance of convenience for consumers have led to a significant increase in the use of digital and mobile restaurant gift cards.
What are some creative ways to package or present restaurant gift cards to make them more appealing gifts?
Restaurants can package their gift cards in branded envelopes, or small gift bags, or even include them in a special gift basket with company-related merchandise or samplers.