Embarking on a search for "restaurant jobs near me" has become a common pursuit among those with a passion for the hospitality world. With its rich and varied landscape, the restaurant domain presents numerous roles tailored for a wide range of talents and inclinations.
Whether one is keen on crafting culinary masterpieces in the kitchen, interacting and serving customers, or managing the operations behind the scenes, opportunities abound. This industry beckons those who wish to immerse themselves in a dynamic environment where food, service, and customer satisfaction converge, promising fulfilling roles for every aspirant.
Why Choose a Career in the Restaurant Industry?
The restaurant industry is not just another job sector; it's a vibrant tapestry of experiences, flavors, and connections. Choosing a career here means stepping into a realm that's constantly evolving, ensuring no two days are ever the same. The sheer dynamism keeps professionals on their toes, blending creativity with routine. It's a world where you're presented with myriad growth trajectories, be it honing a particular skill, ascending the managerial ladder, or even venturing into entrepreneurship.
Moreover, the industry thrives on diversity, bringing together individuals from various backgrounds and cultures, offering a rich palette of interpersonal interactions. But perhaps, the most fulfilling aspect is the privilege to play a part in someone's special occasion, be it a birthday, an anniversary, or a simple dinner date. By being in the restaurant business, you don't just serve food; you craft experiences, foster connections, and create cherished moments for guests, all while carving a fulfilling career path for yourself.
Types of Restaurant Jobs Available
The restaurant industry, often likened to a well-choreographed dance, relies on distinct roles to ensure smooth operations and delightful dining experiences for guests. Each role, from the initial greeting at the door to the meticulous preparation of dishes, plays a pivotal part in the establishment's success.
As you venture into this dynamic industry, understanding the diverse array of positions available can be crucial in carving out a niche that aligns with your skills and passions. Here's a closer look at the varied jobs that keep the wheels of the restaurant industry turning seamlessly.
1. Front-of-House Positions:
These are the faces of the restaurant. Professionals here directly interact with guests, ensuring they enjoy memorable dining experiences. Roles include servers, bartenders, hosts or hostesses, and buspersons. Their responsibilities revolve around attending to guests, managing reservations, serving meals, and ensuring overall guest satisfaction.
2. Back-of-House Positions:
This is where culinary magic happens. These professionals work behind the scenes, ensuring that the food and drink meet the establishment's quality standards. It includes chefs, line cooks, prep cooks, dishwashers, and pastry chefs. Their tasks range from prepping ingredients and crafting dishes to maintaining kitchen cleanliness and order.
3. Management and Administrative Positions:
The backbone of the restaurant's operational success, individuals in these roles ensure smooth day-to-day functions. It encompasses roles such as the general manager, assistant manager, human resources, and finance professionals. They oversee staff, manage inventory, handle financial aspects, resolve conflicts, and ensure that the establishment remains profitable and aligned with its mission and vision.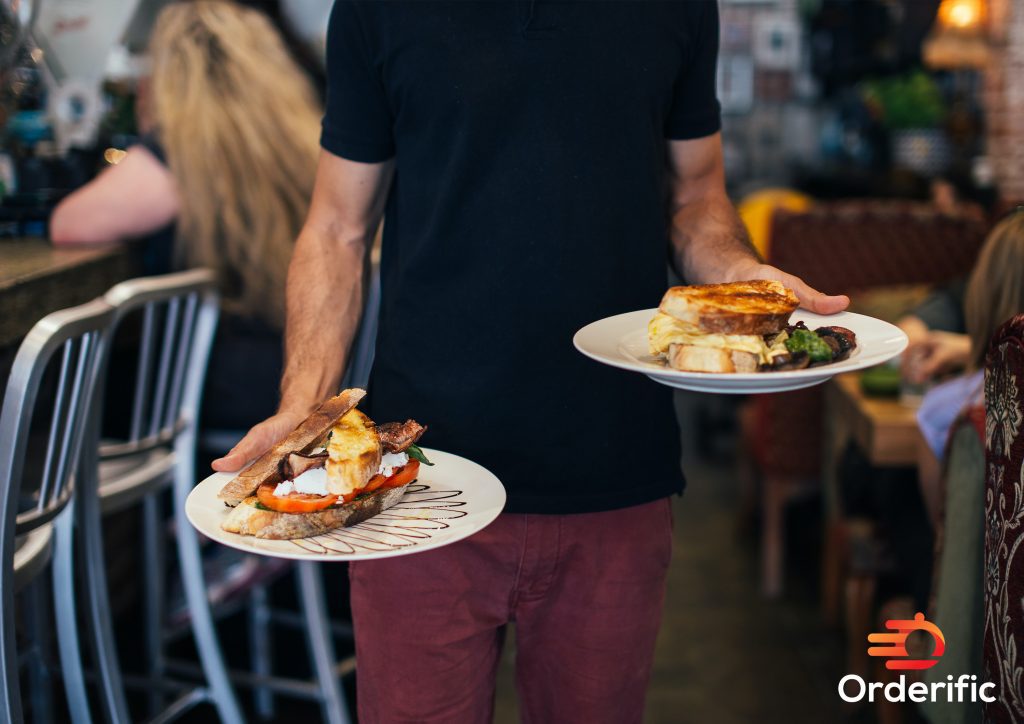 How to Find Restaurant Jobs Near You
Embarking on a journey to find a fulfilling role in the restaurant industry near your location can be both exhilarating and daunting. However, with the right approach, your dream job might be just around the corner, waiting for you. In our digital age, numerous resources can aid in this quest, from online portals to interpersonal connections. Furthermore, a proactive approach can significantly increase your chances of landing the perfect position. Let's dive into the strategies that can guide you towards your desired restaurant role.
1. Online Job Boards and Classifieds:
Digital platforms like Indeed, Glassdoor, or local classified websites frequently feature postings for restaurant jobs. They provide filters to narrow down your search based on location, role, and salary expectations, making your job hunt more efficient.
2. Networking and Referrals:
Often, the best opportunities come from word of mouth. Networking events, industry seminars, or even casual conversations with friends and acquaintances in the industry can open doors to roles that might not be advertised publicly. Always keep an ear out and maintain good professional relationships, as they might lead to potential job referrals.
3. Directly Contacting Restaurants:
Taking a direct approach can sometimes be the most effective. Visiting restaurants in person, dropping off your resume, or even making a call to inquire about openings showcases initiative and keen interest. Many establishments appreciate this personal touch, and it might just differentiate you from other candidates.
Tips for Landing Your Dream Restaurant Job
The journey to securing that coveted restaurant job involves much more than just spotting the right vacancy. It demands meticulous preparation, an understanding of the industry, and, most crucially, the ability to present yourself as the best fit for the role. Beyond your skills and experience, it's about demonstrating passion, dedication, and a genuine love for hospitality.
While this might sound like a tall order, with the right strategies at your disposal, you can confidently navigate the hiring process. Let's delve into some key steps that can significantly bolster your chances of landing that dream restaurant position.
1. Tailoring Your Resume and Cover Letter:
Each restaurant and role is unique. Customize your resume to highlight experiences and skills most relevant to the specific job you're applying for. Similarly, craft a cover letter that not only expresses your enthusiasm for the position but also draws a clear link between what the restaurant needs and what you offer.
2. Preparing for Interviews:
Going beyond the basic prep, research the restaurant's history, ethos, and any recent news about them. Practicing common industry-related questions will make you more confident. Additionally, think of instances where you've demonstrated teamwork, leadership, or handled challenging situations, as these stories can provide concrete examples of your capabilities.
3. Negotiating Salary and Benefits:
Understand your worth by researching industry standards for the role you're eyeing. If presented with an offer, don't shy away from negotiating. Besides the basic salary, consider other benefits like health insurance, meal discounts, or training opportunities. Remember, negotiation is not just about maximizing earnings but ensuring both you and your employer see value in the partnership.
Resources for Advancing Your Restaurant Career
Navigating a career in the restaurant industry can be as intricate as mastering a gourmet recipe. However, like the right ingredients that elevate a dish, certain resources can propel your career forward. While hands-on experience is invaluable, combining it with structured learning and training can make a world of difference. Let's dive deep into these resources and understand how they can bolster your restaurant career.
Workshops:
Workshops provide practical, hands-on experience. Topics can range from efficient kitchen management to understanding the nuances of wine pairing. Participating in such sessions not only enhances your skills but also offers opportunities to network with industry experts and peers.
Online Courses:
The digital age has ushered in countless platforms offering courses tailored for the restaurant industry. Sites like Coursera or Udemy have specialized programs on restaurant management, culinary arts, and even mixology. These courses often come with certifications that can be an added feather in your cap.
Food Safety Certification:
Understanding the principles of food safety is crucial. Certifications, like the ServSafe program, provide knowledge on foodborne pathogens, cross-contamination, and proper food handling techniques, ensuring you're well-equipped to maintain the highest standards in any dining establishment.
Customer Service Techniques:
The heart of the restaurant business lies in excellent customer service. Workshops and seminars focusing on effective communication, understanding customer needs, and handling challenging scenarios can help in enhancing guest satisfaction and, by extension, the restaurant's reputation.
Management Strategies:
For those eyeing leadership roles, delving into management theories and strategies is a must. This includes understanding team dynamics, efficient inventory management, and even the financial aspects of running a restaurant.
By tapping into these resources and continuously updating your knowledge and skills, you position yourself as a valuable asset in the ever-evolving world of the restaurant industry.
Conclusion
The restaurant industry, bursting with diverse roles and vibrant cultures, beckons aspirants eager to dive into its dynamic realm. From the bustling kitchens to the lively dining floors, every corner offers a unique opportunity to grow, learn, and thrive. Equipped with the right guidance, ambition turns into direction, simplifying the path towards landing that dream job.
As you set out on this exciting voyage, remember, it's more than just employment—it's a chance to be part of stories, flavors, and moments that make dining out a cherished experience for many. Dive in, and let your journey in the gastronomic world commence.
In case you want more content like this, visit Orderific right now!
FAQs
What types of restaurant jobs are available near me?
Numerous positions, from front-of-house roles like waitstaff to back-of-house roles like chefs, are available.
What qualifications do I need to work in a restaurant?
While some positions require formal training, many roles value experience and soft skills like teamwork.
How much can I expect to earn working in a restaurant?
Earnings vary based on position, location, and restaurant type. If you can work as a chef, you can expect to earn lot more than a waiter.
Are there part-time or flexible restaurant jobs available near me?
Yes, many restaurants offer flexible shifts suitable for various schedules, so it's possible to squeeze it in next to another job.
What are the typical work hours for restaurant jobs?
Hours can vary, but restaurants often have extended hours, including weekends and holidays.
What skills are necessary to succeed in a restaurant job?
Apart from job-specific skills, soft skills like communication, adaptability, and a customer-first approach are crucial.