Delving into the restaurant industry can be exciting, yet it can often feel like navigating through a maze, especially when it comes to understanding and complying with restaurant laws. From labor laws to health and safety regulations, the legal landscape for restaurant owners is complex and constantly evolving.
One of the most critical laws to keep in mind revolves around the minimum wage for your employees. It's not just about paying your staff fairly; it's about ensuring your restaurant operates within the legal framework. Ignorance isn't an excuse in the eyes of the law! So let's demystify these laws and help you navigate the journey of restaurant ownership with confidence and peace of mind.
Understanding Restaurant Laws: A Comprehensive Overview
When it comes to restaurant laws, the first key area is labor laws, which include the Fair Labor Standards Act (FLSA) which governs minimum wage, overtime pay, recordkeeping, and youth employment. As a restaurant owner, you must be aware of both federal and state minimum wage laws. The federal minimum wage is currently set at $7.25 per hour, but many states have their minimum wage laws. If there is a difference between the two, employers must adhere to the higher standard.
Another essential facet of restaurant laws revolves around health and safety regulations. These rules, enforced by bodies like the Food and Drug Administration (FDA) and local health departments, dictate everything from food handling and storage to employee hygiene and facility cleanliness. Violations can lead to severe penalties, including hefty fines and even closure of the establishment. Hence, it's crucial to stay informed and ensure strict compliance with these regulations to guarantee the safety of your customers and the longevity of your business.
Navigating Regulatory Requirements for Restaurant Operation
As a restaurant owner, you must also comply with local and state licensing laws to operate your business legally. Depending on your location, these requirements may include obtaining a food service permit, liquor license, and business registration. Failure to obtain the necessary permits can result in fines or even revocation of your business license.
Licensing and Permits: Essential Legal Documentation
Some of the essential licenses and permits for restaurant operation include:
Food Service Permit: This permit is required by most states and localities to ensure that food establishments adhere to proper hygiene standards and safety regulations.
Liquor License: If your restaurant plans to serve alcohol, you must obtain a liquor license. The requirements for this license may vary depending on your location, and you may also be subject to regular inspections by the local alcohol control board.
Business Registration: Registering your restaurant as a legal entity is crucial for tax purposes and protecting your assets in case of any legal issues. The specific requirements for business registration may vary based on your state's laws.
Health and Safety Regulations: Ensuring a Clean and Safe Environment
Compliance with health and safety regulations is not just a legal requirement; it's also vital for maintaining the reputation and success of your restaurant. Some tips to ensure compliance include:
Regularly training employees on proper food handling and hygiene practices.
Keeping all areas of the restaurant clean, including restrooms, dining areas, and kitchens.
Conducting routine inspections to identify and address any potential hazards.
Maintaining accurate records of food safety procedures and employee training.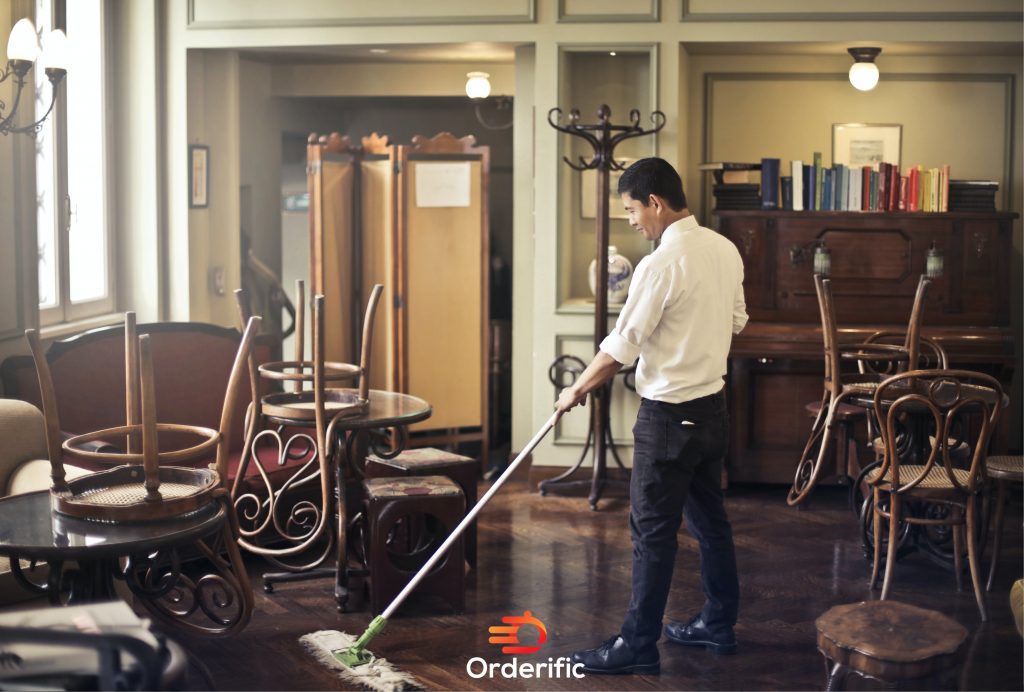 Labor and Employment Laws: Protecting Your Staff and Business
Aside from minimum wage requirements, restaurant owners must also comply with labor and employment laws to protect their employees' rights and avoid potential legal issues. These laws include:
Fair Labor Standards: Wage and Hour Regulations
In addition to setting the federal and state minimum wage, the FLSA also establishes guidelines for overtime pay and record-keeping. Employers must ensure that all employees are properly classified as either exempt or non-exempt from overtime pay based on their job duties, responsibilities, and salary.
Employee Rights and Protections: Ensuring a Fair Workplace
Restaurant owners must also adhere to laws that protect employees from discrimination, harassment, and other unfair employment practices. These laws include Title VII of the Civil Rights Act, the Americans with Disabilities Act, and the Family and Medical Leave Act.
Serving Responsibly: Alcohol Laws and Liability
Serving alcohol comes with a high level of responsibility and potential liability for restaurant owners. It's crucial to comply with all applicable liquor laws, including verifying the legal drinking age of customers, refusing service to intoxicated individuals, and properly training employees on responsible alcohol service.
Liquor Licensing: Understanding Alcohol Service Regulations
As mentioned earlier, obtaining a liquor license is essential for legally serving alcohol in your restaurant. It's crucial to understand and follow all relevant laws and regulations, including restrictions on hours of service, advertising, and the types of drinks you can serve.
Liability and Responsibility: Avoiding Legal Issues Related to Alcohol
Serving alcohol also comes with potential legal issues, including DUI charges, accidents caused by intoxicated customers, and serving minors. As a restaurant owner, it's essential to have strict policies in place for responsible alcohol service and train your employees on how to handle these situations.
Intellectual Property and Brand Protection in the Restaurant Industry
In addition to the aforementioned laws, restaurant owners must also consider intellectual property and brand protection. So, this includes trademarking your restaurant name, logo, and any unique menu items or recipes. It's also crucial to have non-disclosure agreements in place with employees to protect your trade secrets and maintain the exclusivity of your business.
Trademarks and Copyrights: Safeguarding Your Restaurant's Identity
Trademarking your restaurant's name, logo, and other identifiers can help protect your brand and prevent others from using them without permission. Copyrights also play a role in protecting your original menus, recipes, and marketing materials.
Menu Innovations and Intellectual Property: Navigating Recipe Protection
As a restaurant owner, you may come up with unique and creative menu items that set your establishment apart from others. It's essential to protect these recipes as trade secrets to maintain the exclusivity of your brand and prevent competitors from replicating them.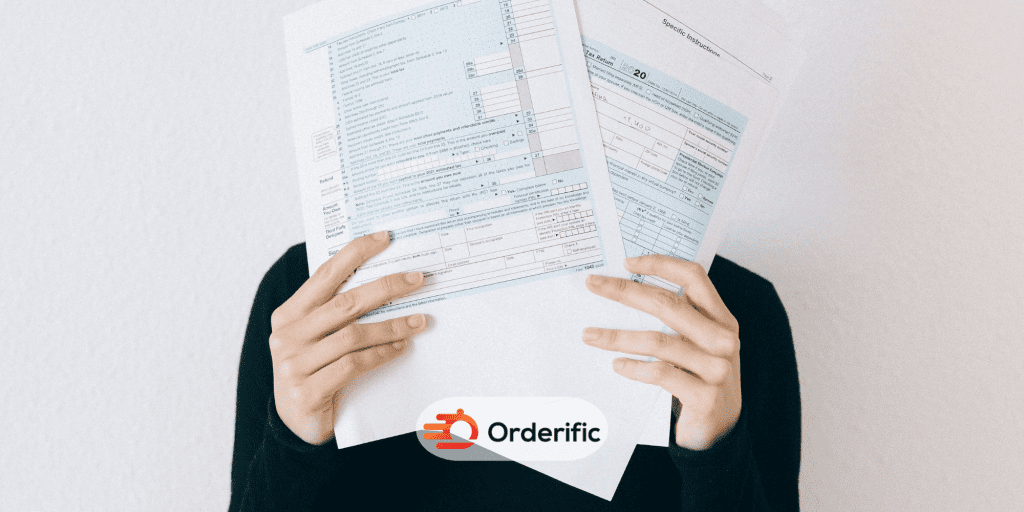 Conclusion
In conclusion, understanding and complying with restaurant laws is crucial for the success and longevity of your business. From labor laws to health and safety regulations, liquor licensing to intellectual property protection, there are various legal considerations that restaurant owners must navigate. So, it's essential to stay informed about these laws and make compliance a top priority to maintain a safe and fair workplace for employees and provide customers with a positive dining experience. Remember, ignorance is not an excuse in the eyes of the law, so educate yourself and stay compliant to ensure smooth operations for your restaurant. Cheers to legal compliance!
Click here for more insightful and informative content with Orderific. To start experiencing the great benefits Orderific can bring to your business, click here now. Try Orderific!
FAQs
What are restaurant laws and why are they important?
They are a set of regulations and requirements that govern the operation of restaurants, including labor laws, health and safety regulations, and licensing and permit requirements.
How can I stay informed about the legal requirements for running a restaurant?
Subscribe to industry newsletters and publications, attend conferences and seminars, and consult with legal professionals to stay up-to-date on evolving laws.
What types of permits and licenses do I need to open a restaurant?
The specific permits and licenses required vary depending on your location, but some common ones include a food service permit, liquor license, and business registration.
Are there specific health and safety regulations for restaurants?
Yes, there are specific regulations for food handling and storage, employee hygiene, and facility cleanliness that must be adhered to to maintain compliance.
What are the wage and hour regulations for restaurant employees?
The Fair Labor Standards Act (FLSA) establishes minimum wage requirements, overtime pay guidelines, and record-keeping standards for restaurant employees.