Welcome to our guide on how to successfully sell restaurant merchandise! If you're a restaurant owner or manager looking to increase your branding efforts and boost revenue streams, then this is the perfect read for you. In today's competitive food industry, having a strong brand presence is crucial in attracting and retaining customers. 
And what better way to promote your restaurant than by selling branded merchandise? Not only does it create an additional stream of income, but it also serves as a marketing tool for your restaurant.
Why Sell Merchandise at Your Restaurant?
Before we dive into the "how-tos," let's first understand why selling merchandise is beneficial for your restaurant. Here are some reasons to consider:
Generate Additional Revenue: Selling merchandise can bring in extra income for your restaurant. Not only does it provide a new revenue stream, but it also helps offset any potential losses from slower months or unexpected expenses.
Expand Your Brand: Branded merchandise serves as a walking advertisement for your restaurant. When customers wear or use your merch, they are essentially promoting your business to others.
Advertise for Free: Similar to the previous point, merchandise can act as a form of free advertising. By wearing or using your branded items in public, customers are essentially endorsing your restaurant to others without any additional effort from you.
What Merchandise Should You Sell?: You can sell anything from t-shirts and hats to coffee mugs and keychains. Just make sure the products align with your brand's image and are of good quality.
Branded Apparel & Headwear: These are popular options to sell, as they allow customers to show off their support for your restaurant even when they're not dining there.
Consumables: Think-branded sauces, spices, or other food items that customers can purchase and take home to recreate their favorite dishes from your restaurant.
Gifts for Pets: If your restaurant is pet-friendly, consider selling branded items for furry companions such as dog or cat bowls.
Accessories & Specialty Items: This can include things like tote bags, phone cases, and even aprons for food lovers who enjoy cooking at home.
Meal Kits: With the rise of at-home cooking, selling meal kits with pre-packaged ingredients and a recipe card featuring your restaurant's dishes is also a great way to sell merchandise.
The Marketing Tips & Tricks Your Restaurant Needs: Aside from choosing the right merchandise to sell, there are also some marketing strategies you can implement to boost merchandise sales.
How to Sell Restaurant Merchandise?
Now that you understand the why, let's get into the how. Here are some tips to help you successfully sell restaurant merchandise:
Establish the Products Your Consumers Want: Do your research and understand what types of merchandise your customers would be interested in purchasing. This can vary depending on the demographics of your clientele, so consider conducting surveys or reaching out to loyal customers for their input.
Do Some Research: Take a look at what other successful restaurants are selling as merchandise and see if there are any potential ideas you can adapt for your restaurant.
Determine Where to Sell It: You can sell merchandise at your restaurant's physical location, on your website, or even through a third-party platform like Etsy. Choose the method that best aligns with your brand and target audience.
Check that You Have the Proper Licenses: Make sure you have the necessary permits and licenses to sell merchandise. Regulations may vary depending on your location, so it's essential to do your due diligence.
Acquire the Best Technology to Help: Invest in a point-of-sale system that can track inventory, manage orders, and process payments for merchandise sales.
Find the Right POS for Your Restaurant's Unique Needs: There are various POS systems available, so it's important to choose one that suits your restaurant's specific requirements and budget.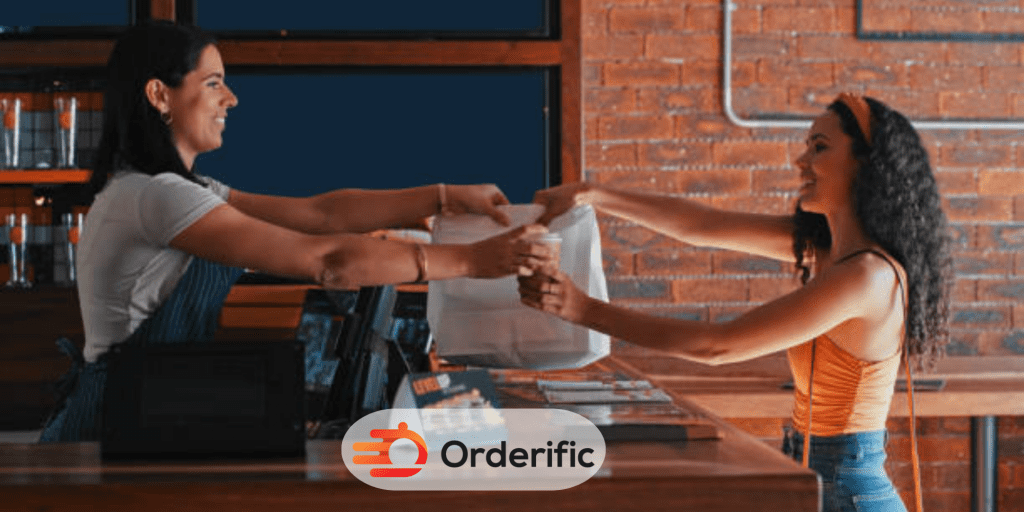 How to Market Your Restaurant Merchandise?
Now that you have your merch ready to go, it's time to market it to potential customers. Here are some marketing strategies to consider:
Social Media: Leverage your restaurant's social media platforms to showcase and promote your merchandise. You can also collaborate with influencers or run contests to generate buzz around your products.
Promotions: Offer discounts or bundle deals for customers who purchase multiple items of merchandise.
Email: Utilize your restaurant's email list to send out promotions, new product launches, and updates on sales.
Signage: Make sure to have signage in your restaurant promoting your merchandise, including displaying the products near the cash register for impulse buys.
Gift cards: Offer gift cards that can be used towards the purchase of merchandise. This is a great way to encourage customers to consider buying merch as gifts for their friends and family.
Conclusion
In conclusion, selling restaurant merchandise can be a powerful tool for enhancing your brand's visibility and boosting revenues. By carefully selecting the right items that align with your brand, and employing strategic marketing tactics. You can transform your customers into brand ambassadors and generate an additional revenue stream. Remember, the key to successful merchandise sales lies not just in the quality and relevance of the products. But also in how effectively they are marketed to your audience.
Venturing into selling restaurant merchandise may seem daunting at first, but with the right strategies and understanding of your customer base, it can be an exciting and rewarding endeavor. Don't be afraid to experiment, ask for customer feedback, and continuously improve your merchandise offerings. Happy selling!
Let's find out more with Orderific here! Also don't forget to take advantage of Orderific's benefits for your business. Click here to book demo!
FAQs
How can restaurants leverage merchandise sales to enhance brand recognition and generate additional revenue?
Selling merchandise allows restaurants to expand their brand beyond just food and drinks, creating a walking advertisement for their business.
What types of merchandise are typically popular in restaurant establishments, and how should they be priced and marketed?
They are branded apparel, consumables like sauces and spices, accessories and specialty items, and meal kits. Pricing should be based on the cost of production and perceived value to customers.
Are there any challenges or considerations related to managing inventory for restaurant merchandise?
Yes, managing inventory and fulfillment for restaurant merchandise can be a challenge, especially if you are selling various types of products.
How can restaurants use social media platforms to promote their merchandise sales?
Restaurants can utilize social media platforms such as Instagram, Facebook, and Twitter to showcase and promote their merchandise.
What are some strategies for selling restaurant merchandise online?
There are several strategies for selling merchandise online. This includes creating a dedicated section for merchandise on your restaurant's website, offering online-exclusive items, and more.