Ever wondered what's cooking in the financial books of your favorite neighborhood restaurant? Join us as we uncover the secrets of restaurant owners' earnings. How hefty is the profit margin that a restaurant owner garners from those mouth-watering dishes served on your table? We've whipped up some fresh data to give you a taste of the financial side of Resaturant Owners Earnings.
Whether you're mulling over the idea of diving into the food service industry or are just a curious diner, this article is your gateway to understanding the economics of a restaurant business. We'll explore the potential income and factors that affect profitability, shedding light on the monetary reality behind those gastronomic delights.
How Much do Restaurant Owners Make?
The simple answer is, that it varies. According to a recent study conducted by the National Restaurant Association (NRA), on average, restaurant owners earn about $60,000 annually. That's equivalent to roughly $5,000 per month. However, as with any business, several factors can greatly impact this number.
High-Paying States for Restaurant Owners
The location of a restaurant can significantly affect its profitability, and thus the income of the owner. The NRA study highlighted that restaurant owners in Washington D.C. have the highest average salary at $87,000 per year. California follows closely behind with an average annual salary of $86,000 for restaurant owners.
Highest-Paying Cities for Restaurant Owners
If we zoom in further, the highest-paying cities for restaurant owners are within these high-earning states. San Francisco, California takes the top spot with an average annual salary of $121,000 for restaurant owners. In second place is Seattle, Washington with an annual salary of $106,000.
How do Restaurant Owners Get Paid?
Restaurant owners typically get paid through a combination of profits, salary, and tips (if they also work as a server or bartenders). The majority of their income comes from the profit margin on the food and drinks sold at their restaurant. This can vary depending on the type of cuisine, pricing strategy, and overall business model.
Additionally, some restaurant owners may also receive a fixed salary, especially if they have a larger operation with multiple employees. Tips can also add to their income, but this is not always guaranteed and greatly depends on the generosity of customers.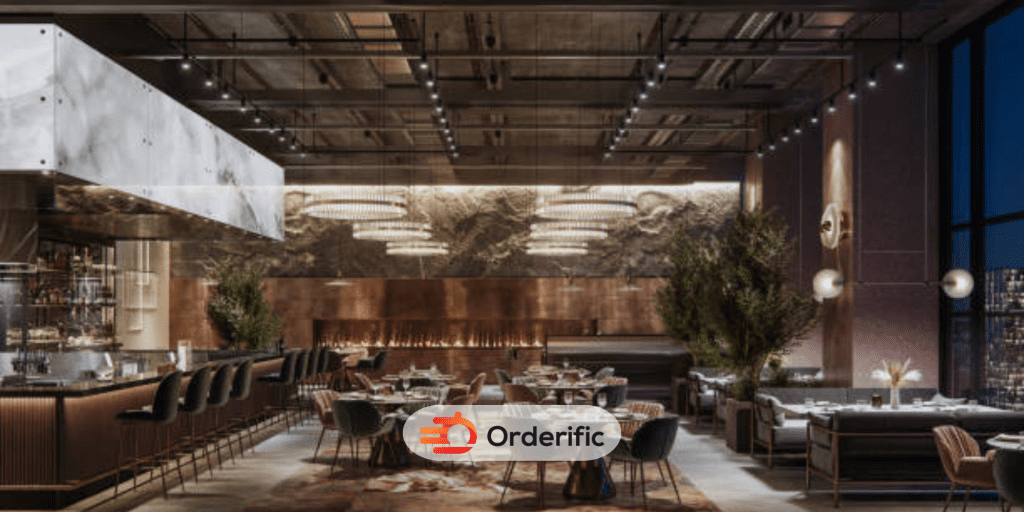 How Much does It Cost to Run a Restaurant?
Running a restaurant involves several expenses, including rent, utilities, food costs, staff wages, and equipment maintenance. The NRA study estimates that restaurant owners typically spend around 30-35% of their revenue on the cost of goods sold (COGS), which includes food and beverage expenses. Rent and labor costs make up another significant portion of expenses.
Several factors can impact the profitability of a restaurant, and thus the income of a restaurant owner. Here are some key elements to consider:
Location: As mentioned earlier, the location of a restaurant plays a crucial role in determining its success. A prime location with high foot traffic can greatly boost revenue.
Cuisine and pricing: The type of cuisine and pricing strategy can also greatly impact profitability. Fine dining restaurants may have higher food costs but can also command higher prices, while fast-food establishments often have lower food costs but rely on high-volume sales.
Competition: The level of competition in the area can make or break a restaurant's success. A saturated market with too many similar offerings can make it challenging to stand out and attract customers.
Staff management: Managing labor costs is crucial in the restaurant industry, where wages make up a significant portion of expenses. Proper staffing, training, and scheduling can help optimize these costs.
When do Restaurant Owners Start Earning Money?
The time it takes for a restaurant owner to start earning money can vary greatly. It largely depends on the initial investment, revenue, and expenses of the business. Some owners may see profits within the first year, while others may take longer.
It's important to note that starting a restaurant requires significant upfront costs, including purchasing or leasing a space, equipment, and supplies. It may take some time to recoup these expenses and start seeing profits.
What do Restaurant Owners Do?
Aside from managing the financial aspects of their business, restaurant owners also have several responsibilities, including:
Menu planning: Restaurant owners often play a role in creating and updating menus to keep offerings fresh and appealing to customers.
Marketing and promotions: In today's competitive market, restaurant owners must actively promote their business to attract new customers and retain existing ones.
Staff management: As mentioned earlier, managing staff is crucial to optimize labor costs and ensure the smooth running of daily operations.
Customer service: Restaurant owners are often the face of their business and must ensure that customers have a positive experience. This includes handling complaints, addressing feedback, and maintaining high-quality standards.
What are the Types of Restaurant Owner Jobs?
There are many different types of restaurant owner jobs, each with its level of involvement and responsibilities. Here are just a few examples:
Owner-operator: This type of restaurant owner is heavily involved in the day-to-day operations of their business. They may also work as a chef or server in addition to managing the business.
Investor-owner: Some restaurant owners may invest in a restaurant but not be actively involved in its operations. They may hire a manager to oversee the business.
Franchise owner: Franchise owners own and operate a specific location of a larger chain or brand, following the established guidelines and systems set by the franchisor.
How do You Become a Restaurant Owner?
Becoming a restaurant owner requires a combination of passion, hard work, and business acumen. Here are some steps to consider if you're interested in pursuing this path:
Gain experience: Working in the food service industry is essential for understanding the ins and outs of running a restaurant. It can also help you develop important skills like customer service, menu planning, and staff management.
Develop a business plan: Having a well-thought-out business plan is crucial for any aspiring restaurant owner. It should include market research, financial projections, and operational strategies.
Secure financing: Starting a restaurant often requires significant upfront costs. Securing financing from investors or lenders can help cover these expenses.
Find the right location: The location can make or break a restaurant, so it's crucial to choose wisely. Consider factors like foot traffic, competition, and accessibility.
Obtain necessary licenses and permits: Running a restaurant requires various licenses and permits, including food handling, liquor service, and health inspections. Make sure to obtain these before opening your doors.
Hire staff: Finding the right staff is crucial for the success of any restaurant. Be sure to hire individuals with experience, skills, and a passion for the industry.
What are the Benefits of Owning a Restaurant?
Despite the challenges and hard work involved, owning a restaurant can have its perks. Here are some of the benefits:
Creative outlet: Owning a restaurant allows for creative expression through menu planning, interior design, and overall concept.
Flexibility: Depending on the type of ownership, restaurant owners may have more flexibility in their schedule compared to traditional 9-5 jobs.
Community involvement: Restaurants often become a gathering place for the community and allow owners to connect with customers on a personal level.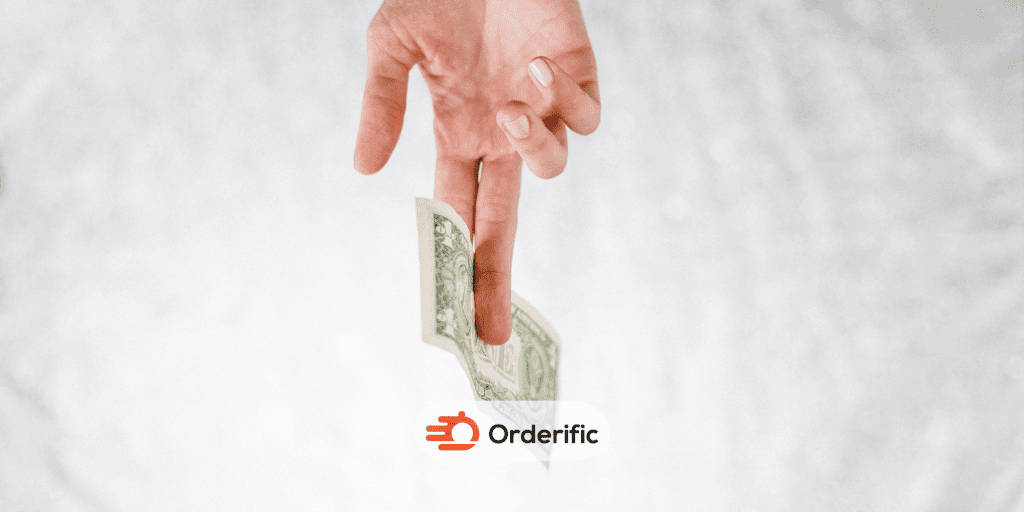 Conclusion
Being a restaurant owner is no easy feat, but it can be financially rewarding for those who are passionate and willing to put in the work. Just like any business, there are risks involved, but understanding the potential income and factors that impact profitability can help aspiring owners build a successful venture in the food service industry. So, the next time you dine out, don't forget to appreciate the business behind those delicious meals on your plate. Happy eating! # Bon Appetit!
Click here for more informative advice with Orderific. To start experiencing the great benefits Orderific can bring to your business, click here now. Try Orderific!
FAQs
What is the average income for restaurant owners?
As per a recent study by the National Restaurant Association, the average annual salary for restaurant owners is around $60,000, or roughly $5,000 per month.
Do restaurant owners' earnings vary based on the type of restaurant?
Yes, the type of restaurant and its location can greatly impact profitability and thus the income of a restaurant owner.
What are the major factors influencing restaurant owners' profits?
The major factors influencing restaurant owners' profits include location, cuisine and pricing, competition, and staff management.
Can restaurant owners expect to make a profit in the first year?
It depends on several factors, such as the initial investment, revenue, and expenses of the business.
Are there successful strategies to increase restaurant owners' income?
Yes, there are several strategies such as offering specials and promotions to attract customers, carefully managing expenses and labor costs, and consistently delivering high-quality food.