Introduction
In the digital age, the humble restaurant receipt has become more than a proof of purchase. Whether dining in or ordering delivery, your receipt can be a gateway to great food, special offers, and even last-minute gifts. Imagine you're enjoying a steak dinner out or a chipotle dish delivered right to your doorstep. You pay using your credit card; instead of a paper receipt, you receive a digital one on your social media or email. Not only does it show the remaining balance of your meal, but it could also carry a bulk of special offers, a discount on your next meal, or an online gift card for a loved one's special occasion or Mother's Day. In the United States, these branded digital receipts—a right reserved by many restaurants—are becoming increasingly popular. They streamline customers' dining and delivery experiences, making them efficient and eco-friendly.
What Is A Digital Receipt?
A digital receipt is a modern, eco-friendly twist on the traditional paper receipt. In its essence, it's an electronic record of a transaction, often sent via email or posted to a customer's account on a website or app. These digital records have rights reserved by the brands involved, ensuring authenticity. They provide a breakdown of your meals, showing your remaining balance and any credit card charges, just like their paper counterparts. But they come packed with much more.
Imagine dining at your favorite steak restaurant. Upon payment with your MasterCard International Incorporated card, you receive a digital receipt delivered to your social media. This isn't just a receipt—it's an opportunity. It could include special offers, encouraging you to explore more great food, or a link to check your gift card balance. Maybe there's a last-minute gift idea tucked in there for Mother's Day, making it easy to treat a loved one on their special occasion. From Chipotle gift cards to other brand-specific offers, these benefits are often available in bulk, increasing the value delivered to customers.
Digital receipts provide more than just a transaction record—they serve as a platform for businesses to connect with customers, providing special offers and last-minute gift ideas. They transform the dining experience and make it easy to share the joy of great food with our loved ones on their special occasions.
Why Your Restaurant Should Switch To Digital Receipts
Find The Right POS For Your Restaurant's Unique Needs
Choosing the right Point of Sale (POS) system for your restaurant is crucial for integrating digital receipts. The right POS should align with your unique needs, offering transaction processing and helping you tap into the transformative power of digital tokens. When assessing various POS systems, consider features like integration with different payment methods, the ability to send receipts via email or social media, and options for embedding special offers and promotional messages. Some systems allow customization according to your restaurant's branding, further enhancing the customer experience. Remember, a Restaurant Receipt is not just a record of the transaction—it's your restaurant's opportunity to engage, delight, and retain your customers, whether dining in or enjoying delivery.
How To Do More With Digital Receipts
Gather Guest Feedback
One of the most valuable aspects of digital receipts is their potential to serve as a medium for gathering guest feedback. The digital receipt can include a short survey or feedback form after a customer enjoys a meal, either dining in or having it delivered. This direct line of communication allows restaurants to understand their customers better, learn about their dining experience, and identify areas for improvement. The feedback could range from the food's taste to the delivery service's efficiency. By regularly collecting and analyzing this feedback, restaurants can continually enhance their offerings and service, leading to a more satisfying dining experience for customers. Remember, a happy customer is a loyal customer.
Build Your Loyalty Program
Digital receipts can be a powerful tool in your restaurant's loyalty program. Integrating rewards or points system into the digital receipt can encourage repeat business and enhance customer loyalty. Every time a customer dines in or orders a delivery, the receipt could show how many loyalty points they have earned, the rewards available, or any special offers they are eligible for. This creates an incentive for customers to return and adds extra value to their dining and delivery experience. In a competitive industry, such personalized and innovative approaches can set your restaurant apart and foster stronger customer relationships. Remember, digital receipts are more than just transaction records; they are a strategic asset that can drive customer engagement and business growth.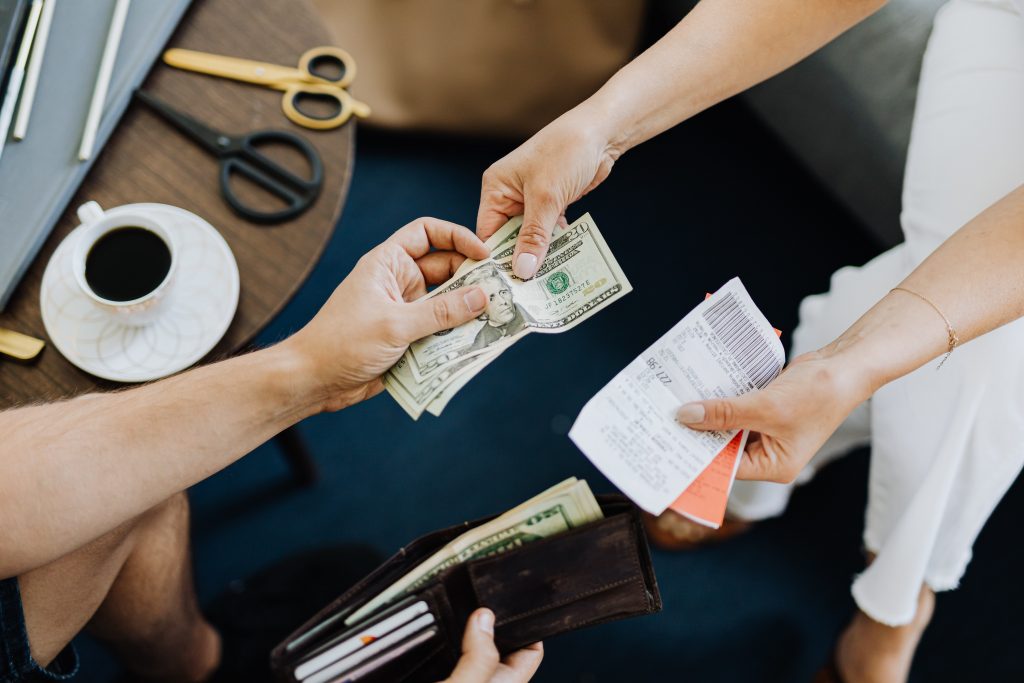 Capture Emails And Customer Info
Digital receipts are an excellent tool for capturing emails and customer information. Every transaction, whether it's a dine-in or delivery order, presents an opportunity to collect valuable customer data. With the customer's consent, an email address collected at the point of delivery of the digital receipt could be used for future communications, promoting new menu items, special events, or exclusive offers. Additionally, this customer data can provide insights into dining preferences, order frequency, and peak times, all of which can inform strategic decision-making and targeted marketing efforts. With rights reserved for privacy and data protection, it's essential to handle this customer information with care and transparency. In the end, digital receipts are not just eco-friendly records of transactions, they're a goldmine of customer insights that can power your restaurant's growth and success.
Plug A Promotion Or Share Important Updates
Digital receipts serve as an excellent platform for promoting your restaurant's offerings or sharing vital updates with your customers. Each digital receipt generated after a dining or delivery transaction can include a section dedicated to promotions, upcoming events, changes in operational hours, or new additions to the menu. This ensures your customers are always in the loop and can take advantage of any specials or changes. Moreover, such targeted promotion tends to be more effective as it reaches customers who have already shown interest in your restaurant. This use of digital receipts not only enhances the customer experience but also bolsters your marketing efforts, making it a win-win for both parties. So, as you embrace digital receipts, remember to leverage their promotional potential to the fullest.
Link To Your Online Ordering Platform
Digital receipts present an excellent opportunity to drive traffic to your restaurant's online ordering platform. Every digital Restaurant Receipt could include a direct link to your online ordering website or app, making it easy for customers to place their next order. This benefits both the dining-in and the delivery customers, providing a seamless transition from viewing their receipt to browsing your menu. Additionally, you can highlight popular items or special deals on your online platform to entice the customers. This strategic use of digital receipts can significantly increase the convenience for your customers and boost your online orders, contributing to your restaurant's growth.
Customize Your Receipts For Events
Digital receipts can be tailored for special events, providing a unique opportunity to enhance your customer's dining or delivery experience. For instance, a receipt for a meal ordered on Valentine's Day could include a sweet message, or a Christmas receipt could feature a holiday discount code. This customization not only adds a personal touch to the dining experience but also offers a unique way to celebrate special occasions with your customers. It can create memorable moments that inspire loyalty and encourage repeat business. Remember, digital receipts are more than just transaction records – they are a canvas for your restaurant to connect with your customers on a deeper level.
Increase Tips For Your Servers
Digital receipts can actually have a positive impact on the tips your servers receive. By implementing a system that suggests certain tipping amounts or percentages on your digital receipts, you can gently nudge customers towards leaving a generous tip more frequently. The ease of just clicking or tapping on a suggested tip amount often leads to higher tips. Plus, your servers will appreciate this feature too, as it transparently shows customers the appropriate tip amounts. Remember, digital receipts are not just proof of transactions, they can also be a tool to support your hardworking staff.
Tip Distribution Can Be A Lot Easier. Here's How.
Digital receipts offer many operational benefits for restaurants beyond serving as proof of transaction. They can be a conduit for gathering customer feedback, bolstering loyalty programs, and capturing customer information, all leading to improved engagement and business growth. Additionally, digital receipts can be used to push promotions and updates, guide customers to your online ordering platform, and even customize your guests' dining experiences for special events. The benefits extend to your restaurant staff as well, making tip distribution easier and often leading to higher tips. By unlocking the potential of digital receipts, restaurants can create memorable dining experiences, foster customer loyalty, and drive growth.
How To Make Paper Receipts Work For You, Too
Receipt As An Event Invitation
While paper receipts may seem old-fashioned compared to their digital counterparts, they can still be a useful tool in your restaurant's marketing strategy. One innovative way to utilize paper receipts is to turn them into event invitations. Each receipt could include a small note or a unique code that serves as an invitation to an upcoming event at your restaurant. This could be a special menu tasting, a live music night, or a holiday-themed party. It's a unique way to keep your customers engaged and excited about what's coming next. This approach not only enhances the dining experience but also builds anticipation for future visits, leading to increased customer loyalty and repeat business. Remember, even traditional tools like paper receipts can be transformed into innovative marketing assets.
Receipt As A Comment Card
In another innovative approach, paper receipts can also double as comment cards. You can include a small section on the receipt where customers can jot down their feedback about their dining experience. It's a simple and effective way to gather immediate feedback, allowing you to make timely improvements in your service. Furthermore, it encourages direct communication between you and your patrons, fostering stronger customer relationships. After all, in a competitive dining landscape, understanding your customers' needs and preferences can be a significant differentiator. So, don't underestimate the power of the humble paper receipt—it might just be the customer engagement tool you need.
Receipt As Coupon
Turning paper receipts into coupons can serve as a brilliant marketing strategy for your restaurant. Each receipt could include a discount code or coupon for the customer's next visit, whether for dining in or for a delivery order. This not only encourages repeat business but also adds an element of surprise for the customer, enhancing their overall dining experience. Moreover, it gives customers a tangible reason to return and enjoy their favorite meals again. Therefore, even in our digital age, paper receipts can still serve as a powerful tool for customer engagement and retention, adding significant value to your restaurant's services. Remember, every interaction with your customer is an opportunity to create a memorable dining experience, and even a simple paper receipt can be a part of that.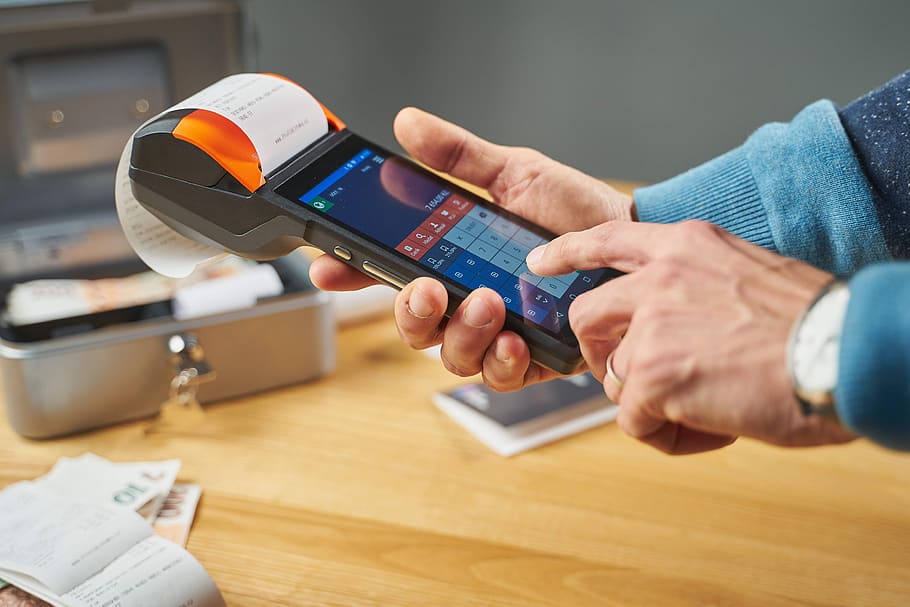 Conclusion
Whether digital or paper, receipts offer endless opportunities to connect with your customers, gather feedback, promote your services, and even boost your revenue. It's all about embracing innovation and using these everyday items to their full potential. As we've seen, digital receipts, with their features like direct links to your online ordering platforms or customized messages, can enhance both the dine-in and delivery experience. Paper receipts, too, can be leveraged as event invitations, comment cards, or coupons, adding an element of surprise to the customer's dining experience. It's clear that the humble restaurant receipt holds more power than you might think. Ready to harness the potential of your restaurant's receipts? At Orderific, we can show you how. Schedule a demo with us today, and let's transform your receipts into strategic assets.
FAQs
What information should be included on a restaurant receipt to ensure transparency and compliance with tax regulations?
A restaurant receipt should include details of the food items ordered, their individual prices, any taxes applied, total amount, restaurant's name, and date of transaction.
How can digital restaurant receipt solutions improve the sustainability and convenience of the dining experience for customers?
Digital receipt solutions reduce paper waste and allow easy access to transaction records, enhancing convenience and sustainability for diners.
What measures can restaurants take to enhance the accuracy and efficiency of generating and delivering receipts to customers?
Restaurants can implement digital receipt solutions, train staff properly, and regularly review their system's performance.
Are there any emerging technologies or trends in restaurant receipt management that are shaping the industry?
Emerging technologies include digital receipts integrated with CRM systems, and trends include personalized marketing through receipts.