Introduction
In the fast-paced, competitive world of the restaurant industry, leveraging data is a game-changer. Restaurant analytics and reporting tools offer invaluable insights that can drive business growth and maximize revenue. By harnessing restaurant data analytics, owners and managers can gain a deep understanding of their operations, from inventory management and food costs to customer preferences and behavior.
But the benefits continue beyond there. Insight into consumer behavior gathered through methods like customer feedback or market research can also guide restaurants in enhancing their overall customer experience. With the right restaurant management system, every piece of data becomes a tool for increasing profitability.
So, whether you're a casual dining establishment or a National Restaurant Association member, it's time to dive into restaurant analytics. The insight you'll gain could be the key to unlocking your restaurant's full potential.
What Are Restaurant Reporting And Analytics?
Restaurant reporting and analytics refer to the systematic collection, interpretation, and utilization of data related to various facets of restaurant operations. These might range from daily sales and inventory to customer feedback and behavior. These tools empower restaurants to track their performance and make data-driven decisions.
Analytics tools can monitor a wide array of metrics, such as average check size, table turnover rates, and menu item popularity, granting a detailed understanding of a restaurant's performance. Reporting, on the other hand, involves compiling this analytical data into comprehensive reports that summarize trends, patterns, and insights. These reports can guide decision-making, from menu modifications to staffing adjustments, and everything in between.
In essence, restaurant reporting and analytics are about taking the wealth of data a restaurant generates and translating it into understandable and actionable insights. These insights can then be employed to optimize operations, improve customer experience, and ultimately, boost the bottom line. From a small bistro to a large chain, any eatery can benefit from the power of data.
How Do Restaurants Use Reporting And Analytics?
Restaurants use reporting and analytics in numerous ways to streamline their operations and increase profitability. One of the most common uses is in menu engineering. By analyzing the sales and profit margins of each item on the menu, restaurateurs can identify the star performers and the underperforming dishes. This insight can guide the design of the menu, promoting high-profit items while considering the removal or reworking of those that aren't as profitable.
Moreover, reporting and analytics can provide insight into customer behavior. By understanding customer preferences and dining habits, restaurants can tailor their offerings and marketing initiatives to match. For example, if analytics reveal that a significant percentage of customers prefer vegetarian dishes, a restaurant might decide to expand its vegetarian offerings or run a promotion on meat-free Mondays.
Employee performance is another area that can be enhanced through the use of reporting and analytics. By monitoring metrics like table turnover rate and average order size, restaurant managers can identify high-performing staff and areas where training may be needed.
In a nutshell, restaurant reporting and analytics offer the power to convert raw data into actionable, profit-boosting strategies. Whether it's optimizing the menu, managing inventory more effectively, understanding customer behavior, or improving employee performance, the insights derived from these tools can drive a restaurant's success.
How Can Restaurant Reporting And Analytics Increase Profitability?
Restaurant reporting and analytics can significantly boost profitability by providing actionable insights that influence business strategy. On the revenue side, these tools can provide a more precise understanding of the profit margins of individual menu items. This allows restaurants to promote dishes with high margins, potentially leading to an increase in overall revenue. Moreover, through customer analytics, restaurants can identify the dining preferences and patterns of their clientele, and tailor their offerings and promotional activities accordingly. This customization enhances customer satisfaction, leading to increased customer retention and, in turn, higher revenue.
On the cost side, analytics can help manage inventory more effectively, ensuring that ingredients are purchased and used efficiently, thereby reducing food waste and its associated costs. Also, employee performance metrics can identify areas for staff training and development. This can lead to improved service quality, reducing the costs associated with high employee turnover and retraining.
In this way, restaurant analytics and reporting tools provide the data-driven insights necessary to optimize both sides of the profitability equation. Thus, restaurants that harness the power of these tools can enhance their decision-making process, resulting in improved operational efficiency, customer satisfaction, and overall profitability.
What Types Of Reporting And Analytics Should Restaurants Use?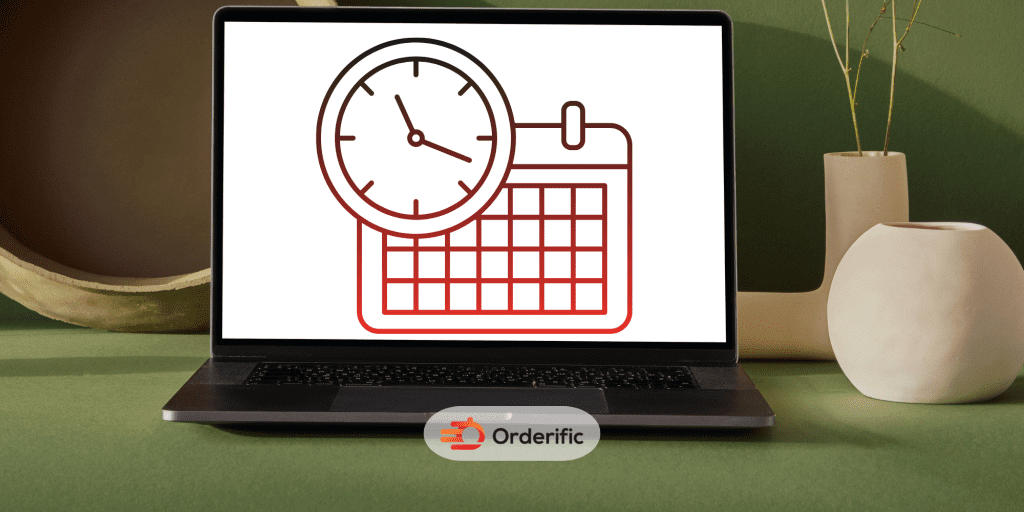 Descriptive Analytics
Descriptive analytics is the most basic form of restaurant analytics and involves looking at historical data to understand what has happened in the past. This includes sales figures, food costs, labor costs, and customer feedback. With the help of descriptive analytics, restaurants can identify trends, understand their performance, and determine which factors might influence future outcomes. These insights can then guide decision-making across various areas, from menu planning to staffing schedules. For example, by analyzing past sales data, a restaurant can identify slow periods and consider promotional activities to boost sales during these times. In essence, descriptive analytics turn raw data into a valuable record of past performance, serving as a foundation for informed decision-making.
Diagnostic Analytics
Diagnostic analytics delve deeper into why certain trends or outcomes occurred by examining historical data further. It's a more advanced form of restaurant analytics that allows restaurants to drill down into their data and analyze various factors that have affected the performance. For instance, if a specific menu item's sales decreased, diagnostic analytics can identify the potential reasons – whether it was due to pricing, customer feedback, or a change in dining trends. By providing a more in-depth understanding of the factors that influence business performance, diagnostic analytics enable restaurateurs to make data-informed decisions that can improve future outcomes. By leveraging this form of analytics, businesses can identify problem areas and implement corrective measures, further enhancing their operational efficiency and profitability.
Prescriptive Analytics
Prescriptive analytics is a sophisticated level of data processing that suggests actions based on the results of descriptive and diagnostic analytics. This form of analytics doesn't just reveal what has happened or why it occurred, but it goes a step further to recommend what actions should be taken to either capitalize on a trend or correct a decline. For instance, if a restaurant finds a decline in sales of a particular dish, prescriptive analytics could suggest changes in pricing or presentation to improve sales. By leveraging advanced techniques like machine learning, prescriptive analytics can provide insightful recommendations that can lead to improved business outcomes. In a nutshell, prescriptive analytics offers a strategic roadmap based on data insights, helping restaurants to make smarter decisions that can enhance their profitability and customer experience.
Predictive Analytics
Predictive analytics represents the future of data-driven decision-making in the restaurant industry. This advanced form of analytics uses historical and current data, combined with statistical algorithms and machine learning techniques, to predict future outcomes. For instance, predictive analytics can forecast future sales trends based on historical sales data, weather patterns, and local events. This allows restaurants to prepare for busy periods, manage their inventory more efficiently, and optimize staffing. It can even predict customer behavior and preferences, enabling restaurants to offer personalized dining experiences that foster customer loyalty. From predicting future sales to enhancing customer satisfaction, predictive analytics gives restaurant owners and operators a glimpse into the future, driving informed decision-making and strategic planning.
Why Are Restaurant Reporting And Analytics Important?
Restaurant reporting and analytics are crucial for the success and growth of dining establishments. These tools transform raw data into actionable insights, enabling informed decisions. From identifying top-performing menu items to tracking customer behavior and improving employee performance, they provide valuable information for profitability. Advanced analytics like prescriptive and predictive analytics even shape future decision-making in the restaurant industry. In essence, restaurant reporting and analytics turn mere data into a valuable asset for restaurant growth and profitability.
The Power Of Restaurant Reporting Tools
Restaurant reporting tools truly are powerful instruments in the hands of restaurateurs. These tools assimilate data from various operational facets, such as sales, inventory, customer behavior, and employee performance, and convert it into meaningful reports. These reports offer invaluable insights, helping restaurant owners to identify trends, understand their performance, and make informed decisions. For instance, reporting on menu item sales can help determine which dishes are popular and profitable, informing menu design and promotional strategies. Similarly, inventory reports can prevent overstocking or understocking of ingredients, leading to cost savings. Furthermore, customer behavior reports can guide the customization of offerings and marketing initiatives, enhancing customer satisfaction and retention. In short, restaurant reporting tools turn raw data into actionable strategies, driving operational efficiency, customer satisfaction, and ultimately, higher profitability.
Conclusion
In conclusion, the use of reporting and analytics in the restaurant industry is no longer a mere option, but a necessity. From facilitating effective menu engineering to inventory management, understanding customer behavior, and improving employee performance, these tools provide restaurant owners with critical insights to make data-driven decisions. They transform raw data into actionable strategies, driving operational efficiency, customer satisfaction, and profitability. Moreover, advanced analytics like prescriptive and predictive levels provide a strategic roadmap and a glimpse into the future, respectively, shaping data-driven decision-making in this industry. To harness the power of these indispensable tools, we invite you to explore the comprehensive offerings of Orderific. Our tools are designed to help you navigate the myriad challenges of restaurant management and come out on top. Book a demo with us today and let us show you how we can help elevate your restaurant to new heights of success.
FAQs
How to use intent data to improve your customer's experience?
Intent data can be used to personalize customer interactions and recommendations, enhancing their overall experience.
What is customer experience analytics?
Customer experience analytics is the process of analyzing data from customer interactions to understand their experiences and improve future interactions.
How is data analytics being used in a restaurant business?
Data analytics in the restaurant business is used for menu optimization, inventory management, customer behavior understanding, and improving employee performance.
Is a POS system really helpful for a restaurant?
Yes, a POS system is essential for efficient restaurant operations and management.