Welcome to the ultimate guide to maximizing your restaurant's revenue! We've all been there, crunching numbers, wondering how to get more bang for our buck. Whether you're a seasoned restaurateur or a newbie in the industry, the goal remains the same – to increase that all-important profit margin, and ultimately, the net profit.
In this guide, we're going to introduce you to five innovative revenue streams that can significantly bolster your bottom line. These aren't your run-of-the-mill strategies; we're talking about creative, trend-driven methods that can transform the way you do business. So grab a cup of coffee, sit back, and let's dive into the exciting world of restaurant revenue!
Top 5 Additional Revenue Streams for Your Restaurant Business
Let's uncover the top five additional revenue streams that can give a significant boost to your restaurant's profits. These strategies are not just about adding a few dollars here and there, but about creating sustainable and scalable income sources that can propel your business into a new realm of profitability. From unconventional dining experiences to leveraging technology, get ready to explore each strategy's potential and how it can revolutionize your bottom line.
1. Merchandise
Have you ever been to a restaurant that sells branded merchandise? From t-shirts and mugs to cookbooks and aprons, there's no limit to what you can offer. Not only does this create an additional revenue stream, but it also helps promote your brand and build customer loyalty.
2. Meal Kits
Meal kits have taken the restaurant industry by storm and for a good reason. They provide customers with all the necessary ingredients to recreate their favorite dishes at home. By offering meal kits, you're not only catering to those who prefer dining at home but also tapping into a new market of potential customers. The beauty of meal kits is that they allow your restaurant to expand its reach beyond the physical location. You can offer nationwide shipping, allowing customers from all over the country to enjoy your restaurant's flavors.
3. Cookbooks
If your restaurant has a signature dish or unique cooking technique, consider creating a cookbook. Not only is this an excellent way to generate revenue, but it also helps establish your restaurant as an authoritative figure in the culinary world. You can sell cookbooks at your restaurant or even online through e-commerce platforms. And don't forget to include stories and photos that showcase your restaurant's history and behind-the-scenes moments.
4. Catering & Special Events
Catering and special events are lucrative revenue streams for restaurants. By offering catering services, you can tap into a new market of customers who may not have been able to dine at your restaurant before. From corporate events to weddings and parties, there's always a demand for quality catering. Additionally, consider hosting special events at your restaurant such as wine tastings, themed dinners, or cooking classes. These can bring in new customers and create buzz around your business.
5. Gift Cards & Loyalty Programs
Gift cards and loyalty programs are tried and tested methods to increase customer retention and encourage repeat business. By selling gift cards, you're essentially getting paid upfront for a future meal, which can help with cash flow. And with loyalty programs, you can reward your most loyal customers with special perks, discounts, or freebies. To make these revenue streams even more effective, consider leveraging technology by offering e-gift cards and implementing a digital loyalty program.
How to market new offerings
Successfully implementing new revenue streams is only half the battle. The other half lies in effectively marketing these offerings to your customers. In this section, we'll delve into the key strategies to promote these new offerings, attracting both new and existing customers and ensuring your restaurant's visibility and profitability.
Market Research: Before launching any new revenue streams, it's essential to conduct thorough market research. Identify your target audience, understand their preferences and purchasing behaviors, and tailor your offerings accordingly. By doing so, you can ensure that your new revenue streams will resonate with your customers.
Social Media: Social media platforms are excellent tools for promoting new offerings and engaging with customers. Use eye-catching visuals, creative captions, and hashtags to promote your merchandise, meal kits, cookbooks, catering services, and special events. Encourage user-generated content by posting about your customers' experiences with these offerings.
Grow Your Social Following and Turn Them into Regulars: Don't just stop at promoting your new offerings on social media, use it as a tool to grow your customer base and turn them into regulars. Offer exclusive discounts or promotions for customers who follow you on social media, and engage with them by responding to their comments and messages promptly.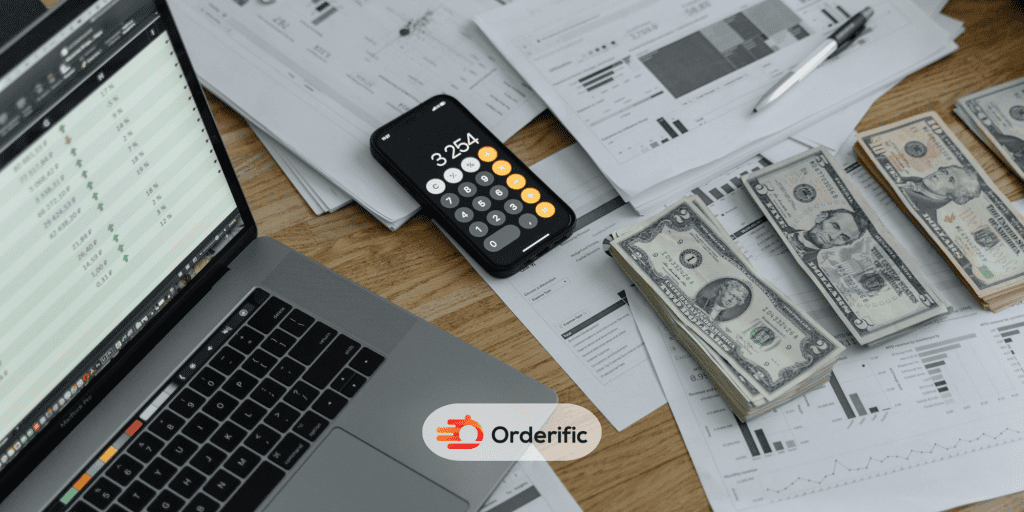 Quality Over Quantity
When it comes to maximizing restaurant revenue, it's crucial to remember the importance of quality over quantity. Introducing additional revenue streams should never compromise the quality of your primary product – the food and dining experience you offer. While merchandising, meal kits, cookbooks, catering, and loyalty programs can provide significant income, they should complement, not overshadow, your main offerings. Your customers frequent your restaurant primarily for the quality of your food and service, and these should always remain your top priority.
Moreover, maintaining a high level of quality across all your services can significantly enhance your restaurant's reputation and encourage customer loyalty. When your customers know they can rely on you for consistent, high-quality food, service, and additional offerings, they're more likely to return and recommend your restaurant to others.
Conclusion
Maximizing your restaurant's revenue is not just about cutting costs and increasing prices. By exploring unconventional revenue streams, you can create sustainable and scalable income sources that will drive long-term business growth and success. Remember to conduct thorough market research, promote your new offerings through various channels, and maintain a high level of quality in all aspects of your business.
With these strategies, you can take your restaurant's revenue to new heights and solidify its position in the competitive food industry. Cheers to increased profits and happy customers! So what are you waiting for? Start implementing these new revenue streams today and see the results for yourself! See you at the top of the profit chart!
Click here for more flavorful and informative advice with Orderific. To start experiencing the great benefits Orderific can bring to your business, click here now. Try Orderific!
FAQs
What are the primary sources of restaurant revenue, and how can restaurants diversify their income streams?
The primary sources are food sales, beverage sales, and service charges. To diversify income streams, restaurants can explore merchandise, meal kits, cookbooks, catering services, etc.
How can data analytics and restaurant management software help owners track and optimize revenue performance?
By tracking metrics such as sales, profitability, and customer behavior, you can identify areas for improvement and make data-driven decisions to optimize your revenue streams.
What strategies can restaurants implement to increase revenue during off-peak hours or seasonal fluctuations?
Restaurants can offer special promotions and discounts during off-peak hours or seasonal fluctuations to attract more customers.
Can you provide insights into emerging trends or technologies that are influencing restaurant revenue generation in today's market?
One emerging trend that is significantly impacting restaurant revenue generation is the rise of delivery and takeout services.
What are some cost-effective strategies restaurants can implement to build customer loyalty and enhance customer retention?
It is a cost-effective strategy to build customer loyalty and enhance retention. Offering rewards, exclusive discounts, and personalized deals can encourage repeat business.