In today's fiercely competitive market, securing the perfect restaurant for lease can make all the difference between opening a profitable venture or making costly mistakes. Fortunately, there are now many opportunities available to explore — from traditional commercial real estate centers to creative outdoor dining venues and co-working spaces that provide shared facilities. However, choosing the best option requires research and an understanding of current trends in urban development and consumer demand. Keep reading to find out everything you need to know about restaurants for lease and how you can find your ideal space!
Introduction to Restaurant Spaces for Lease
Imagine envisioning your very own restaurant, a space where your culinary dreams take center stage. Yet, in this exciting journey, one factor reigns supreme: location. The search for that perfect setting to breathe life into your gastronomic vision can be an overwhelming endeavor. This is where the concept of leasing restaurant spaces steps in, offering a solution that holds tremendous promise.
These spaces embody the essence of a restaurant, thoughtfully designed and complete with vital utilities such as gas, water, and electricity. This thoughtful provision saves you not only precious time but also valuable resources. Beyond these practical advantages, there's the potential for an even greater boon – an established clientele. Picture hitting the ground running, as a stream of eager customers awaits, already acquainted with the dining experience you offer.
Irrespective of whether you're a seasoned veteran in the world of restaurants or taking your first steps into this culinary realm, the prospect of leasing a restaurant space emerges as a strategic and cost-effective means of turning your epicurean aspirations into reality.
Types of Restaurant Spaces for Lease
Standalone Restaurant Spaces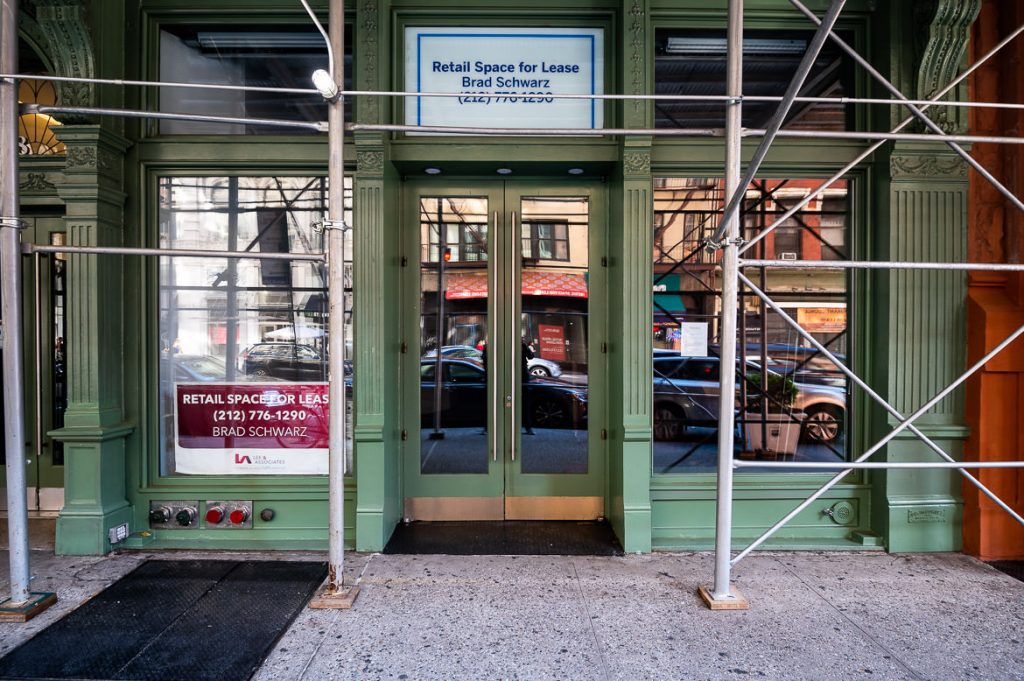 Leasing a standalone restaurant space can be an exciting opportunity for restaurateurs. These types of spaces offer a chance to create a unique and memorable dining experience that stands out from the crowd. There are a variety of standalone restaurant spaces available for lease, from buildings with historic charm to modern storefronts with sleek designs.
Some spaces may already be equipped with a commercial kitchen, while others may require customization to fit a specific concept. Ultimately, the type of standalone restaurant space chosen will depend on the restaurateur's personal style and vision for the establishment. Regardless of the space chosen, leasing a standalone restaurant space can provide a great platform for culinary creativity and business success.
Restaurant Spaces in Shopping Centers
Within shopping centers, a diverse spectrum of restaurant spaces is available for lease, catering to various preferences. Ranging from compact kiosks ideal for quick bites to more expansive venues offering comprehensive dining experiences, these spaces encompass both conventional sit-down restaurants and fashionable food halls, presenting an array of choices all in one place. Whether you're embarking on a new culinary venture or seeking to enhance your existing one, the abundant restaurant spaces within shopping centers can be tailored to perfectly align with your requirements.
Restaurant Spaces in Office Buildings
Office buildings serve not only as operational centers for businesses but also as havens for culinary enthusiasts seeking both quick bites and leisurely dining experiences. Innovations in architectural design have led to increasingly adaptable office spaces, now featuring a diverse array of restaurant leasing options. These offerings encompass both indoor and outdoor venues, tailored to location nuances and tenant preferences.
Indoors, the range encompasses versatile choices such as fully equipped commercial kitchens, inviting cafes, bustling food courts, and upscale dining establishments, each crafted to meet the desires of a varied clientele. Outdoors, the spectrum extends from dynamic food trucks and convenient food carts to inviting kiosks and even serene gardens, providing a verdant sanctuary for the industrious office workforce.
Irrespective of the chosen restaurant space, a fertile ground emerges for culinary entrepreneurs to exhibit their gastronomic prowess to time-strapped office employees in search of exceptional dining choices.
Restaurant Spaces in Mixed-Use Developments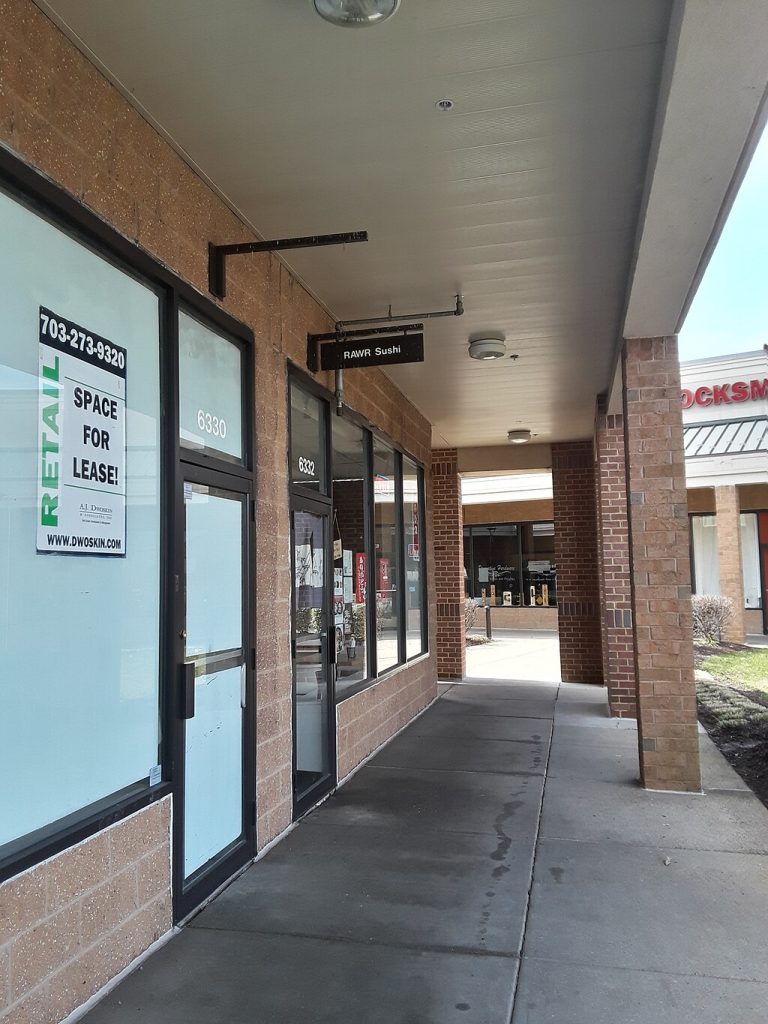 As the trend of mixed-use developments continues to gain momentum, the role of restaurants within these complexes has taken on a pivotal significance. Within these multifaceted environments, leasing various restaurant spaces offers business owners a chance to precisely tailor their dining establishments to match the distinct preferences of their clientele and target demographic.
The spectrum of options is broad, encompassing everything from quick-service eateries for those on the go to exquisite fine dining venues. Selecting from these diverse spaces grants access to additional advantages, such as outdoor patio sections or a built-in customer flow courtesy of neighboring businesses. The prospects are limitless in the quest to secure the ideal restaurant space within a mixed-use development, ushering in a thrilling era for both entrepreneurs and patrons alike.
Finding Restaurant Spaces for Lease
Online Listings and Directories
With the rise of online listings and directories, it's easier than ever to find restaurant spaces for lease. These platforms offer a wealth of information and resources to aspiring restaurant owners, including detailed property descriptions, photos, and contact information for landlords. Here are a few options to consider –
Working with a Commercial Real Estate Agent
Navigating the quest for the perfect restaurant location can prove daunting, yet enlisting the expertise of a commercial real estate agent can seamlessly streamline the process. These professionals specialize in identifying suitable lease spaces and deftly navigate you through every step. Armed with an array of property options—ranging from freestanding structures to bustling shopping centers—they adeptly assist in narrowing down choices to align with your distinct requirements.
Your designated agent takes the time to grasp your restaurant's ethos and financial considerations, subsequently presenting tailored property options. Their proficiency enables you to dedicate your energy to crafting your menu and fostering your brand, all while they adeptly manage the intricacies of securing your optimal restaurant space.
Networking and Word-of-Mouth Recommendations
In the realm of locating ideal restaurant spaces for lease, the linchpin of triumph often lies in adept networking and recommendations passed through interpersonal channels. In the gastronomic sphere, affiliations wield paramount significance, particularly in the endeavor of securing a prime setting for your establishment. By capitalizing on both personal and professional networks, you can not only unearth available spaces but also garner invaluable insights into the local real estate landscape.
Moreover, endorsements propagated via word-of-mouth, emanating from reliable sources, bestow a level of authenticity and assurance that eludes mere online listings. Thus, for those in pursuit of the quintessential restaurant space, it would be imprudent to underestimate the potency of networking and forging connections within the industry. These factors can indubitably prove to be the linchpin in the quest to materialize your vision at an impeccable location.
Evaluating Restaurant Spaces for Lease
Location and Accessibility
When assessing potential restaurant spaces for lease, one critical aspect that demands meticulous consideration is the location and accessibility. The strategic positioning of a restaurant significantly impacts its ability to draw in customers, making it imperative to balance accessibility and prominence.
Key Points:
Location and Visibility: Opting for a space that enjoys high visibility and is situated in a prime location is pivotal. A restaurant's presence in an easily noticeable area enhances its chances of capturing the attention of passersby, ultimately leading to increased foot traffic.
Parking Availability: Adequate parking facilities can greatly influence a diner's decision to visit a restaurant. Ample parking space ensures that patrons can conveniently access the establishment, enhancing the overall dining experience and encouraging repeat visits.
Foot Traffic: The volume of foot traffic around the potential restaurant location can serve as a strong indicator of its potential success. Areas with bustling pedestrian activity offer a built-in customer base, allowing the restaurant to tap into a steady stream of potential diners.
Ultimately, the interplay between these factors—visibility, parking availability, and foot traffic—determines whether a restaurant space can transform into a thriving culinary destination.
Size and Layout
Securing a suitable restaurant space involves meticulous consideration of several critical factors. Among these factors, the size and layout of the space stand out as paramount elements that significantly impact a restaurant's success. A well-designed layout facilitates smooth operations, optimizing the movement of food, customers, and staff to create a delightful dining experience. Concurrently, the space's dimensions must adequately accommodate seating arrangements and kitchen equipment. To make an informed decision before committing to a lease, a comprehensive evaluation of the potential restaurant space is imperative.
Key Considerations:
Efficient Layout: The arrangement of the space should streamline processes and ensure seamless interactions among various components, enhancing both staff productivity and customer satisfaction.
Optimal Size: The space must be of sufficient size to accommodate the desired number of seats and necessary kitchen facilities, contributing to a comfortable and functional environment.
Necessities Alignment: It's essential to ensure that the chosen space aligns with the restaurant's specific requirements, guaranteeing its ability to fulfill operational needs and deliver a remarkable dining experience.
Lease Terms and Rent
When assessing potential restaurant spaces for lease, a crucial element is the evaluation of lease terms and rental costs. While budget and business strategy might warrant flexibility, it's vital to equally emphasize additional factors that can significantly influence your restaurant's triumph. This involves prioritizing the space's location, dimensions, and arrangement, as they wield substantial power over the venture's prosperity. By skillfully harmonizing lease particulars with these pivotal considerations, you can establish a foundation for your restaurant's thriving future.
Key Points to Consider:
Lease Terms and Rent: Adaptability in lease length and rental budget should align with your business plan.
Location: The space's geographical significance impacts foot traffic and customer accessibility.
Size and Layout: The spatial dimensions and arrangement must be conducive to efficient operations and a welcoming ambiance.
Infrastructure and Utilities
When assessing potential restaurant spaces for lease, it's vital to look beyond just location and size. Essential considerations encompass infrastructure and utilities, pivotal factors influencing your restaurant's prosperity. Alongside customary aspects like parking and curb appeal, prioritizing these elements can prevent future operational hiccups and financial burdens.
Key points to focus on include:
Functional Systems: Thoroughly examine electrical, plumbing, ventilation, and HVAC systems to ensure optimal performance and safety.
Utility Availability: Check for reliable access to utilities like gas and water, as their availability directly impacts daily operations.
Efficiency and Risk Mitigation: Prioritize spaces with well-maintained infrastructure to minimize repair costs and the potential for disruptive shutdowns.
Zoning and Permits
Selecting the ideal location for a new restaurant involves a comprehensive understanding of local zoning regulations and permit prerequisites. This initial groundwork is essential to preemptively address any potential obstacles. By delving into zoning laws and permit requirements, you can ensure a smooth journey towards establishing a successful restaurant venture. Here are three key considerations:
Zoning Laws Awareness: Each city and state possesses distinct zoning laws that dictate how different areas can be utilized. Researching and comprehending these laws will aid in identifying suitable locations for your restaurant, ensuring alignment with the intended business activities.
Thorough Permit Knowledge: Securing the necessary permits is crucial for various aspects of restaurant operations, such as construction, renovations, health inspections, and obtaining liquor licenses. Being well-versed in the required permits streamlines the process, reducing delays and complications.
Strategic Evaluation of Spaces: Evaluating potential restaurant spaces goes beyond aesthetics. It involves assessing whether the chosen location aligns with zoning regulations and identifying potential permit needs. This thorough evaluation paves the way for a smoother transition into your restaurant's operations.
Negotiating a Lease for Your Restaurant Space
Securing a restaurant space through a lease marks a pivotal stride towards realizing your culinary aspirations. The art of negotiation here is pivotal, aiming to establish a harmonious agreement between you and the landlord. While navigating this process, several key aspects warrant consideration:
Strategic Lease Duration: Deliberating the lease's duration is paramount. Balancing a commitment that aligns with your business goals while addressing potential growth or changes is essential for a prosperous venture.
Thoughtful Rental Arrangements: Thoughtfully examining the monthly rent structure is pivotal. Finding equilibrium between operational expenses and your budget ensures a sustainable financial foundation for your eatery.
Anticipating Financial Adjustments: Acknowledging potential rent escalations over time is shrewd. Understanding how increases are determined and planning for their impact safeguards against future financial strain.
Zoning and Regulatory Adherence: Ensuring that the space is appropriately zoned for restaurant operations is a prerequisite. Garnering the requisite permits and licenses is indispensable, underscoring your commitment to legal compliance and a seamless launch.
Negotiating the intricacies of a lease agreement necessitates meticulous research and preparedness. By skillfully addressing these elements, you can secure a space that serves as the ideal canvas for your culinary ingenuity to flourish, forging a setting where your gastronomic dreams become an enticing reality.
Conclusion
In conclusion, finding the ideal restaurant space for lease in the United States involves a comprehensive and multifaceted process. From online directories to commercial real estate agents, from networking to thorough space evaluation, every step holds its own significance. Understanding the impact of location, size, layout, lease terms, infrastructure, utilities, zoning laws, and permits on your restaurant's success is crucial. Lastly, mastering the art of lease negotiation can secure an optimal space conducive to your restaurant's prosperity.
We invite you to explore more Orderific blogs for enriching, informative content that can help guide you through the various aspects of the restaurant industry. Welcome to a world of insights, tips, and recommendations designed to help your restaurant thrive. Let's embark on this gastronomic journey together!
FAQs
Q. What factors should I consider when choosing a restaurant space for lease?
Ans. When choosing a restaurant space for lease, consider location, accessibility, size, layout, lease terms, rent, infrastructure, utilities, and compliance with zoning regulations and permit requirements.
Q. How do I find restaurant spaces for lease in my area?
Ans. Find restaurant spaces for lease in your area through online directories, local real estate agents, networking, or word-of-mouth recommendations.
Q. What are the advantages of leasing a restaurant space versus buying one?
Ans. Leasing a restaurant space offers flexibility, less upfront capital, and allows entrepreneurs to invest more in their business operations rather than real estate.
Q. What should I look for in a lease agreement for a restaurant space?
Ans. In a lease agreement for a restaurant space, look for clear terms regarding rent, lease duration, maintenance responsibilities, potential rent increases, and zoning compliance.
Q. How do I negotiate lease terms for a restaurant space?
Ans. To negotiate lease terms, understand your business needs, conduct a thorough market analysis, be ready to compromise, and consider seeking legal advice to ensure all terms are favorable.
Q. What kind of permits and licenses do I need to open a restaurant in a leased space?
Ans. Permits and licenses to open a restaurant in a leased space include a business license, health department permit, liquor license, signage permit, and potentially more, depending on local regulations.