Introduction
Restaurants in New Hampshire, a gem in the heart of New England, is home to a culinary landscape as diverse and vibrant as its natural surroundings. From the bustling restaurant scene in Manchester, NH, where you can find everything from contemporary wine bars to the classic Common Man to the quaint eateries of North Conway and North Hampton, there's something for every palate. Seafood lovers will particularly revel in the fresh New England seafood, a highlight of dining in the Granite State.
Outdoor dining options abound in downtown Portsmouth and North Woodstock, perfect for those looking to combine gastronomical pleasure with the state's picturesque views. For an unforgettable experience, stop by the Portsmouth Brewery or dine at the elegant Omni Mount Washington Resort. A special mention goes to the Hanover Street Chophouse and Thorn Hill, featured in the New Hampshire Magazine as among the best restaurants.
Best Restaurants In New Hampshire
Black Trumpet, Portsmouth NH
Nestled in the historic seaport district of Portsmouth, Black Trumpet offers a remarkable dining experience that uniquely captures the essence of New Hampshire's culinary scene. This family-owned bistro and wine bar presents a dynamic menu that changes with the seasons, ensuring the freshest local ingredients are always showcased. Black Trumpet's distinctive flavors are a tribute to Chef Evan Mallett's creative flair and dedication to sustainable food sourcing, earning the establishment a glowing reputation in the New England culinary world. Hence, From their seafood dishes that echo the freshness of the nearby Atlantic Ocean, to the globally-inspired specialties that reflect the chef's adventurous palate, each plate at Black Trumpet is a celebration of taste. Housed in a 19th-century ship's chandlery, the restaurant's cozy, rustic ambiance adds a touch of historic charm to your dining experience, making every meal a memorable occasion.
Jesse's Steaks, Seafood & Tavern, Hanover NH
Jesse's Steaks, Seafood & Tavern in Hanover is the epitome of classic New England dining. Renowned for its prime cuts and fresh seafood, this restaurant promises an unrivaled culinary journey to its guests. The moment you walk into Jesse's, you're welcomed by a warm, inviting atmosphere that perfectly complements the delightful menu. The steakhouse classics, such as their aged ribeye or tender filet mignon, are cooked to perfection, while the seafood offerings, like the scallops and bluefin tuna, are sourced locally to ensure optimum freshness.
To top it off, Jesse's diverse wine list offers perfectly balanced selections that enhance the flavors of each dish. Don't forget to save room for dessert! With options like the homemade apple crisp and dark chocolate torte, your sweet tooth will surely be satisfied. Whether you're a resident looking for a perfect dinner spot or a visitor seeking an authentic New England dining experience, Jesse's Steaks, Seafood & Tavern should be on your list.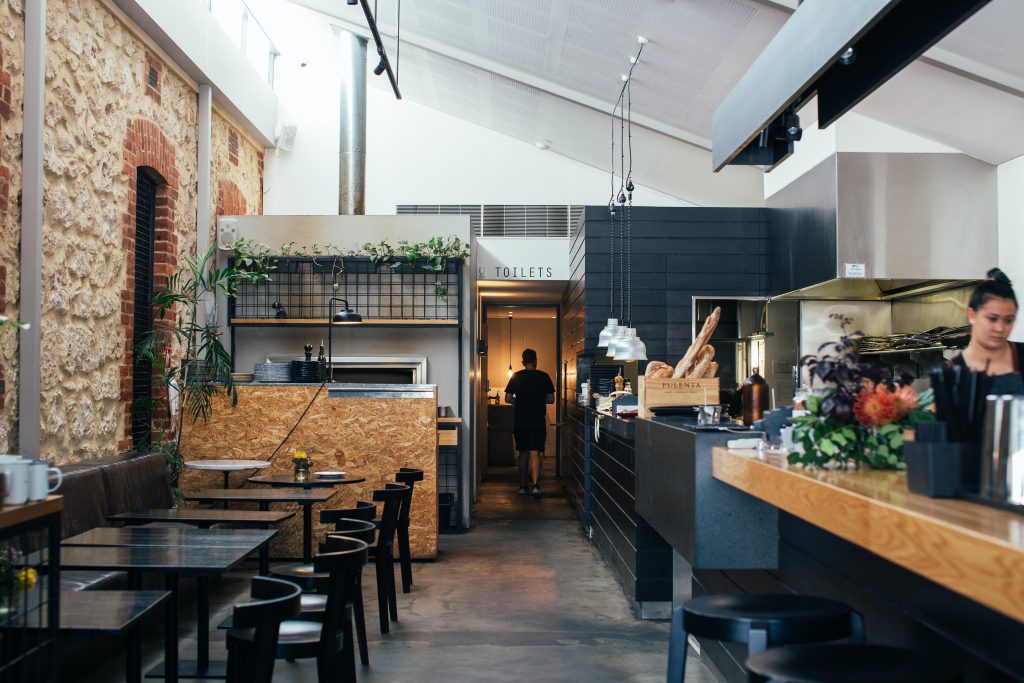 Hanover Street Chophouse, Manchester NH
Hanover Street Chophouse in Manchester, NH, sets the standard for upscale dining in the state. This award-winning establishment is famous for its exceptional steaks, fine wines, and sophisticated ambiance. The moment you step inside, you're enveloped by a welcoming atmosphere that elegantly combines traditional charm with modern refinement. Its menu showcases the perfect blend of classic American cuisine and innovative culinary creations. The prime dry-aged steaks are a must-try, cooked to precision and renowned for their melt-in-your-mouth texture. Seafood lovers will appreciate the fresh offerings, from butter-poached lobster to the signature oysters. To complement your meal, Hanover Street Chophouse boasts an extensive wine list with carefully selected bottles from around the world. The knowledgeable staff is always ready to recommend the perfect pairing. Coupled with top-notch service, Hanover Street Chophouse ensures a dining experience that is truly a cut above the rest.
Cure, Portsmouth NH
Drawing in food enthusiasts from near and far, Cure sits comfortably as a top-tier dining destination in Portsmouth, New Hampshire. Known for its modern take on American comfort food, every dish at Cure is designed to provide a rich and satisfying dining experience. Whether you opt for their famous smoked beef brisket or the melt-in-your-mouth pork belly, each plate is a testament to the expertise and creativity of the culinary team. Cure's warm and inviting decor, complete with exposed brick walls and soft ambient lighting, adds a level of intimacy that enhances the dining experience. Their carefully curated wine list, featuring selections from local vineyards to expansive international estates, provides the perfect accompaniment to each dish. Locally sourced, seasonally inspired, and exquisitely prepared – dining at Cure is an experience that leaves you yearning for another taste of New Hampshire's finest.
George's Diner, Meredith NH
George's Diner in Meredith is a quintessential New Hampshire eatery that excels in serving hearty, home-style meals. It's the kind of place that radiates warmth and familiarity, where the pancakes are fluffy, the coffee is always hot, and the staff make you feel like a regular from your very first visit. The menu is a treasure trove of classic American diner fare, with everything from burgers and fries to pot roasts and homemade apple pies.
However, the standout is undoubtedly their all-day breakfast, featuring delectable items such as the eggs benedict, buttermilk pancakes, and corned beef hash. The portions are generous, the ingredients fresh, and the flavors comforting. At George's Diner, you're not just getting a meal; you're getting a taste of genuine New Hampshire hospitality. So, whether you're a local or a tourist exploring New England, make sure to stop by George's Diner for a meal that feels just like home.
Firefly American Bistro & Bar, Manchester NH
Conveniently located in the heart of downtown Manchester, Firefly American Bistro & Bar is a culinary hotspot known for its innovative, comfort food-inspired menu and vibrant atmosphere. This Manchester favorite hits all the right notes when it comes to American cuisine, infusing each dish with unique flavors and fresh, locally-sourced ingredients. Furthermore, Standouts on the menu include the signature Firefly burger, the delectable shrimp scampi, and the mouthwatering chicken pot pie.
Complementing the sumptuous fare is an extensive drink menu, featuring everything from craft beers and cocktails to an impressive selection of wines. The restaurant's interior, with its contemporary decor and welcoming ambiance, makes Firefly American Bistro & Bar the ideal destination for a casual lunch, an intimate dinner, or a night out with friends. Whether you're a Manchester local or just passing through, dining at Firefly is an experience you won't want to miss when exploring the best restaurants in New Hampshire.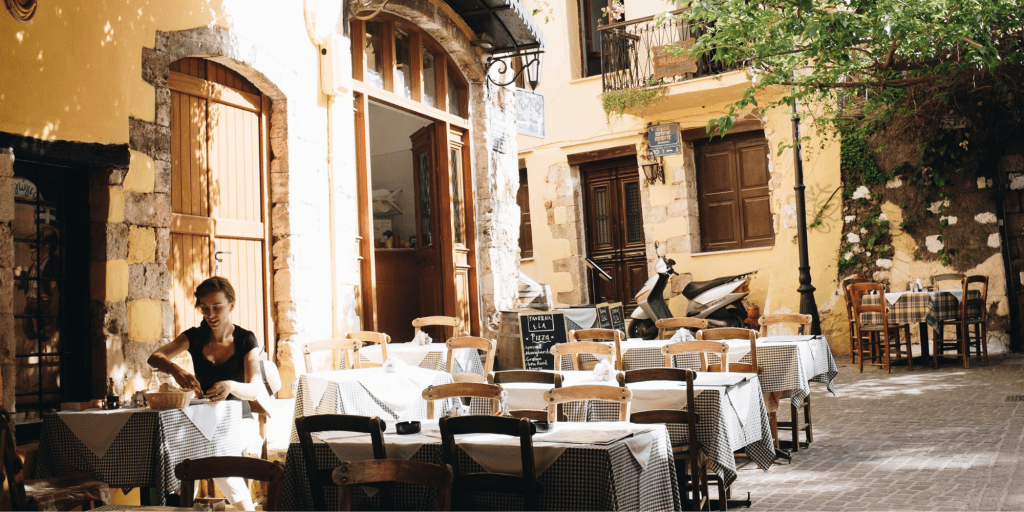 Tuckaway Tavern and Butchery, Raymond NH
Hailed as one of the most unique dining destinations in New Hampshire, Tuckaway Tavern and Butchery in Raymond is more than just a restaurant – it's an experience. This gem in the heart of New England is renowned for its dual concept of a vibrant, rustic tavern coupled with a high-quality butcher shop. Hence, The moment you set foot in Tuckaway Tavern, you're greeted by an inviting atmosphere that exudes charm and warmth. Its menu is as appealing as its ambiance, featuring a range of delectable dishes prepared with the freshest ingredients sourced straight from their own butchery.
From their famous steak tips, marinated to perfection, to the succulent lobster rolls, each dish is a testament to the culinary team's dedication to flavor and quality. So, For those who prefer to take the taste of Tuckaway home, the on-site butchery offers an array of premium cuts, gourmet foods, and specialty products. Whether you're enjoying a meal in the tavern or buying fresh produce from the butchery, a visit to Tuckaway Tavern is sure to make a lasting impression on your New Hampshire dining journey.
Polly's Pancake Parlor, Sugar Hill NH
In the picturesque town of Sugar Hill, you'll find Polly's Pancake Parlor, a beloved New Hampshire institution that's been serving up breakfast delights for over 75 years. Polly's has a long-standing reputation for its delicious, made-from-scratch pancakes and waffles. Built on three generations of the Dexter family, Polly's continues to lure locals and travelers alike with its mouth-watering menu that includes a variety of pancakes – from oatmeal buttermilk to cornmeal – and a selection of toppings such as New Hampshire maple syrup, blueberries, and chocolate chips.
But pancakes aren't the only draw here. Polly's also boasts an array of other breakfast and lunch dishes, all prepared with fresh, locally-sourced ingredients. Furthermore, The restaurant's rustic, farmhouse-style setting and enchanting mountain views further enhance the dining experience. Polly's Pancake Parlor offers not just a meal, but a taste of traditional New England culinary culture, making it a must-visit on any tour of New Hampshire's top eateries.
Hart's Turkey Farm Restaurant, Meredith NH
In the charming town of Meredith, Hart's Turkey Farm Restaurant holds a special place in the hearts of locals and travelers alike. This family-run establishment has been delighting patrons with its home-style cooking and warm hospitality since it first opened its doors in 1954. As the name suggests, Hart's Turkey Farm Restaurant specializes in turkey dishes, all made from scratch using their secret family recipes. Whether you're in the mood for a traditional roast turkey dinner, a hearty turkey pot pie, or even a turkey croquette, there's something to satiate every palate. But it's not just about the food at Hart's.
The restaurant's rustic decor and welcoming atmosphere make dining here feel like a home away from home. The service is friendly and attentive, ensuring that every diner feels valued and taken care of. With its delicious offerings and a cozy ambiance, Hart's Turkey Farm Restaurant offers a truly authentic New Hampshire dining experience. Don't forget to check out their gift shop on your way out, where you can pick up a selection of their famous turkey products to enjoy at home.
Ristorante Massimo, Portsmouth NH
Located in the historic heart of downtown Portsmouth, Ristorante Massimo is undoubtedly one of the finest dining establishments in New Hampshire. This upscale restaurant is renowned for its authentic Italian cuisine, elegant atmosphere, and exceptional service. As soon as you step inside, the beautiful stone and brick architecture of the 19th-century building welcomes you, accompanied by the tantalizing aromas wafting from the kitchen. Every dish at Ristorante Massimo is a work of art, skillfully prepared using only the freshest ingredients, many of which are sourced locally, to create a menu that blends traditional Italian flavors with innovative culinary techniques.
Signature dishes such as the homemade pasta, succulent osso buco, and fresh seafood specials elevate the dining experience to an exquisite level. The wine list is equally impressive, boasting a wide selection of Italian and global wines curated by knowledgeable staff. Whether you're celebrating a special occasion or simply craving fine Italian dining. Ristorante Massimo offers an unforgettable culinary journey that is a testament to the rich and diverse gastronomic scene of New Hampshire.
Molly's Tavern and Restaurant, New Boston NH
Nestled in the quiet town of New Boston, Molly's Tavern and Restaurant is a favorite local hangout. That brings the flavors and hospitality of New Hampshire to the table. Known for its eclectic menu and cozy atmosphere. Molly's offers a relaxed and authentic dining experience that is deeply rooted in the community. The menu features a delightful mix of American classics and innovative dishes.
All prepared with locally-sourced ingredients that reflect the bounty of New Hampshire's produce. Standout menu items include the savory Molly's Reuben, loaded with corned beef, sauerkraut, swiss cheese, and thousand island dressing, and the deep-fried cod served with house-made tartar sauce. Furthermore, The tavern also boasts a selection of local brews and a variety of handcrafted cocktails. With its rustic decor featuring a roaring fireplace and friendly staff who treat you like family. Molly's Tavern and Restaurant is a must-visit for anyone looking to savor the taste and charm of New England.
Cotton, Manchester NH
Located in the vibrant city of Manchester, Cotton is a culinary gem that truly embodies the spirit of New Hampshire. Celebrated for its classic American comfort food with a gourmet twist. Cotton offers a laid-back dining experience without compromising on taste or sophistication. The restaurant boasts a varied menu that seamlessly blends traditional staples with contemporary innovations.
All prepared using the freshest locally-sourced ingredients. Indulge in their must-try dishes such as the Southern fried chicken or the grilled Atlantic salmon. Each bursting with incredible flavors that reflect the skill and passion of the kitchen team. Cotton's inviting atmosphere, characterized by its chic decor and warm lighting, is equally appealing. Henceforth, Complement your meal with a selection from their extensive wine list. Or choose from a range of craft beers and signature cocktails. With its enticing menu, friendly staff, and relaxed vibe. Cotton sets itself apart as one of New Hampshire's best restaurants. Thereby, Promising an unforgettable dining experience for both locals and visitors alike.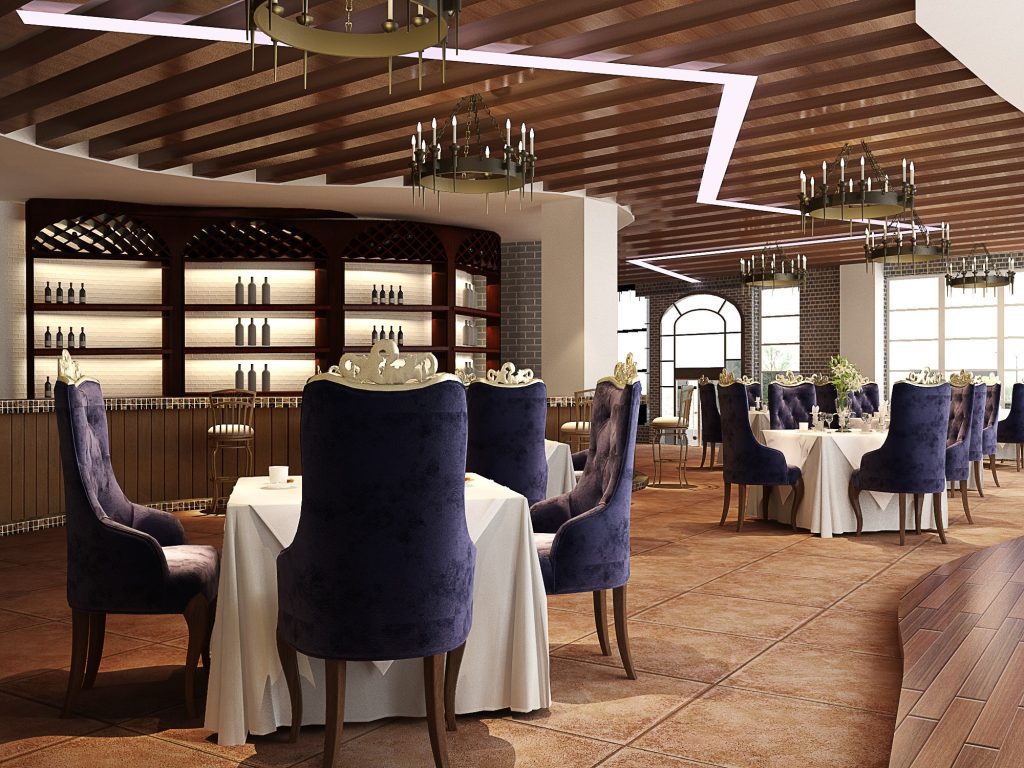 Conclusion
Embarking on a culinary journey through New Hampshire promises a variety of delightful experiences. From rustic diners serving up home-style comfort food, to upscale restaurants offering gourmet experiences. The state's dining scene is as diverse as it is delicious. Hence, Each restaurant not only provides mouthwatering cuisine. But also captures the spirit and charm of New Hampshire, making every dining experience a memorable one. Whether you're a food enthusiast, a traveler looking to explore local flavors. Or a local keen on trying something new, these 12 best restaurants in New Hampshire are sure to offer you something that will tantalize your palate. Ready to revolutionize your dining experience? So, Head to Orderific to book a demo, and discover how we can simplify your dining reservations. Making it easier than ever to explore the best restaurants New Hampshire has to offer.
FAQs
What types of cuisine can I find in New Hampshire restaurants?
New Hampshire restaurants offer a diverse range of cuisines, from traditional American and home-style comfort food to authentic Italian and innovative gourmet dishes.
Are there restaurants specializing in local or regional dishes?
Yes, many restaurants in New Hampshire take pride in serving dishes that highlight local and regional flavors.
Where can I find family-friendly restaurants in New Hampshire?
Numerous family-friendly restaurants can be found throughout New Hampshire, including Polly's Pancake Parlor and Hart's Turkey Farm Restaurant.
Do New Hampshire restaurants offer vegetarian or vegan options?
Yes, many restaurants in New Hampshire offer vegetarian and vegan menu options.
Can I make reservations at restaurants in New Hampshire?
Yes, most New Hampshire restaurants accept reservations.