Introduction
It's time to reflect on the journey of Revel Systems Review in the past year, and what lies ahead. A leading player in the POS system landscape, Revel Systems has been a game-changer for businesses, big and small. From their user-friendly iPad POS interface to their robust inventory management software, Revel's offerings have been pivotal in helping businesses streamline their operations.
Revel Systems pricing is developed with small businesses in mind, making their sophisticated system accessible to a wide market share. Their customer relationship management (CRM) software is designed to improve customer service, with features such as customer display systems and loyalty programs. Furthermore, Revel's POS system integrates seamlessly with QuickBooks, simplifying accounting for many businesses.
Bringing Critical Solutions To Market At Revel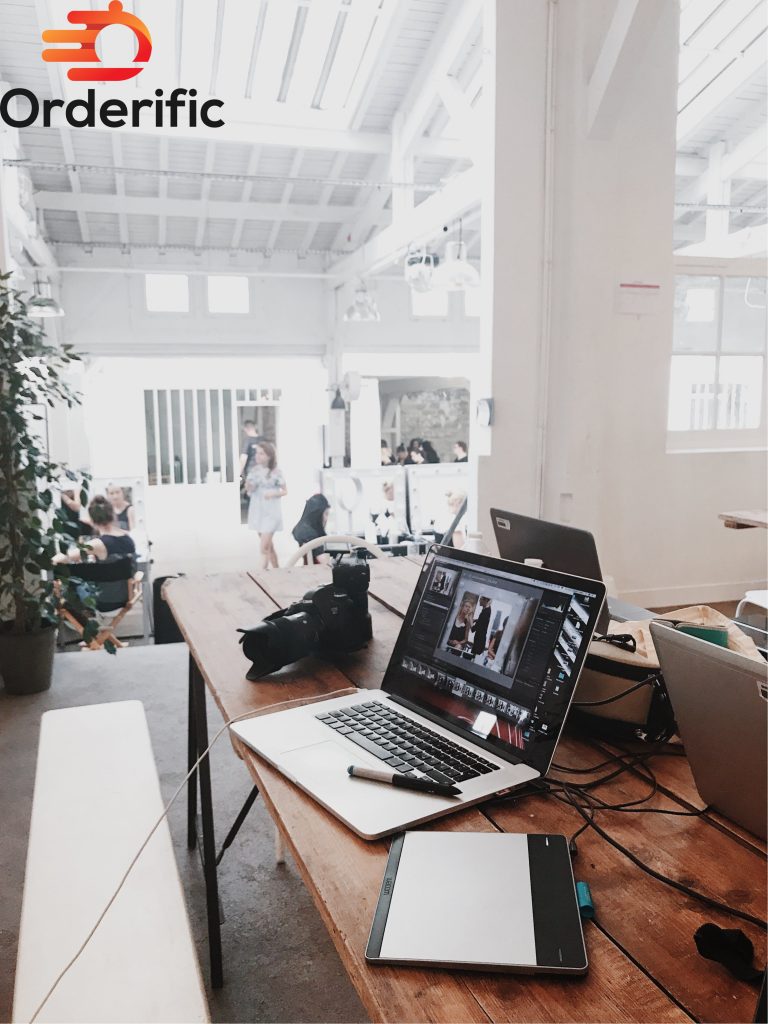 Revel Systems launched innovative solutions tailored to cater to the evolving needs of businesses. These offerings included streamlined payment processing mechanisms and POS systems, enhancing the customer experience and optimizing business operations. Their commitment to deliver critical solutions to the market sets the stage.
Driver XT™ Powered By DoorDash Drive Enables Direct Delivery
Revel Systems demonstrated their unwavering commitment to innovation and unparalleled support for small businesses. Recognizing the unique needs of these enterprises, Revel offered a wide range of solutions designed to empower them. Their intuitive iPad POS interface provided a seamless and user-friendly experience, while their comprehensive inventory management system ensured efficient operations. But it didn't stop there.
Revel's CRM software was truly a game-changer, enhancing customer service with advanced features like customer display systems and loyalty programs. This not only fostered customer satisfaction but also helped businesses build lasting relationships with their clientele. And let's not forget about the compatibility with QuickBooks, which simplified accounting procedures and relieved the burden of financial management for countless businesses.
The impact Revel made in the previous year was undeniable, but what does 2023 hold for them? Well, they wasted no time in making waves as they kicked off the year with the launch of Driver XT™, powered by DoorDash Drive. This strategic move highlighted Revel's continued dedication to delivering market-critical solutions that meet the evolving needs of businesses in today's fast-paced world.
Revel Loyalty XT™ Powered By Como Helps Drive Repeat Customers
In addition to enabling direct delivery solutions, Revel Systems is dedicated to investing in customer retention strategies. Recognizing the importance of building lasting relationships with their clients, Revel has recently introduced the Revel Loyalty XT™, a cutting-edge loyalty program powered by Como, a leading customer engagement solution provider. This innovative feature is carefully designed to reward loyal customers, fostering repeat business and long-term brand loyalty.
By seamlessly integrating the Revel Loyalty XT™ within their platform, businesses can effortlessly track customer spending habits, gaining valuable insights that can be utilized to tailor personalized marketing campaigns and exclusive offers. This level of customization allows businesses to engage with their customers on a deeper level, strengthening the overall customer experience and creating a sense of connection and appreciation.
As Revel Systems continues to evolve, their commitment to improving customer service and driving business growth remains unwavering. With a focus on simplifying payment processing and enhancing POS systems, Revel also seeks to amplify customer engagement and loyalty. By consistently offering innovative solutions, Revel Systems empowers businesses to thrive in a competitive market, fostering success and customer satisfaction.
Core Reporting XT Enhances Enterprise Reporting
Rounding out the suite of new offerings from Revel Systems is their Core Reporting XT functionality. This powerful tool represents a major leap forward in enterprise reporting capabilities. With a keen focus on clarity and simplicity, Core Reporting XT empowers businesses to effortlessly comprehend and analyze their data. Users are provided with the flexibility to customize their reports, delve into specific data points, and receive real-time updates, thereby facilitating well-informed decision-making.
As we cast our gaze into the future, Revel Systems remains at the forefront of innovation, continuously delivering solutions that cater to every aspect of business management. From seamless payment processing and cutting-edge POS systems to engaging customers and enabling comprehensive enterprise reporting.
Conclusion
In conclusion, Revel Systems has shown real promise in 2022, proving to be an innovator in the POS system landscape. Its solutions are comprehensive, user-friendly, and focused on both operational efficiency and customer engagement. The company's commitment to providing valuable tools, such as the Driver XT™, powered by DoorDash Drive for direct delivery, loyalty programs through Revel Loyalty XT™, and advanced reporting capabilities with Core Reporting XT, positions it as a force to be reckoned with in the years to come. As we stride into 2023, it will be intriguing to see how Revel Systems continues to revolutionize the POS system and payment processing industry.
Are you interested in seeing how Revel Systems can streamline your business operations and enhance customer service? Visit Orderific to schedule a demo today. Lean into the future with Revel Systems.
FAQs
What are the standout features of Revel Systems, as highlighted in a recent review?
Revel Systems' standout features include its user-friendly iPad POS interface, robust inventory management, CRM software, compatibility with QuickBooks.
How do Revel Systems' user reviews compare to expert assessments?
Both user reviews and expert assessments generally agree on the efficiency and comprehensiveness of Revel Systems.
Can you provide insights into any recent updates or changes in Revel Systems based on the review?
Recent updates include the launch of Driver XT™, Revel Loyalty XT™, and Core Reporting XT.
Are there alternative POS systems that offer similar features to Revel Systems?
Yes, alternatives include Square POS, Toast POS, and Shopify POS.