Rice rolls, with their delicate texture and versatile flavor palette, have earned a cherished spot on global dining tables. Originating from Asian cuisines, these rolls have transcended borders, becoming a beloved dish for many. While restaurants offer a range of rice rolls, there's an unmatched joy and satisfaction in crafting them at home. It allows for customization, ensuring every bite is tailored to personal preferences. 
Moreover, homemade versions guarantee freshness and authenticity, often missing in store-bought alternatives. Our comprehensive guide aims to empower you with techniques, insights, and tips to master the art of creating delectable rice rolls right in your kitchen.
Homemade Cheung Fun (Steamed Rice Noodle Rolls) – 5 Ways
Venturing into the delicious realm of rice rolls, one cannot miss the allure of Cheung Fun. Originating from Cantonese cuisine, Cheung Fun, or steamed rice noodle rolls, have made their mark in both street food stalls and upscale restaurants alike. These rolls, distinguished by their glistening, tender, and almost translucent texture, act as a canvas that embraces a myriad of fillings. 
From succulent shrimp to savory char siu and even crispy fried crullers, the versatility of Cheung Fun is truly remarkable. The magic lies in the combination of the delicate rice noodle paired with bold and flavorful fillings, making every bite a delightful experience. Whether served as breakfast, a snack, or a side dish, Cheung Fun promises a gastronomic journey that tantalizes the palate.
Varieties of Cheung Fun I Made
Cheung Fun, a dish deeply embedded in Cantonese culinary heritage, transcends its simple ingredients to offer a taste that's both comforting and familiar. Its delicate, steamed rice noodle base is versatile, effortlessly complementing both subtle and bold fillings.
The art of making Cheung Fun lies in mastering its texture while playing with various fillings that provide a burst of flavor in every bite. Here are five handpicked varieties of Cheung Fun, each with its unique twist, promising to take your taste buds on an unforgettable journey.
Plain Basic Cheung Fun
Plain Cheung Fun is the epitome of culinary minimalism, allowing the core ingredients to shine without distraction. Revered for its unembellished elegance, this dish offers a sensory experience where one can truly appreciate the translucence and delicate layers of the steamed rice noodle. The gentle chewiness combined with a faintly aromatic rice scent makes each bite both comforting and satisfying.
The simplicity of the plain Cheung Fun also makes it an excellent canvas for various sauces, from light soy to more robust peanut or hoisin concoctions. It serves as a gentle reminder that sometimes, in both food and life, less can indeed be more. This dish's beauty lies in its understated complexity, making it not just a meal, but an experience for those who relish genuine, straightforward flavors.
Shrimp Cheung Fun (Har Cheung)
Taking the delicate intricacies of Cheung Fun to a more sophisticated level, the Shrimp Cheung Fun, also known as Har Cheung, marries the ocean's bounty with traditional culinary craftsmanship. Each roll encapsulates meticulously chosen shrimp, ensuring that every bite provides a burst of briny sweetness juxtaposed against the mild, silky smoothness of the rice noodle.
The shrimp's natural juices seep into the roll, imparting an enriched flavor that enhances the overall taste profile. The pairing is not just about taste but also texture, where the semi-translucent stretchiness of the noodle complements the firmness of the shrimp. Served often with a light drizzle of soy or a savory dipping sauce, the Shrimp Cheung Fun stands as a testament to how two distinct ingredients can come together to create a harmonious and delectable gastronomic symphony.
Dried Shrimp Cheung Fun
The culinary world often finds beauty in juxtaposition, and the Dried Shrimp Cheung Fun is a perfect example. This version transcends the conventional by weaving the distinct, robust flavors of dried shrimp into the gentle embrace of soft rice noodles. The sun-cured shrimp not only adds a dimension of chewy texture but also infuses the roll with its rich, salty, and slightly sweet undertones. Every bite is an exploration of the deep maritime heritage, encapsulated within the sheer, glossy sheen of the Cheung Fun.
The juxtaposition between the mild rice noodle and the potent dried shrimp creates a balance that tantalizes the palate. Often accompanied by mild sauces to counteract the intensity, this variant stands as a beautiful representation of how traditional ingredients can be innovatively used to craft dishes that resonate with both history and contemporary taste preferences.
Char Siu Cheung Fun
An exquisite fusion of flavors and textures, the Char Siu Cheung Fun presents an intricate dance between the savory and sweet. This delicacy harmoniously combines the soft, pillowy Cheung Fun with the bold, aromatic flavors of char siu. The barbecued pork, known for its rich marinade of hoisin sauce, honey, and Chinese five-spice, lends a depth of flavor — a touch of smokiness, a hint of sweetness, and an undercurrent of umami.
When ensconced within the silky confines of the rice noodle, the char siu's richness is elegantly tempered, creating a harmonious bite. Garnished occasionally with thinly sliced scallions or drizzled with light soy sauce, this variant becomes an irresistible treat that pays homage to the classic Cantonese culinary tradition, appealing to both the heart and the stomach.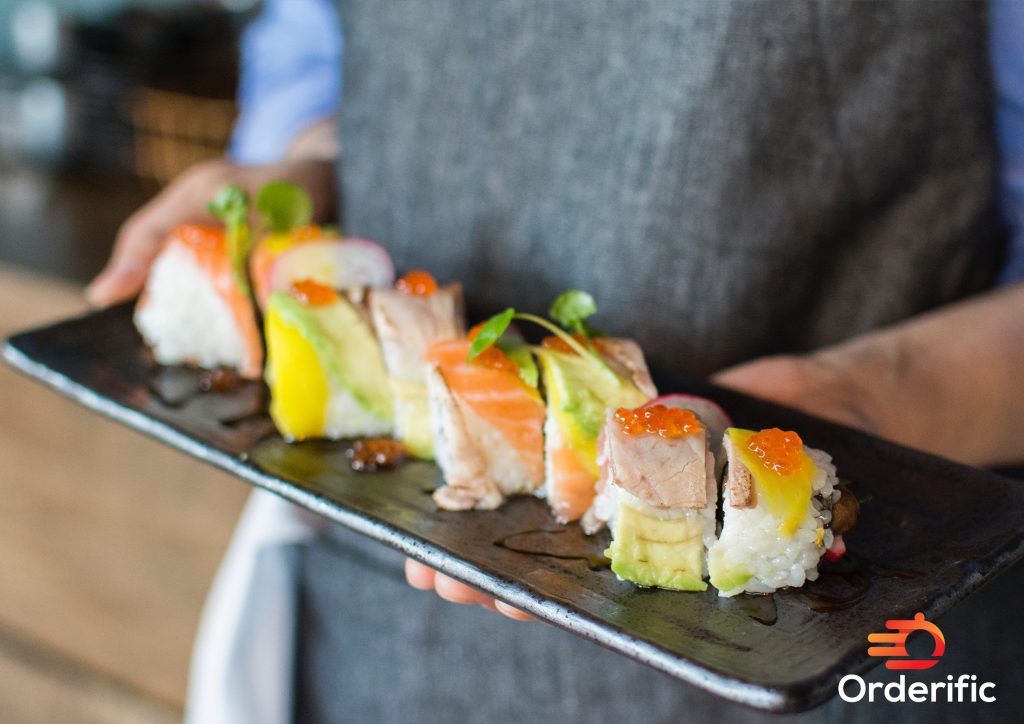 Zha Leung Cheung Fun (You Tiau/Chinese Fried Crullers Cheung Fun)
Delving into a gourmet's dream, the Zha Leung Cheung Fun showcases a remarkable blend of culinary sensations. By marrying the delicate and soft Cheung Fun with the golden-brown crunchiness of You Tiau, one experiences an unparalleled textural contrast. Each bite begins with the tender embrace of the rice roll, only to reveal the crispy surprise of the fried crullers within.
The flavors harmonize seamlessly; the mild and steamed nature of the Cheung Fun delicately balances the rich, golden flavors of the You Tiau. Drizzled often with a light touch of sweet soy sauce or sprinkled with toasted sesame seeds, this combination elevates the dish's complexity. A delightful juxtaposition that pays homage to traditional Chinese breakfast favorites, this variant stands as an embodiment of culinary innovation, where comfort food meets sophisticated layering of flavors and textures.
Conclusion
Making rice rolls, particularly the delightful Cheung Fun, at home transcends the act of simple cooking. It's an immersive experience, a voyage into the very heart of the culinary arts. Embracing this craft involves more than just combining ingredients; it demands passion, dedication, and a touch of patience.
The process offers a deep appreciation for the delicacies of texture and flavor, celebrating the rich heritage and traditions behind every roll. With the right blend of ingredients, technique, and a sprinkle of love, anyone can transform their kitchen into a space of culinary magic and master the art of making perfect rice rolls.
In case you want more content like this, visit Orderific right now!
FAQs
How to get started with gluten-free cooking?
Begin by understanding gluten sources and researching alternatives. Focus on whole foods like vegetables, fruits, and lean meats which are naturally gluten-free.
In what ways can I remove gluten from rice?
Rice is naturally gluten-free. Just ensure it hasn't been cross-contaminated with gluten-containing products during processing.
What is the best gluten-free flour to use for baking cookies?
Almond flour, coconut flour, and rice flour are popular choices. They retain moisture and give cookies a delightful texture.
What are some easy gluten-free dinner recipes?
Consider dishes like gluten-free pasta, grilled chicken with veggies, or a quinoa salad with a blend of your favorite ingredients.
How to make a spring roll at home?
Start with rice paper wrappers. Dip them in water, lay flat, then fill with a mix of vermicelli noodles, veggies, and your choice of protein. Roll tightly, sealing the ends.
How do you cook spring rolls?
Depending on your preference, they can be deep-fried for a crispy shell or served fresh, often accompanied by a dipping sauce.