Introduction
The robots in hospitality industry are being progressively embraced with the adoption of service, transforming the guest experience profoundly. From automated cleaning and delivery robots to innovative hospitality robots enhancing room service, the integration of robotic technology promises to revolutionize the hotel industry. In a world where efficiency and customer service are paramount, deploying robots in hotels is not a matter of if but when. Companies like Relay Robotics Inc. and Bear Robotics are pioneering this shift, highlighting significant growth in the global hospitality robots market.
With advancements in artificial intelligence (AI), robots are not just task-oriented but also enhance customer experience. For instance, hotel chatbots and humanoid robots can now interact with guests, providing a blend of automated efficiency and a semblance of human interaction. Whether it's the Aloft Hotel in New York or the Hilton Hotel in Las Vegas, hotel robots are becoming a common sight. This trend is not confined to the United States, with adoption seen across the United Kingdom and other parts of the globe.
The Current Landscape Of Hotel Operations
The growing global hospitality robots market is shaping contemporary hospitality management. Traditionally reliant on human labor, the hotel industry is increasingly turning to robotic technology. Service robots, such as cleaning robots and delivery robots, are now ubiquitous in hotels, performing tasks promptly and efficiently, adding a new dimension to the guest experience. 
Companies like Relay Robotics Inc. and Bear Robotics are at the forefront, driving this shift toward automation in the hospitality industry. The role of these hotel robots extends beyond mere task execution. With the integration of artificial intelligence, these robots are enhancing the customer experience. For example, hotel chatbots are now commonplace, assisting guests with queries and requests around the clock. Similarly, like those employed by Softbank Robotics, humanoid robots are no longer a novelty but an essential part of room service, meeting guest requests swiftly and effectively.
Robots offer distinct advantages over human staff in the hotel industry. They can work around the clock, they don't tire, and they can perform tasks with consistent precision. According to an international journal on hospitality management, this trend towards automation is expected to drive significant growth in the hospitality robots market. However, this doesn't imply the end of human staff. Instead, a symbiotic relationship is emerging where human employees work alongside robots, each leveraging their unique strengths to enhance the guest experience.
From the Aloft Hotel in New York to the Hilton Hotel in Las Vegas, from the bustling hospitality sector of the United Kingdom to the dynamic tourism industry worldwide, service robots are revolutionizing the guest experience. The future looks exciting, with robot-assisted operations becoming a mainstay in the hotel industry.
The Rise Of Robot-Assisted Hotel Operations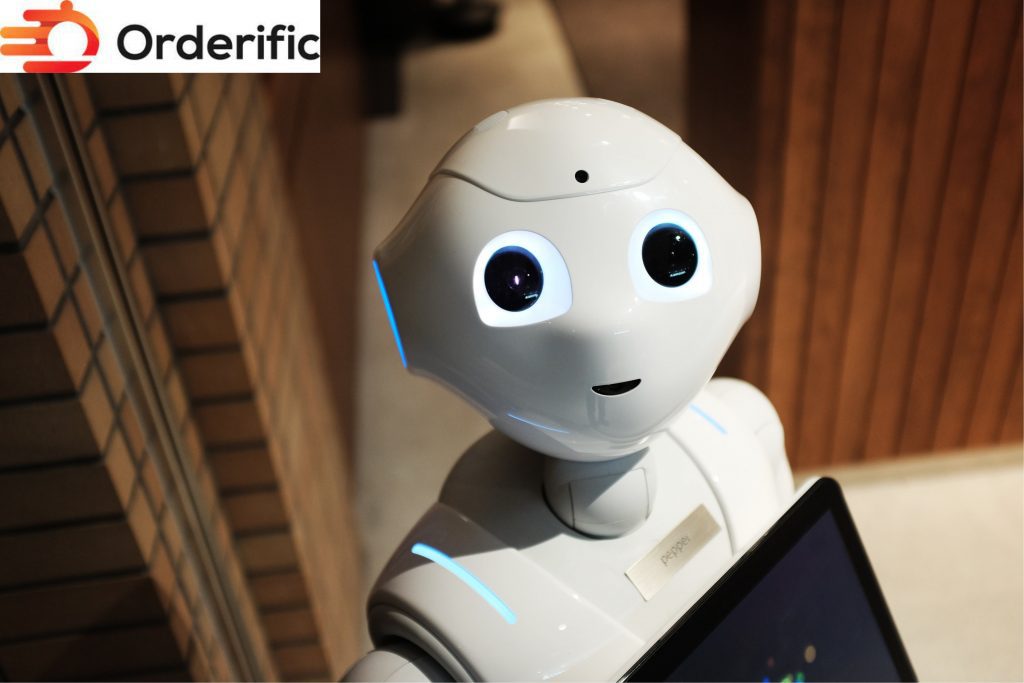 A Glimpse Into The World Of Hotel Robots
Hotel robots are a fascinating amalgamation of technology and hospitality, designed to augment and enhance the guest experience. Pioneering this revolution are cleaning robots, adept at maintaining hygiene and cleanliness in hotels, a paramount concern in the current pandemic era. Cleaning robots not only ensure a spotless environment but also free up human staff to focus on more complex tasks.
Another game-changer in the realm of hotel robots is delivery robots. These autonomous devices are perfect for tasks such as delivering linens, toiletries, and even meals to guest rooms, ensuring quick and efficient service around the clock. Hotels like the Yotel in New York and the Bayloft Suites in Miami have already embraced this technology with open arms.
Then, there are the front-desk robots. These are often humanoid robots, capable of interacting with guests, providing information, and even check-ins and check-outs. The Henn-na Hotel in Japan is a noteworthy example where robots have taken over the front desk entirely.
Additionally, hotel robots are proving vital in the kitchen as well. Kitchen robots, like the ones utilized by Spyce and CaliBurger, are revolutionizing the food and beverage sector of hotels by maintaining consistent quality in their culinary offerings.
In conclusion, robot-assisted operations are not just a future concept but a present reality that is transforming the hospitality industry. As we forge ahead, the symbiosis of humans and robots in our hotels will continue to redefine the boundaries of guest experience and operational efficiency.
Benefits And Efficiency Gains With Robot Integration
The integration of robots in hotel operations offers an array of benefits, leading to significant efficiency gains.
24/7 Service: Robots can work non-stop without requiring breaks, offering round-the-clock service, which significantly enhances guest experience.
Precision and Consistency: With automated operations, robots deliver consistent service quality with high precision. They perform tasks the same way each time, eliminating human errors.
Improved Hygiene: Cleaning robots ensure high standards of cleanliness, which is critical, especially in the current pandemic situation. They can efficiently clean large areas without fatigue.
Efficient Task Execution: Robots can perform repetitive tasks, such as delivering items to guest rooms or cleaning, more efficiently than humans, freeing up human staff for more complex jobs.
Enhanced Customer Interaction: Front desk robots can manage guest check-ins and check-outs efficiently and are capable of addressing common guest queries, improving the overall guest experience.
Consistent Culinary Quality: Kitchen robots maintain a high standard of culinary quality, ensuring consistency in taste and presentation of dishes.

It's a testament to the vision of future-proofing hotels, presenting a blend of technological innovation and human touch to enhance the guest experience.
Challenges And Concerns Of Implementing Robot Assistance
Human Interaction: Despite the efficiency of robots, they cannot replicate the warmth and empathy of a human interaction. As hospitality is intrinsically linked to human touch, the absence of it may impact the guest experience negatively.
Initial Investment: The initial cost of procuring and installing robots can be high, making it challenging for smaller establishments to integrate them into their operations.
Technical Glitches: Like any technology, robots too can encounter glitches or malfunctions, potentially disrupting hotel operations and impacting the guest experience.
Staff Reduction Concerns: The integration of robots might lead to reduced demand for human staff, leading to job loss concerns within the industry.
Training and Maintenance: Hotel staff will need training to work in harmony with robots, adding to the overall implementation cost. Additionally, regular maintenance of robots is required, further adding to operational expenses.
Data Security: Robots in hospitality often interact with guest data, raising concerns about data security and privacy.
Guest Acceptance: Not all guests may be comfortable interacting with robots, and some might prefer human interaction, which could be a potential challenge in fully accepting robot integration.
Despite these challenges, the benefits of robot-assisted operations in hotels are significant. As technology continues to advance and become more affordable, these concerns are likely to be mitigated, making robot-assisted operations a viable future for the hospitality industry.
How Robots Are Transforming Guest Experiences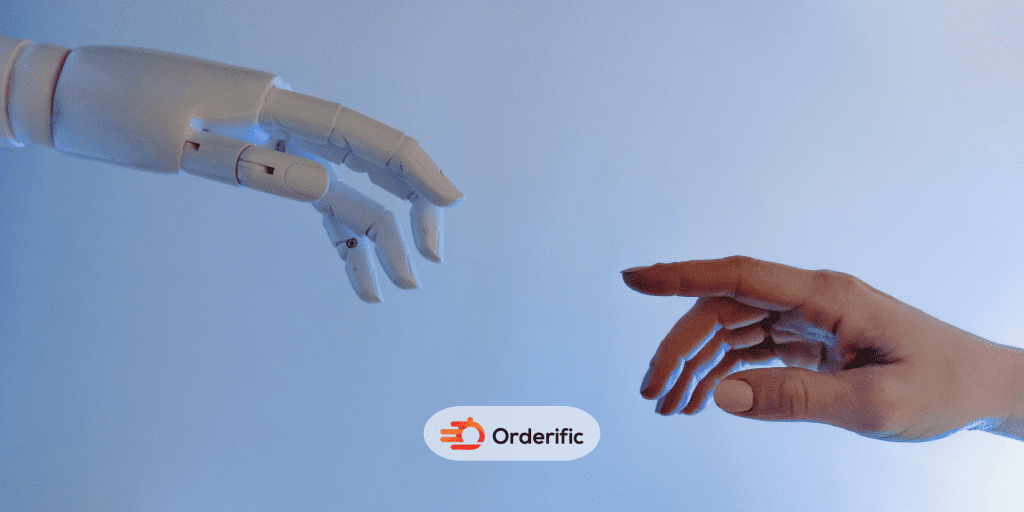 As we navigate towards the future, the hospitality industry is undergoing a significant transformation with the advent of robotics. The global hospitality robots market is witnessing an unprecedented growth, thanks to innovations by pioneering companies like Relay Robotics Inc and Bear Robotics. They are introducing service robots designed to enhance the overall guest experience and increase operational efficiency in hotels.
Incorporating artificial intelligence, these robots are not just meeting tasks but also significantly enhancing customer service. They are making room service more efficient and personalizing the guest experience. For example, hotel robots can assist with check-ins, provide information, and even respond to guest requests swiftly and effectively.
The use of hospitality robots extends beyond customer-facing roles. Cleaning robots are ensuring a high standard of hygiene, while delivery robots are improving the efficiency of room service. This technological shift is not confined to a specific region but is a global trend. From the Aloft Hotel in New York to the Hilton Hotel in Las Vegas, and even in the bustling hospitality sector of the United Kingdom, hotel robots are revolutionizing the guest experience.
However, this transformation is not without challenges. While robots offer numerous advantages such as round-the-clock service and precision, there are concerns about potential job loss for human employees, high initial investment, and the inability of robots to replicate human interaction fully.
Despite the challenges, incorporating robotics into the hotel industry brings undeniable benefits. As the sector evolves, integrating robots is expected to drive significant growth in the hospitality robots market. Finding a balance between automation and the human touch, which is at the heart of the industry, is crucial. Looking ahead, it's clear that the future of hospitality is intertwined with the rise of robotics.
The Future: Integration And Beyond
The future of the hospitality industry seems to be moving inevitably towards a more integrated, automated model where human staff and robots work side by side. The dynamic synergy of this collaborative model holds immense promise for shaping the future of hotel operations. Robots are expected to take over repetitive, mundane tasks, allowing human staff to focus on providing a personalized, warm guest experience that robots cannot replicate.
At the same time, advancements in AI and robotics are prompting hotels to revisit their operational strategies. The use of robots, which can work tirelessly, offer precision, and improve efficiency, is likely to be the norm rather than an exception. In this scenario, the role of human staff will shift towards handling complex tasks that require emotional intelligence and human judgment.
However, the road towards complete robotic integration is not without obstacles. There are challenges to be addressed, primarily the high initial investment, potential job losses, and acceptance by guests. Additionally, striking the right balance between automation and human touch will be crucial.
In conclusion, the future of robot-assisted hotel operations is not just about replacing human staff with robots, but about creating a collaborative environment where each can leverage their unique strengths. This blend of human touch and automation has the potential to redefine the global hospitality industry, offering a guest experience that is efficient, consistent, and memorable.
Conclusion
Robots integrated into hotel operations are transforming the hospitality industry. The symbiotic relationship between human employees and robots redefines the guest experience, improves efficiency, and sets a new industry standard. Challenges like initial investment, job losses, and guest acceptance require careful consideration. Striking the right balance between automation and human touch is key. It's about fostering a harmonious environment where both thrive and enhance guest experience.
Now that you've learned about the exciting potential of robot-assisted hotel operations, it's time to see it in action. Contact Orderific today to schedule a demo and step into the future of the hospitality industry.
FAQs
How are robots used in hospitality?
Robots in hospitality serve various roles such as cleaning, delivery, customer service, and food preparation.
What are the benefits of robots in hospitality industry?
Robots can provide consistent service, increase efficiency, and enhance guest experience.
How robot technology will shape the hospitality industry?
Robot technology will streamline operations, enhance guest experience, and increase efficiency in the hospitality industry.
Will robots replace humans in hospitality industry?
While robots will automate many tasks, they cannot fully replicate human warmth and empathy.