Running a bar can seem like a Herculean task in today's fast-paced world. However, the right bar management software can transform the process into a breeze. These tools, from inventory control to customer service, are designed to streamline operations and boost your profits. However, adopting new technology comes with cost considerations. Understanding these expenses and strategizing to maximize your return on investment (ROI) can make all the difference in driving your business growth. This article will delve into the key cost considerations when adopting bar management software, helping you make informed decisions that can dramatically improve your bottom line. Let's dive in and explore how to make your software work for you.
Understanding ROI for Restaurants
Return on investment, or ROI, frequently serves as the compass guiding businesses. For restaurants, it's no different. This metric helps you navigate the bustling landscape of the restaurant industry. Imagine your operating system as the engine of your restaurant. It powers every facet, from customer service to inventory management. 
Suddenly, an open-source project management tool, like bar management software, becomes your best friend. It doesn't just simplify tasks; it customizes them. Picture Microsoft Office, but tailored specifically for your bar. It's like having a personal project manager always at your disposal.
But don't let the charm of new technology blind you. ROI comes into play here, too. Every software development, every tool, even the appealing ones like workflow automation or marketing software, comes with costs.
Calculating ROI isn't just about crunching numbers. It's about understanding the value of each software tool to your unique business. What may seem expensive today could become a goldmine tomorrow. The key is to optimize your software tools, balance costs, and, most importantly, keep an eye on that ROI. That's how you turn your restaurant into a flourishing business.
What is a Good ROI for Restaurants?
In the bustling world of restaurants, ROI is indeed the North Star. But what exactly is a good ROI in this industry? Let's paint a vivid picture here.
Consider a bustling restaurant, alive with the smell of gourmet meals. Behind this sensory delight is bar management software, the establishment's beating heart. Like the multitasking project manager, this tool keeps the restaurant humming. It's like the unseen conductor of a grand symphony, where each section represents a different aspect of the restaurant.
A good ROI reflects the harmony of this symphony. It's not just about the dollars and cents; it's about the value of the software tools used:
Inventory Control: An effective bar management software keeps your inventory in check. A good ROI here means you're using your resources effectively. It's like a wise custodian of your warehouse, ensuring nothing goes to waste.
Customer Service: Think of this as the public face of your restaurant. The better your customer service, the higher your ROI. It creates an inviting atmosphere, like a friendly host at a party.
Workflow Automation: This is your restaurant's internal rhythm. A good ROI means tasks are streamlined, chefs move precisely, and waitstaff serves gracefully.
Marketing Software: This is the loudspeaker for your restaurant. A high ROI means your marketing efforts are attracting customers, like the enticing aroma of a freshly baked pie.
All these elements interweave, creating the intricate tapestry that is your restaurant. The thread that binds them together is the return on investment.
How to Calculate ROI for Restaurants
Consider calculating your restaurant's return on investment (ROI) as a master chef preparing a gourmet dish. Every ingredient, carefully selected and meticulously measured, contributes to the final flavor, which delights the senses and leaves a memorable impression.
Tally Your Startup Costs: Like sifting flour for the perfect cake, start by outlining your venture's initial expenses. These include the capital in setting up your restaurant, buying equipment, or purchasing bar management software. It's the base ingredient of your financial recipe.
Compute Your Operational Costs: Next, consider the ongoing costs – the butter that keeps your business engine running smoothly. This includes rent, salaries, utility bills, and the Cost of ingredients. It's the Google Chrome of your restaurant, quietly powering the operations behind the scenes.
Determining Total Sales: Now, it's time to add the sweetener – your total sales. This is the icing on the cake, bringing in the revenues that keep your establishment thriving. The customer service and marketing software attracts and retains customers, like the aroma of a well-cooked meal.
Formula for ROI Calculation: Finally, blend these ingredients using a simple procedure: (Gains – Cost)/Cost. This calculation is like the final stir before your cake goes into the oven, providing the crucial figure indicating your restaurant's financial health. It's the project management tool of your financial planning, providing a clear, concise snapshot of your enterprise's profitability.
In this journey of calculating ROI, every step is critical. Each adds a unique flavor to your business operations, helping you understand your restaurant's financial landscape. A meticulously calculated ROI can leave a lasting impression like a well-prepared meal, ensuring your restaurant remains a beloved community staple.
5 Tips to Increase Your Restaurant ROI
Picture a thriving restaurant, its atmosphere filled with the enticing aroma of flavorsome dishes, the sound of clinking cutlery and glasses, and the buzz of happy conversations. Behind this sensory delight, a well-orchestrated dance of strategic planning and innovative thinking fuels its success. Here are five crucial steps, like the ingredients in a master chef's signature dish, that can increase your restaurant's return on investment (ROI):
Determine Your Target Market: Just as a skilled chef knows the palate of their guests, understanding your target market is crucial. Dig into customer demographics, preferences, and behaviors. It's like choosing the right spices for your dish – it makes all the difference.
Launch Effective Marketing Campaigns: Consider this as plating your culinary creations for the world to see. Create engaging, targeted marketing initiatives that showcase your restaurant. It's like adding that final garnish that makes your dish irresistible.
Identify Methods for Your Progress: This is akin to a chef refining their skills. Educate yourself on key performance indicators (KPIs) and use them to track your progress. It's like perfecting your cooking technique to create that flawless soufflé every time.
Remember Your Website or Pages: Your digital presence is like your restaurant's front window. Keep your website updated and engaging, ensuring it reflects your restaurant's brand and ethos. It's like maintaining an inviting and appealing storefront.
Be Brave Enough to Innovate: In a crowded restaurant, innovation is like adding a secret ingredient to your signature dish. Experiment with new menu items, unique décor, or advanced bar management software. It's the surprise element that keeps customers coming back for more.
Evaluating Bar Management Software: A Cost-Benefit Analysis
Choosing the right bar management software is like navigating through a dense forest. Each turn presents a new option, each path a different feature. Let's imagine this journey together. Picture yourself entering the forest, armed with the light of your business needs. The canopy overhead is a vast array of software choices. Each open-source tool, each custom software, represents a unique solution for your bar.
Suddenly, you stumble upon Google Chrome. It's like finding a map, a tool to navigate the forest. Its functionalities make your journey smoother and less daunting. As you delve deeper, you come across software development tools. These are like your companions, helping you tailor your business operations. They aren't just tools; they're your allies.
Next, you encounter Microsoft Office. It's like a Swiss Army knife, versatile and dependable. Offering a range of capabilities becomes an indispensable part of your journey. You then find project management software. Picture it as your guide, steering you through the forest and helping you efficiently manage tasks.
Lastly, you find your treasure – bar management software. It's everything you've been looking for. It's like leaving the forest, stepping into the sunlight. Your journey concludes with a valuable lesson: understanding the cost-benefit analysis of each tool is vital to maximizing your return on investment. So, let's embark on this journey together, exploring the cost considerations when adopting bar management software. This expedition can ultimately lead you to the treasure of business growth.
ROI and Its Integral Role in Restaurant Success
In the bustling world of restaurant management, return on investment (ROI) indeed dons the mantle of a guiding light. Imagine it as the maestro orchestrating a well-composed symphony, with each note symbolizing a different aspect of your restaurant. Each vibrant chord represents customer service. Each stirring crescendo reflects inventory management. Every soft diminuendo embodies workflow automation.
ROI transforms from a cold, numerical calculation to a warm, humane endeavor. It isn't just about crunching numbers or balancing books. Instead, it's about painting a vivid picture of value, growth, and prosperity. It's about understanding the heartbeat of your establishment and ensuring it's synced in rhythm with your business objectives.
Consider ROI as your restaurant's loyal ally. It guides your decision-making processes, influencing every software tool you choose and every operational strategy you implement. It illuminates the path to profitability, illuminating potentially lucrative opportunities.
Let's remember the role ROI plays in evaluating bar management software. Here, it manifests as a discerning judge, weighing the potential of different software tools against their Cost. It's not merely about assessing price tags but about comprehending these tools' value to your restaurant.
In essence, ROI is the thread that weaves your restaurant's narrative, binding together various elements into a cohesive success story. It transforms your restaurant from merely a business into a cherished community staple. The magic ingredient turns your goals into reality and your dreams into tangible success.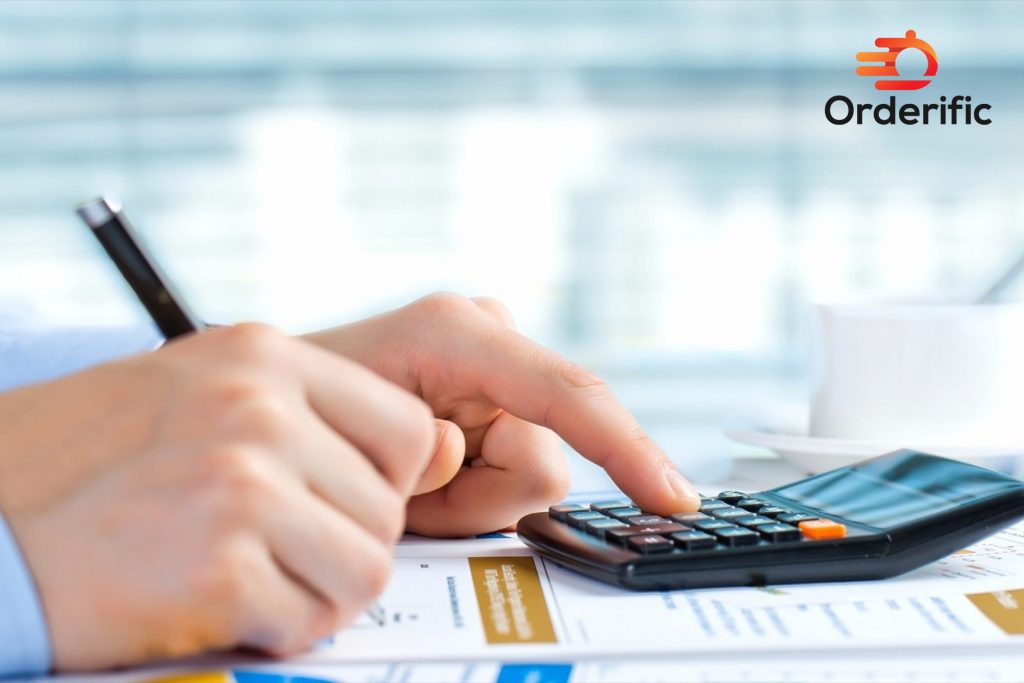 Deciphering the Optimal ROI for Restaurant Businesses
In the bustling world of restaurant businesses, the question often arises, "What is the optimal ROI?" This question resembles a chef contemplating the perfect spice blend for a signature dish. It's not merely about choosing the most expensive spice but finding the ideal balance that elevates the dish to a culinary artwork.
To understand this better, imagine your restaurant as a grand musical concert. ROI is the skilled conductor, guiding each section to create a harmonious symphony. It's the rhythm driving every decision, every action, and every result. Like a well-composed piece of music, a balanced ROI creates a smooth, harmonious operational flow that resonates with success.
Now, picture your restaurant on a busy Friday evening. The air is charged with the tantalizing aroma of sizzling entrees and the sound of laughter and conversation. Your staff moves with precise choreography, from the elegant chefs in the kitchen to the graceful waitstaff attending to guests. This well-oiled machine is enabled by your strategic investments, like the bar management software that streamlines tasks or the customer service tools that create a welcoming atmosphere.
In this vivid tableau, ROI is the invisible force propelling the action. The compass guides your investment decisions, helping your restaurant navigate toward success. Each strategy implemented and each software tool utilized is a note in your restaurant's symphony, all orchestrated by ROI.
Therefore, the optimal ROI for a restaurant is about more than just maximizing profits. It's about striking a balance that amplifies operational efficiency, enhances customer satisfaction, and propels your restaurant toward growth and success.
Mastering the Art of Restaurant ROI Calculation
In every Calculating the return on investment (ROI) in every restaurant, calculating the return on investment (ROI) is an art form akin to crafting a finely tuned musical instrument. Each decision, each asset, is like a note in a harmonious melody that sings of financial success. Picture a conductor guiding the orchestra to produce a performance that truly resonates with the audience.
Think of ROI calculation as this conductor. Each detail, Cost, and sales figure is a musician contributing to the harmony. The process begins with evaluating your initial expenses, like the compelling opening notes in a symphony.
Next, operational costs chime in, adding depth to the melody. Consider these costs like the robust, steady hum of the cellos, maintaining the rhythm and pace of the symphony.
Your total sales then join the orchestra, sweet and melodious like the flutes and clarinets. They bring in the revenues, the lifeblood that keeps your restaurant thriving.
Finally, this blend of notes is tuned using the ROI calculation formula. This crucial step is like the maestro's baton, guiding and shaping the symphony to ensure it resonates with harmony and balance.
Like a breathtaking musical performance, a meticulously calculated ROI sings a song of success for your restaurant. It paints a vivid picture of your establishment's financial health, guiding you towards profitable paths. The melody sets your restaurant apart, leading it from just another eatery to a cherished part of the community.
Five Winning Strategies for Amplifying Your Restaurant's ROI
The pursuit of enhancing your restaurant's ROI is akin to a grand journey through a bustling city. Envision the scene, with its vibrant cityscape teeming with life. Like the city's towering skyscrapers, the first strategy is investing in top-notch customer service. Imagine the sunlit smile of a satisfied customer, their laughter ringing out like a melodious tune. Next, consider the city's transport system, symbolizing efficient operations. Just as the city's trains move with clockwork precision, your restaurant workflow should be streamlined and efficient.
As we move on, consider the city's energetic marketplace, representing innovative marketing strategies. Amidst the chatter and vibrant colors, your restaurant's unique offerings stand out, drawing customers in like bees to a nectar-laden flower. Next, reflect on the city's parks, a testament to environmental sustainability. Similarly, investing in eco-friendly practices raises your restaurant's green credentials and enhances ROI.
Finally, picture the city's modern architecture, embodying technological integration. Imagine the smooth lines and sleek design of a cityscape transformed by technology. In the same way, adopting cutting-edge software tools, like bar management software, can revolutionize your restaurant operations, boosting your ROI.
In essence, just as a thriving city pulsates with energy and growth, implementing these winning strategies can set your restaurant on the path to success. It's like turning a quaint, charming town into a vibrant, thriving metropolis filled with possibilities. The journey may be challenging, but the destination — a restaurant with a soaring ROI — is worth every step.
Conclusion
Navigating the labyrinth of cost considerations when adopting bar management software can seem daunting. Yet, with a steady focus on ROI, the path becomes illuminated. Orderific is your compass on this journey, driving increased revenue, decreasing operational costs, and offering more control. Like a maestro conducting a harmonious composition, Orderific fine-tunes your restaurant's operations, making life easier for owners and customers. With its integrated POS systems and renowned payment partners, the tedious task of order and payment taking transforms into an automated, efficient process. The result? A focused, customized customer experience that resonates like a well-played symphony, leading to better user experiences and marketing strategies that convert. For a deeper dive into this culinary symphony of success, don't hesitate to schedule a FREE DEMO with Orderific today.
FAQs
How can businesses measure and calculate ROI for their investments and projects?
Businesses can calculate ROI by comparing the net profit and investment cost using the formula: ROI = (Net Profit / Cost of Investment) * 100%.
What strategies can businesses implement to enhance ROI and maximize profitability?
Businesses can refine their operational processes, leverage technology, prioritize customer service, and adopt effective marketing strategies to enhance ROI.
How does ROI analysis influence decision-making in marketing, technology, and finance?
ROI analysis helps evaluate the profitability of investments, guiding strategic decisions in marketing, technology, and finance.
Can you provide examples of businesses that have achieved outstanding ROI from specific initiatives?
Sure! A classic example is Amazon's Prime membership initiative, which significantly boosted customer retention and overall sales.