If the staff working in your restaurant are stressing about the rush hour then a congratulations are in order. It's wonderful that you're busy! Having more clients then you can easily handle during peek meal times is a great problem to have. However, if you aren't prime to meet the overflowing demands, your excess clientele will feel more like a curse than a blessing.
As someone who has been on the receiving end of a line longer then they can handle let me share some things you can do to minimize stress that actually work.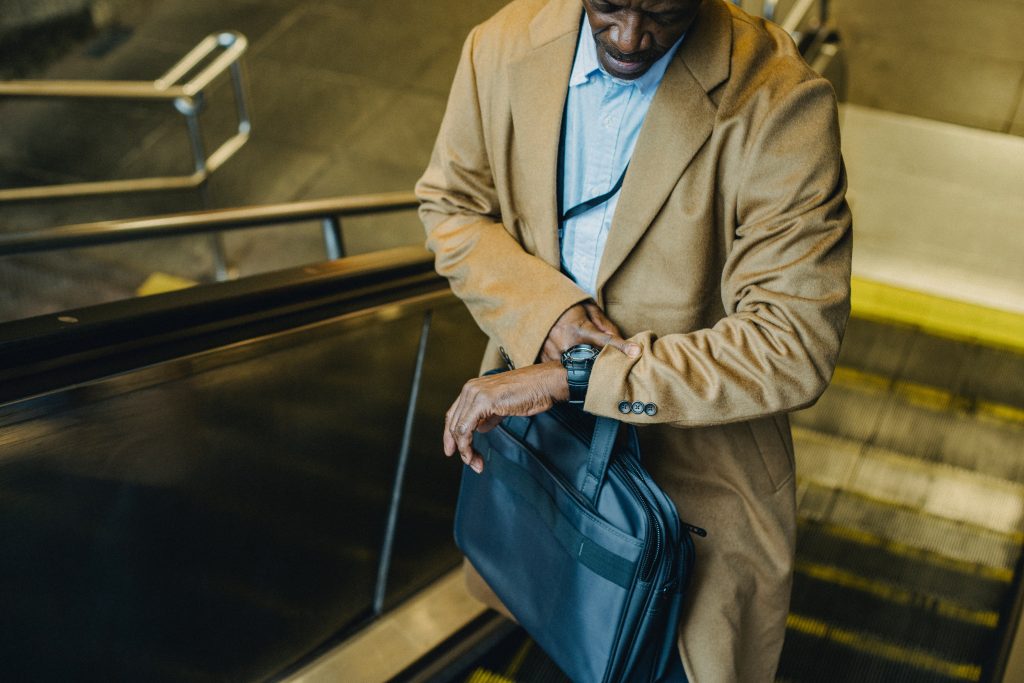 Batch Prepare Meals To Reduce Cooking Time
How many items on the menu are "al la cart"? If you have a lot of dishes that are cooked one at a time then you're back of house staff is going to get held up. When 20 customers order pan roasted snapper in a span of 20 minutes but your cook can only prepare 3 every 10 minutes 17 of your customers are going to have to wait longer for their meal.
Find ways to prepare the fish in batches to meet higher demand. Instead of pan roasting each serving individually, cook multiple servings at the same time by roasting the fish fillets in groups of 4 on sheet trays instead of in individual skillets.
Of course this is one example but go through your menu and see where you can apply batch cooking to simplify back of house operations for busy times.
Mise En Place
If you aren't already familiar with the term. Mise En Place is a French culinary term that translates to "putting in place" in english. It refers to the act of gathering the ingredients a chef will need to prepare a dish prior to cooking in a professional kitchen. Including ingredients and prepared food items like sauces, chopped vegetables, cuts-of-meat, garnishes, cooked vegetables, spices etc.
Make sure to hire additional prep chefs to come in before rush hour to prep all of the ingredients for the line cooks. Prep chefs are less expensive to hire since they typically have less experience. You can even hire interns from a local cooking school. Instead of paying them wages they can work off some of the hourly requirements they need to complete their education.
Hire Technology
Famous chefs like Jaques Pepin romanticize working in kitchens back in the day. While these memories of a less technical environment make great Disney movies like Ratatouille, they are outdated. These days, successful restaurants hire technology to do jobs for them. No I don't mean you should be hiring a robot to take orders. Hiring technology means that you can invest in software to automate processes in your restaurant that slow down rush hour service.
Mobile Ordering
For example you can utilize a digital restaurant menu and point of sale software to initiate mobile ordering. If customers can order in advanced from their phones then there won't be a bottle neck of customers in the restaurant.
Orderific is an inexpensive and easy to install system that hooks up with third party apps or your own website to activate mobile ordering capabilities.
Let Customers Place Their Own Order & Pay The Bill
Orderific allows customers to seat themselves and scan a QR code with the camera app on their phones to pull up an interactive menu. They can use this menu to place their orders. As soon as they type up their order it gets send to kitchen to be prepared. This eliminates the middle man (the waiter) which inevitably leads to faster and more accurate communication.
When the meal is finished customers don't have to loom over their dirty dishes while waiting for a waiter to first bring them a check, collect/process their credit card and bring it back. They simply type in their payment information directly at the table. You can have your customers pay the bill at the time the order is initially placed or after the meal. Either option will speed up rush hour.
I would make customers pay before you deliver their food to avoid theft of service.
How To Access Line Busing Restaurant Software
The right technology can make rush hour easier in so many ways. Are you struggling to manage over flow clients during busy rush hour shifts? We would be more than happy to talk to you and troubleshoot issues you're having and find solutions like the ones discussed above. A Free QR code for restaurants free of charge can solve almost all of your business issues. Making it easy for you to focus on your customers and less on the other stuff.
Click here to book a free demo and get your own custom digital QR code menu
FAQs
How can you handle rush hour?
Handling rush hour in a restaurant requires efficient staffing, streamlined processes, and preparation for high volumes of customers.
How do you manage a busy restaurant?
Managing a busy restaurant involves scheduling adequate staff, optimizing kitchen operations, and ensuring excellent customer service even during peak times.
What should people do to avoid rush hours?
To avoid rush hours at restaurants, consider dining during off-peak times, making reservations, or ordering takeout to skip the crowds.
What is restaurant rush hour called?
The restaurant rush hour is often referred to as "peak hours"