Welcome to the world of small business, where the power of sales tracking is key to boosting performance. Imagine having a bird's-eye view of your sales activity. What if you could monitor each sale, track your sales team's performance, examine daily sales, and move leads seamlessly through your sales pipeline?
Well, it's not just a dream. This guide will illuminate the path to mastering sales tracking, improving your sales process, and meeting those all-important sales goals. Whether you're a sales manager, a sales rep, or a business owner, you'll discover how valuable insights from sales data can elevate your business to new heights. Let's dive in and explore why sales tracking is a game-changer for small businesses.
What is Sales Tracking?
Sales tracking, at its core, is a transformative process. It's the heartbeat of your business, the pulse that indicates the health of your sales activity. Think of it as the watchful eyes of a hawk, always diligent, always alert.
But what does it entail? Sales tracking involves monitoring each sale made by your business. It's a careful watch on the performance of your sales team, the sales reps who are the soldiers on the front line. The process tracks daily sales, captures each transaction, and records every interaction.
Moreover, it ensures the smooth progression of leads through your sales pipeline. It's akin to a friendly guide shepherding your prospects to a closed deal. With sales tracking, every lead is noticed, and every opportunity slips through the cracks.
But it's about more than just capturing data. It's also about gleaning insights from this data. A good sales tracker transforms raw data into actionable intelligence. It gives you a nuanced understanding of your sales process, revealing what works and what doesn't. It's the compass that guides you towards your sales goals.
In conclusion, sales tracking is the lifeline of your small business. It's the key to understanding your sales performance and unlocking growth potential. It's not just a tool; it's your trusted companion on the road to success. Remember, tracking is not just about quantity, but it's about quality, too. So, keep an eye on the pulse, ensure it's healthy, and watch your small business thrive.
Why is Sales Tracking Important?
Imagine navigating through a storm without a compass, sailing through turbulent waters without a clear direction. This can symbolize a small business operating without sales tracking – chaotic, inefficient, and risky. The importance of sales tracking is akin to that compass in a storm; it provides a clear direction and a path to follow amidst the tumultuous complexities of business operations. The beacon lights the way towards enhanced productivity, efficiency, and profitability.
Providing real-time information: Sales tracking is like the pulse of the business, providing a real-time snapshot of sales activity. It allows companies to monitor progress instantaneously, ensuring every opportunity is noticed.
Enabling better decision-making: Sales tracking helps data-driven decisions by giving a clear view of the sales performance. It's like a crystal ball, offering insights into what works, what doesn't, and where to steer the business next.
Enhancing coordination between departments: Sales tracking bridges the gap between departments. It fosters collaboration, ensuring all teams are on the same page and working towards the same sales goals.
Defining target markets: With sales tracking, businesses can precisely pinpoint their target markets. It's like a GPS, guiding companies toward the customers most likely to purchase their products or services.
Identifying bottlenecks: Sales tracking serves as a diagnostic tool. It identifies bottlenecks in the sales process, allowing businesses to address these issues promptly and efficiently.
Clarifying goal tracking: Sales tracking provides a clear picture of the progress toward sales goals. It's a roadmap, marking each milestone on the journey towards business success.
Which Metrics Should Sales Teams Track?
Imagine you're a musician in an orchestra, your instrument tuned and ready. Your sheet music? It's the metrics you track as a sales team. These metrics are not just numbers on a page; they are the symphony of success that guides your performance.
Navigating the sales world without key metrics would be like attempting to play a symphony blindfolded. It would be best if you determined which notes bring harmony to your sales performance and which cause discord. Like a conductor keeping time, these metrics allow you to orchestrate your actions with precision and finesse.
Key Performance Indicators (KPIs)
Just as each section of an orchestra has its unique role, each KPI serves a specific purpose in your sales symphony. These indicators measure your sales strategy's effectiveness like the music's tempo dictating the pace.
Sales Growth: The crescendo of your performance, indicating expansion and progress.
Sales Target: The sheet music guiding your efforts and goal for each performance.
Sales Conversion Rate: The measure of how often leads are converted into paying customers.
Average Deal Size: The average value of each sale your business makes.
Performance Metrics
These metrics evaluate the effectiveness of your sales team, keeping them in tune and on track. They provide valuable insights into individual performance, allowing you to make necessary adjustments and motivate team members.
Calls Made: The number of outbound calls made by each sales rep.
Emails Sent: The number of emails sent to prospects daily, weekly, or monthly.
Meetings Scheduled: The number of meetings scheduled with leads or clients.
Deals Closed: The total number of deals closed by each sales rep.
Lead Generation Metrics
Just as a composer creates the notes for each instrument, lead generation metrics provide the framework for your sales team's efforts. These metrics track the quality and quantity of leads generated, ensuring a steady flow of potential customers into your sales pipeline.
Lead Response Time: The average time it takes for a sales rep to respond to a lead inquiry.
Lead Source: The channels or methods through which leads are generated.
Conversion Rate by Lead Source: The percentage of leads from each source that results in a sale.
Tracking these metrics gives you control over your performance. They provide clarity and direction, enabling you to make data-driven decisions for enhanced efficiency and profitability.
5 Common Sales Tracking Areas
Like the five senses that guide us through life's experiences, five vital areas in sales tracking are key to successfully navigating the intricacies of a thriving small business. Each area serves as a crucial touchpoint, offering a well-rounded view of sales performance and providing invaluable data to steer the business in the right direction. Here, we delve into these critical areas, highlighting their significance and impact on your sales process.
New sales lead tracking: This is the heartbeat of your sales process. Vital as the first hint of dawn, it captures the initial interaction with potential customers, giving insight into the source and quality of leads.
Sales pipeline tracking: Just as a river flows from source to sea, the sales pipeline tracks the journey of leads from initial contact to closed deals. It provides a panoramic view of your sales cycle, illuminating bottlenecks and opportunities.
Sales activity tracking: Think of this as the pulse of your sales team, monitoring the daily outreach like emails sent or calls made. It offers a real-time snapshot of your team's efforts, driving efficiency and productivity.
Sales email tracking: This is the communication nerve center, tracking the effectiveness of email outreach. Much like a skilled novelist, it reveals the narratives that resonate with your audience, enhancing engagement and conversion.
Sales funnel tracking: This final area resembles a skilled cartographer mapping the customer journey. It evaluates the efficacy of your sales process, tracking the flow of leads from awareness to decision and highlighting areas for improvement.
These five areas form the spine of your sales tracking system. They provide a holistic view of your sales operations, ensuring no stone is left unturned in your pursuit of business success.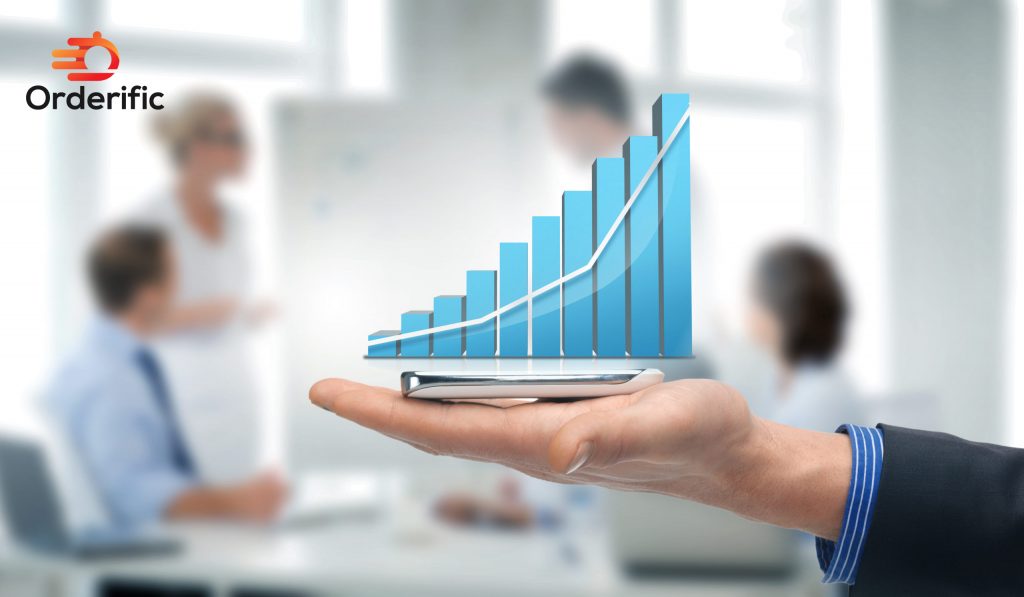 How to Keep Track of Your Sales Process
Imagine standing at the helm of a ship, navigating the stormy seas of the sales world. The compass guiding you tracks your sales process, a sequence of steps illuminating the voyage toward success. The glow of dawn breaks, casting long shadows over the sea and revealing the path toward optimizing sales performance.
Step 1: Decide on the most important metrics. Like navigational stars, these metrics guide your sales journey, illuminating the key performance indicators that underpin success.
Next up, define workflows and set up your process. Consider this step as setting the sails, maneuvering the ship to catch the wind of efficiency.
Step 3: Collect insights in a standardized way. This is akin to keeping a ship's log, recording crucial data for future course correction.
Subsequently, dive into the data, turning raw information into strategy. Like interpreting the weather patterns, this step entails deciphering the patterns in the sales data.
Finally, Step 5: Restructure the process. Like adjusting the vessel's course based on the current, this final step involves tweaking the sales process based on the insights gleaned.
In the grand tapestry of sales, tracking the process is not merely a task but an adventure. It's not just about crunching numbers; it's about charting the course for your small business and steering the ship toward the horizon of growth and success.
Every metric tracked, every insight collected, and every strategy devised is a compass point guiding you further on your journey. Remember, the sea of sales is vast and unpredictable, but with diligent tracking, you'll always find your way.
How Sales CRM Software Helps Optimize Sales Tracking
The world of sales is a vast ocean full of opportunities and challenges. Imagine a seasoned mariner standing at the helm of his ship, staring out into the horizon and feeling the salt-laced wind on his face. This mariner is akin to a small business owner navigating the vast sales landscape. Now, picture in your hands an astrolabe, a tool mariners used in the olden days to chart the course of their voyage. This is what Sales CRM software is to your sales tracking process.
Firstly, it offers real-time visibility into your sales pipeline, much like the sailor's far-seeing spyglass. It provides a clear, unobstructed view of all ongoing deals, tracking each lead through the sales journey. Similarly, the software highlights potential obstacles and opportunities, enabling a proactive response to changing sales climates.
Next, it facilitates efficient communication. As a ship-to-shore radio keeps a mariner connected with the mainland, Sales CRM enables seamless interaction with customers and team members.
Furthermore, it streamlines tedious administrative tasks. Consider it your first mate, a steadfast companion that helps organize documentation, schedule follow-ups, and manage contacts, freeing you to focus on closing deals.
Finally, the CRM software provides insightful analytics like a mariner referencing the stars for navigation. It transforms raw data into actionable insights, illuminating the path toward improved sales performance.
In conclusion, Sales CRM software is essential for optimizing sales tracking. It brings clarity to complexity, order to chaos, and drives efficiency in your sales process. Just as an astrolabe guided mariners through uncharted waters, let Sales CRM be your guide in the sales world.
The Future of Sales Tracking: Embracing Technological Advancements
Step into the realm of the future, a landscape of endless possibilities. Here, technology holds the reins, driving change and innovation. Sales tracking, a cornerstone of business operations, is not immune to this revolution. Indeed, it stands on the threshold of a technological metamorphosis, ready to embrace the future.
Imagine a world where artificial intelligence (AI) guides your sales strategy. It deftly sifts through heaps of data, uncovering patterns invisible to the human eye. With AI, sales forecasting becomes more accurate, enhancing your business's competitive edge.
Next, envision robotics process automation (RPA) streamlining your sales operations. This technology automates repetitive tasks, boosting productivity and efficiency. RPA is like a diligent assistant, tirelessly working behind the scenes, allowing your sales team to focus on closing deals.
Furthermore, consider the possibilities presented by big data analytics. This tool wields the power of data, transforming it into actionable insights. It's a lantern in the dark, illuminating the path to optimized sales performance.
Then, there's the potential of cloud technology. It provides a platform for real-time collaboration, bridging geographical divides. In remote work, this proves invaluable, fostering a culture of seamless team collaboration. Finally, imagine the integration of sales tracking with other business operations. This holistic approach offers a comprehensive view of your business, facilitating informed decisions.
In essence, the future of sales tracking is a symbiosis of technology and human ingenuity. It's about embracing new tools and leveraging them to enhance your business's unique value proposition. As technology evolves, so will sales tracking, charting a course toward unprecedented growth and success.
Conclusion
In conclusion, sales tracking is an art to master, the compass that guides your small business toward the horizon of growth and success. Embracing technological advancements with Orderific, this journey becomes streamlined, freeing you to focus on enhancing customer experiences. As you navigate through the intricacies of sales, Orderific stands as your steadfast companion, offering increased revenue, decreased operational costs, and lending more control over your business operations. The future of sales tracking beckons, promising more strategic insights, efficiency, and profitability. Realize the full potential of sales tracking and watch your small business performance soar. Ready to start your journey with Orderific? Schedule a FREE DEMO today.
FAQs
What role does sales tracking play in business growth and performance analysis?
Sales tracking is pivotal for measuring performance, identifying areas for improvement, and driving strategic business growth.
What tools and software are commonly used for effective sales tracking?
CRM tools and data analytics software are commonly used for effective sales tracking.
How can businesses use sales tracking data to make informed decisions and strategies?
Sales tracking data offers valuable insights into customer behavior, sales trends, and performance metrics, aiding in strategic decision-making.
What challenges might businesses encounter when implementing a sales tracking system?
Implementing a sales tracking system could present challenges such as data overload, adoption resistance, and integration issues.