Introduction
Welcome to our exploration of the state of salmon prices and the wholesale restaurant food cost trends. As seafood lovers, we can't ignore the crucial role that salmon play in our industry. From wild salmon caught by hard-working fishermen in Bristol Bay to the Atlantic salmon raised in sustainable farms, each variety comes with its unique price tag. Whether it's the robust flavor of sockeye salmon or the generous Omega-3 fatty acid content in king salmon that intrigues you, understanding salmon prices will enable you to make informed decisions.
We'll dive into the details of both farmed salmon and Pacific salmon, covering the different factors that influence their prices. Furthermore, let's discuss the role of seafood companies like Peter Pan Seafood and Trident Seafood in the market, their impact on salmon prices, and how the trend of smoked salmon and other seafood dishes is dictating restaurant costs. We'll also consider the price per pound of different types of salmon, like chum salmon and coho salmon, and how these costs are expected to fluctuate.
This is your comprehensive guide to navigating the ocean's bounty, ensuring you can serve exquisite seafood dishes without breaking the bank. So, let's dive in, exploring the salmon industry from sockeye to Silver Bay Seafoods, from the Alaskan departments to your plate!
Restaurant Salmon Price Trends
A POS Platform Built To Grow With Your Restaurant
In the ever-evolving culinary landscape, having a Point of Sale (POS) platform that scales with your restaurant is critical. An advanced POS system not only streamlines transactions but also manages inventory, tracking every ounce of salmon used in your restaurant. This wealth of data helps you adjust your menu, keeping pace with fluctuating salmon prices and ensuring profitability.
Moreover, a versatile POS platform provides real-time data about the most popular dishes, helping you identify trends and customer preferences. Are your guests more inclined towards the rich, fatty flavor of king salmon, or is the lean, subtle taste of sockeye more their style? Your POS system holds the answers.
In essence, a POS platform is not just a transaction tool; it's a strategic partner that helps you navigate the rough seas of the restaurant business. As salmon prices ebb and flow, your POS system will be instrumental in making data-driven decisions that keep your business afloat. So, buckle up and let your POS platform steer the ship as you explore the depths of the seafood industry.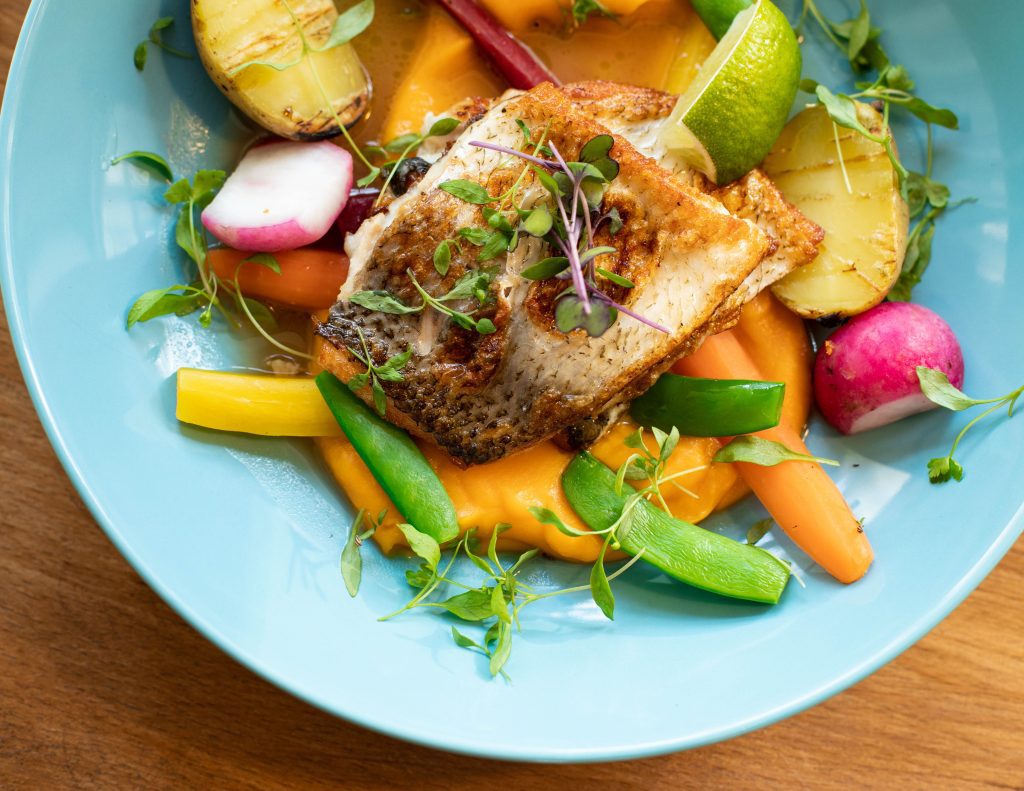 Want To See Toast In Action?
Are you curious to see how Toast, the POS platform, can revolutionize your restaurant operations, especially while navigating the tricky terrains of fluctuating salmon prices? Look no further! We offer live demos and trials to show you how Toast can provide real-time insight into food costs, inventory management, and customer preferences. With Toast by your side, you can make informed decisions that strike an optimal balance between quality and cost, bringing the ocean's bounty to your plate without compromising your bottom line. Don't let salmon prices leave you adrift; let Toast be your guiding light in the vibrant, volatile landscape of the seafood industry. So come aboard and witness Toast in action!
Understanding Different Salmon Types
The Spectrum of Salmon Variety
Understanding the nuances of salmon types is crucial to navigating the seafood market and managing restaurant costs effectively. Let's delve deeper into the ocean waters and explore the popular salmon varieties.
King Salmon
Also known as Chinook, King salmon boasts the highest fat content among all salmon species, making it a prized catch for seafood lovers. Its rich, buttery flavor and tender texture make it perfect for grilling, roasting, or even consuming raw as sushi or sashimi.
Sockeye Salmon
Known for its deep red flesh and robust flavor, Sockeye salmon, also called Red salmon, offers a unique culinary experience. It has a lower fat content than King salmon but is still a great source of Omega-3 fatty acids. Sockeye is a favorite for smoking or grilling.
Coho Salmon
Also known as Silver salmon, Coho salmon presents a milder flavor and a medium fat content. Its firm texture and delicate flavor make it versatile for a range of dishes, from grilling to poaching.
Chum Salmon
Chum salmon, also called Dog salmon or Keta, is the leanest variety, offering a light, subtle flavor. It is often canned or smoked but can also make a tasty addition to stews or chowders.
Pink Salmon
Pink salmon, or Humpback salmon, is the most common type. It has a light taste and is often canned, but can also be savored in fresh preparations.
Each salmon variety comes with its unique flavor profile and price point. Understanding these varieties and their market prices will help you make informed decisions while crafting your restaurant menu and controlling your food costs. Always keep an eye on the ebb and flow of salmon prices in the market, and let your taste buds explore the ocean's bounty.
Popular Restaurant Dishes Featuring Salmon
Signature Salmon Creations
Salmon's versatility makes it a staple star in many restaurant menus. Let's delve into some popular salmon dishes that have won the hearts of seafood aficionados across the globe.
Grilled Salmon
Grilled salmon, with its smoky aroma and beautifully charred edges, is a delight for the senses. It pairs wonderfully with various sides – from fresh, zesty salads to creamy mashed potatoes. The price of this dish fluctuates with salmon prices, but it remains a favorite for many.
Salmon Sushi and Sashimi
Salmon's rich, smooth texture makes it perfect for sushi and sashimi. These Japanese delicacies highlight the freshness and quality of the fish, making them an excellent indicator of current salmon prices.
Smoked Salmon
Smoked salmon has a unique, intensely savory flavor that enhances sandwiches, bagels, salads, and even pasta. Restaurants often offer smoked salmon from different varieties, each with a distinct taste and price tag.
Salmon en Papillote
Salmon en papillote, a classic French dish, involves baking salmon in a parchment pouch with a medley of vegetables, herbs, and seasonings. It's a wonderful method for preserving the fish's natural succulence and flavor.
Salmon Chowder
Hearty and comforting, salmon chowder is a spectacular showcase for salmon's richness, especially when made with robust varieties like king or sockeye salmon.
As a restaurant owner, it's important to keep a pulse on salmon prices and adjust your menu offerings accordingly. By doing so, you can continue to serve these beloved dishes and others that celebrate the ocean's bounty while maintaining your financial health.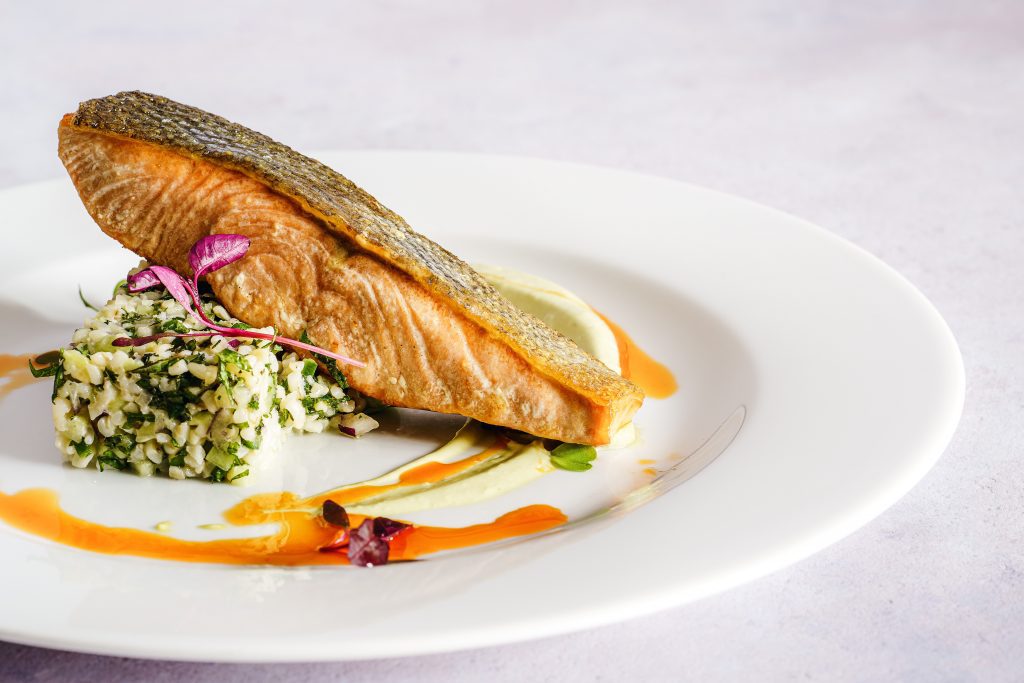 Conclusion
Through our deep dive into the world of salmon prices and seafood trends, we've explored the significance of understanding the different types of salmon, the fluctuations in their prices, and how the right tools, like a robust Point of Sale (POS) platform can aid in managing restaurant costs effectively. Whether it's the prized King salmon or the widely loved Pink salmon, each variety brings unique flavors, textures, and prices to your plate. It's clear that navigating the ocean's bounty requires not just culinary expertise but also keen market insights and the right tech aids. As salmon prices continue to ebb and flow, staying informed and adaptable ensures your restaurant can continue to serve exquisite seafood dishes without breaking the bank.
Ready to make waves in your restaurant's operation with real-time data and inventory management? Book a demo with us today, and see how Toast, our POS platform, can guide you through the stormy seas of the seafood industry to smoother sailing ahead.
FAQs
What factors contribute to changes in salmon prices?
Supply and demand, fuel prices, weather conditions, and fish health are key factors.
How does the type of salmon affect its price?
Different salmon types have varying levels of demand, quality, and yield, which affect their prices.
What are some popular cooking methods for salmon?
Grilling, smoking, baking, and poaching are popular cooking methods for salmon.
Are there particular seasons when salmon prices are typically higher or lower?
Salmon prices are typically higher during the off-peak season and lower during the peak fishing season.